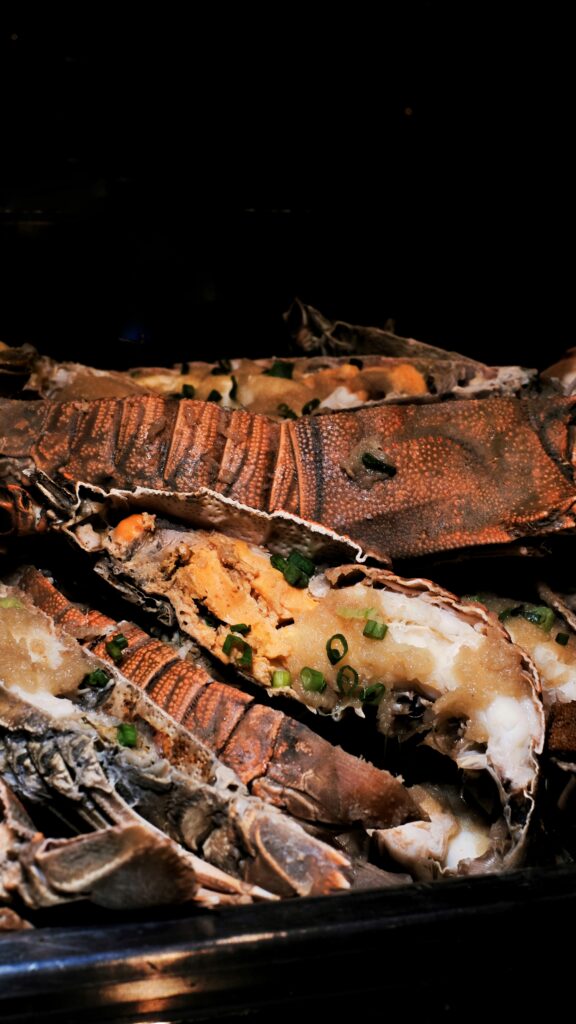 Enjoy 15% off Two 2 Tango Asian Seafood Buffet Dinner at Spice Brasserie in Parkroyal On Kitchener Road by quoting "𝐊𝐄𝐍𝟏𝟓" at payment counter! Valid from now to 20 March , Spice Brasserie's hottest duo – deliciously meaty Crab and succulent Slipper Lobster – will take centre stage at the daily dinner buffet.
Diners can look forward to juicy crustaceans in signature flavours such as Chilli Crab, Spicy Mala Crab, Steamed Slipper Lobster with Black Garlic Ginger Puree and Glass Noodles and Black Pepper Slipper Lobster. Do not miss out too, on wok-fried delights like Cereal Prawn and Pineapple Fried Rice, along with a mouth-watering array of Asian Street Food favourites including Double-boiled Soup, Tandoori Naan and Fried Oyster Omelette.
There is also Fresh Cold Seafood On Ice, Japanese Sashimi, Charcoal BBQ Station offering Beef and Chicken Satay with Condiments, Asian Spice Marinated Lamb Flap Rib or Beef Ox Tail, Western Delight Station serving Roasted Beef Strip Loin with Rosemary Herb Jus or Lamb Osso Bocco and Baked Barramundi with Citrus Sauce or Steamed Fish with Ginger Scallion Puree.
On top of sweet treats such as Cempedak Crumble Cake , Penang Muah Chee
and Durian Pengat with Sticky Rice, their impressive Teppanyaki Ice Cream Dark Chocolate Ice Cream with Pecan Nut and Mango Ice Cream with Pomelo & Sago which are a definite must try for their dinner buffet.
Call +65 3138 2518 or email [email protected] to reserve. T&C applies for promo code
181 Kitchener Road Singapore 208533
Operating Hours: 6.00pm to 10.00pm
Cost:
Monday to Thursday $75.00 for Adult, $37.50 for Child
Friday to Sunday $80.00 for Adult, $40.00 for Child