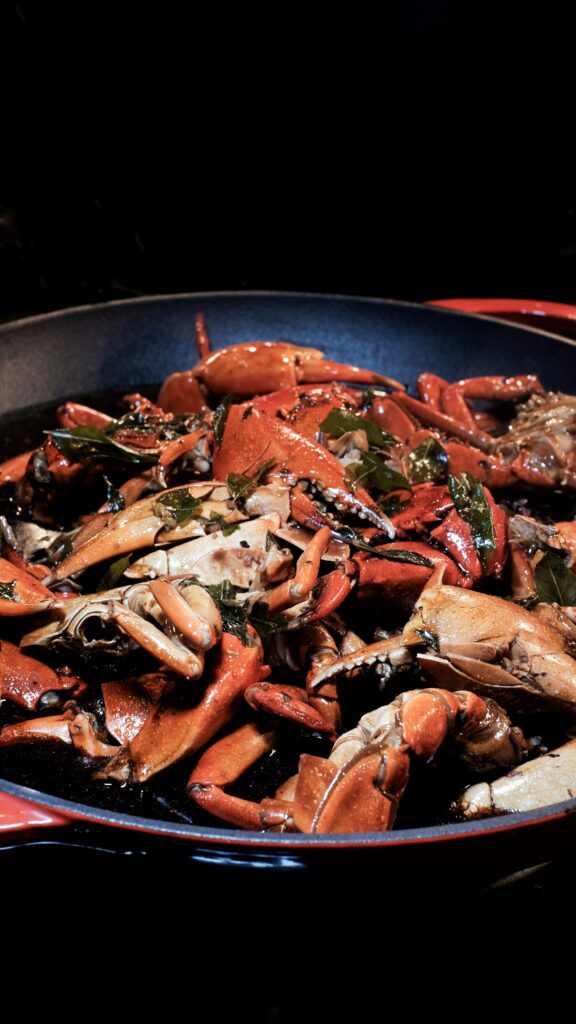 The ultimate Full of Crabs Buffet awaits you at Café 2000 in M Hotel Singapore.
Taste up to 12 different crab dishes from the iconic Chilli Crab with Deep-fried Man Tou, fiery Black Pepper Crab, Salted Egg Yolk Crab to hometown recipes' Oven-baked Tandoori Crab, aromatic Bambu Bali Crab, Thai-style Flower Crab with Tang Hoon , Steamed Chilli Crab Bun, Crab Cake with Cilantro Chilli dipping sauce.

On an hourly basis, look out for freshly-out-of-the-kitchen crisp deep-fried Soft-shell Crabs accompanied with Thai dipping sauce, irresistibly delicious Creamy Truffle Crabs or Chef's own renditions of the Tex-Mex Baked Seafood Crab in the bag filled with well- loved seafood including prawns, mussels and scallops.

A spectacular spread of crab-inspired dishes can also be found in the buffet line. The seafood-on-ice section offers the Alaskan Snow Crab or Alaskan King Crab on weekends.

On top of the usual sweet dainty desserts, pick up the Crab Meat Churro with Crushed Black Pepper along with the chocolate dip and the Crab Meat Cheesecake. On weekends, a spectacular ensemble of seafood awaits at their alfresco charcoal BBQ pit featuring Jumbo Red Leg Prawns, Ocean Scallops, Black Pepper Chicken Wings, Veal Sausages and more!

The Full of Crabs Buffet Is available from now to 31 August from Thursday to Saturday Dinner Buffet alongside Alfresco Seafood Barbeque and Sunday Lunch Buffet with free-flow beer and wine.

📣 Call number 6500 6112 or email [email protected] or head to https://www.millenniumhotels.com/en/offers/asia/m-hotel-singapore/dining/cafe-2000/full-of- crabs-dinner-buffet/?hotel=m-hotel-singapore-city-centre to book.

🏢 81 Anson Road Singapore 079908

💲Cost:
Thu to Sat Dinner | 6pm to 10pm $108++ (with BBQ)
Sun Lunch | 12pm to 3pm $98++ (Free-flow Beer and Wine)