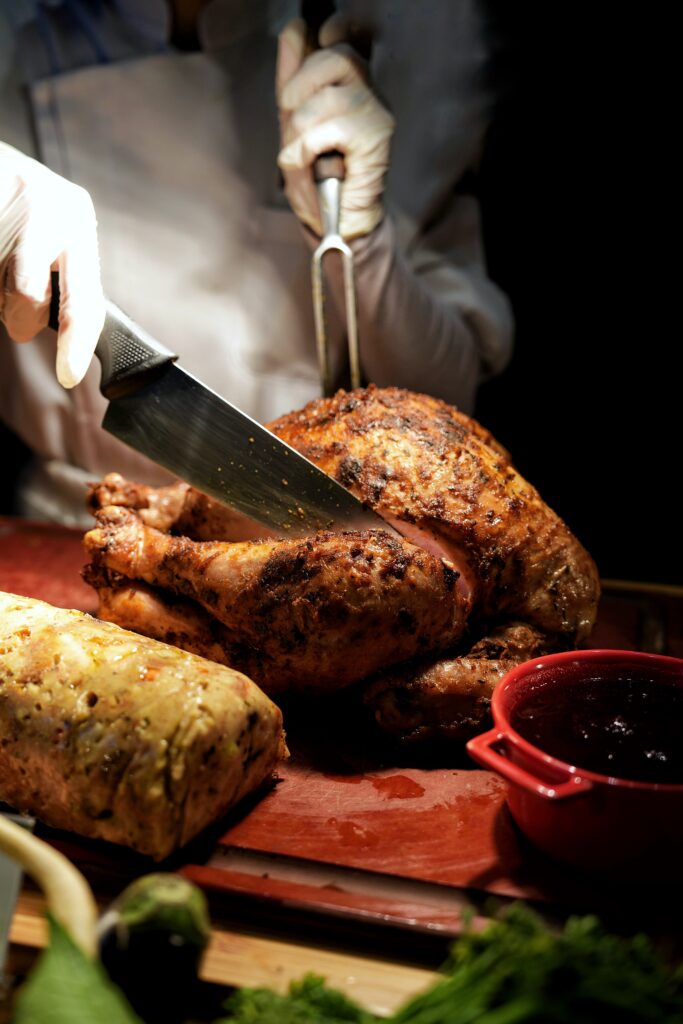 Revel in the festivities with an extravagant spread of holiday favourites at The Dining Room in Sheraton Towers  Singapore or indulge in a hassle-free celebration in the comfort of your home with their gourmet selection of festive roasts and celebratory treats.
For the buffet line at The Dining Room, look forward to an amazing seafood spread of Maine Lobsters, Oysters, Snow Crab, Tiger Prawns, King Crab Leg , festive dishes such as Pan-Seared Foie Gras and Pasta Alla Ruota and succulent roasts such as Peranakan-inspired Black Diamond Roasted Turkey , Traditional Roast Turkey, Slow Roasted Bulgogi Glazed Prime Rib and Honey Apricot Bourbon Glazed Semi Bone-in Gammon Ham. Indulge in a delightful conclusion to your meal with a diverse array of desserts, including the Nutmeg Montblanc Bar, Ginger Pumpkin Torte, and Strawberry Vanilla Yule Log.

The Dining Room will be offering Festive Lunch and Festive Dinner from 1 to 24 and 26 to 31 December 2023. There will also be Christmas Day Brunch, Christmas Eve & Christmas Day Dinner, New Year's Eve Dinner and New Year's Day Brunch. Li Bai's five-course Festive Set Lunch and Dinner will be available on 24, 25, 31 December 2023, and 1 January 2024.

Available from now till 1 January 2024, enjoy up to 25% off festive feasts and takeaway goodies when you order from 1 to 30 Nov 2023 and 15% off when you order from 1 to 31 Dec 2023. Orders are to be placed 5 days in advance for collection/ delivery from 5 to 25 Dec 2023.

📣 Call 6839 5621 or visit https://www.shopatsheratonfestive.com for more details.

🏢 39 Scotts Road Singapore 228230