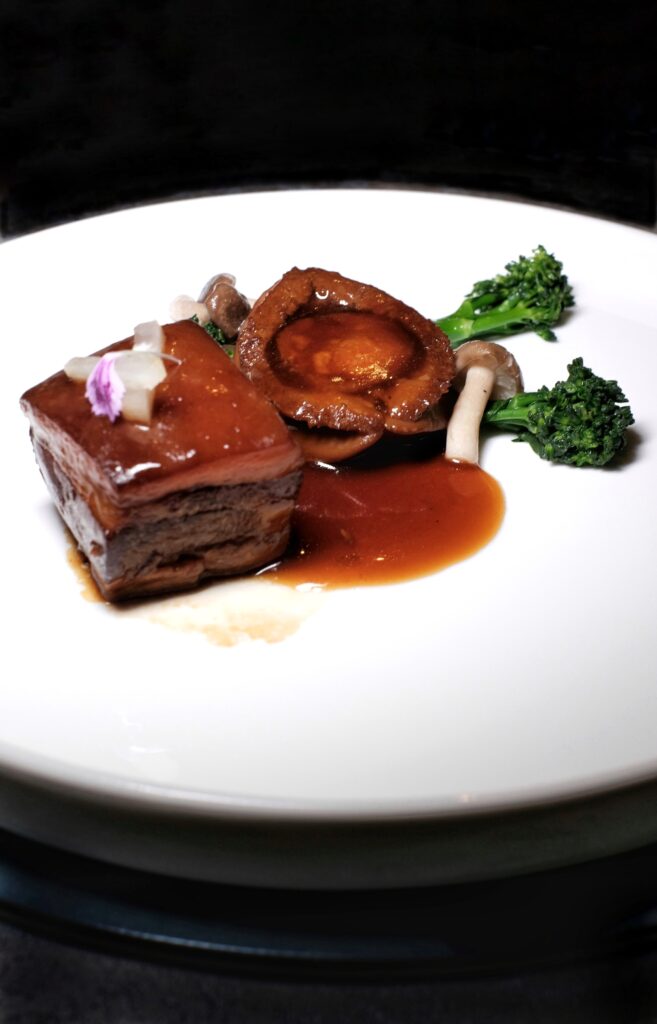 Michelin-recommended Cantonese restaurant Man Fu Yuan in InterContinental Singapore , announces an exclusive collaboration with the Irish Duck Company to present an exceptional dining experience that brings the best of Irish cuisine to Singapore.

Chef Aaron Tan has crafted three meticulous set menus for this collaboration that will be available from 1 October to 15 November 2023.

The Treasure Set Menu, a 6-course culinary journey designed for 3 to 5 persons, is priced at $138++ per person. The course features John Stone Irish lamb cubes with Sichuan spices alongside double-boiled superior soup with Irish Hampshire pork, and water chestnut meatballs. The star of the show is the roasted-smoked Silver Hill Irish Duck with truffle sauce.

The Gracious Set Menu offers a grand 6-course experience for 3 to 5 persons, priced at $298++ per person. The feast begins with appetisers that include John Stone Irish smoked salmon with caviar, pan-seared foie gras with rice cracker and mixed berries sauce, and wok-fried minced John Stone Irish lamb with a cumin golden cup. Delight in the seafood course, which features braised South Africa 18-head dried abalone paired with roasted Silver Hill Irish Duck. The beef course offers smoked-seared John Stone Dry-Aged beef tenderloin with a rich red wine sauce. Concluding the meal on a sweet note with a chilled honey rock sugar bird's nest with egg white and water chestnuts.

Featured here is the Elegant Set Menu, which is ideal for 3 to 5 persons, is priced at $228++ per person. The menu takes you on gastronomic journey through a braised golden bird's nest with golden pumpkin superior stock for the soup course, followed by wok-fried John Stone Irish lamb loin with Sarawak black pepper sauce and Hong Kong kai lan. Revel in the delectable braised Irish Hampshire pork belly with South Africa 5-head abalone. The menu culminates with the luscious La Mian with Rock lobster, Silver Hill Irish Duck in XO sauce.

All set menus includes optional wine-pairing option at $68++ per person

📣 Call 6825 1062/2062, email [email protected] or head to https://singapore.intercontinental.com/dine/man-fu-yuan to reserve

🏣 80 Middle Road Level 2 InterContinental Singapore Singapore 078885

🕚 Operating Hours:
Monday to Friday 12.00pm to 3.00pm (Last order 2.30pm)
Saturdays, Sundays and Public Holidays 11.30am to 3.00pm
1st seating: 11.30am to 1.00pm (Last order 12.30pm)
2nd seating: 1.30pm to 3.00pm (Last order 2.30pm)

Dinner: 6.00pm to 10.00pm (Last order 9.30pm)