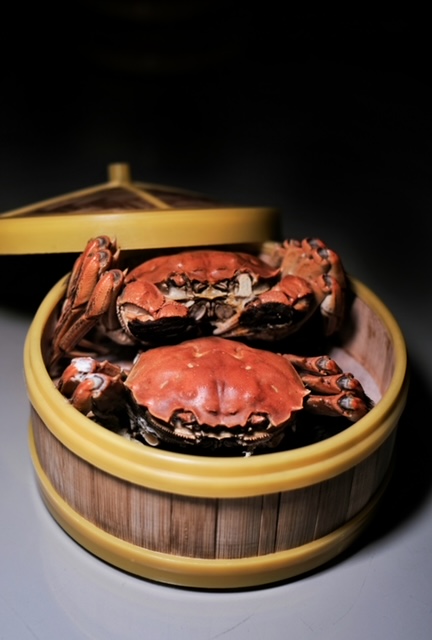 Its time for the Hairy Crab and Crab Feast 蟹香肥美at Jia Wei Chinese Restaurant in Grand Mercure Singapore Roxy ! The signature dish is the Hairy Crab steamed with Shiso Leaf 紫苏叶蒸大闸蟹 and paired with homemade ginger tea 自制姜茶. The Hairy Crab is prized for its sweet flesh and creamy roe and crab lovers will find them irresistible.

The menu will be available from now to 13 Nov and there are other dishes in the menu as well such as Creamy Salted Egg Crab, Steamed Crab with Glutinous Rice, Wok-fried White Pepper Crab, Hot and Spicy Crab and Steamed Crab with Aged Chinese Wine.

We also had the opportunity to savor other menu items, the highly recommended Jia Wei Ocean Gems Vermicelli in Opeh Leaf , Jia Wei Tofu made up of Luffa Melon Poached in Egg White and Crispy Iberico Pork Collar in Sweet and Sour Hawthorn Sauce. The Chilled Homemade Coconut Pudding with Vanilla Ice Cream offers a sweet end to the meal.

📣 Call 6340 5678 , Whatsapp 8322 2345 , email [email protected] or head to https://www.jiaweirestaurant.com to reserve

🏢 50 East Coast Road 02-00 Grand Mercure Singapore Roxy Singapore 428789

🕚 Opening Hours:
Monday: Closed
Tuesday to Sunday: 12.00pm to 3.00pm, 6.00pm to 10.00pm
.