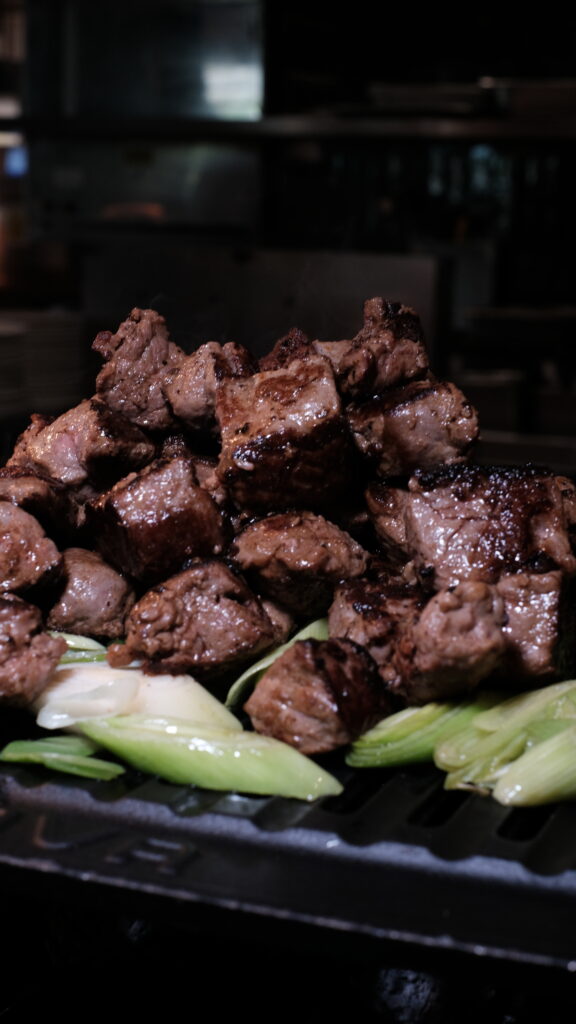 Experience the exciting 'Tastes of Taiwan' all-you-can-eat-buffet at Peppermint in Parkroyal Collection Marina Bay from now until 12 November 2023, where Peppermint's Chef de Cuisine Leon Yee collaborates with Chef Alan Ho, the newly appointed President of Taiwan Chefs Association, to introduce Taiwanese classics and popular street food.

Expect a dynamic rotating selection of over 40 halal Taiwanese dishes lsuch as the signature Taiwan Lou Rou Fan and Oyster Mee Sua; Taiwanese aboriginal tribe cuisine such as the Tribal-Style Roast Chicken and Hot Stone Grilled Fish; and Taiwanese night market hot favorites such as Flamed Charred Marbling Beef and Grilled Spiced Cuttlefish.

These Taiwanese creations will be bolstered by equally exciting international offerings that are a fixture at Peppermint. The Seafood Island continues to brim with fresh seafood on ice, from oysters and scallops to crabs and prawns, while the Japanese Station slices up sashimi galore. End your meal with a sweet treat with their Taiwanese Castella Cake, and refreshing Aiyu Jelly with Lime.

📣 Call 6845 1111, email [email protected]
or head to https://bit.ly/Peppermint-sg to reserve

🏢 6 Raffles Boulevard Singapore 039594

💲Cost: Weekday Lunch (Mondays to Fridays, excluding public holidays, 12.00pm to 2.30pm)
$68++ per adult and $34++ per child (6 to 12 years old)
 
Weekday Dinner (Mondays to Thursdays, excluding eve of public holidays and public holidays, 6.30pm to 10.00pm)
$98++ per adult and $49++ per child (6 to 12 years old)

Weekend Lunch (Saturdays, Sundays and public holidays, 12.00pm to 3.00pm)
$78++ per adult and $39++ per child (6 to 12 years old)

Weekend Dinner (Fridays to Sundays, eve of public holidays and public holidays, 6.30pm to 10.00pm)
$108++ per adult and SGD54++ per child (6 to 12 years old)