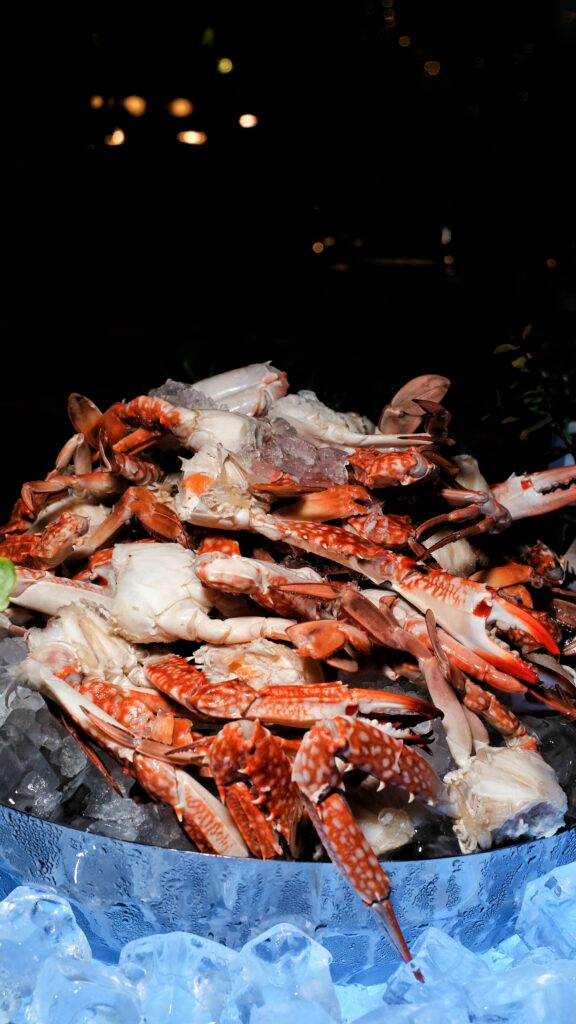 Enjoy 50% off 2nd diner at the Chargrill Steak & Seafood buffet from now to 31 March at Orchard Cafe in Orchard Hotel Singapore ! From Lobster Bisque to Lobster Biryani and Burgers to Grilled Lobsters, indulge in a decadent variety of selections, cooked to juicy perfection over the charcoal grill.
The Charcoal Grill items available are
Boston Lobster (One time serving)
Australian Beef Sirloin Steak
Australian Beef Flank Steak
Australian Beef Back Ribs
Grilled Prawn
Dill Marinated Fish
Masala Crab
Sambal Sotong
Otak-Otak
Chicken Wings
Korean Beef Kalbi
Balinese Grilled Chicken
Lamb Kofta Kebab
Sausage of the Day
Grilled Thai Pork Neck
Satay
An array of other seafood and meat awaits you including Jonah Crab, Masala Crab, Charcoal Grilled Prawn, Deep Fry Oyster, Baby Octopus Takoyaki, Korean Beef Kalbi, Spanish Grilled Pork Belly, Lamb Kofta, Sambal Sotong, Satay and many more.
Call 6739 6565 or email [email protected] to enquire. Reserve a table at
https://www.millenniumhotels.com/en/offers/asia/orchard-hotel-singapore/dining/orchard-cafe/seafood-and-grill-extravaganza/#/
 442 Orchard Road Singapore 238879
Cost:
Mondays to Fridays
Lunch: 12.00pm to 2.30pm $72.00
Mondays to Thursdays
Dinner: 6.00pm to 10.00pm $92.00
Saturdays to Sundays
Lunch: 12.00pm to 2.30pm $82.00
Fridays to Sundays
Dinner: 6.00pm to 10.00pm $98.00