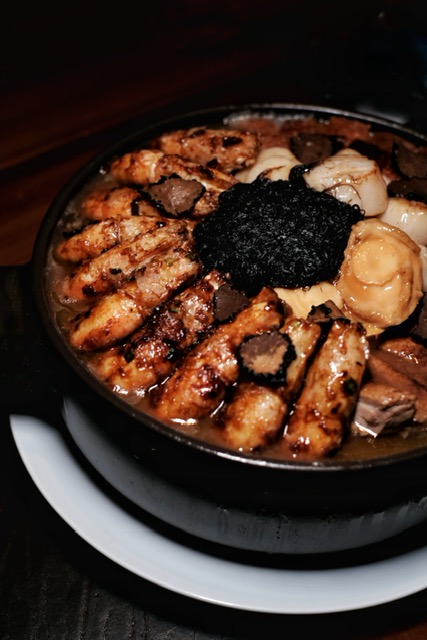 Celebrate the spring festivities and welcome the Year of the Rabbit at Racines in Sofitel Singapore City Centre from 9 January.
There are springtime set menus and exquisite Lunar New Year Takeaways presenting enticing dishes such as Healthy Well-being Yu Sheng , Chef Andrew's Magnifique Pen Cai , Double-boiled Chicken Soup with Fish Maw, Dried Scallops and Cordyceps Blossom , Steamed Rice with Waxed Meat and Chinese Sausage , Deep Fried Cod Fish with Hot Bean Sauce and dessert Bird's Nest Egg Tart with Steamed Coconut Nian Gao.
 Call 6428 5000 or email [email protected] for reservations and enquiries.
  9 Wallich Street Singapore 078885
Cost:
PROSPERITY SET LUNCH
9 January to 5 February 2023 (Excluding 21 to 23 January 2023) 12.00pm to 3.00pm
$68++ per person
ABUNDANCE SET DINNER
9 January to 5 February 2023, Friday to Sunday (Excluding 21 to 23 January 2023) 6.00pm to 10.00pm
$88++ per person
AUSPICIOUS WEEKDAY SEMI-BUFFET DINNER
9 January to 2 February 2023, Monday to Thursday 6.00pm to 10.00pm
$98++ per adult, $49++ per child
HARVEST REUNION LUNCH AND DINNER
21 to 23 January 2023
12.00pm to 3.00pm , 6.00pm to 10.00pm
$138++ per person