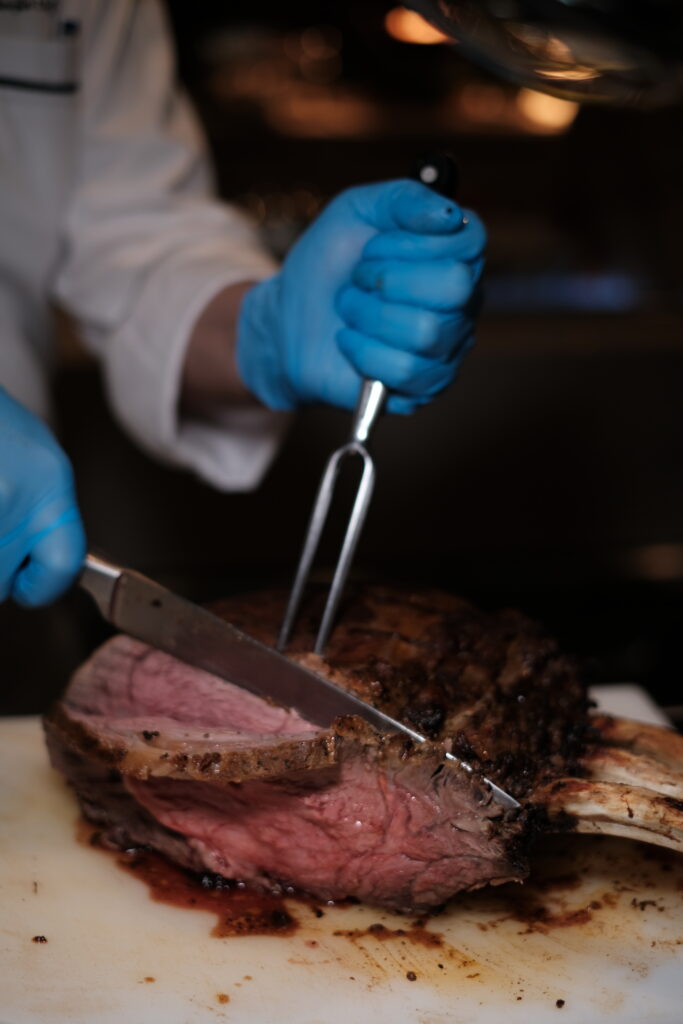 From now to 30 Oct, Ellenborough Market at Paradox Merchant Court will be serving the Beef and Foie Gras Buffet Dinner. Foie Gras lovers can delight in Duck Rillettes and Foie Gras Pate , Grilled Foie Gras , Foie Gras Fried Rice , Wok-Fried Asparagus and Foie Gras with XO Sauce, Foie Gras Char Kway Teow, Fried Bean Curd with Braised Szechuan Vegetables with Foie Gras and the delectable treat Foie Gras Brulée.

For those who has a penchant for beef will enjoy the Tomahawk , Wok-Fried Ginger and Scallion Beef, Slow-Braised Beef and Beef Red Curry and Eggplant. My favorite is the Seafood On Ice section which I could indulge in Tiger Prawn, Whelk, White Clam, Crayfish, Half-Shell Scallops and Mangrove Crab.

If you fancy the likes of Grilled Mala Pork, Grilled Chicken, Grilled Tiger Prawn, Half Shell Scallop , Sausages and Corn on the Cob, you should make a beeline for the BBQ area. The Stingray and Singapore Chilli Crab are also noteworthy mentions.

Ellenborough Market at Paradox Merchant Court also offers a wide variety of desserts such as Durian Pengat, Ice Chendol , Lychee Raspberry Mousse, Sweet Dark Cherry Crumble , Citrus-Infused Carrot Cake, Green Tea Eclair, Triple Chocolate Cake , Mango Passionfruit Cake and Apricot Truffle.

📣 Call 6337 2288, email [email protected] or head to https://www.paradoxhotels.com/singapore/dining/ellenborough-market-cafe to book

🏢 20 Merchant Court Singapore 058281

🕚 Opening Hours:
Friday, Saturday and Sunday: 6.30pm to 10.00pm

💲Cost: $88++/Adult, $44++/Child