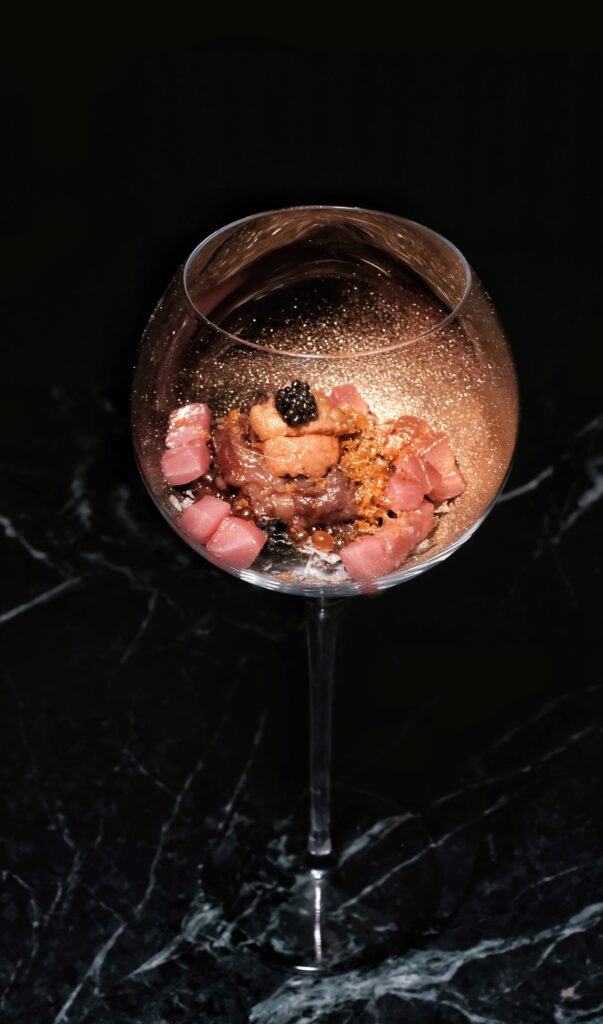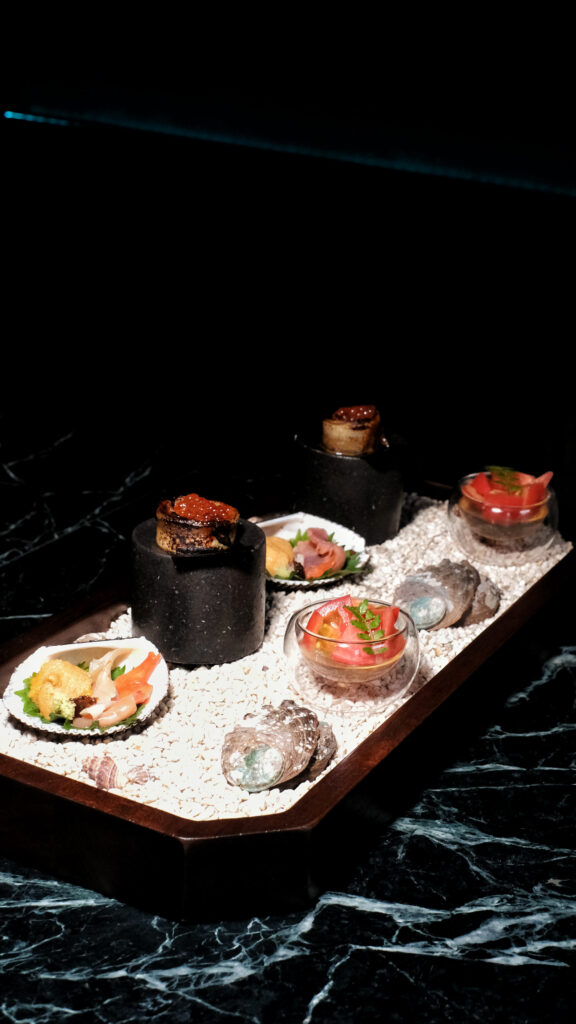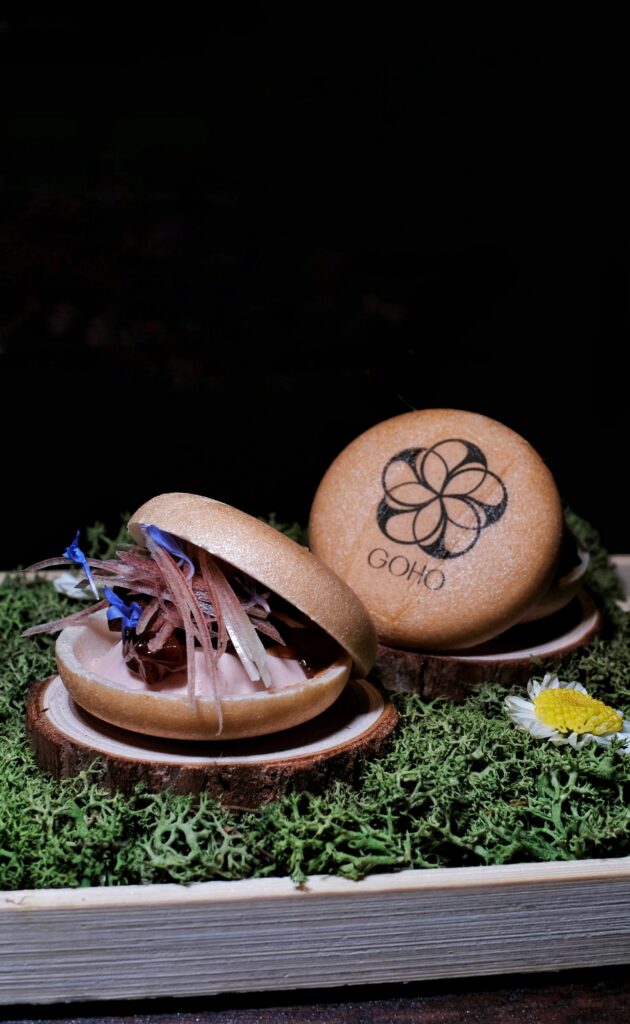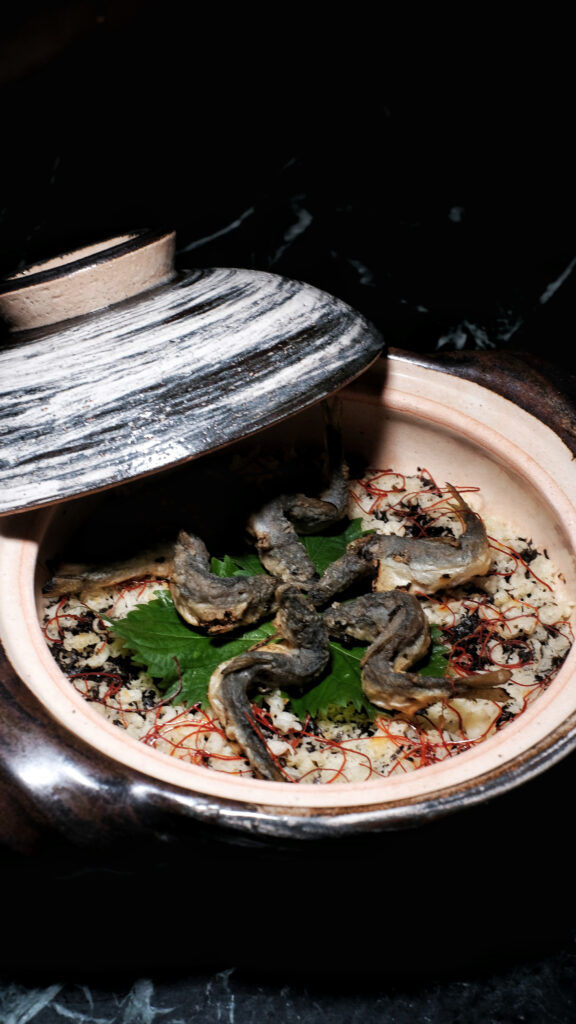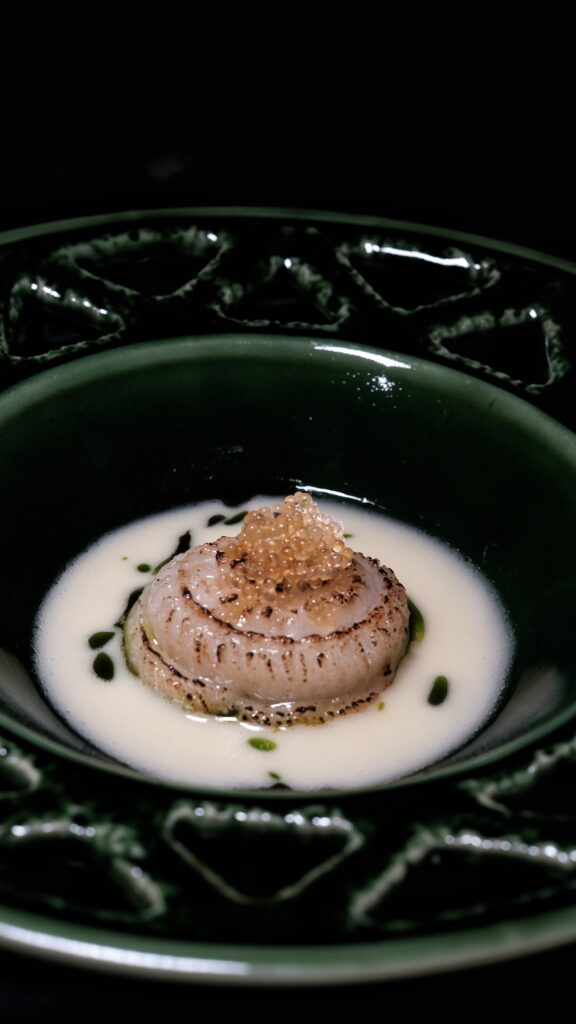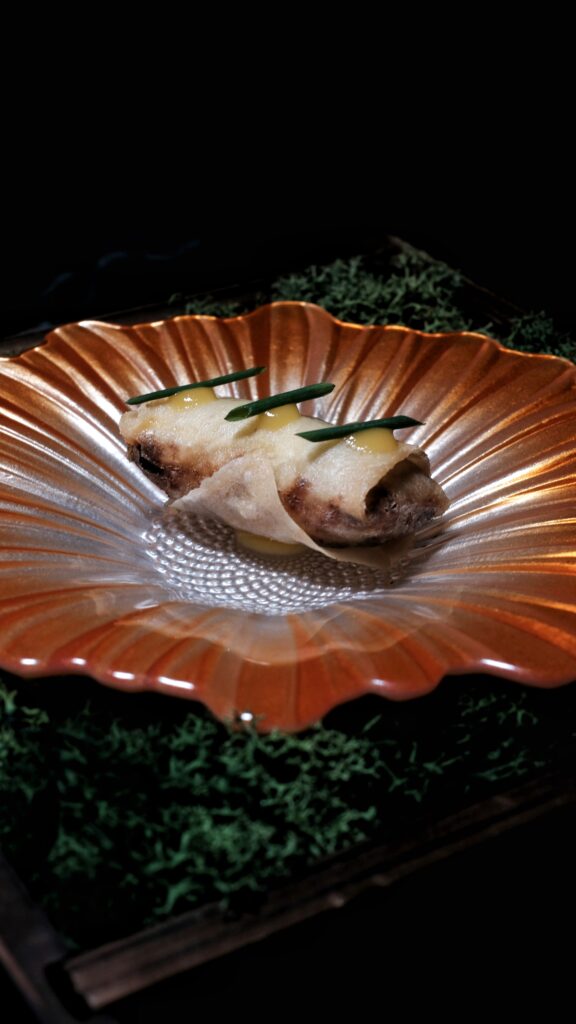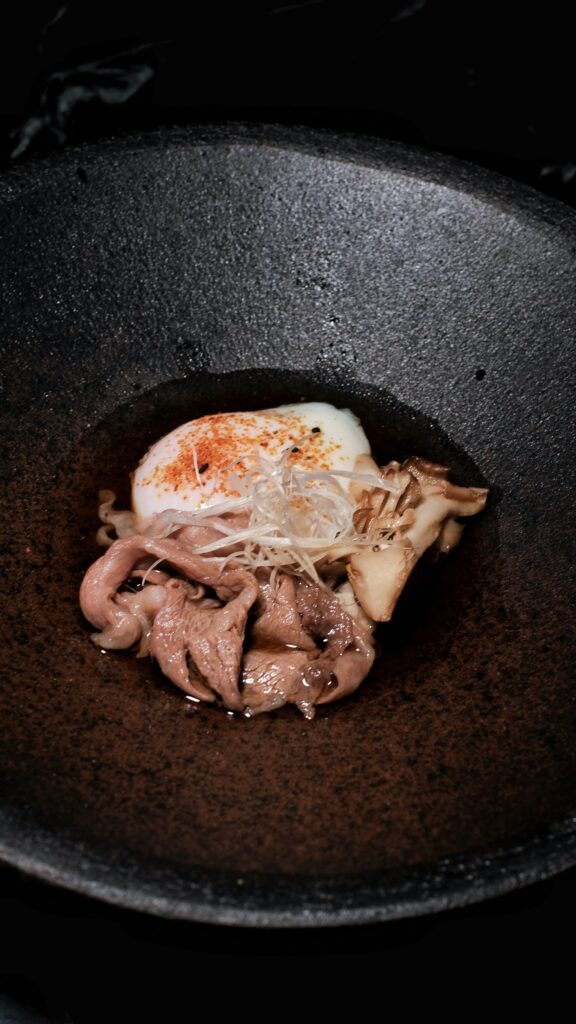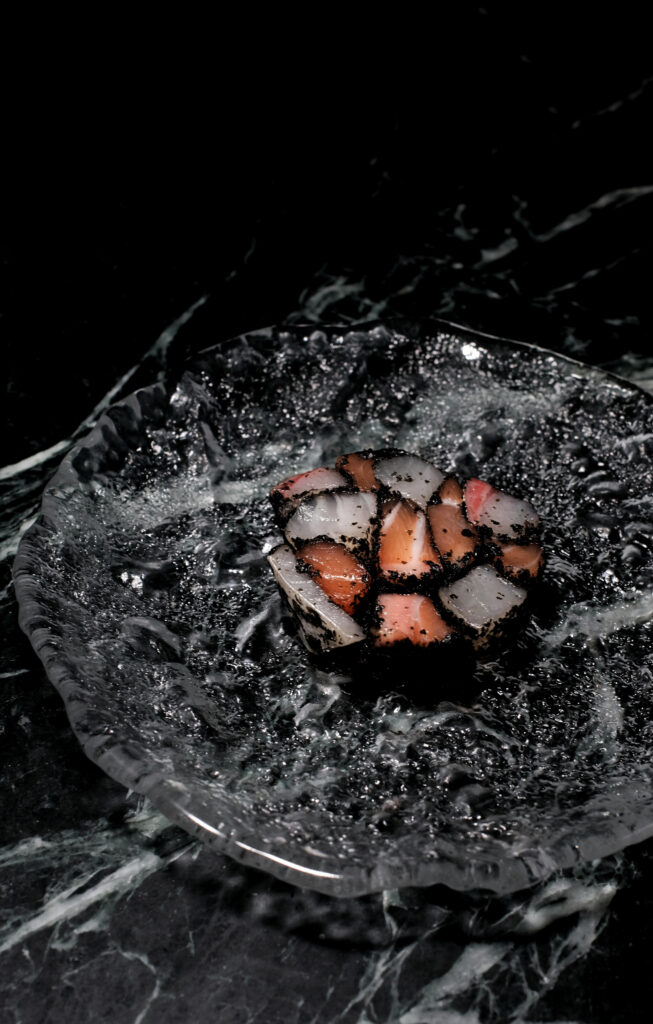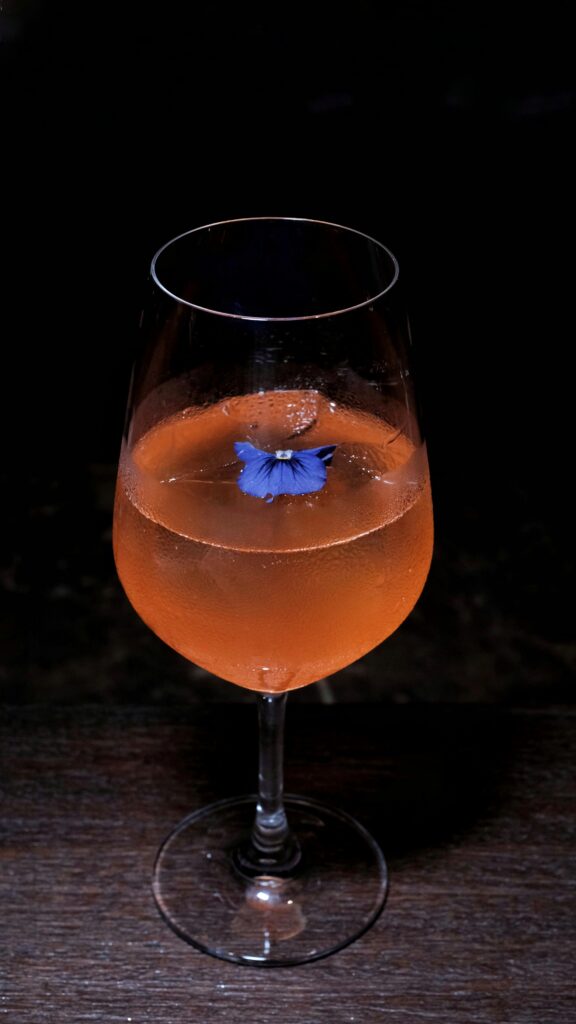 Be transported into a eclectic space celebrating contemporary Japanese Kaiseki & Cocktails at Goho Kaiseki & Bar by Proper Concepts !

Every quarter, expect a showcase of the season's finest and Goho Kaiseki & Bar is currently offering their Sumire set which can be arranged with alcoholic or non alcoholic pairing.

We started with the Monaka which features seared Foie Gras cooked sous vide with port wine blended with cream and salt and Japanese Sphere which features a sweet corn broth infused with yuzu. This is paired with Copenhagen Sparkling Tea.

Next we had the Hassun which consists of Sushi fresh akagai and marinated mirugai, Zushi aburi Japanese anago brushed with sansho tare and tomato consommé jelly Konnyaku. This is paired with Jasmine and Peach.

For Suimono, we had Hotate crafted from the essence of Hokkaido scallops and infused with the essence of dried scallops.

Then we had the Tsukrui , the Mosaic dish which Shima Ahi from Kumamoto is first cured for two hours with a blend of spices, coriander seeds, Sze Chuan peppercorns, black peppercorns, and salt.

For Yakimono, we had Engawa that is rolled up, kissed by cherrywood smoke, and grilled to perfection. This is paired with Kimono Yuzu.

This is followed by Shiizakana, Wagyu / Kurobuta that are simmered in a fragrant sukiyaki broth at a precise 70 degrees, resulting in tender succulence. This is paired with Gnista Floral Wormwood.

For Agemono, the Harumaki is enveloped with filling of Unagi and Wariboshi Daikon. Fresh mangoes are blended into a puree, subtly seasoned with dashi. This is paired with NON 1 Salted Raspberry & Chamomlle.

For Shokuji, we had Donabe which the rice is cooked in dashi stock and the chi ayu is fried to a golden crisp. This is paired with Pentire & Tonic.

The signature dish is the Mt. Goho, F1 Australian wagyu is grilled over binchotan charcoal and coated with yakiniku sauce. This is paired with NON 7 Stewed Cherry & Coffee.

We ended off with the Kakigori, Japanese shaved ice crowned with Shizuoka melon. A luscious fromage blanc cream is then piped atop and sprinkled with puffed Japanese buckwheat and cornflower.

🏢 53 Duxton Road Singapore 089517