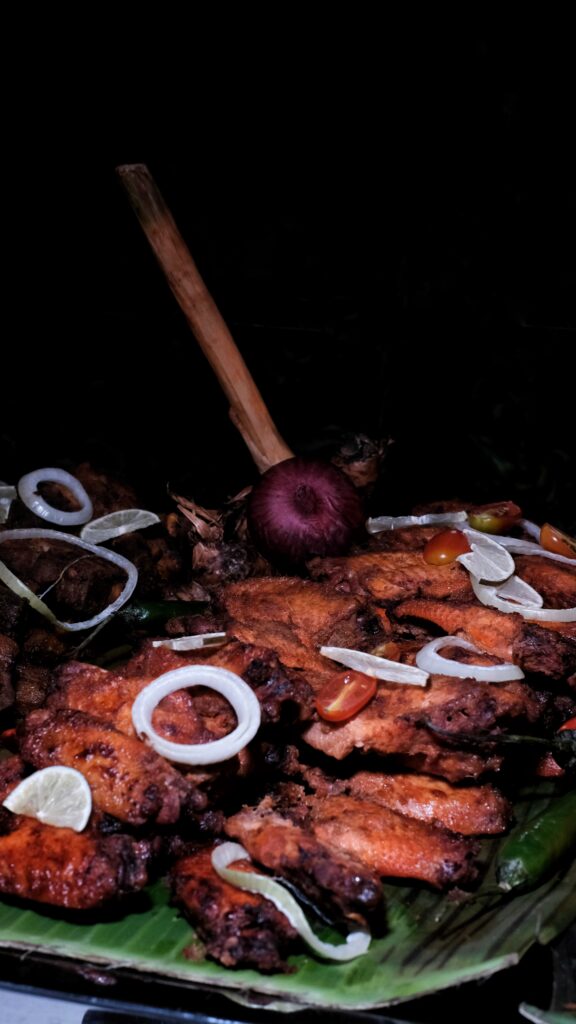 50% off every adult and Children 5 years old and below dine for free with every paying adult this Ramadan! Enjoy a hearty Iftar with friends and family at Holiday Inn Singapore Atrium Halal-certified buffet featuring local and international favorites from now to 1 May.
Indulge in a palatable buffet spread that includes a Roasted Whole Baby Lamb at the live carving station on weekends and an array of grilled meats like Spring Chicken, Lamb Chop, Sambal Squid and Otah-Otah. Not forgetting the stables like Beef Rendang, Ayam Masak Merah and Sambal Kang Kong as well as Executive Chef Chua's Signature Laksa that will leave you craving for more.
There is also the mouthwatering seafood variety of Baby Abalone , Poached Tiger Prawn, Australian Black Mussel, Sea Whelk & Sweet Clam, Stone Crab Claw, Half Shell Scallop and Slow-baked Whole Seabass/Salmon. Live Stations offer Grilled Satay, Fresh Prata, Chef's Signature Chicken Rice and Noodles such as Chef's Signature Laksa, Mee Soto, Beef Noodles etc on rotation.
Look out for the likes of Syrian Style Lamb and White Bean Stew, Beef Meat Balls in Tomato Sauce, Turkish Beef Stew, Slow-baked Lamb Leg with Garlic Sauce, Beef Stroganoff, Moroccan Lamb Stew with Apricot on rotation. There is also a variety of Indian dishnes and Asian delights to indulge in as well.
Highlights for the Sweet Treats will be Chocolate Fondue, Uncle Hawker Ice Cream , DIY Ice Kachang and DIY Ice Chendol and Green Bean Soup with Durian. Khajoor (dates) and Bandung will be served as refreshments for breaking of fast and prayer room is available for use near the restaurant.
 WhatsApp 9114 0258, email [email protected] or head to singaporeatrium.holidayinn.com/ to book
317 Outram Road Singapore 169075
Cost:
Lunch Monday to Friday
Adult: $90.00++ Child $25.00++
Lunch Saturday, Sunday
Adult: $94.00++ Child $25.00++
Dinner Monday to Thursday
Adult: $110.00++ Child $30.00++
Dinner Friday to Sunday
Adult: $128.00++ Child $30.00++
1 May
Lunch: Adult: $94.00++ Child $25.00++
Dinner: Adult: $128.00++ Child $30.00++