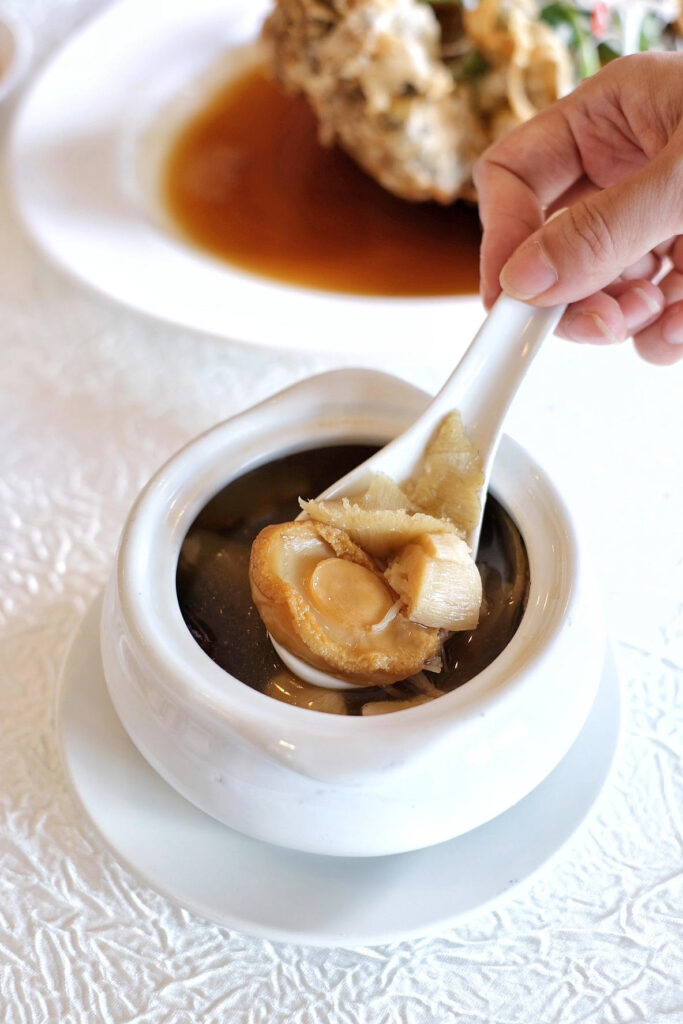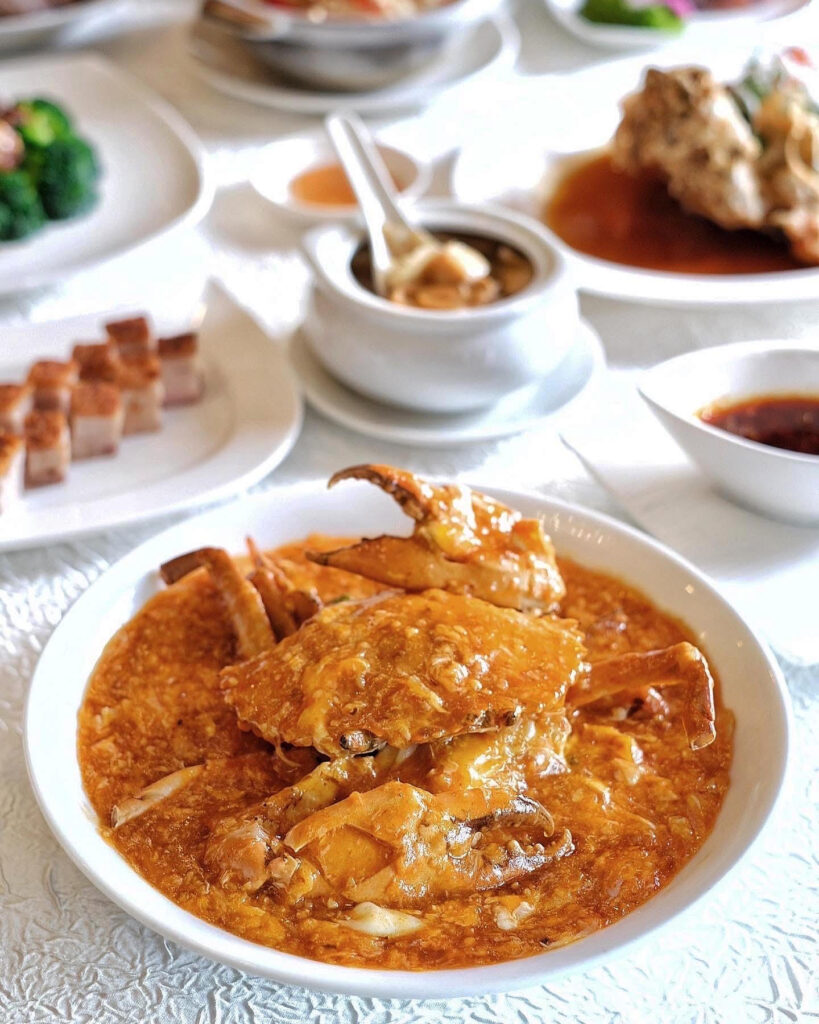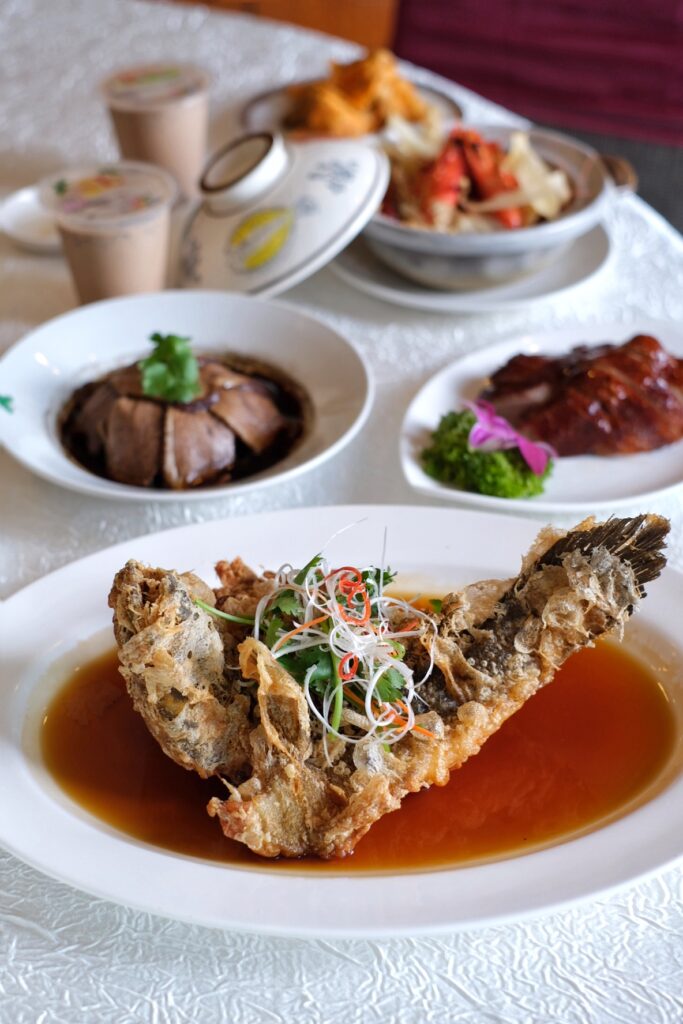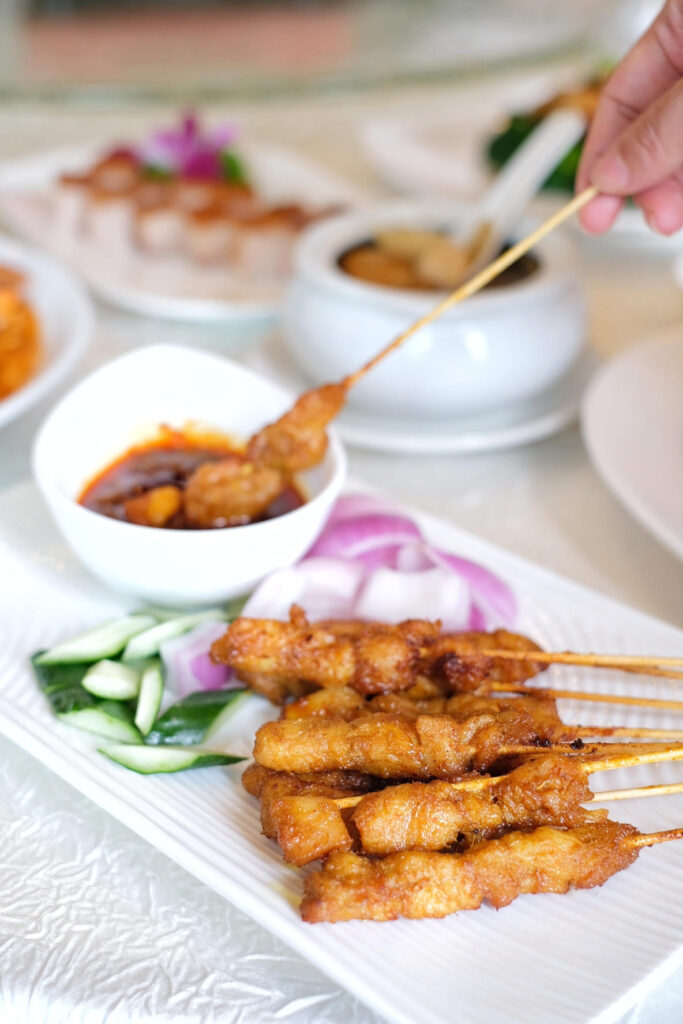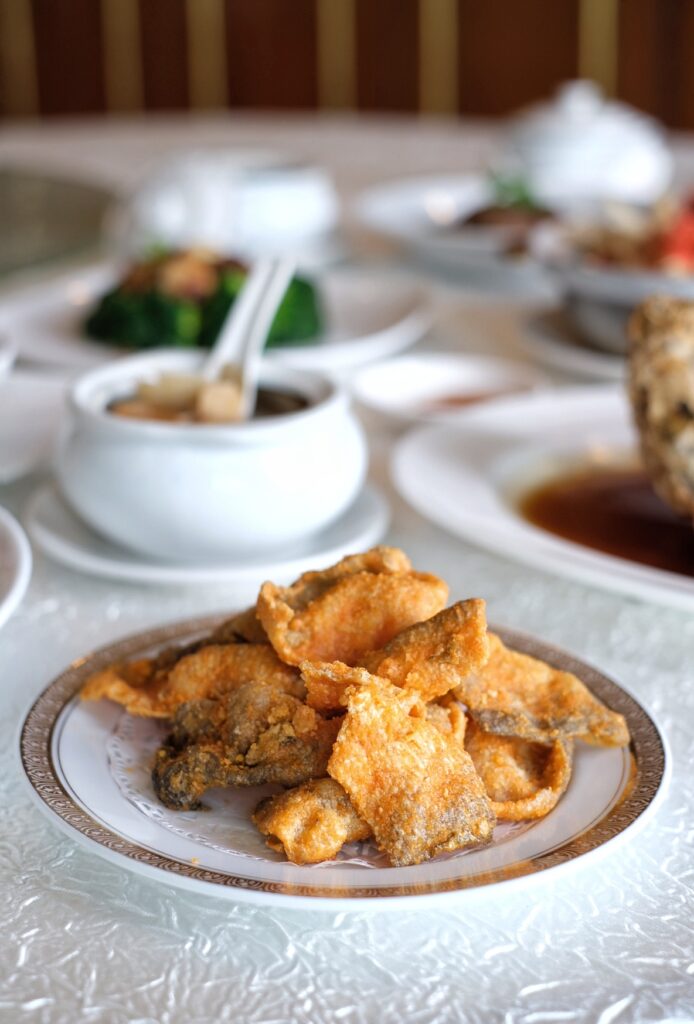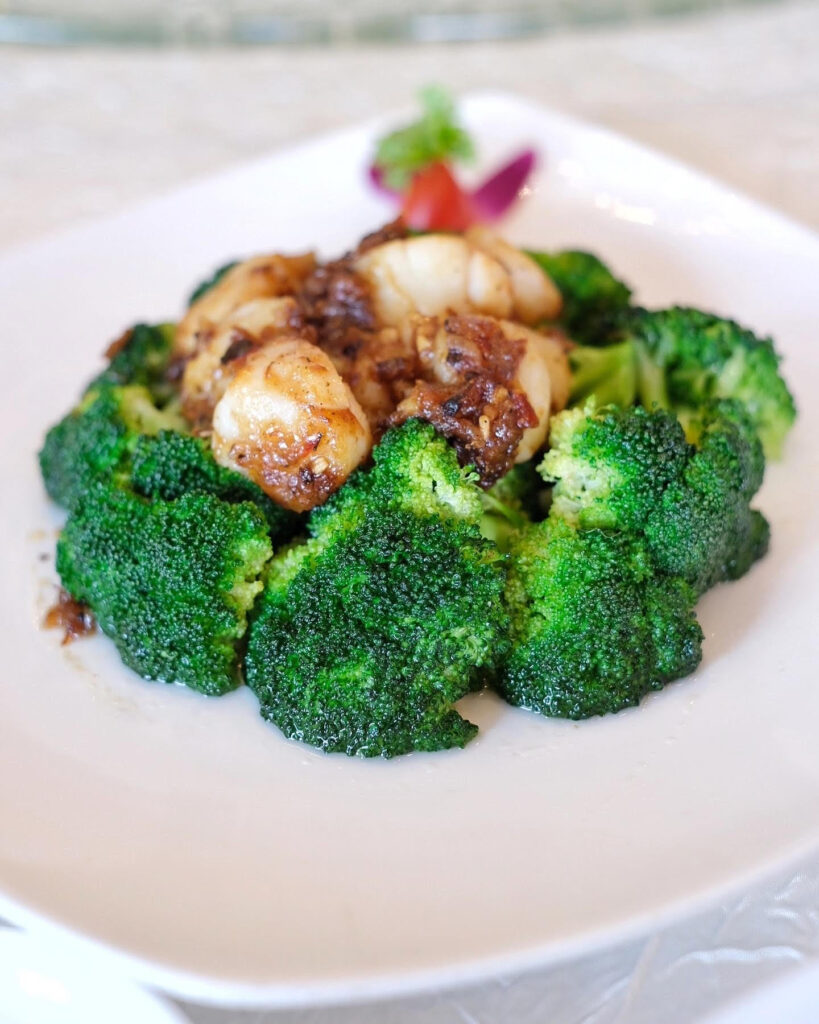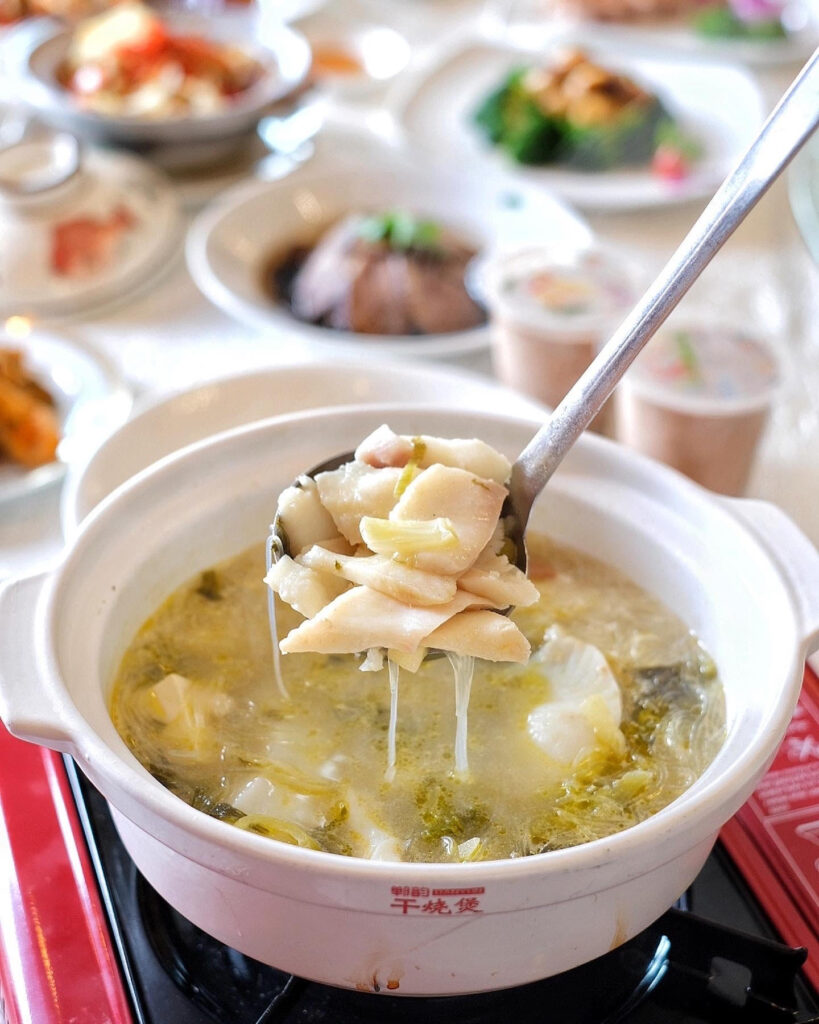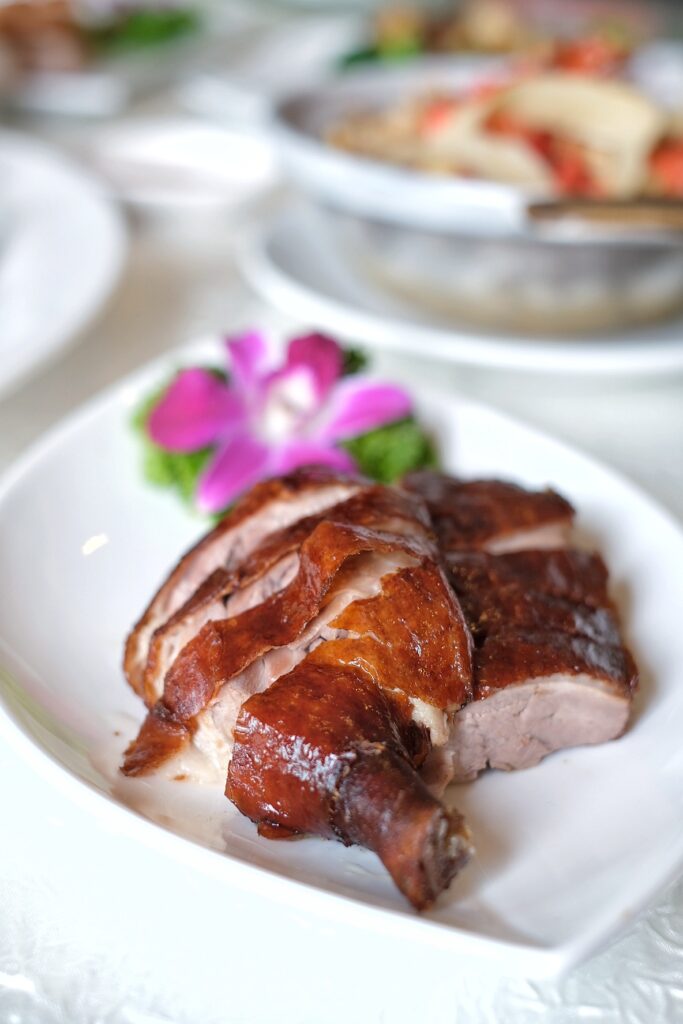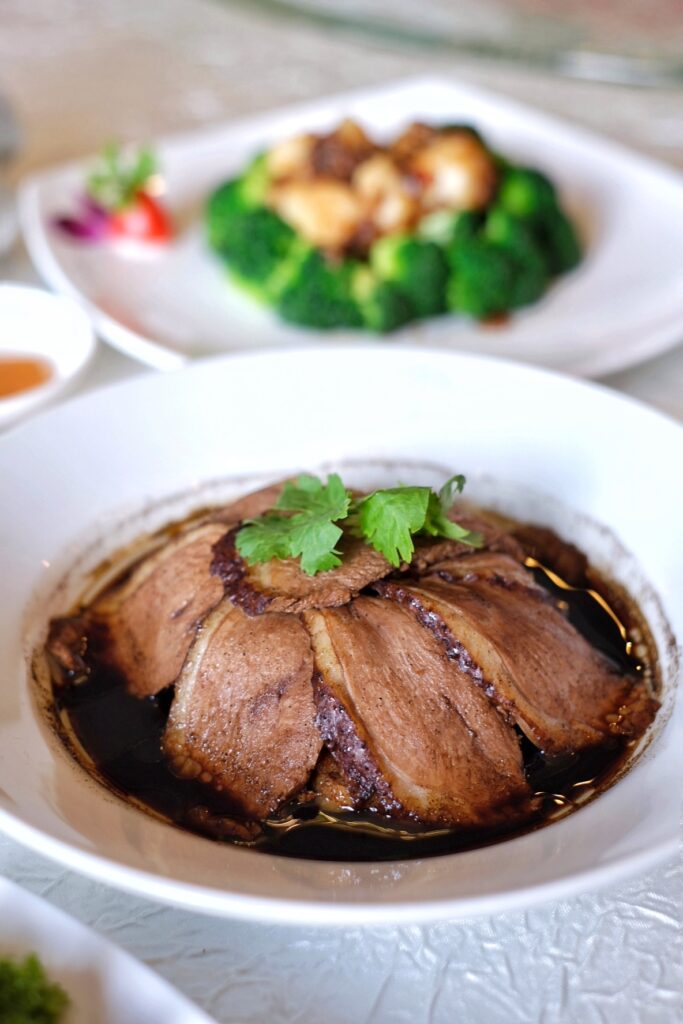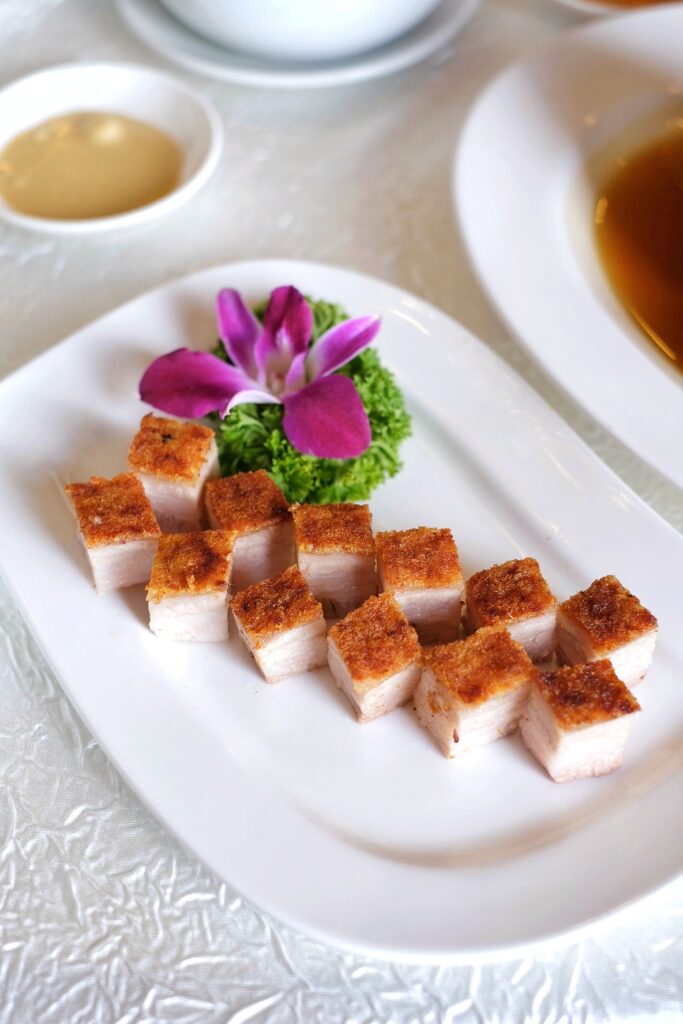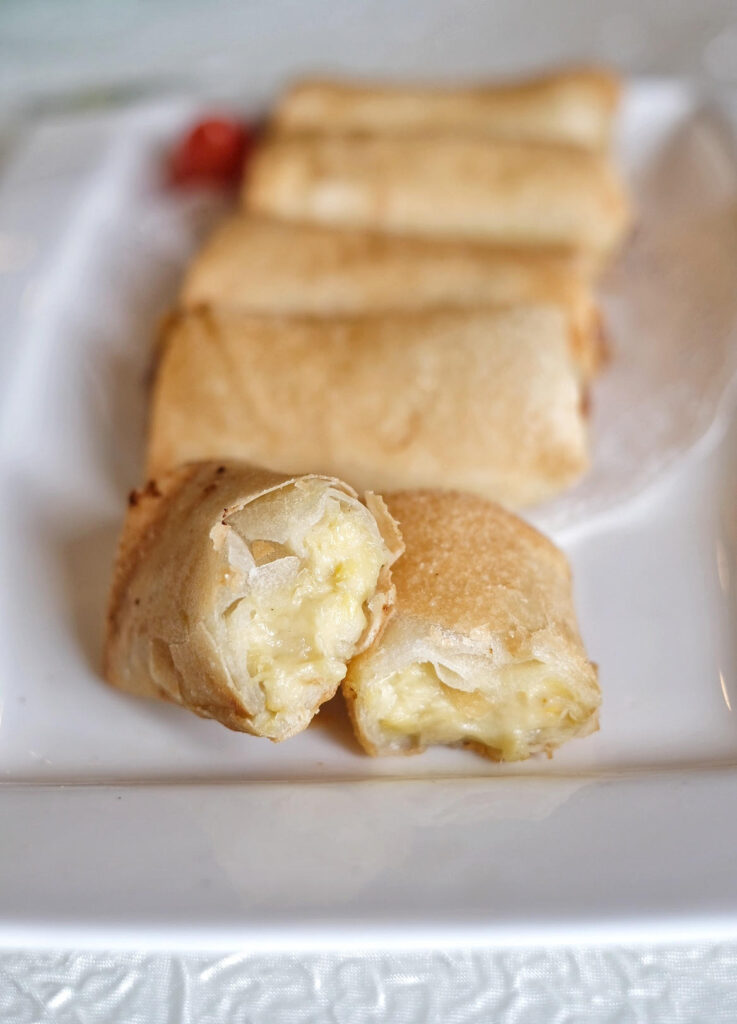 Buffet lines might not be available now but you can eat to your heart's content at Ban Heng's ala carte buffet. With every 3 paying adults , the 4th person gets to dine free. Buffet Menu A offers Roast Meat, Appetizers, Seafood, Meat, Tofu, Vegetables as well as Rice & Noodles with 1 serving of Shark's Fin Soup with Crabmeat.
Buffet Menu B is more premium. In addition to the items served in Menu A, there is also one serving of the below dishes.
?Mini Buddha Jump Over The Wall
?Chilli Crab or Black Pepper Crab
?Poached Live Prawns with Chinese Herbs & Cordyceps
?Fried Soon Hock Fish or Steamed Cod Fish with Garlic
?BBQ Chicken Satay served with Cucumber & Onion
?Crispy Fish Skin with Salted Egg Yolk
?Sautéed Boiled Scallop with Broccoli in XO Sauce
?Ban Heng Deep-fried Homemade Durian Roll
Some other highlights of both buffet menu are the tantalizing Chong Qing Sour Pickles Fish & Nian Gao Steam Boat and the aromatic Seafood Fried Rice with Black Truffle Oil. There is also complimentary housemade Bubble Tea and Soya Tea Pudding to end off the meal. Head to https://www.banheng.com.sg for more information.
Harbourfront Centre
22 Boon Keng Road 01-21 Singapore 330023
Orchard Central
Orchid Country Club
Aranda Country Club
.
 Cost:
Buffet Menu A: Adult $28.80/$32.80/$34.80 , Child $16.80
Buffet Menu B: Adult $35.80/$39.80/$41.80 , Child $16.80