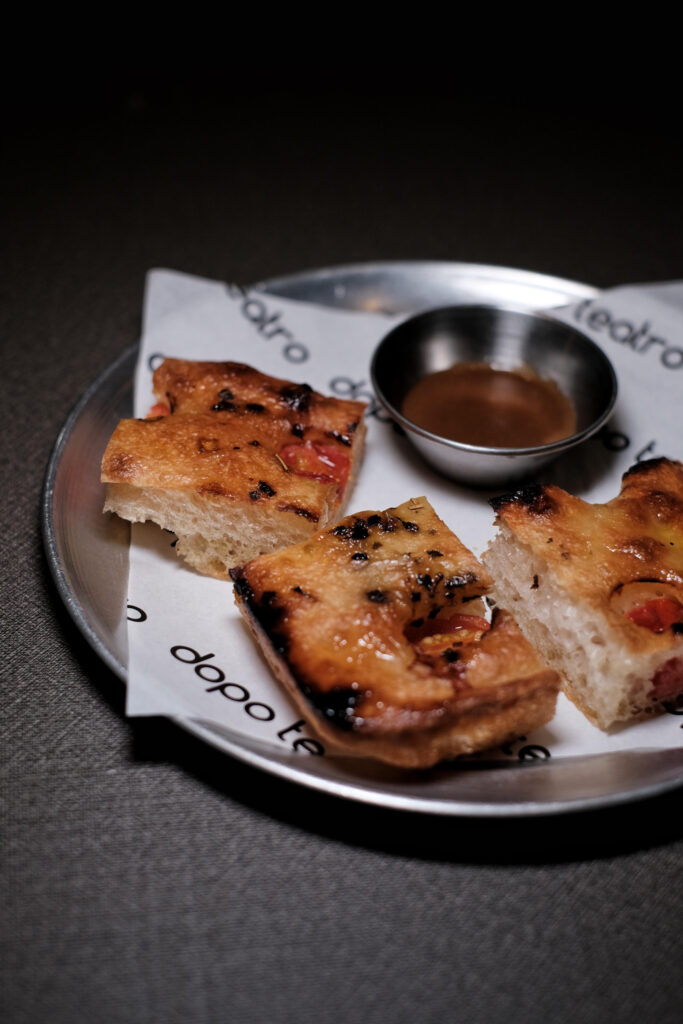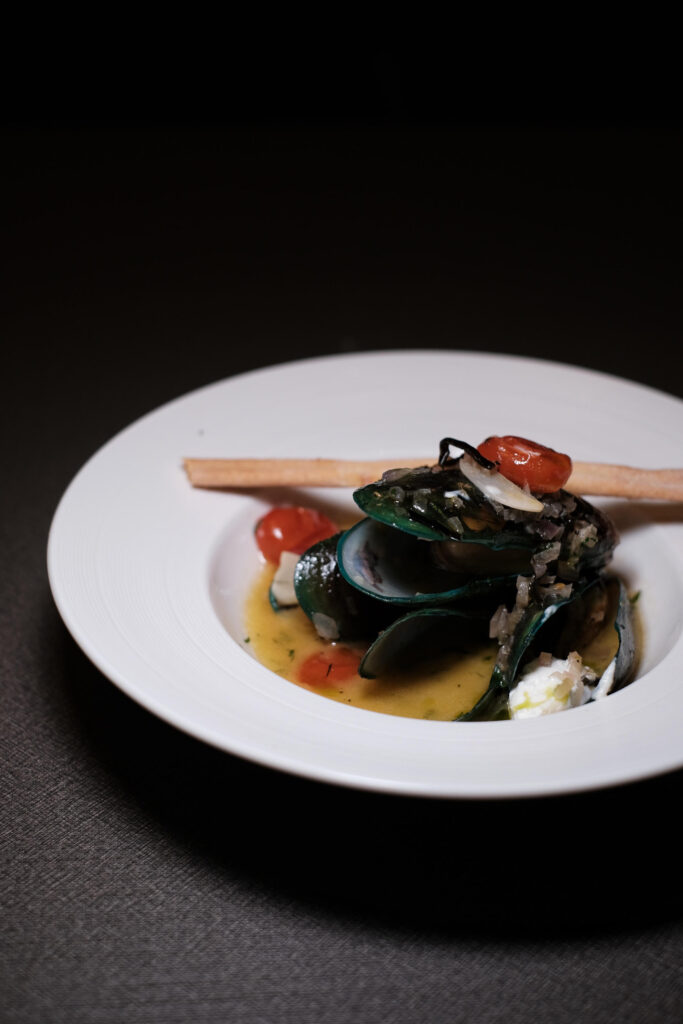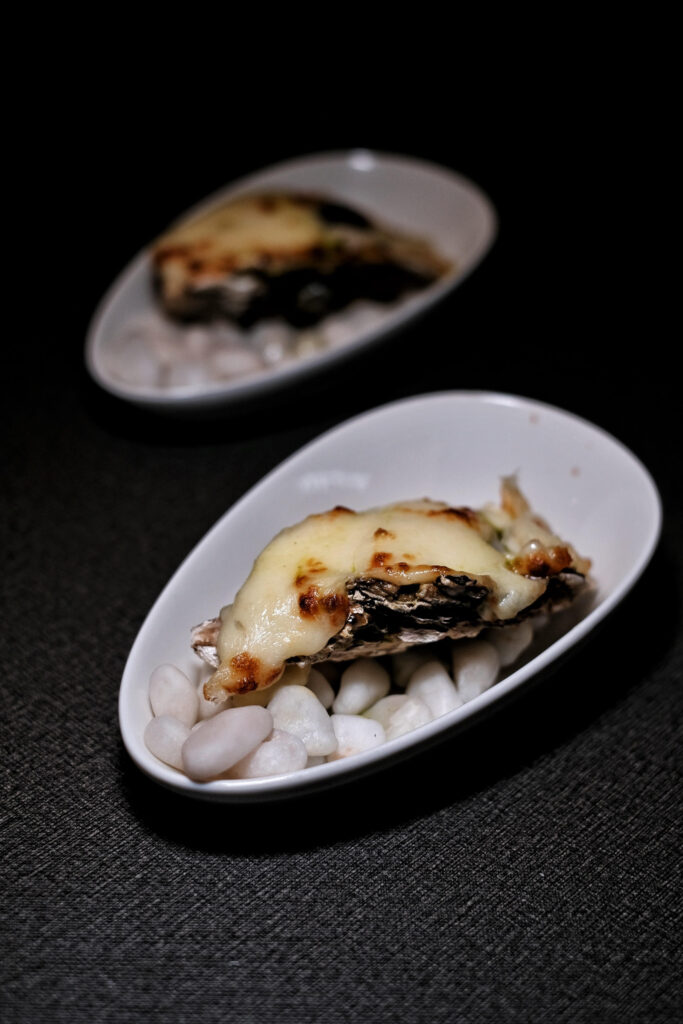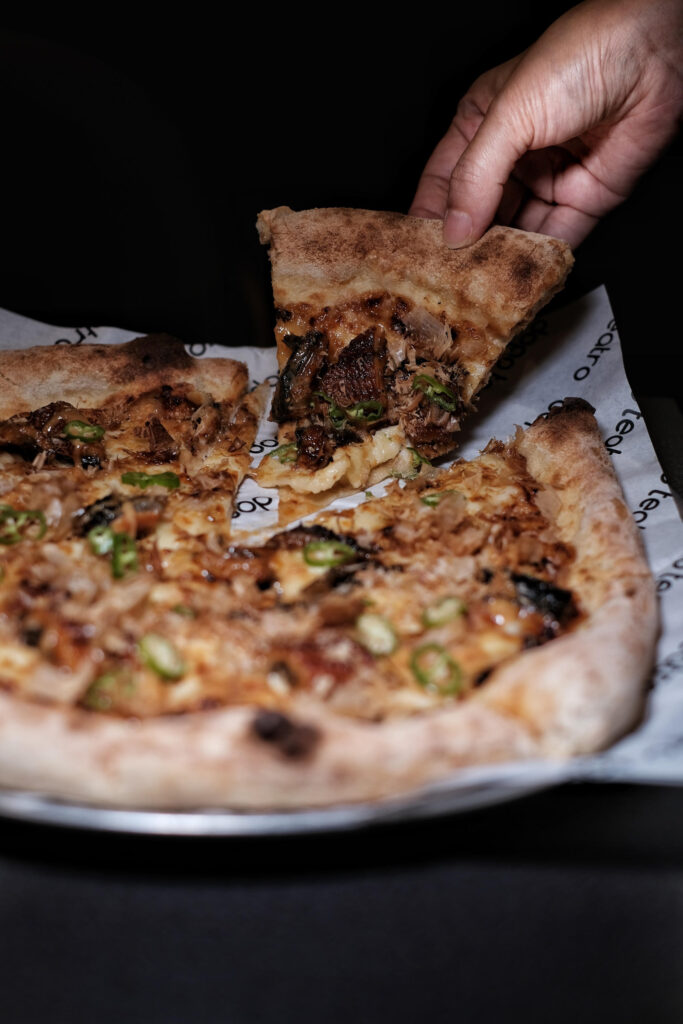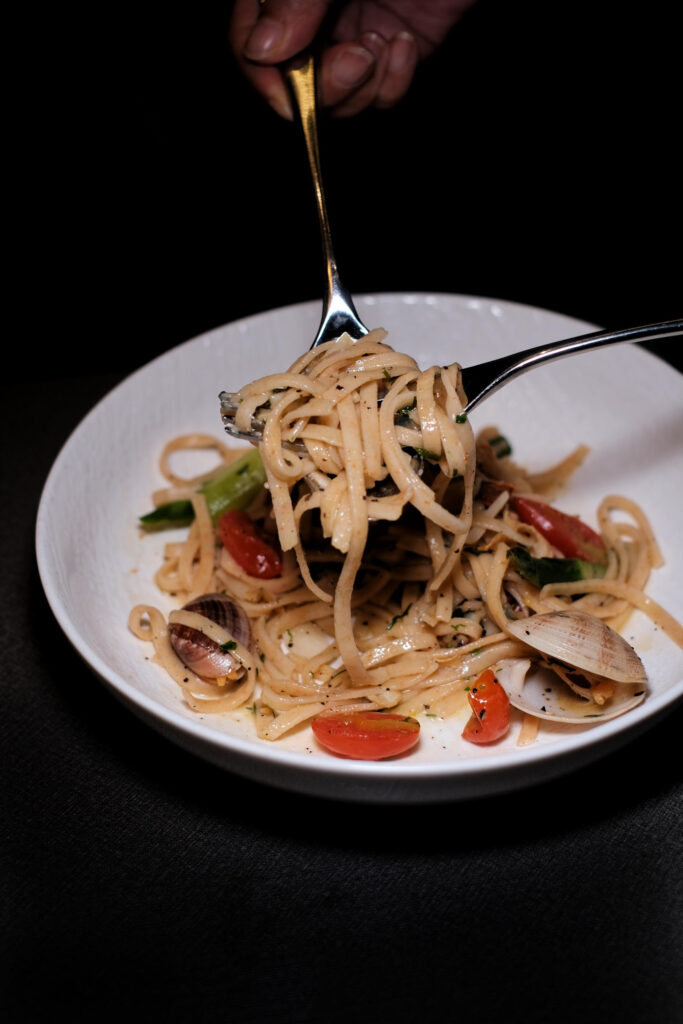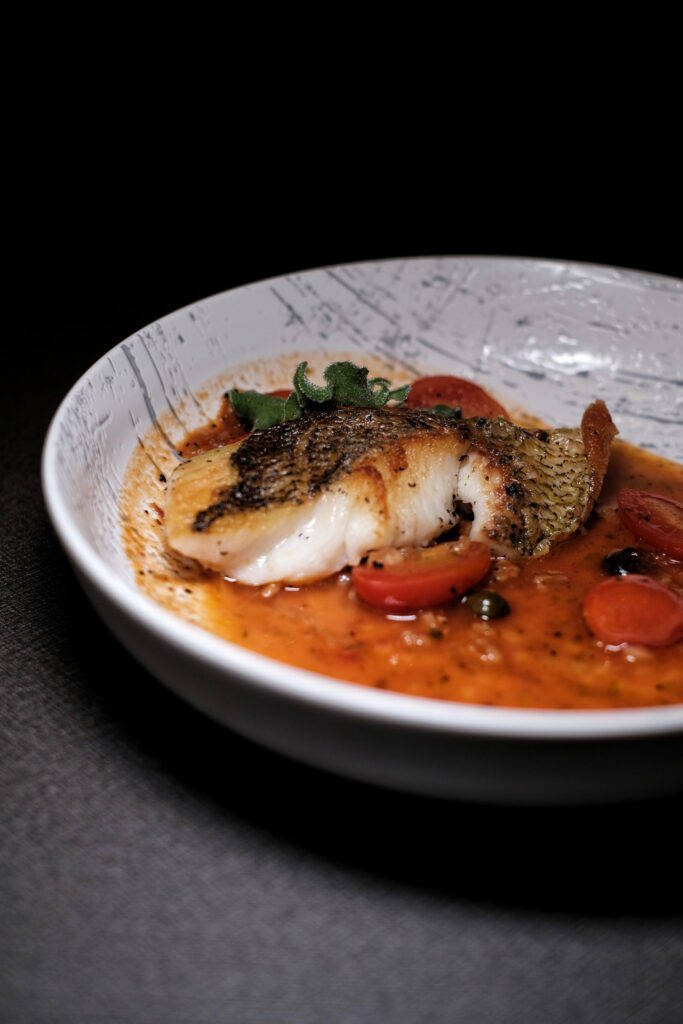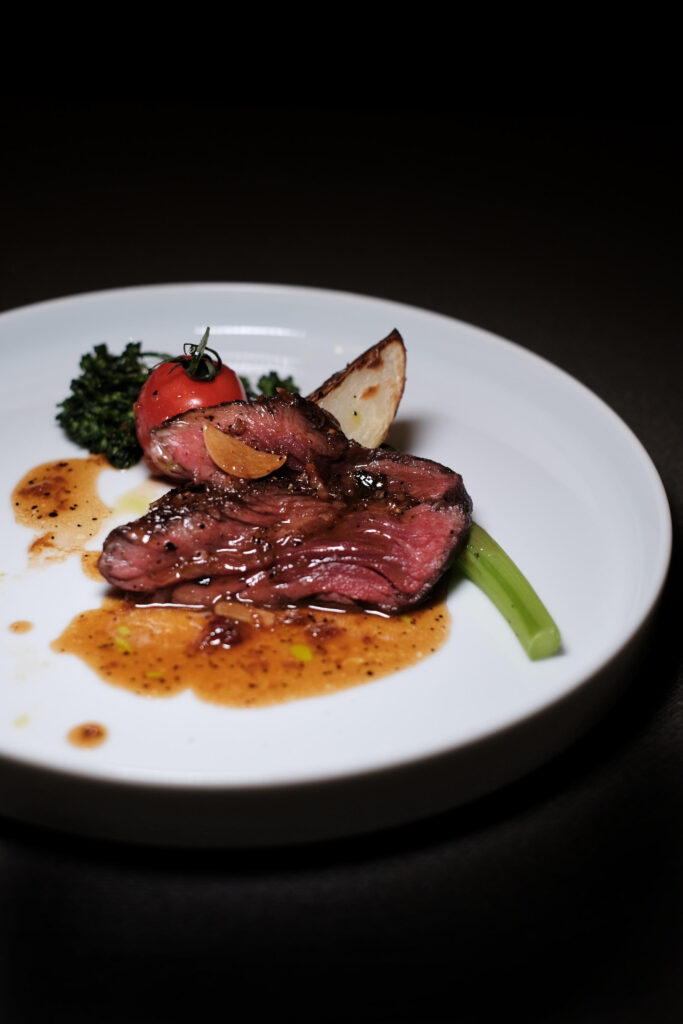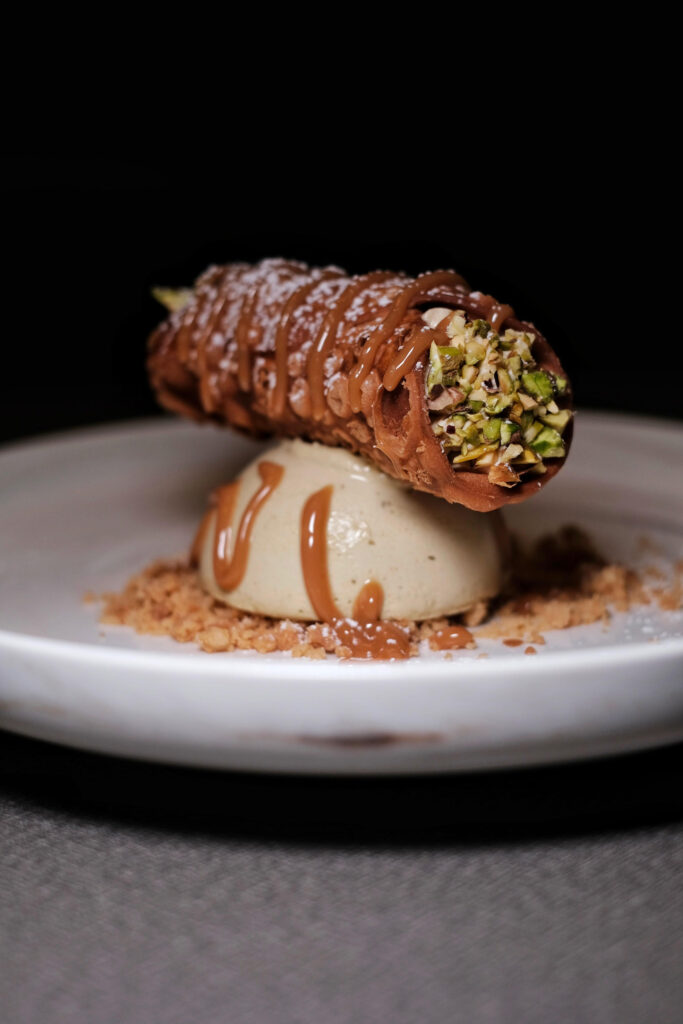 Dopo Teatro by Creative Eateries is where traditional Italian cuisine meets modern interpretation. Here one can find a variety of wholesome dishes which are prepared using premium Japanese ingredients that embodies the best of the distinctive Italian way of life.
First we had the Appetizers Sakoshi Oysters served with Yuzu Cucumber Granita, Seaweed Pearls and Spiced Lardo and the Sake Broth Live Mussels consisting of live green lip mussels with sake shellfish broth, kombu, mascarpone and tomatoes.
For the Mains, we delighted in the Unagi Pizza which features premium unagi with kebayaki drizzle and shaved bonito,  Asari Pasta, linguine in sake clam jus with clams, asparagus and tomatoes , the Snapper Acqua Pazza, locally farmed snapper with tomato nage, fregola and ice plant and the Onglet Tagliata, barley fed grilled onglet with garlic potato puree, grilled brocollini and house special jus.
The Pistachio Canoli made up of cocoa canoli shell, pistachio whipped ganache, matcha pistachio semifreddo and buerre noisette crumble is our dessert for the meal.
 8 Raffles Avenue Esplanade Singapore 01-11 Singapore 039802
Opening Hours: Daily: 12.00pm to 10.00pm