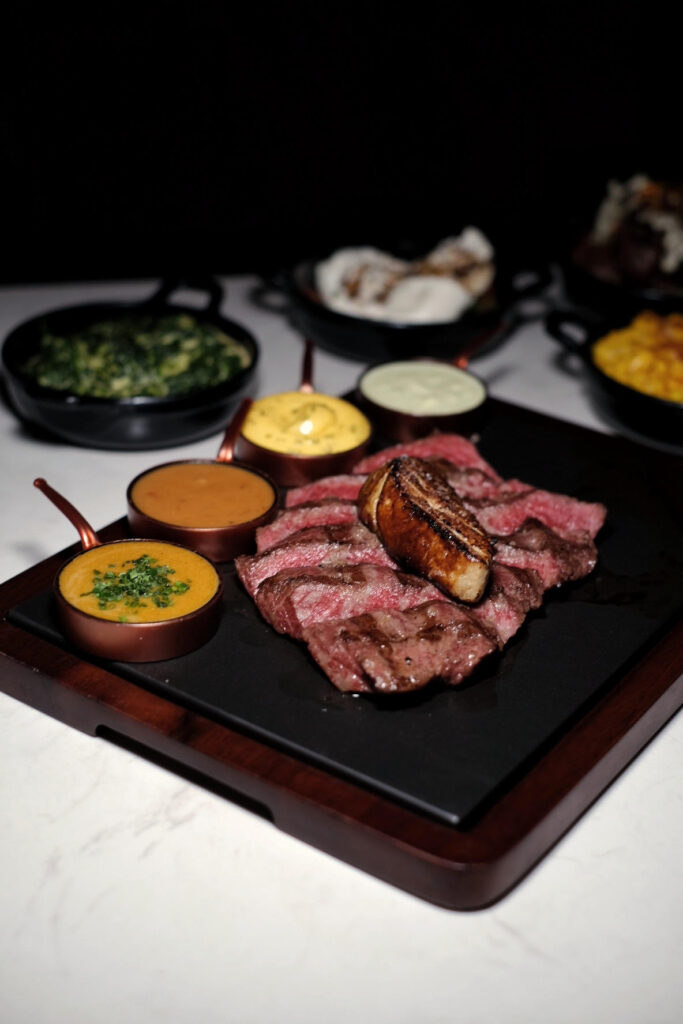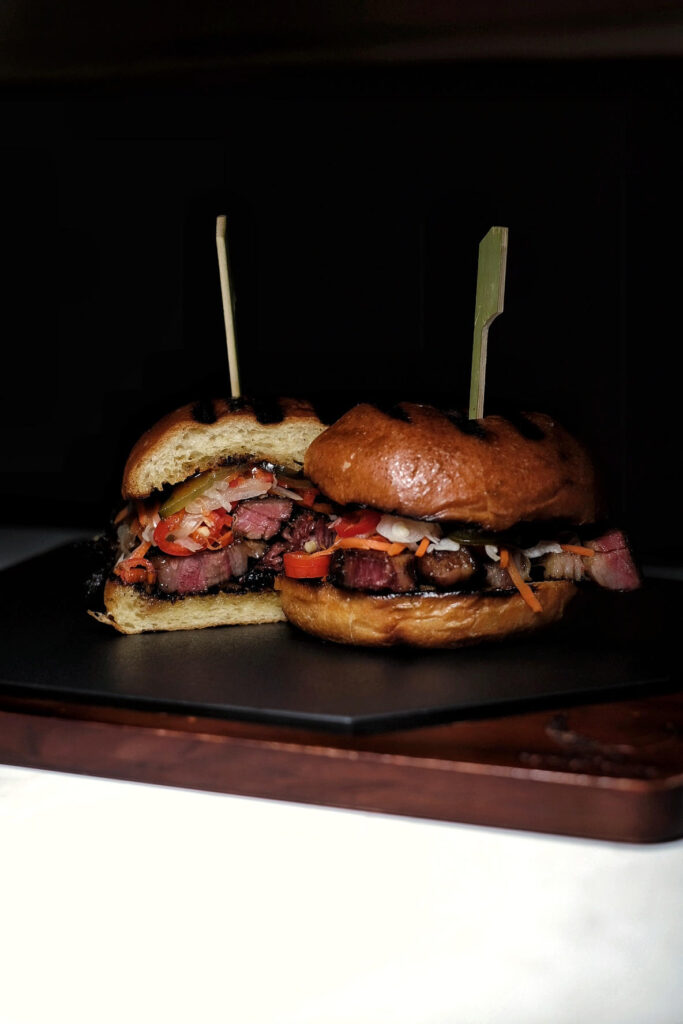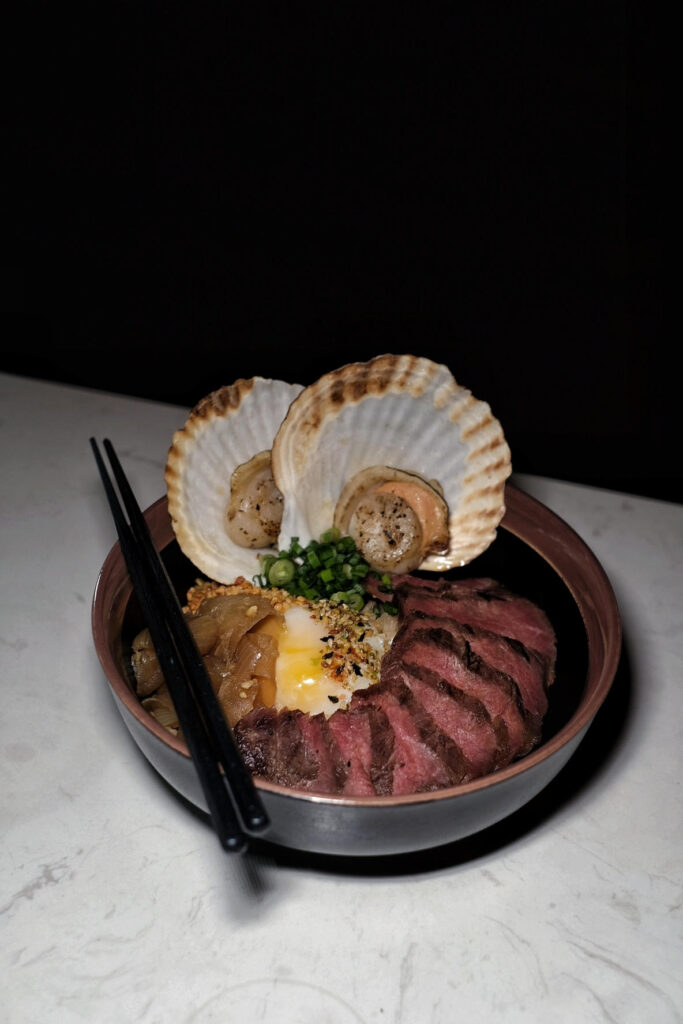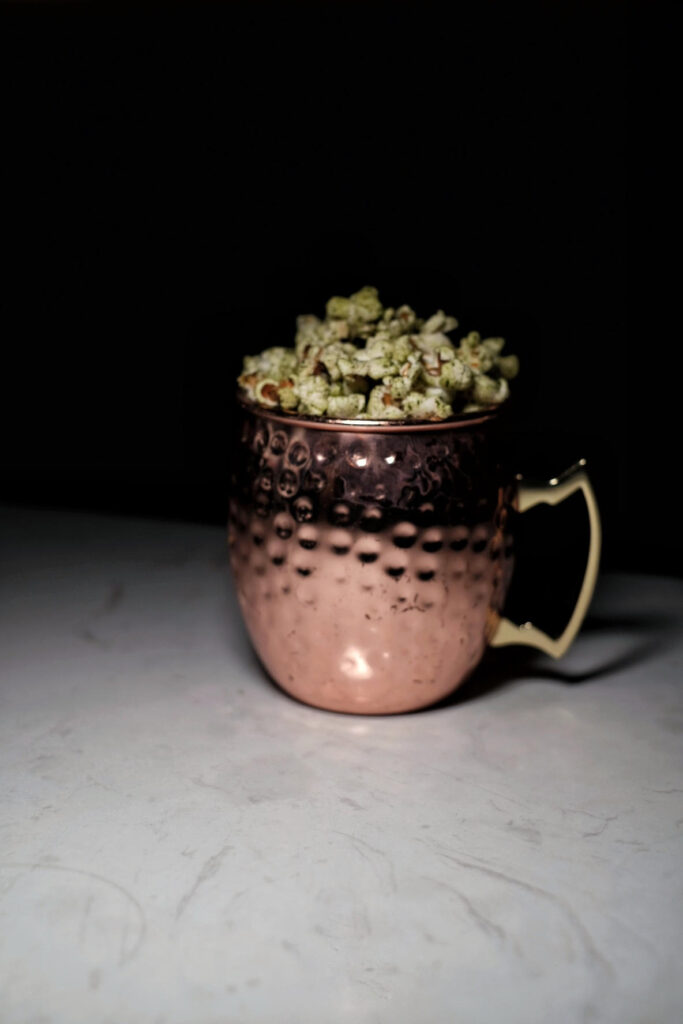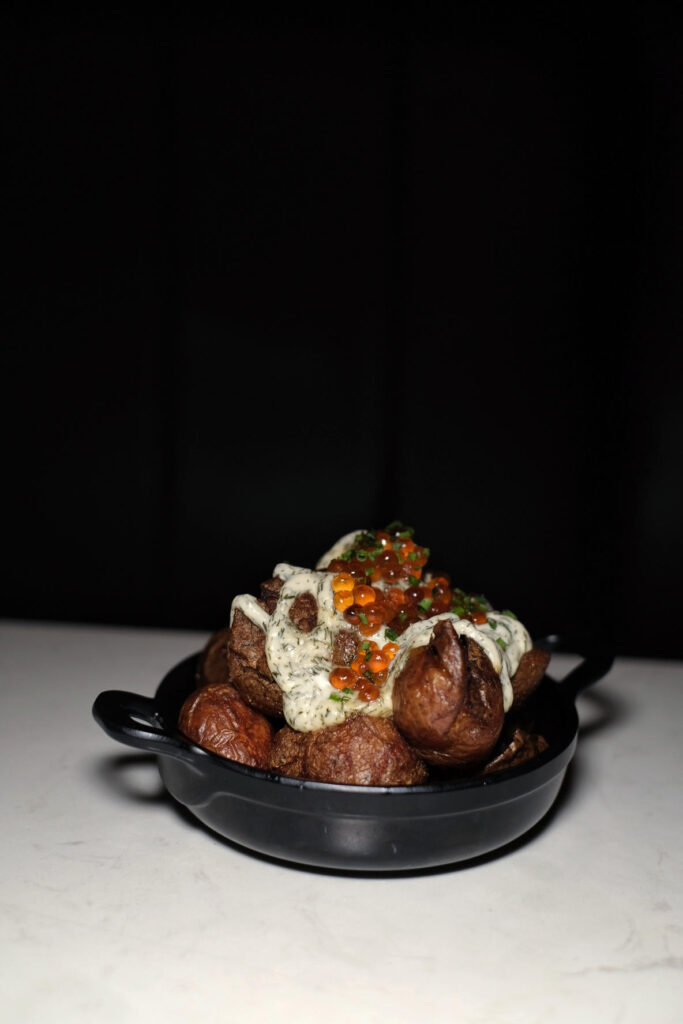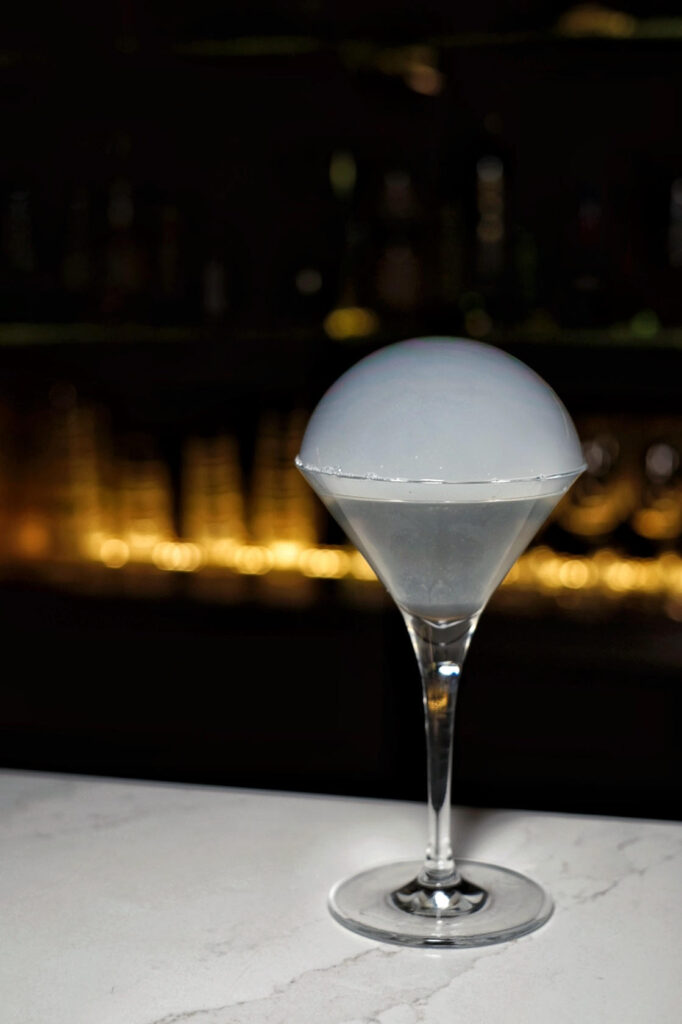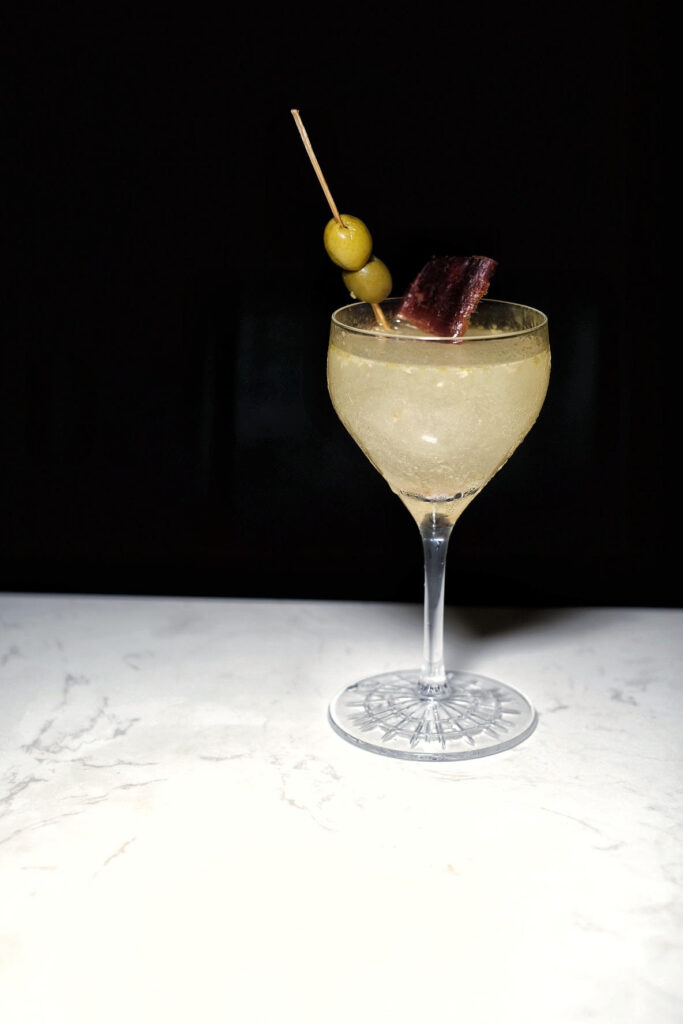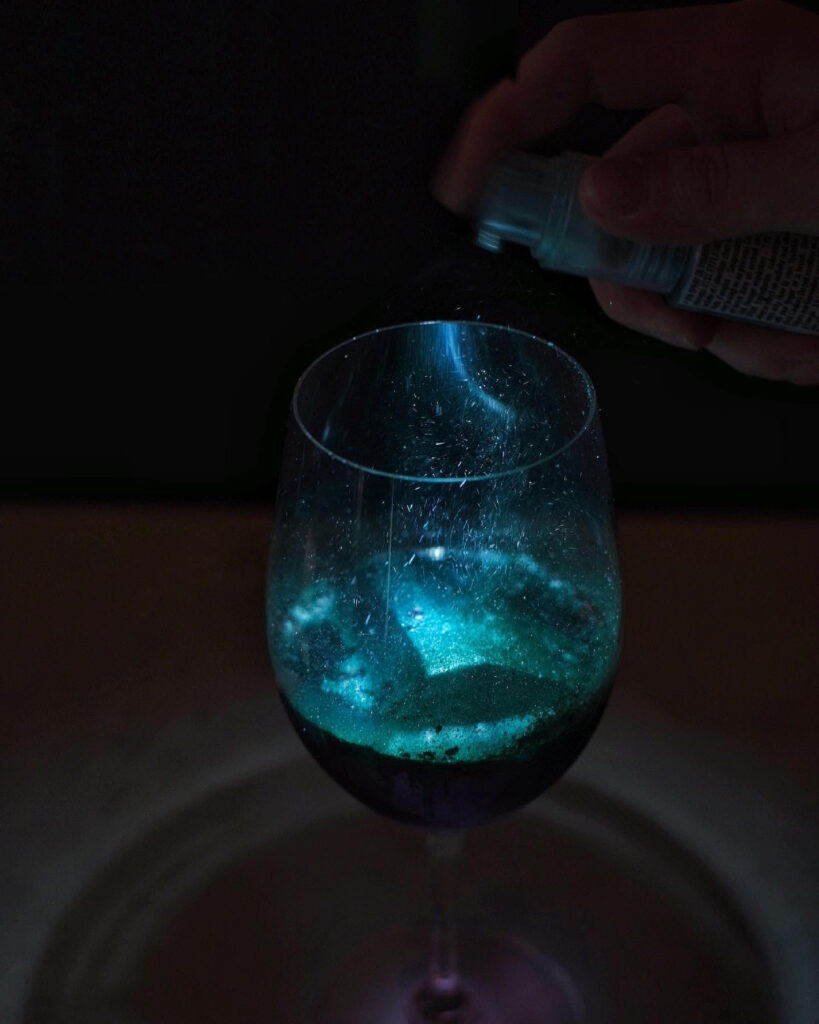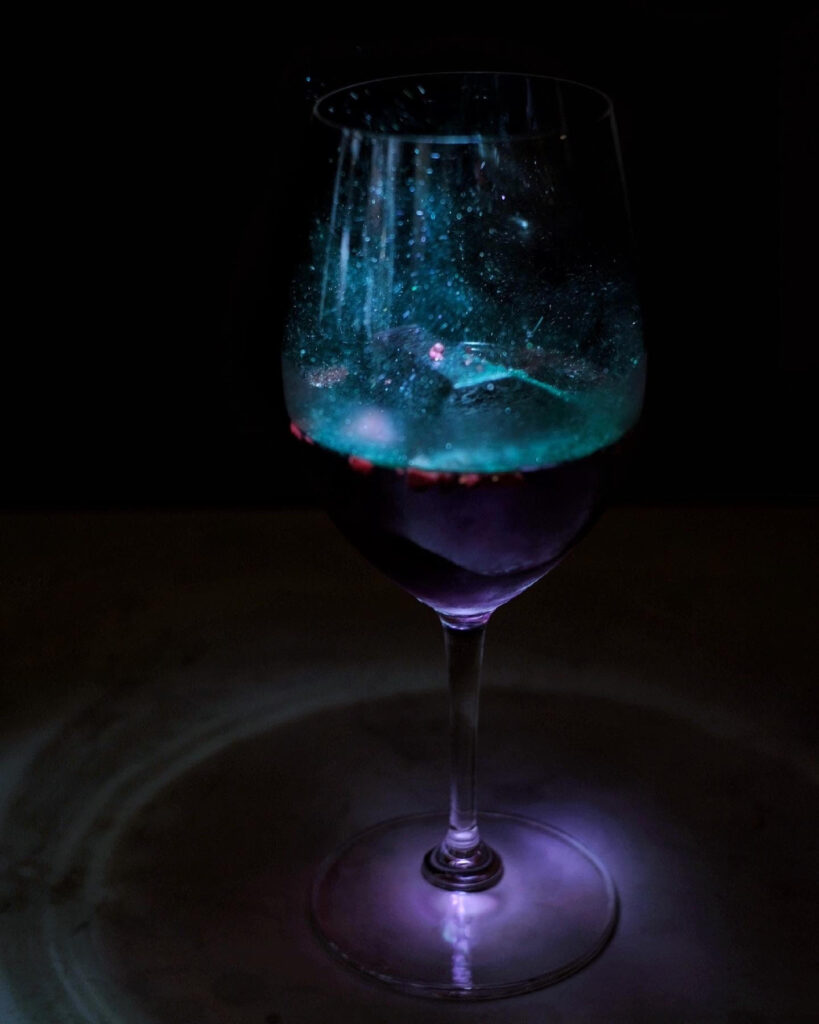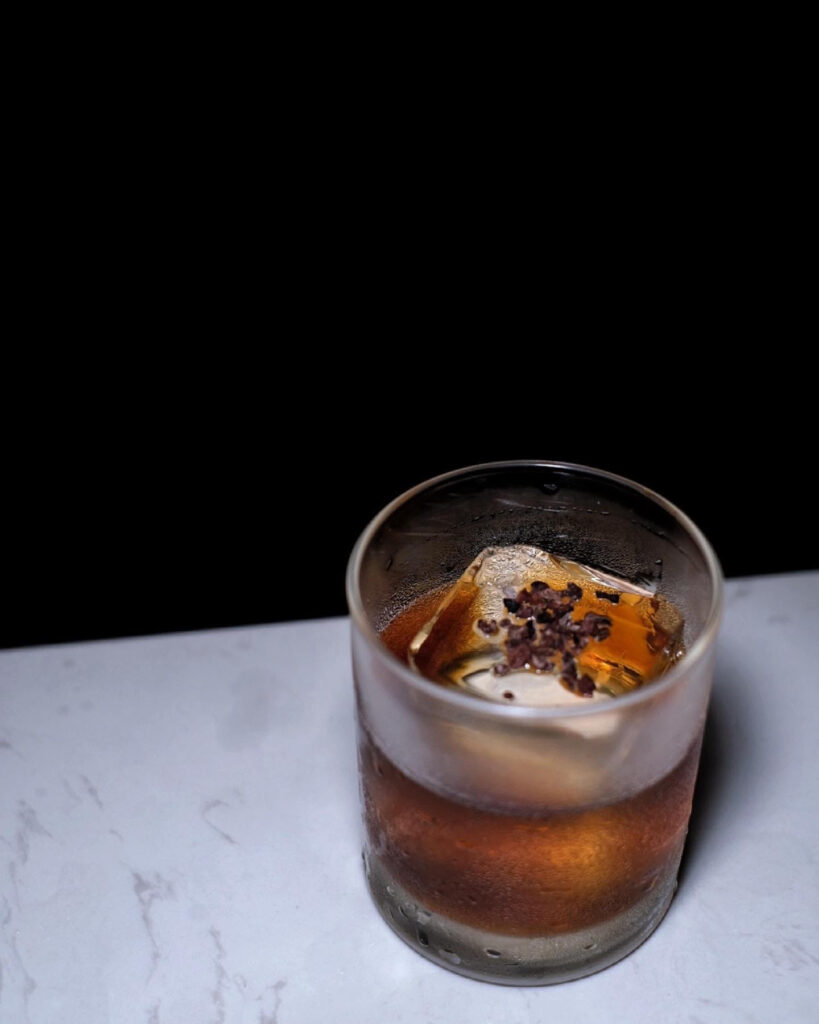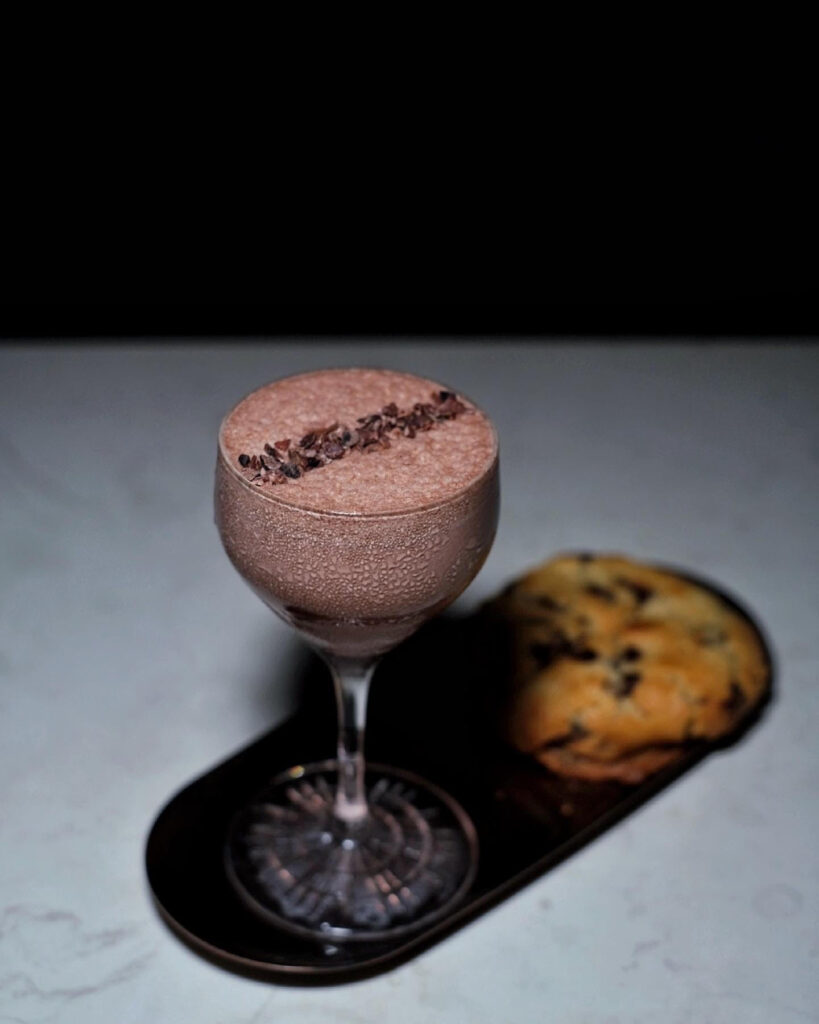 The Feather Blade has moved into its new home in the heart of Tanjong Pagar Road with a revamped food and beverage menu. Once you step through the door, you will be greeted by the refinded interior of an embellished futuristic spacecraft with rose gold concave walls emerging from the ground and wrapping the entirety of the ceiling.
The signature is undoubtedly their renowned Feather Blade Steak which you can pair with their delectable sides Potatoeswhich are fried in wagyu beef fat and dressed with dollops of dill cream and ikura , The Smoked Corn, Creamy Spinach and Truffled Burratina. Sauces wise, there are the options of Sichuan Peppercorn, Horseradish Cream, Bernaise and Red Wine to choose from. We will also recommend their Handshake Burger and Gyudon to go with their Feather Blade Steak, both of which will exhilarate your tastebuds with the tenderness and flavor of the beef.
Diageo World Class winner Boo Jing Heng has masterfully rehauled The Feather Blade alcoholic and non-alcoholic signatures and diners can expect a refreshing myriad of flavours and theatrics ranging from beef-inspired cocktails to bubble smoked martinis. Featured here is the Bak Kwa Martini, a concoction of Tanqueray, Vermouth, Figaro Olives, Beef Jerky and the bubbly Gin & Tonic Martini prepared with Tanqueray Grapefruit, Lime and Tonic.
The Elderflower Sangria is one of the most visually appealing that I have come across. Made up of Sauvignon Blanc, Lilet Blanc and Elderflower and presented with the theatrics of edible glitter, it is distinctly floral, slightly sweet and slightly dry with tartness from the dried raspberries garnish.
We also had the Run Raisin Old Fashioned which is prepared with Ron Zacapa 23 and PX Sherry. Garnished with chocolate bitters and showcased in a smoking dome filled with bourbon oak smoke, it is sweet and smokey with hints of chocolate.
Lastly is the Milkshake & Cookie which one can choose the Alcoholic or Non-Alcoholic version. It is a luscious rum-based dark chocolate milkshake paired with a warm NY style chunky chocolate chip cookie by Chatsworth cookies that is known for its crispy chewy combo.
61 Tanjong Pagar Road Singapore 088482
Opening Hours:
Monday: Closed
Tuesday to Friday: 6.00pm to 10.30pm
Saturday: 11.45am to 4.00pm, 6.00pm to 10.00pm
Sunday: 11.45am to 4.00pm