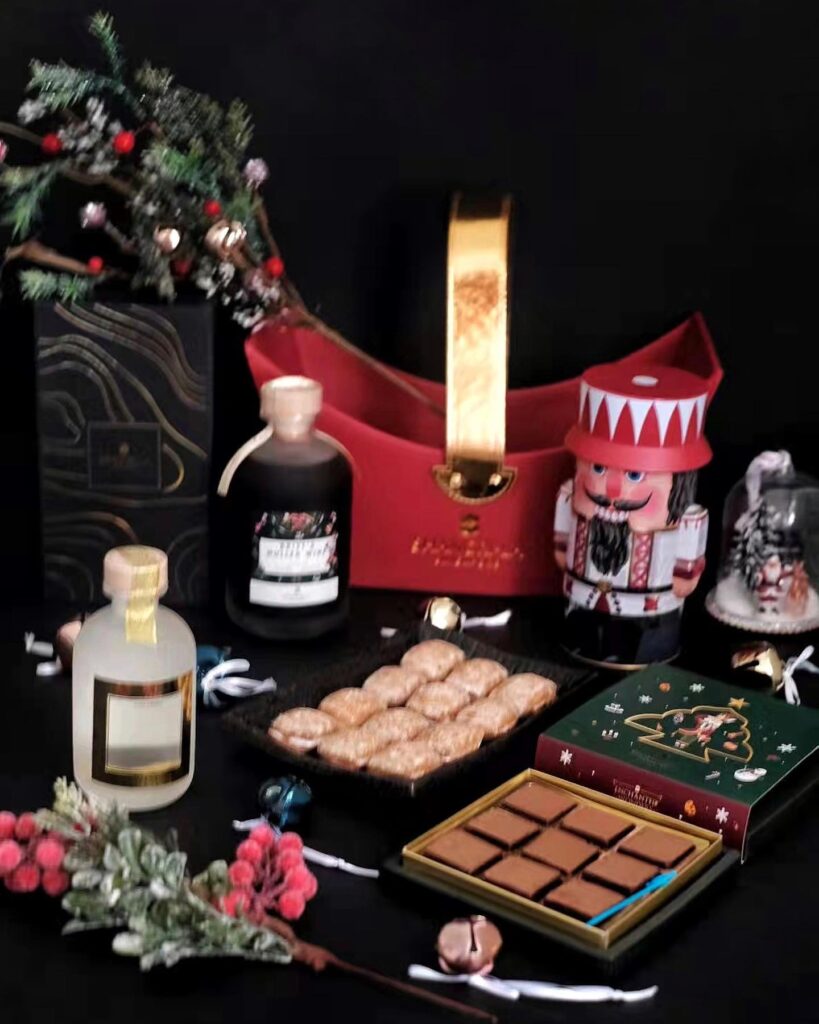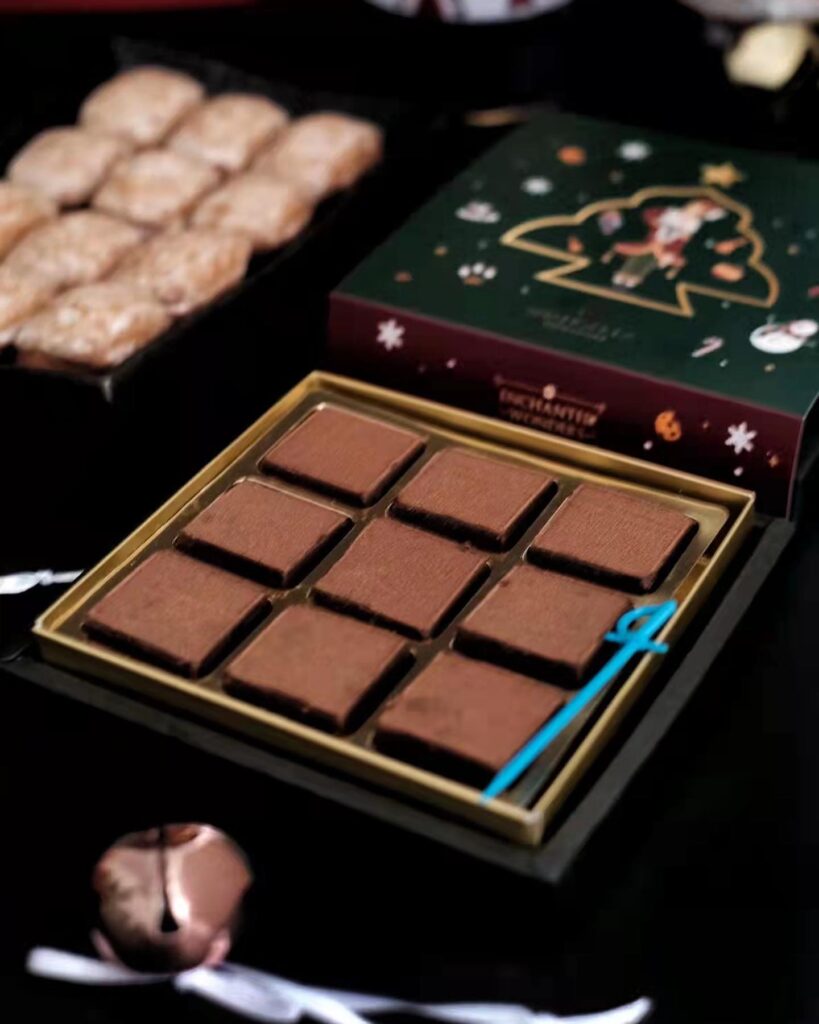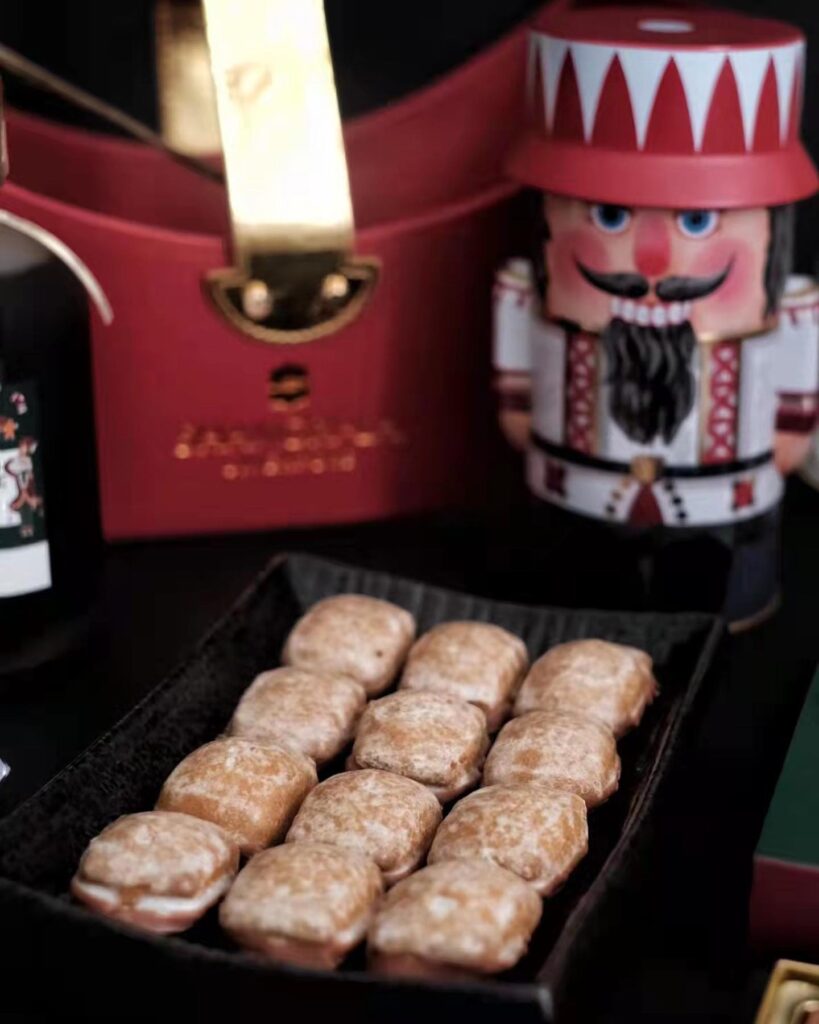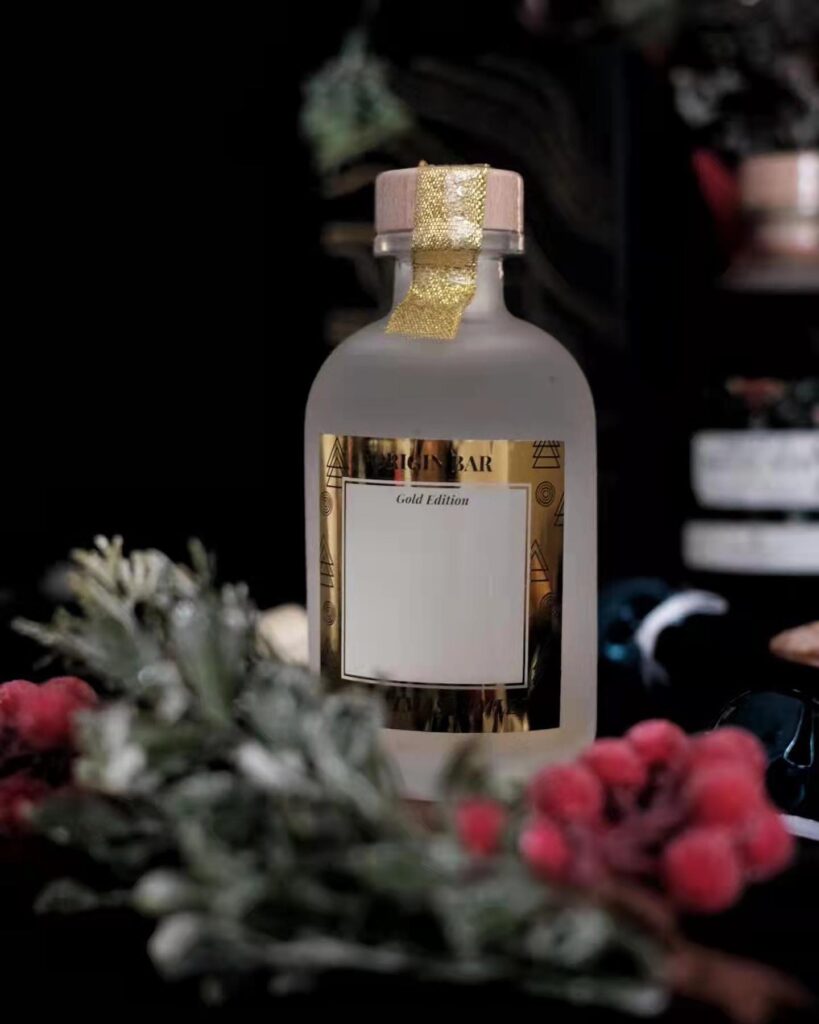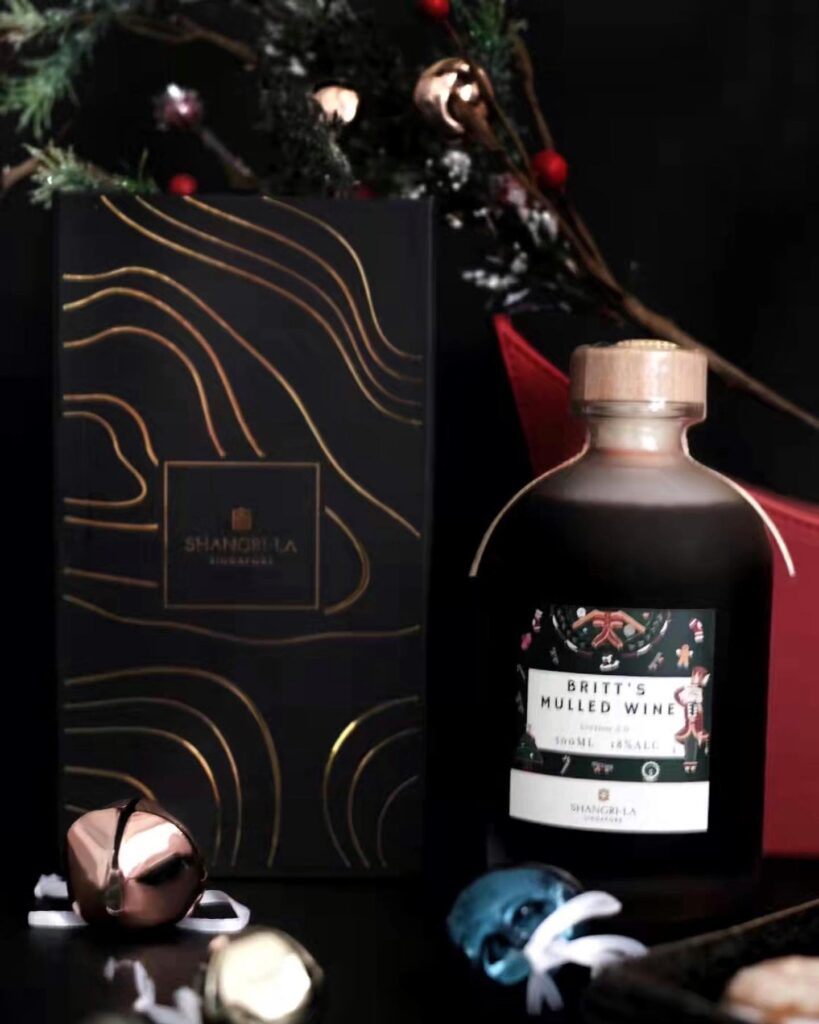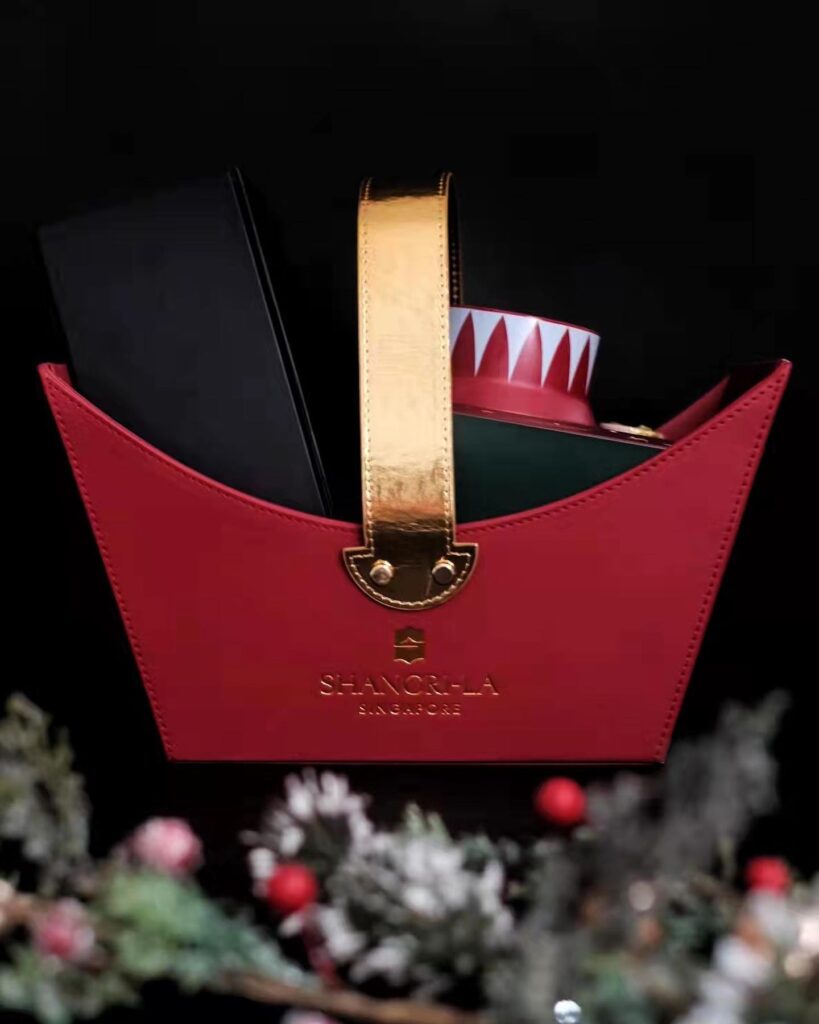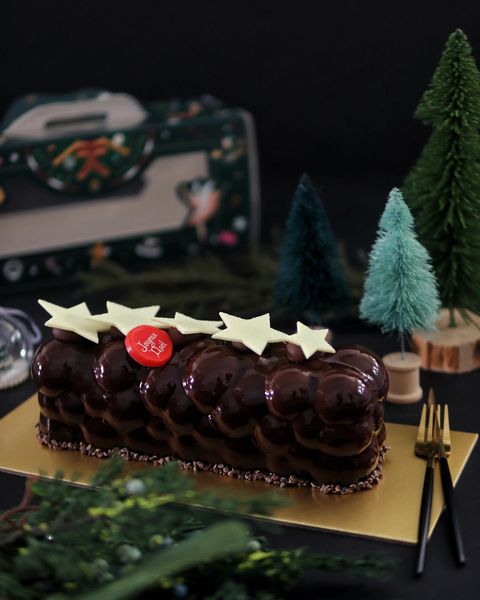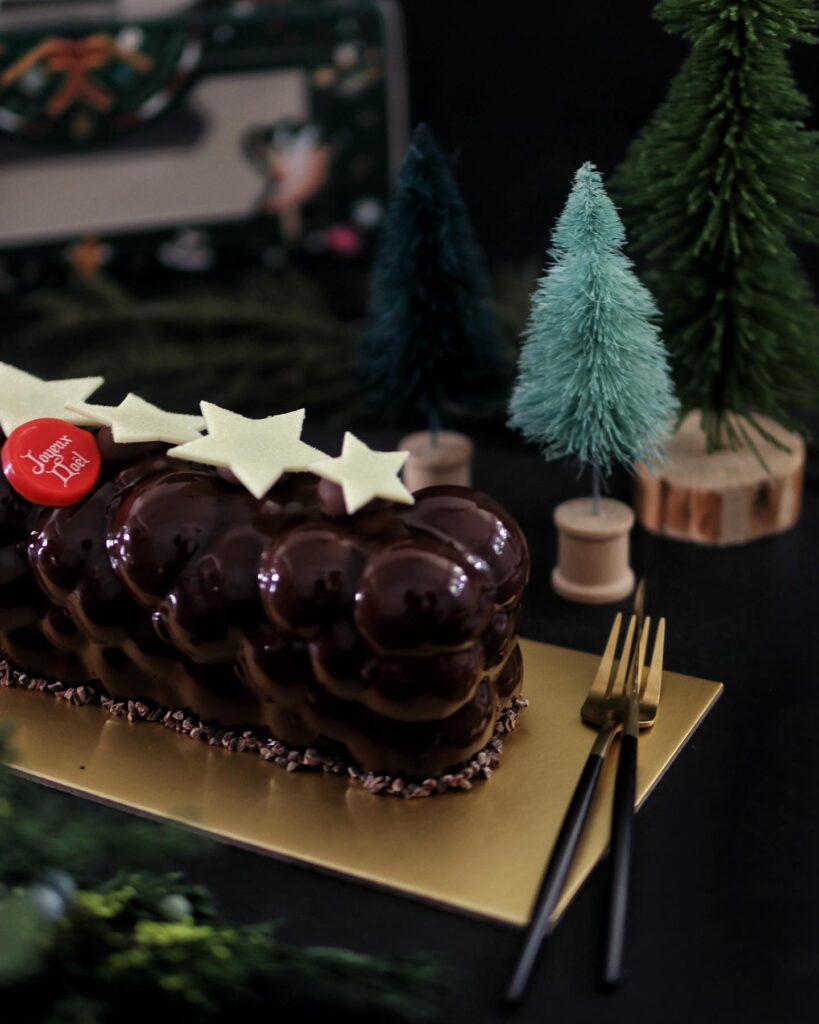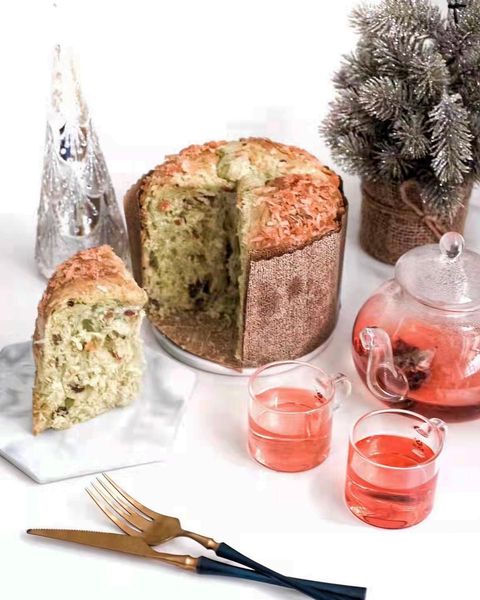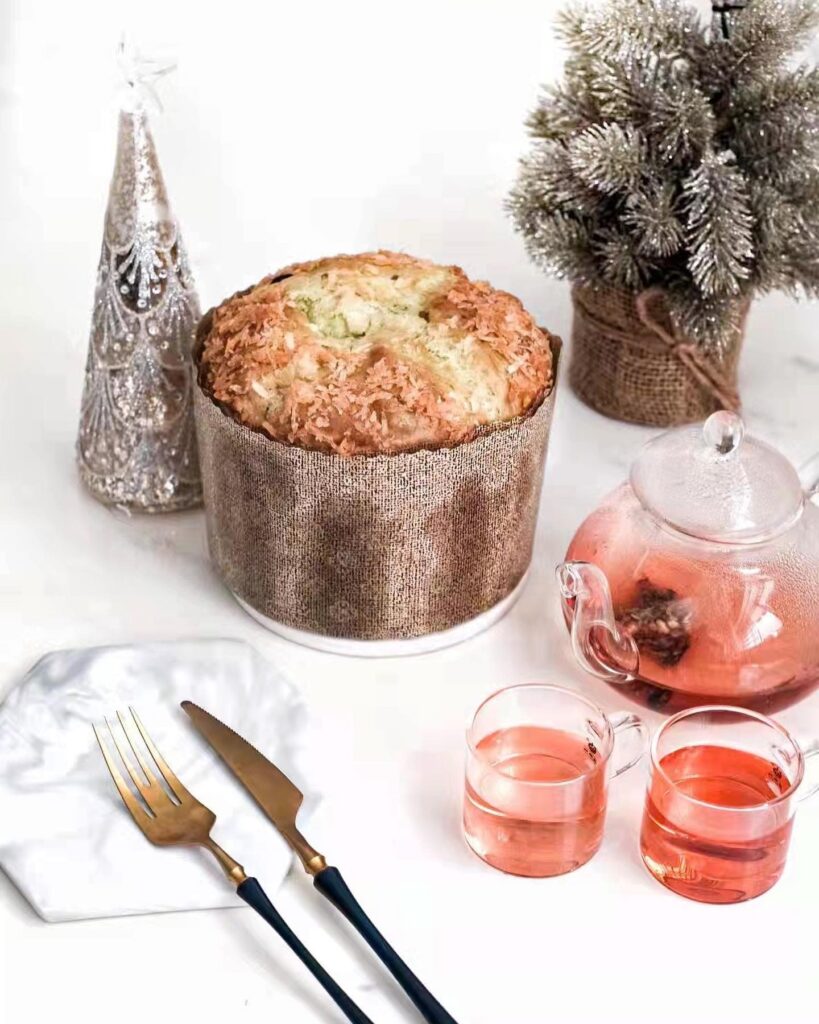 Christmas is just around the corner and the team of chefs from Shangri-La Singapore have put together a delicious spread of yuletide treats that will help spread the festive cheer. There is an extensive range of classic renditions alongside locally inspired creations.There are the Nama Chocolate Praline available in Matcha, Coffee or Dark Chocolate that will cater to chocolate lovers while the classic Nutcracker Tin which is one of the many items in the Christmas Goodies category consists of Mini Lebkuchen with Chocolate. Lebkuchen is a honey-sweetened German molded cookie or bar cookie that has become part of Germany's Christmas traditions.
Looking to have a tipple during Christmas? The Origin Christmas Gimlet Gold Edition from Origin Bar is perfect for the occasion. The gin is distilled with Christmas Spices, Mandarin Orange, Osmanthus Flowers as well as Almonds & Orange Blossom. Each bottle contains edible 23 karat gold flakes.Another option is the Britt's Mulled Wine, a wonderful Christmas beverage, carefully hand-crafted by Head Sommelier Britt Ng which one can enjoy it traditionally warm or on ice. It is prepared with Premium Red Wine, Dried Nutmeg Flower, Cinnamon, Cloves, Star Anise, Dehydrated Oranges, Cointreau, Maple Syrup and Gula Melaka.
New in the lineup this year for Shangri-La Singapore selection of festive gourmet treats is the Black Truffle Intense Noir. This 1kg Christmas cake brings together the best of both worlds, the Dark Chocolate Mousse and the luxuriant Black Truffle paired with velvety cream.
I also had the opportunity to savor the Homemade Pandan Panettone, one of the Christmas Classic items from Shangri La Singapore festive goodies . There is also a Homemade Italian Panettone version for this 750g Italian sweet bread.
Head to https://www.shangri-la-sgdining.com/…/web/order-now.aspx to order.
22 Orange Grove Road Singapore 258350