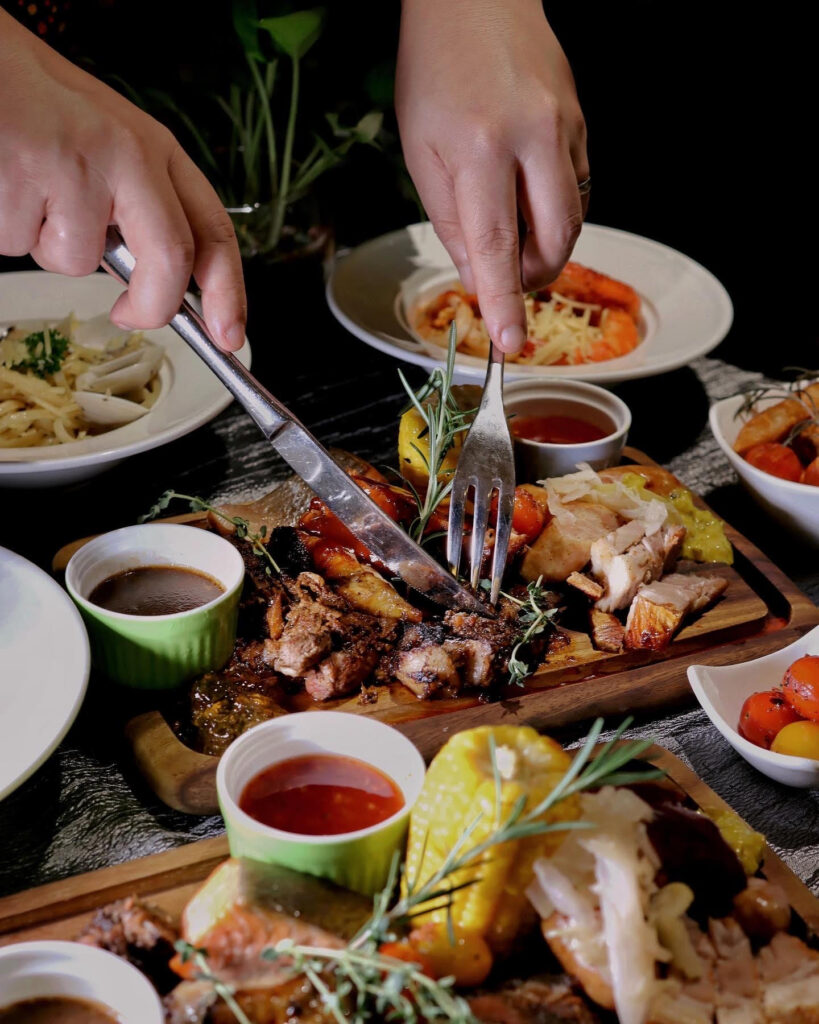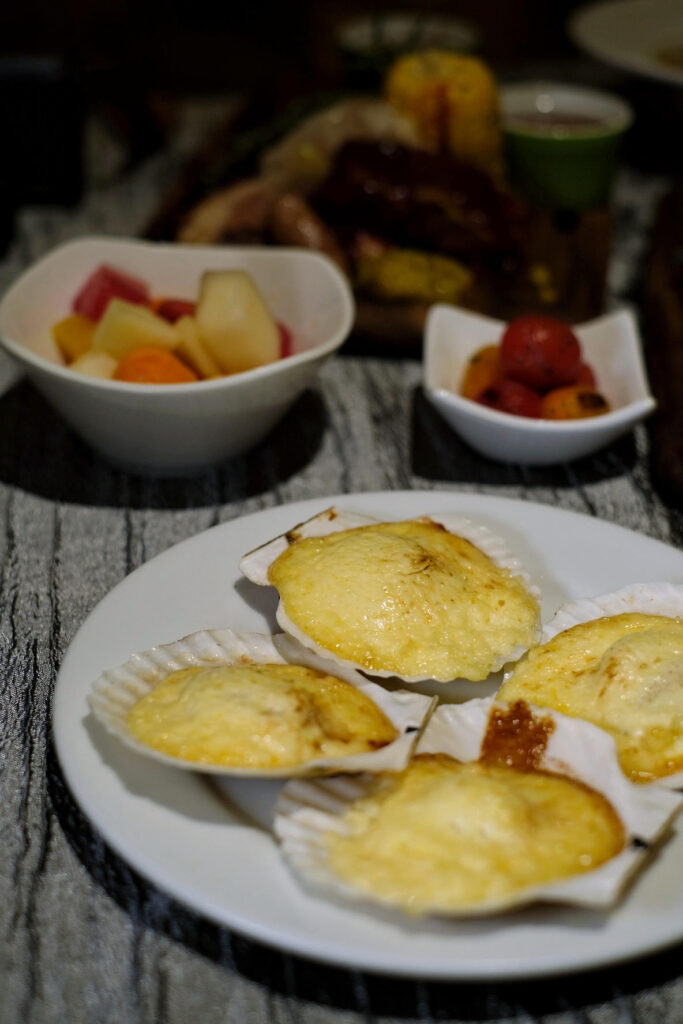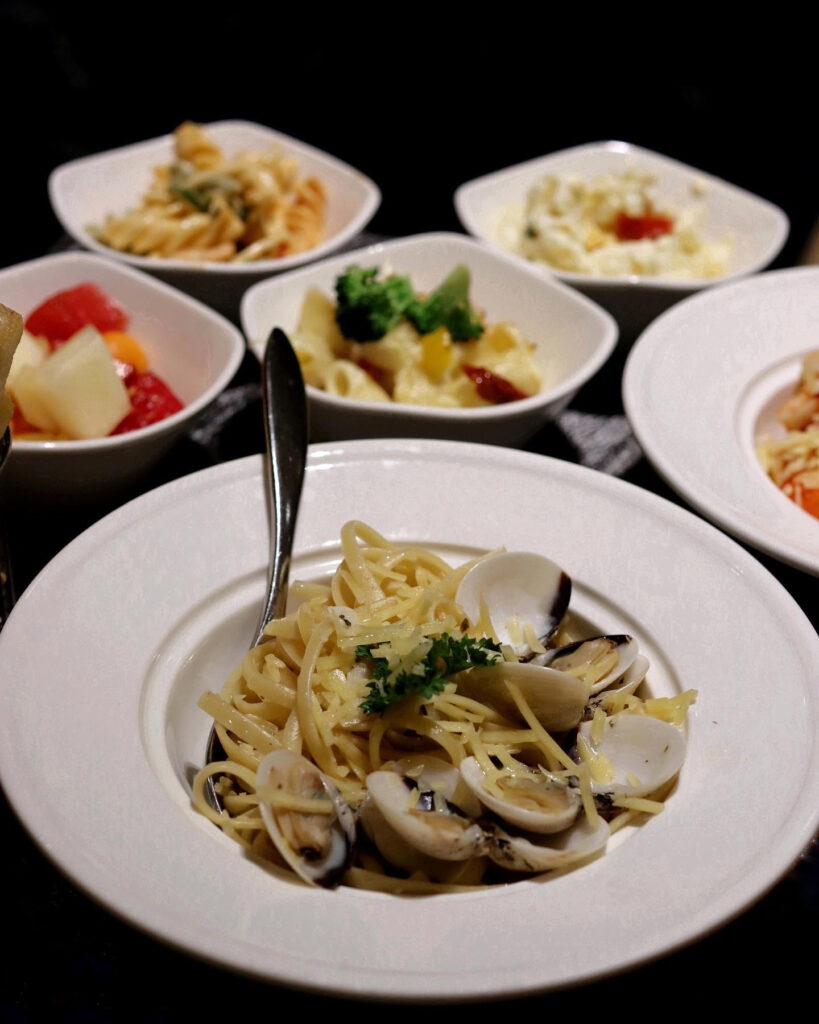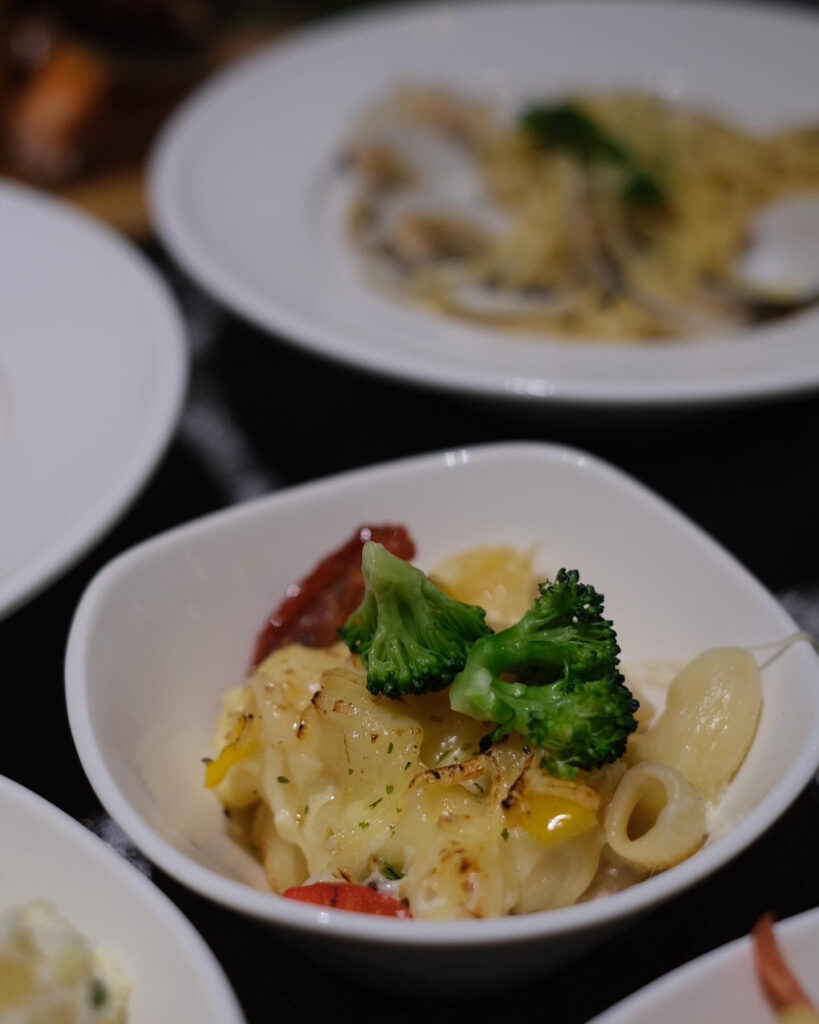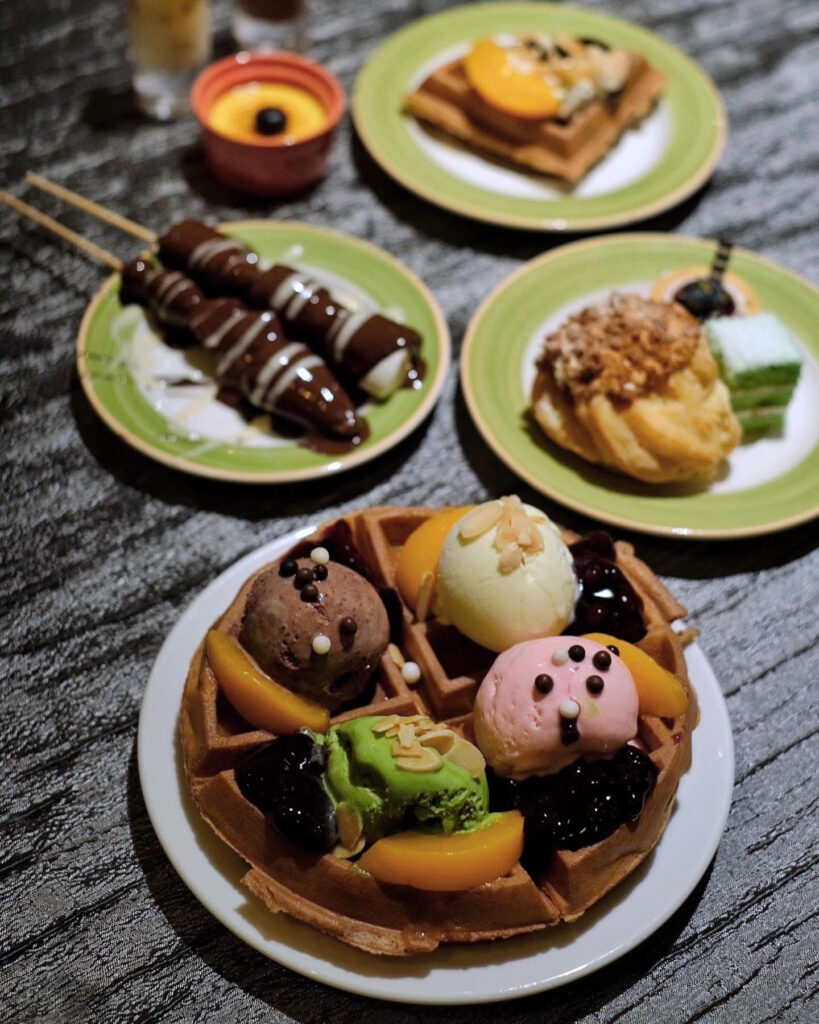 Meat Galore at Cafe 2000 of M Hotel Singapore with their Meatlicious Carnivores Weekend Buffet. There is a complimentary starter of Baked Cheesy Sea Scallop. Then you have a variety of options to choose from such as Italian Pasta, Pizza of the Day, Salad Bar as well as Sides & Starch. The Baked Macaroni & Cheese and Linguine Pasta alle Vongole stands out for me.
The meat from the Grill/Oven category is undoubtedly the highlight. Unlimited servings of Grass-Fed Roast Prime Rib of Beef, Australian Black Angus Sirloin, Cajun Spiced & Garlic Lamb Leg, Crackling Pork Belly, Roast Black Pepper Chicken, BBQ Citrus Flavored Baby Back Ribs, Gourmet Swiss Cheese Pork Sausage, Jumbo English Spiced Pork Sausage and Norwegian Salmon Fillet are served on a wooden platter with Beef Gravy, Curry Wurst, Mint Jelly, Mustard and Thai Pineapple Dip.
Desserts are definitely a must with their cakes and pastries under the Sweet Temptation category, Chocolate Fountain items and Buttermilk Waffle with your choice of sauce and ice cream. My favorites are the Signature Bourbon Vanilla Creme Brulee and the Ondeh Ondeh Cake.
81 Anson Road Singapore 079908
 Operating Hours:  Friday to Sunday: 6.00pm to 10.00pm
Cost: $50.00 for Adult (Usual Price: $72.00), $25.00 for Child (Usual Price: $36.00)