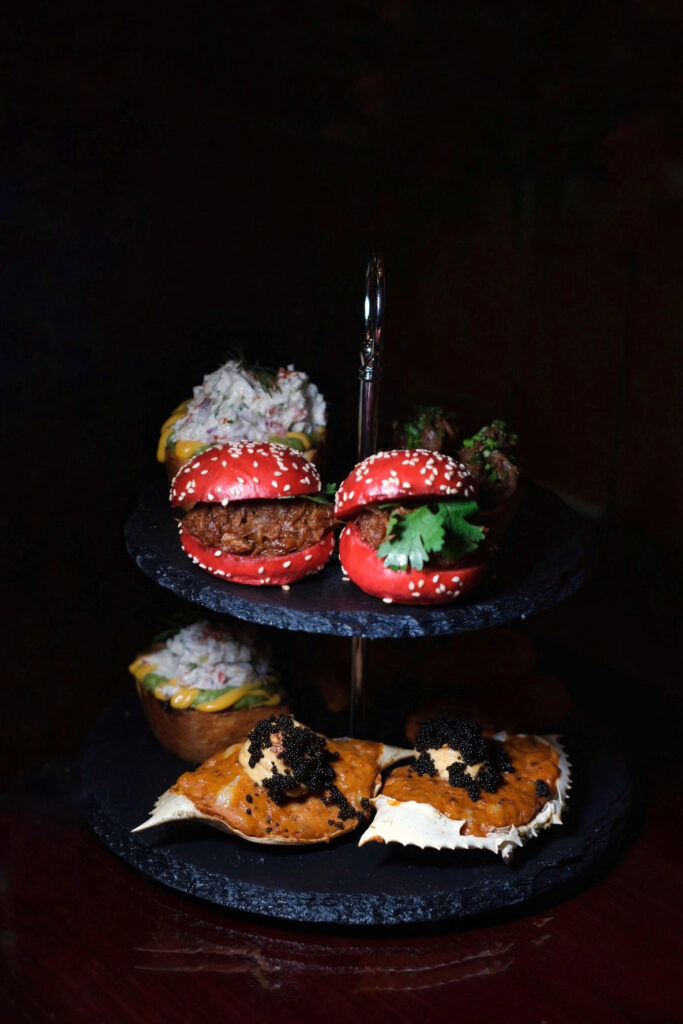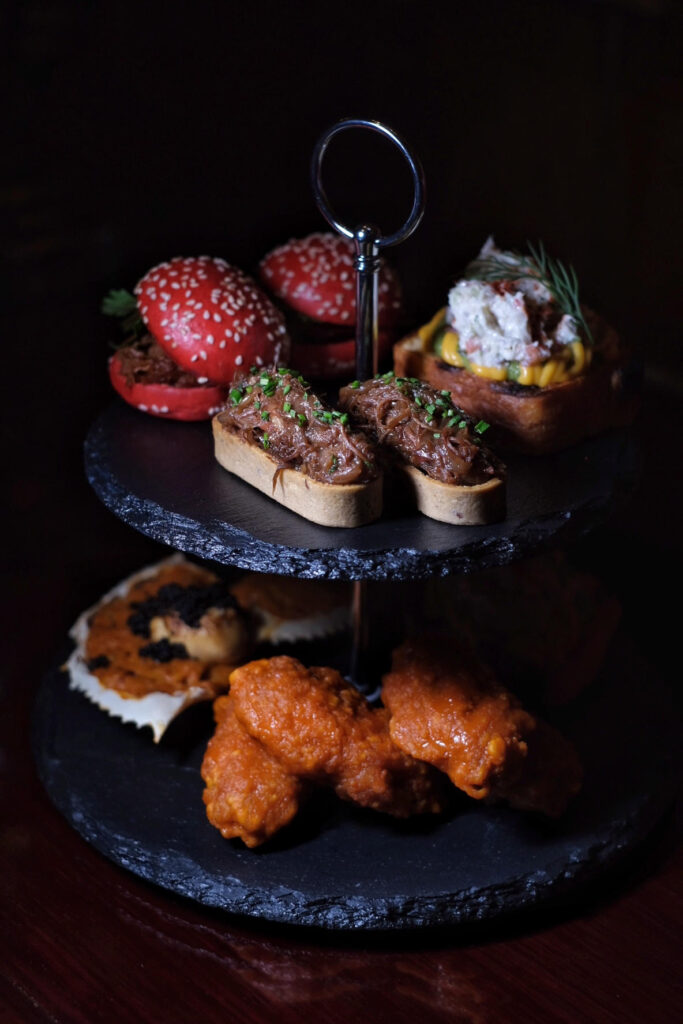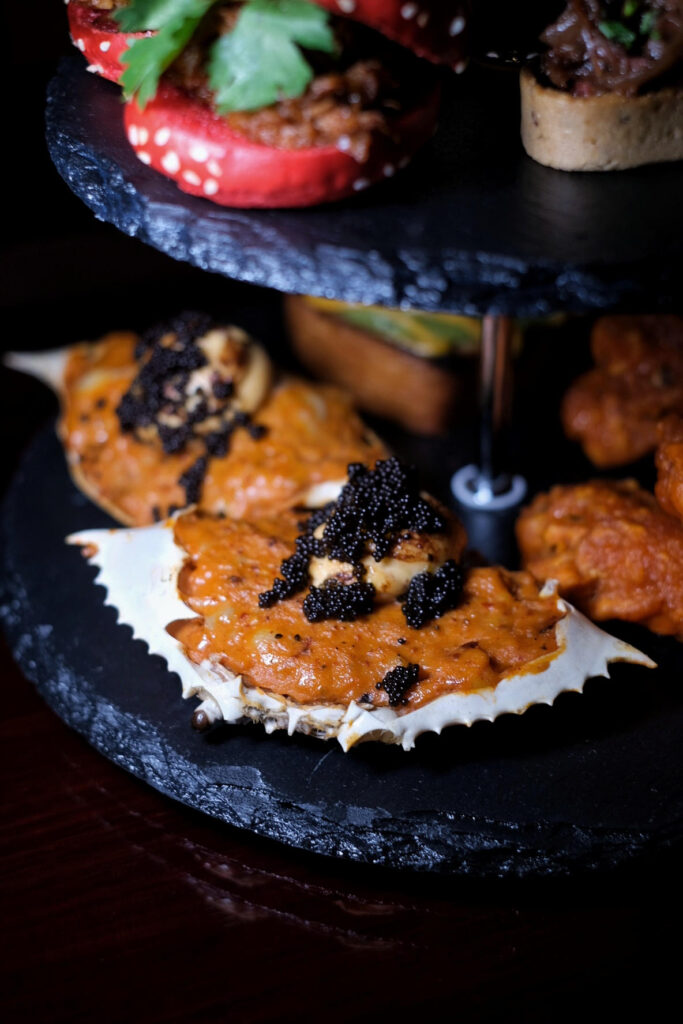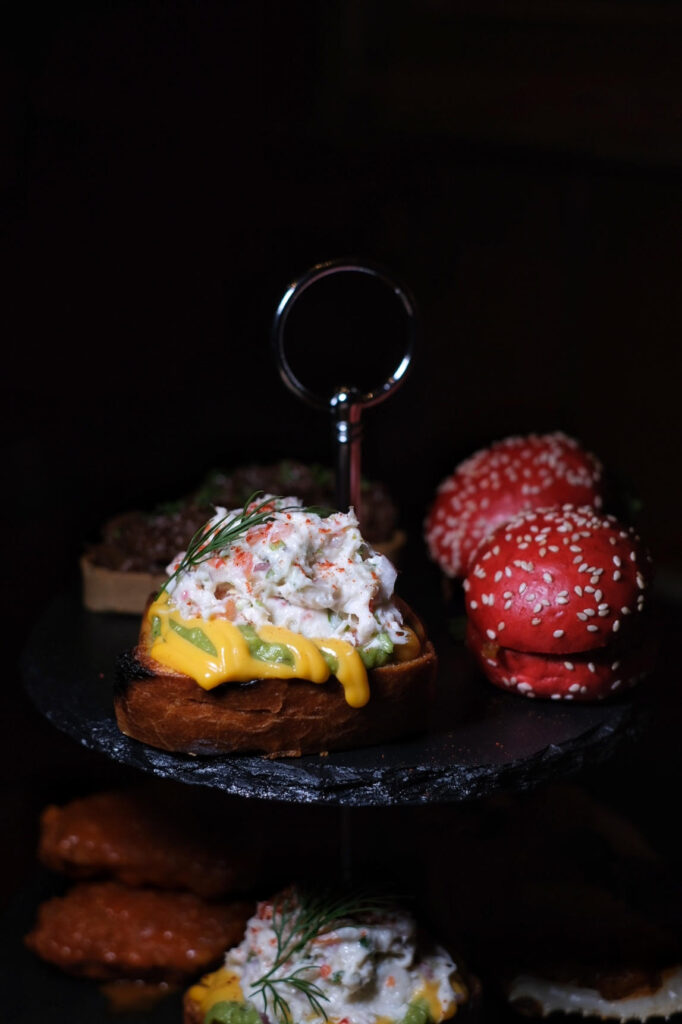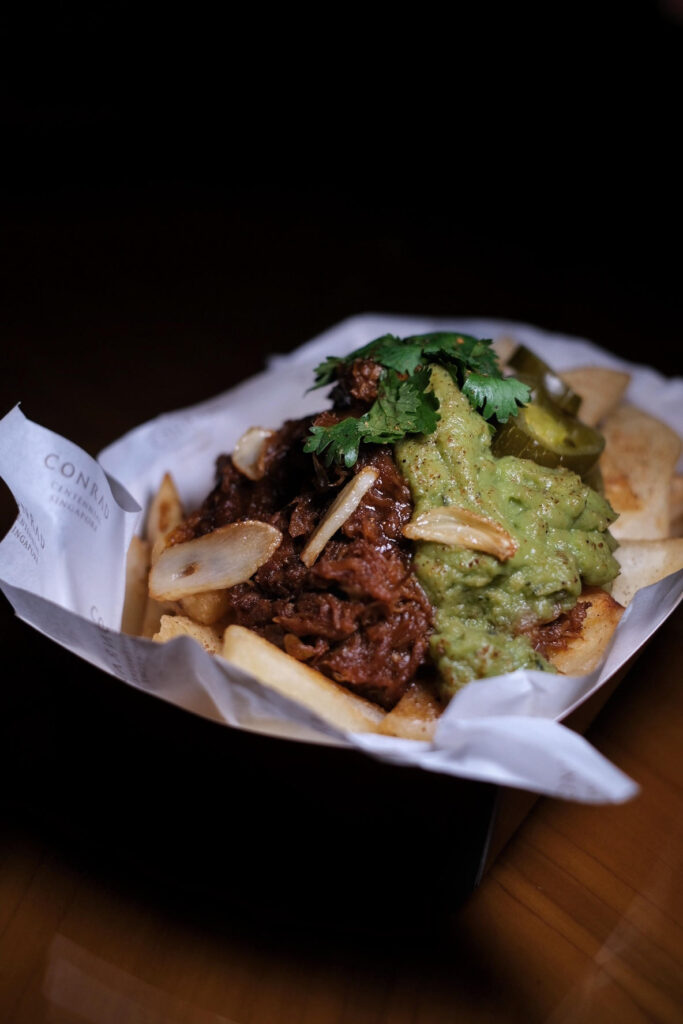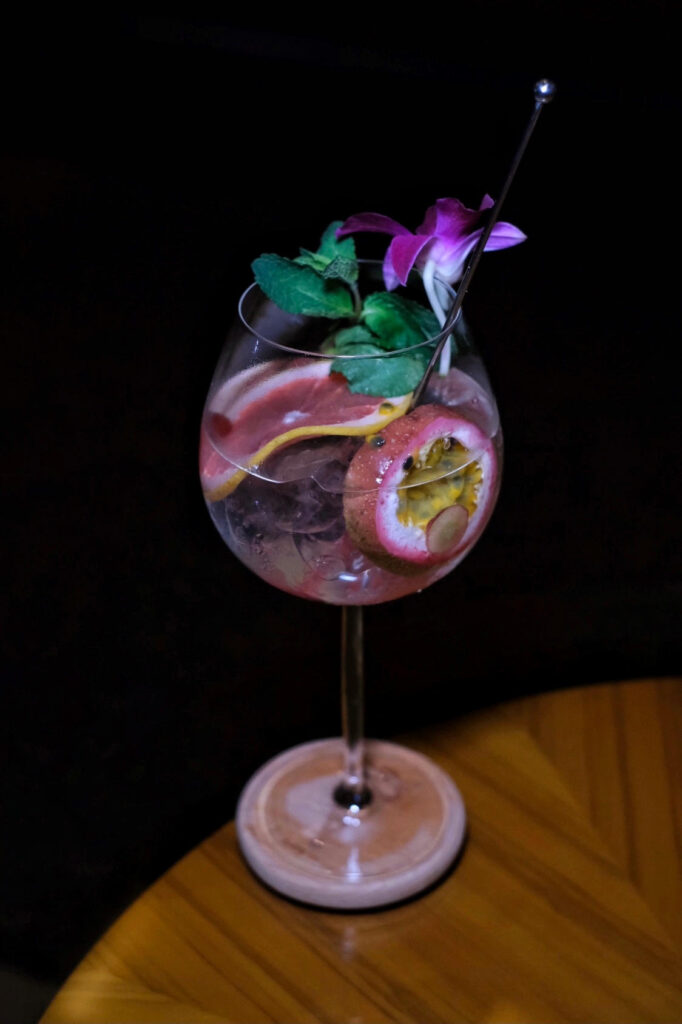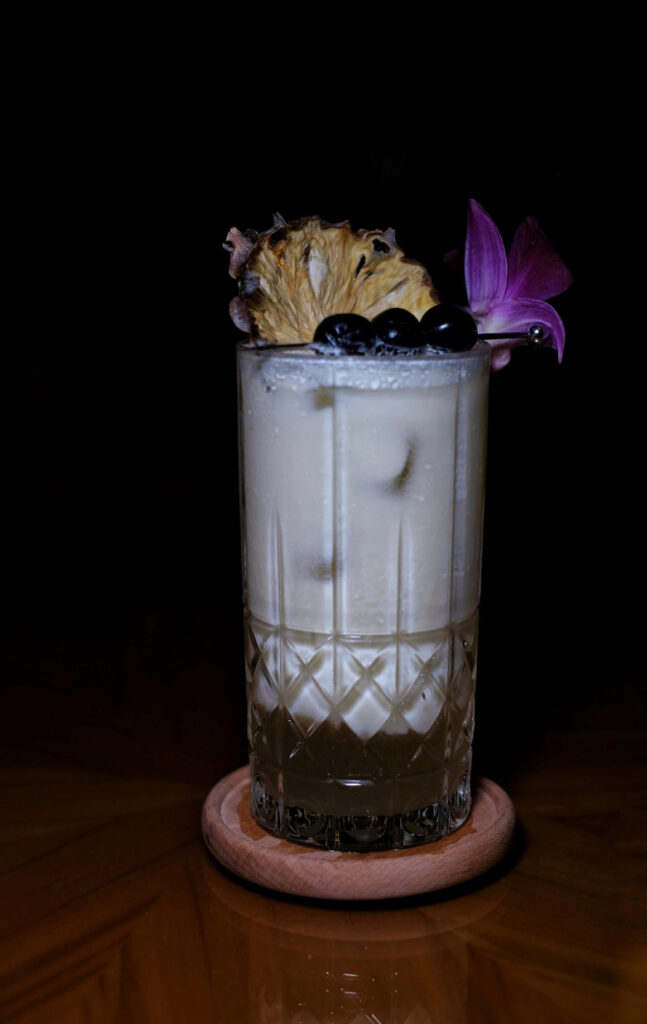 Look forward to the weekend with the specially curated Beyond Afternoon Tea at The Terrace in Conrad Centennial Singapore.
This tiered selection of snacks features a line-up of crusty toast topped with Crab and Avocado, Signature Hot Garlic Chicken Wings, Homemade Mala Otah Stuffed in Crab Shell and Pulled Pork and Slowed Braised Onion Garlic Cream Cheese Sliders. Pair it with The Terrace's Gin and Tonics or the 1 for 1 Bubbles & Wines.
Conrad Centennial Singapore has also launched their own series of Tallow fries. Thick cut and fried in beef tallow, the end result is potato perfection, crisp on the outside with a light fluffy interior. The options include 
?Classic Salted
?Tallow Fries with Okonomiyaki Inspired Toppings (Nitsune Sauce, Japanese Mayonnaise, Bonito Flakes, Togarashi and Furikake)
?Tallow Fries topped with Sour Cream, Caramelized Onions, Smoked Paprika
?Tallow Fries topped with Pulled Pork, Guacamole, Cheese
?Tallow Fries topped with Truffle, Sweet Pickled Beets, Parmesan
 For reservations or enquiries, please call Lobby Lounge at 6432 7483 or email [email protected]
 2 Temasek Boulevard Singapore 038982
 Operating Hours: Daily: 5.00pm to 9.00pm
.