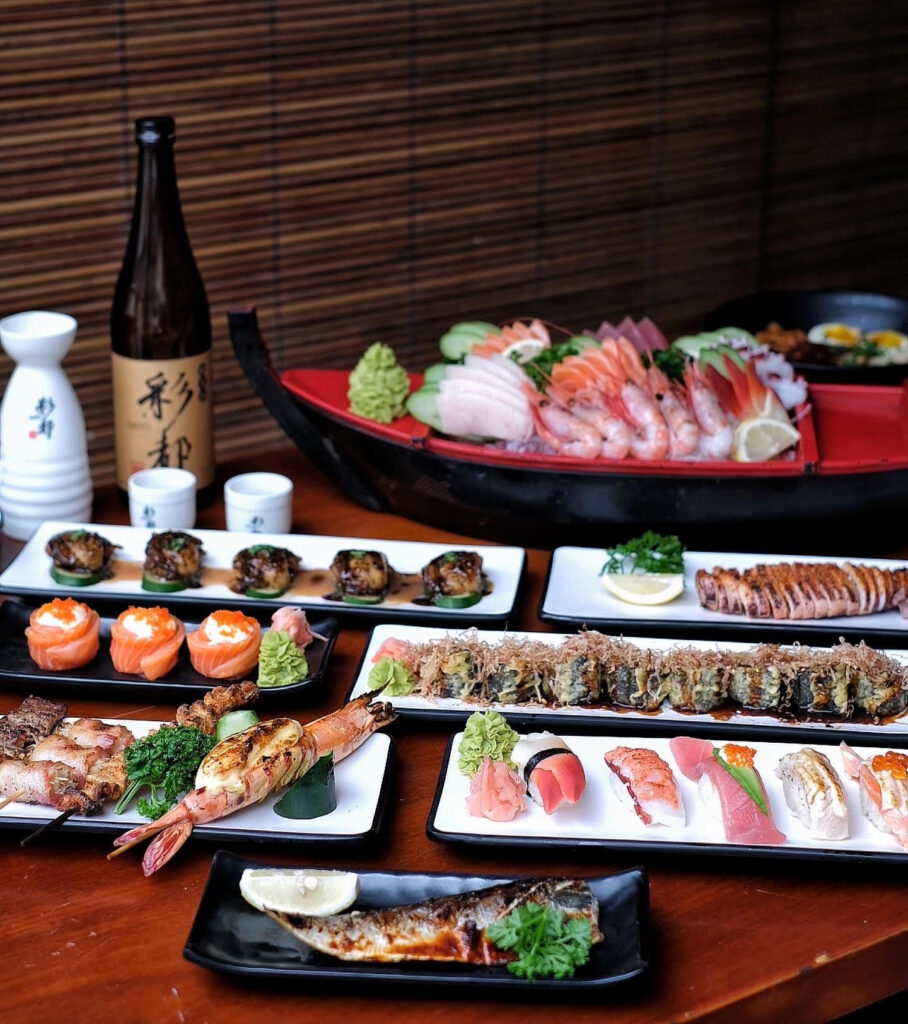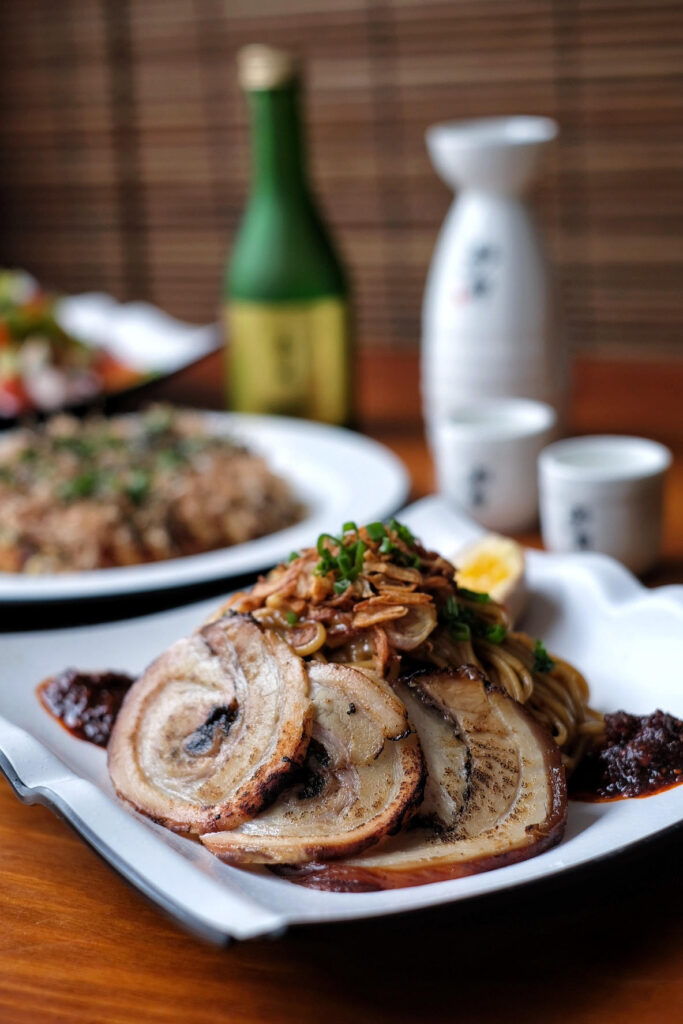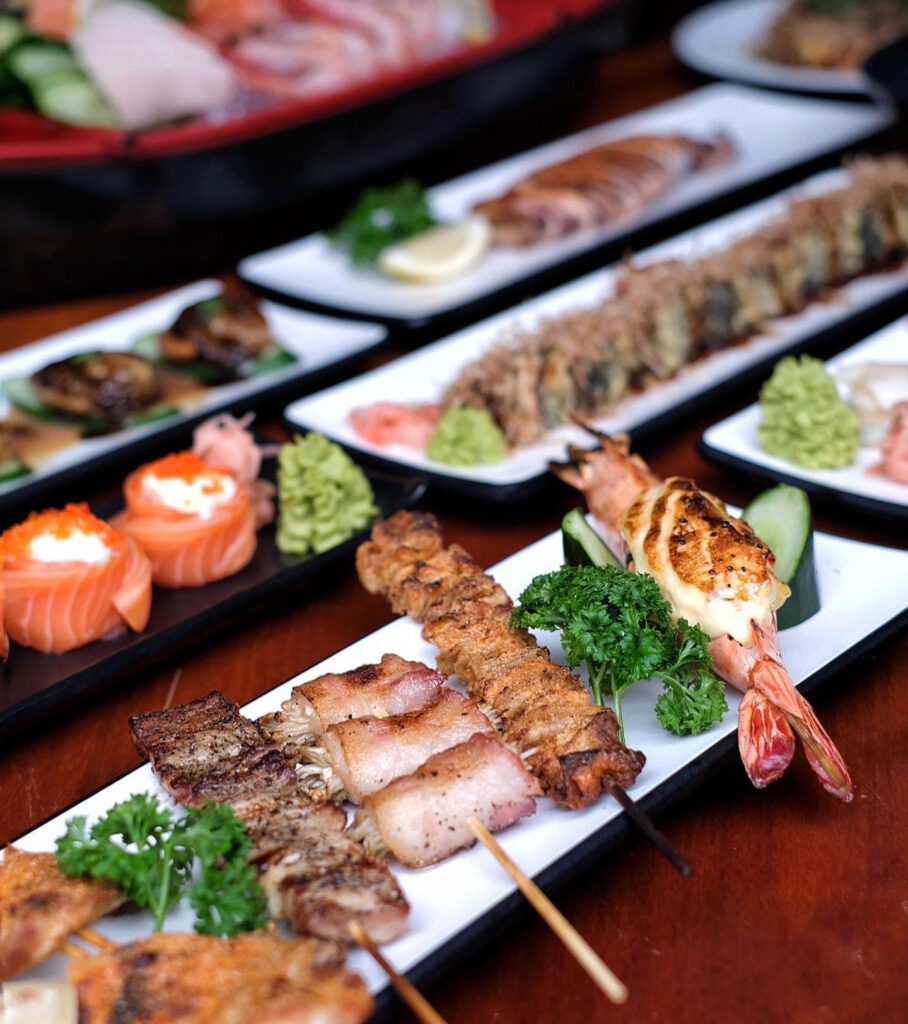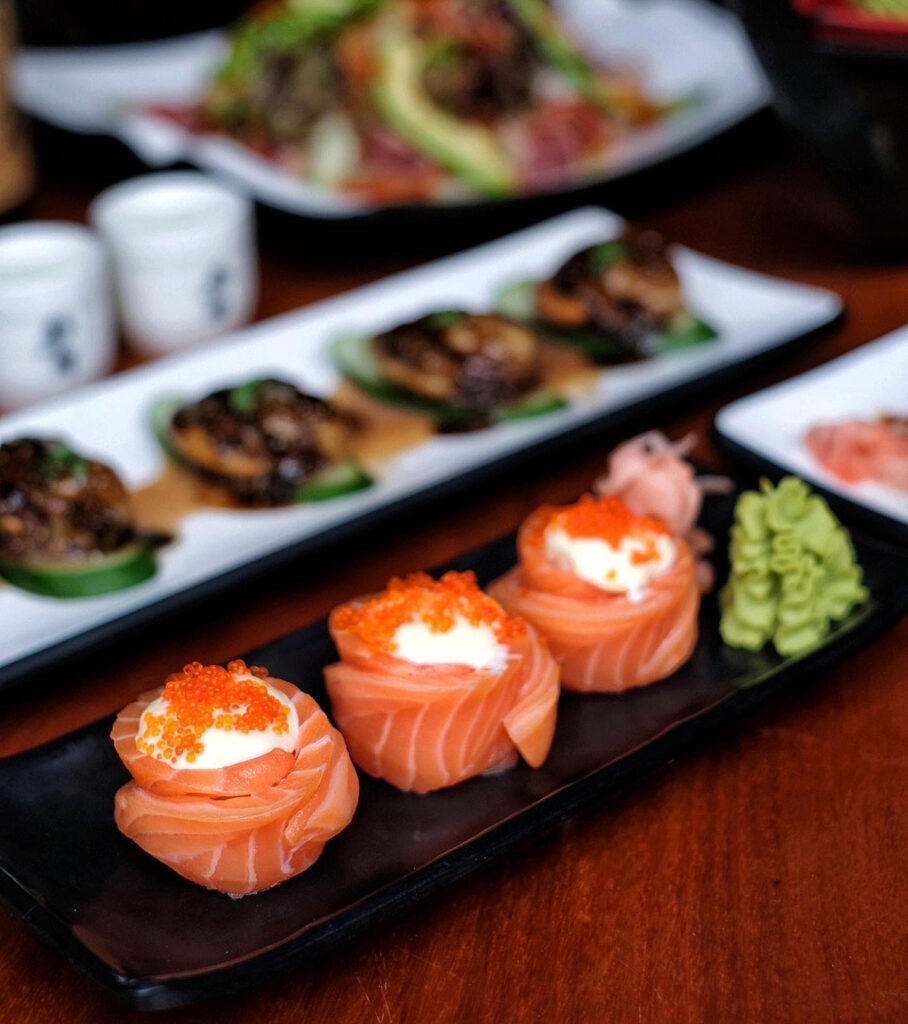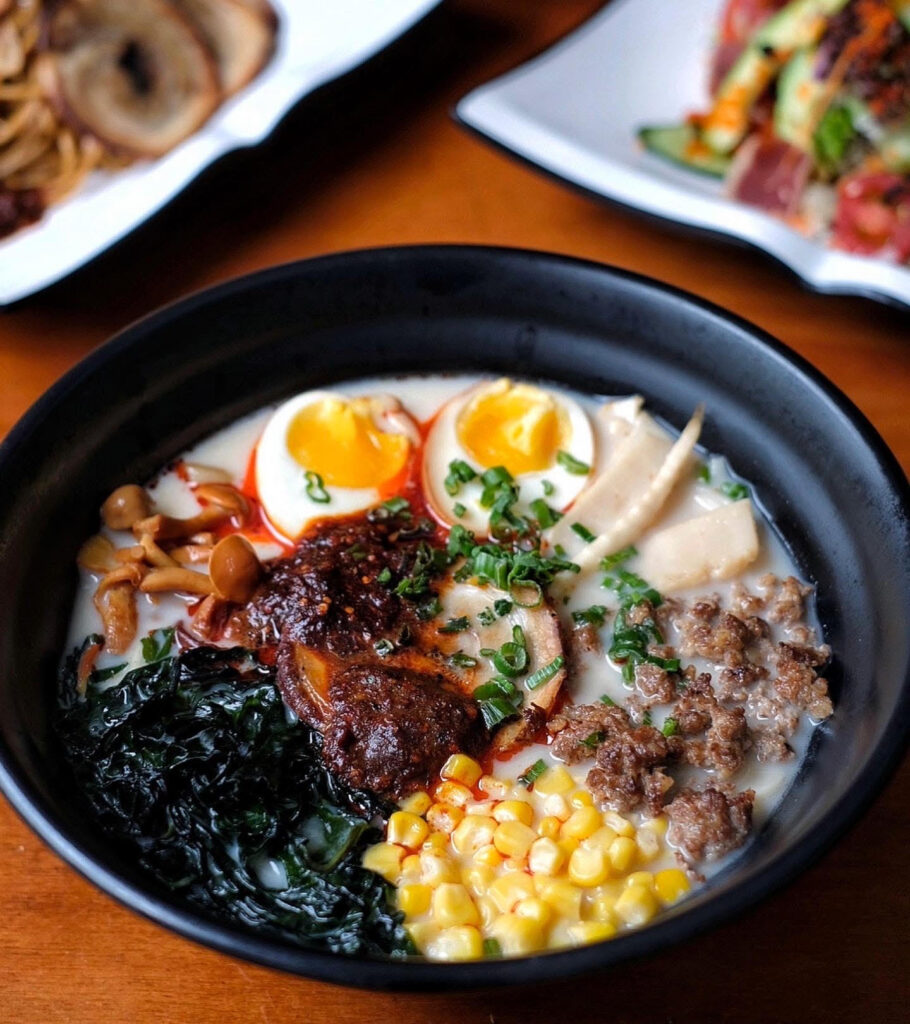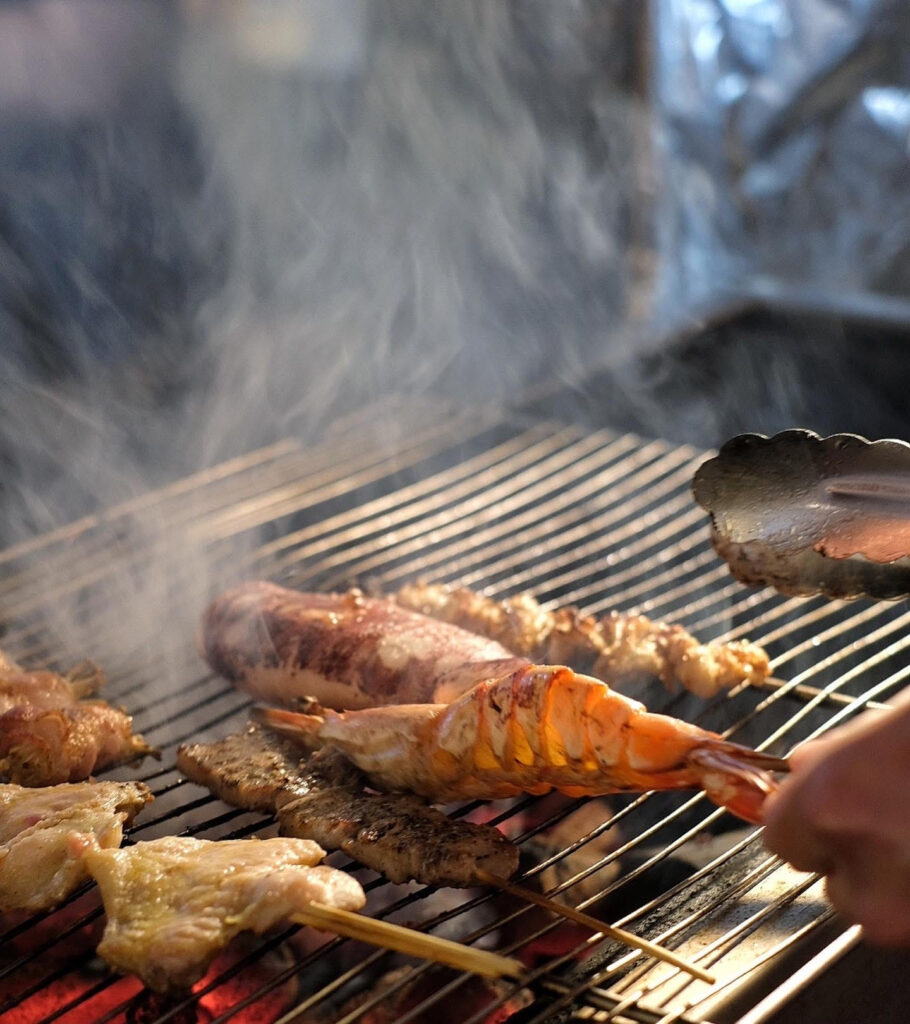 Look forward to a great time of feasting at The Ramen House with Japanese cuisine that has been altered to cater to the local palate. Offering late night supper from 11am to 3am daily, there is an extensive menu selection ranging from fresh Sashimi and Sushi to grilled Kushiyaki and Teppanyaki.
Their Volcano Ramen is one of their top sellers as customers can choose the level of spicyness ranging from level 1 to level 3. The broth is patiently prepared for 30 hours each day by boiling the meat and bones together to achieve a robust flavor.
For Appetisers, we had the Okonomiyaki and Tuna Salad with Signature Sauce. Then it was followed by my favorite Sashimi Set with thick slices of raw fish, their Dry Ramen with chunky pieces of Char Siu, Assorted Sushi , Hana Maki and Mixed Seafood Truffle Maki.
Kushiyaki wise, the Prawn with Roe & Mayonnaise was the highlight and we also savored the Chicken Wing , Pork Belly, Chicken Skin and Bacon with Golden Mushroom. To complement the meal, The Ramen House also serves a wide variety of sake and Japanese beer.
 6 Short Street Singapore 188213
 Operating Hours: Daily: 11.00am to 3.00am