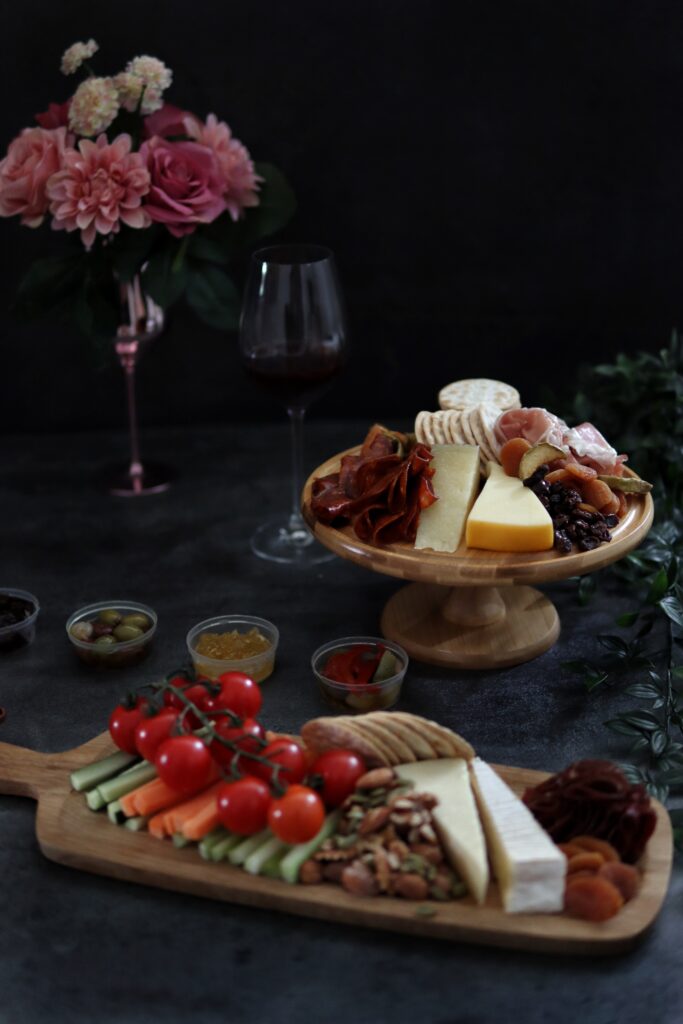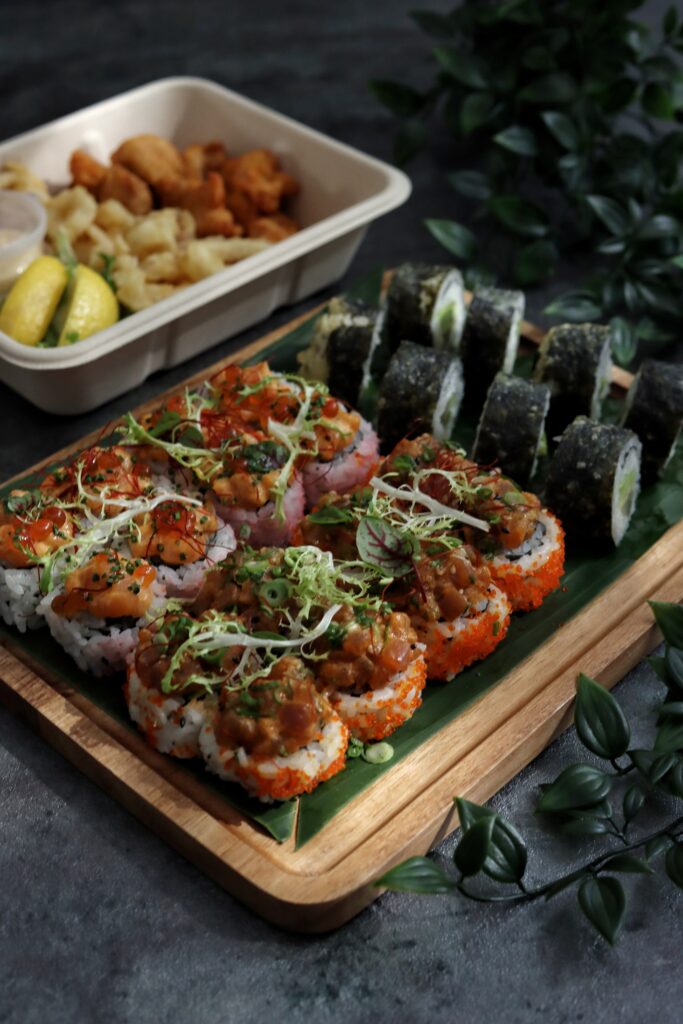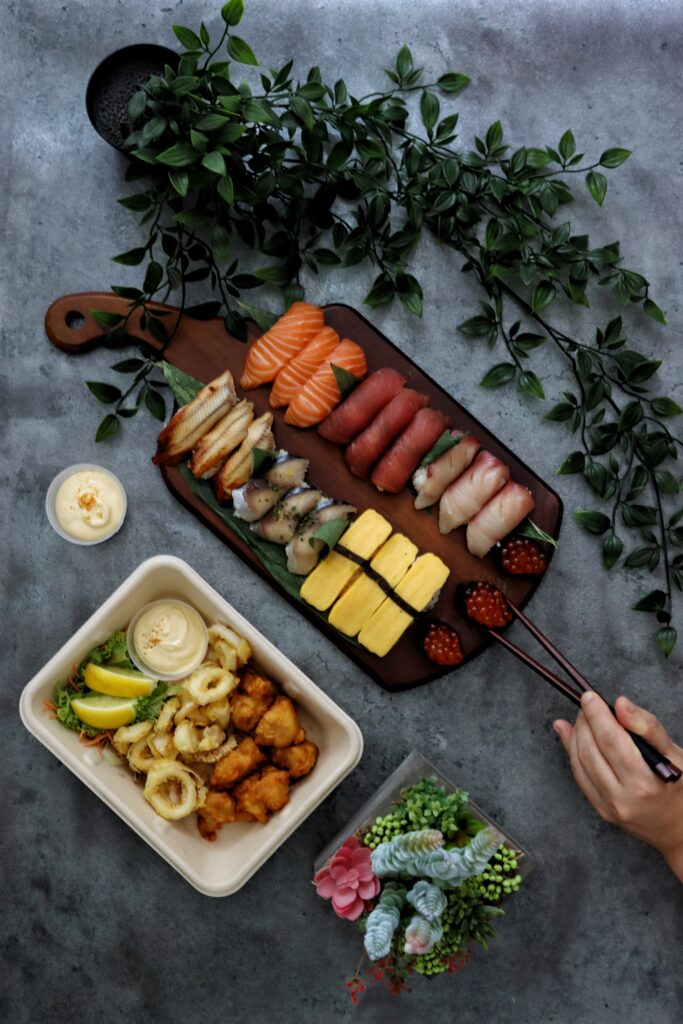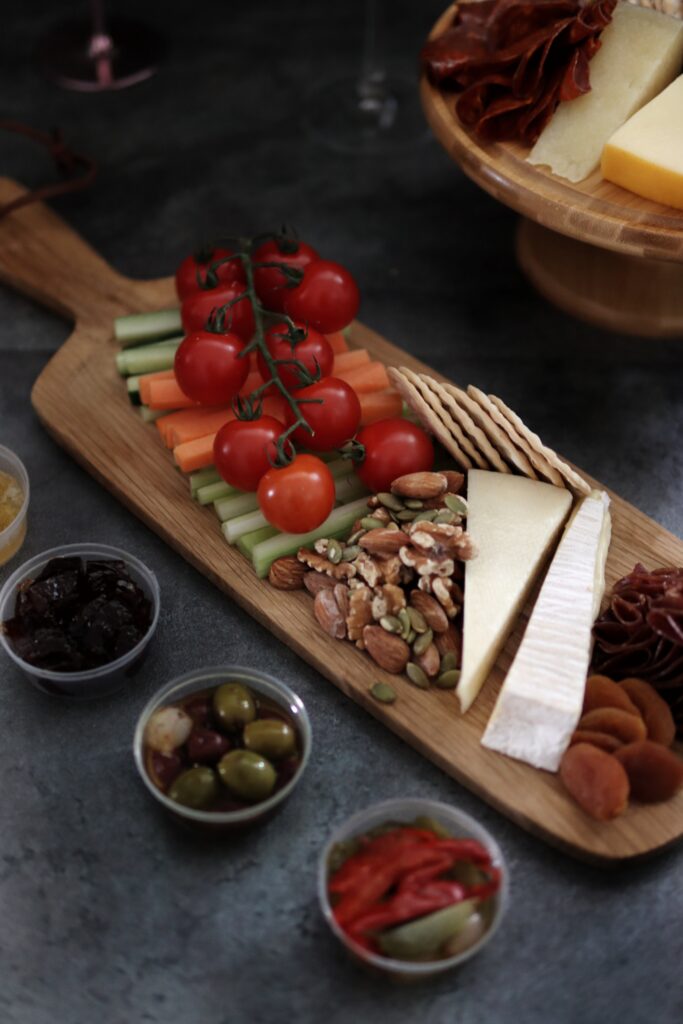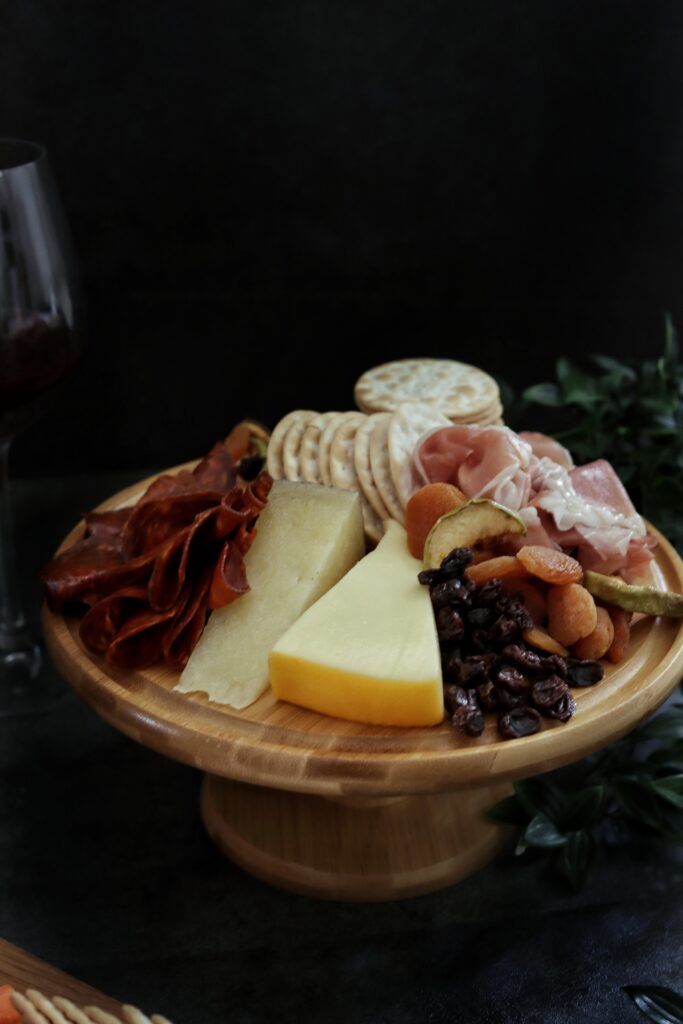 Island Kitchen Collective brings food delivery to another level with their eclectic offering. Combining premium Japanese food by Wabi Sabi and Mediterranean specialties by Mercato Gatto , this is indulgence at its most luxurious.

Prepared with ingredients flown in from around the world, the Mercato Gatto Charcuterie Platter was the piece de resistance of our meal. It consists of prosciutto di parma , beef salami, spicy spanish pork chorizo , assorted cheese of brie , manchego , port salut and pecorino, premium honeycomb & fig paste, assortment of dried fruits , apricot, apple and raisins, assortment of vegetables, olives, vine-ripened tomatoes, cornichons and pickles as well as an assortment of crackers and roasted nuts.

Then we had the Wabi Sabi 21-piece Sushi Platter which is made up of salmon, tuna, yellowtail , mackarel , salmon roe, sweet egg and freshwater eel and the Wabi Sabi Triple Makimono Platter consisting of green monster roll, tiger roll and double trouble salmon roll. To top it off, both are served with fried calamari & chicken karaage bites. With Christmas around 2 months away, the platters and combos by Island Kitchen Collective will be great for mini parties at home.
Head to https://islandkitchencollective.sg to order. Island Kitchen Collective is also currently running a $1.00 sushi promo with a minimum spend of $50.00.