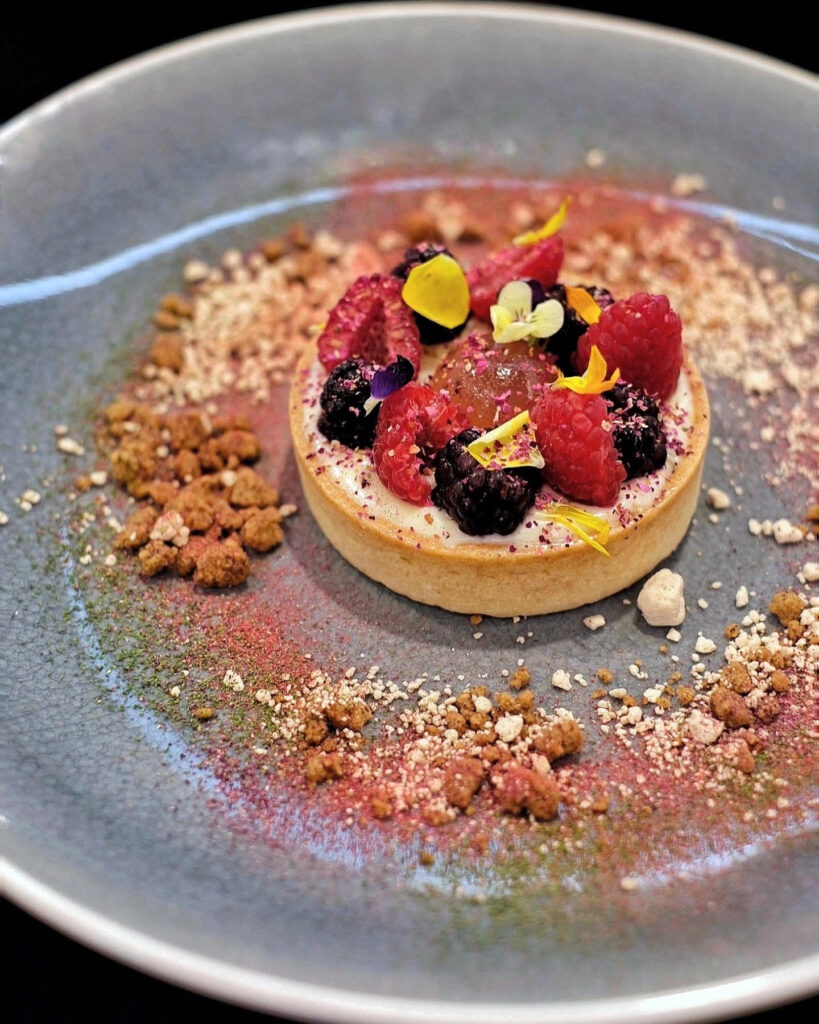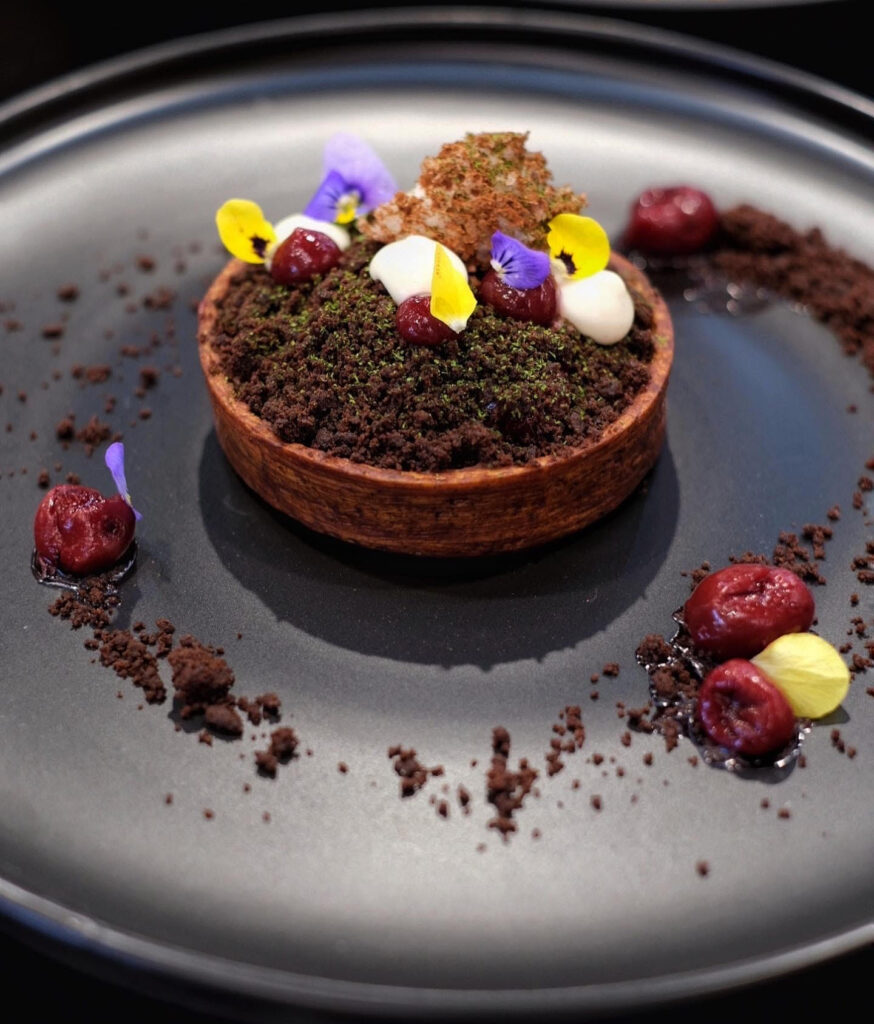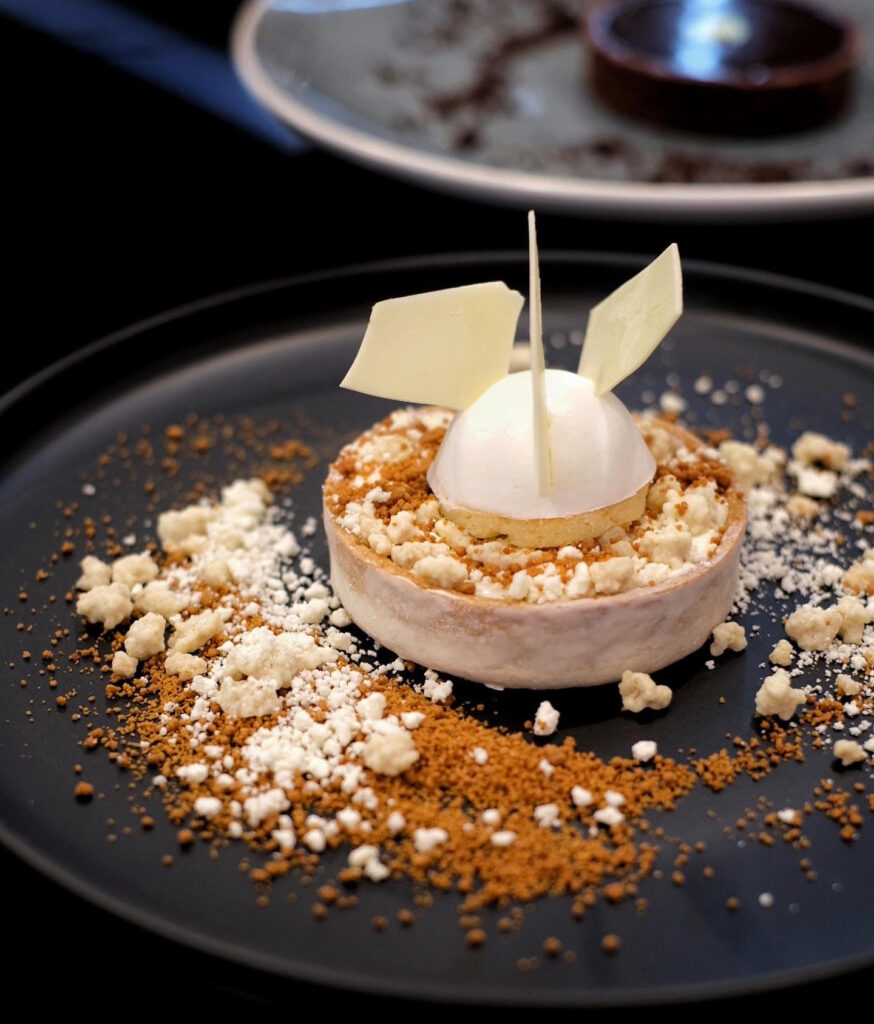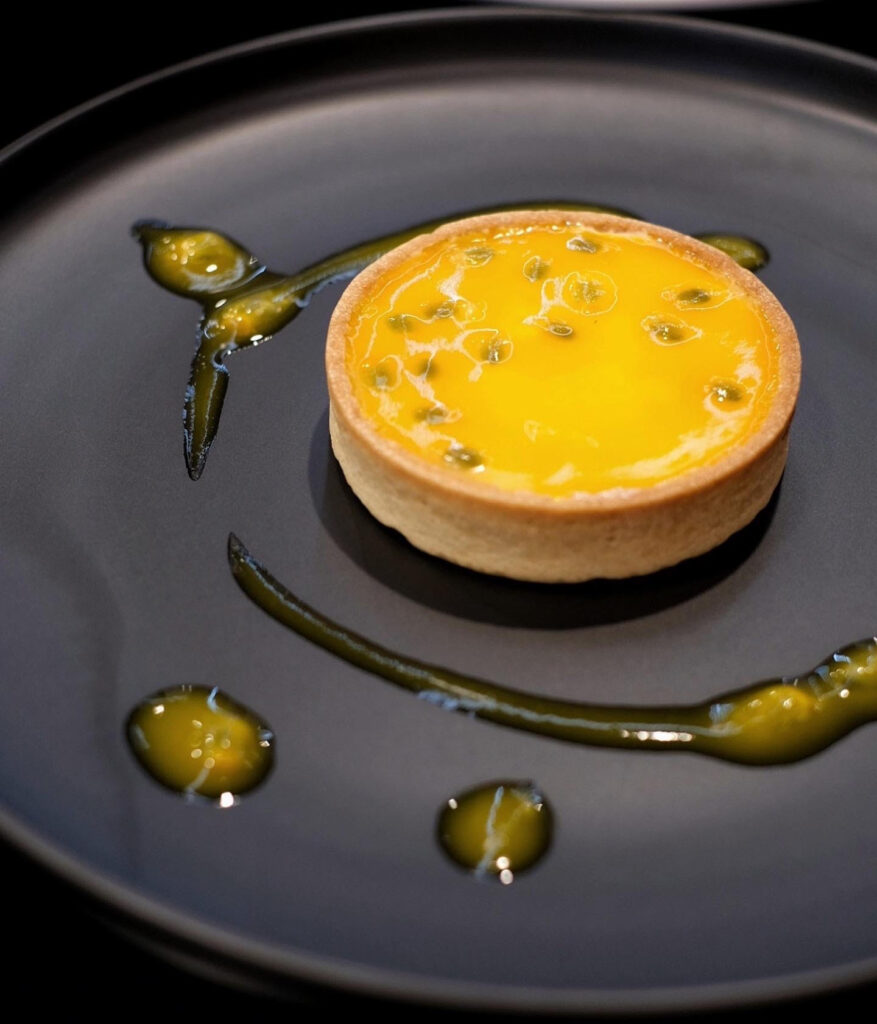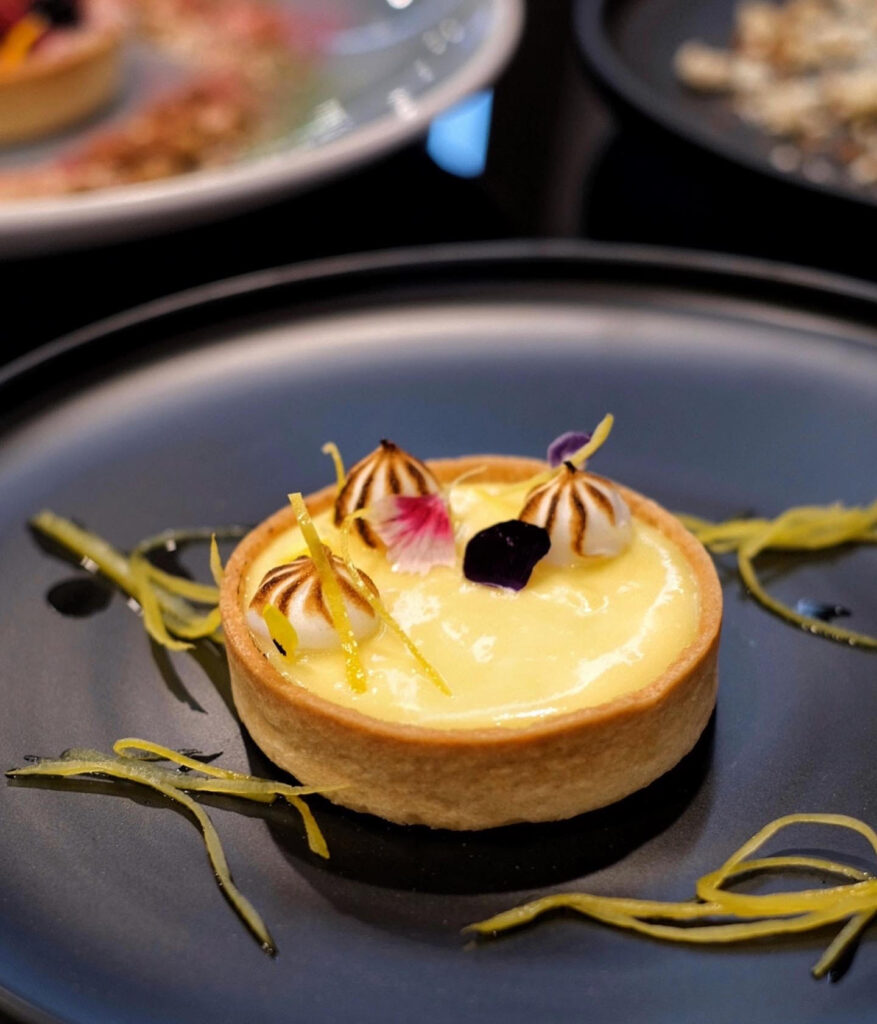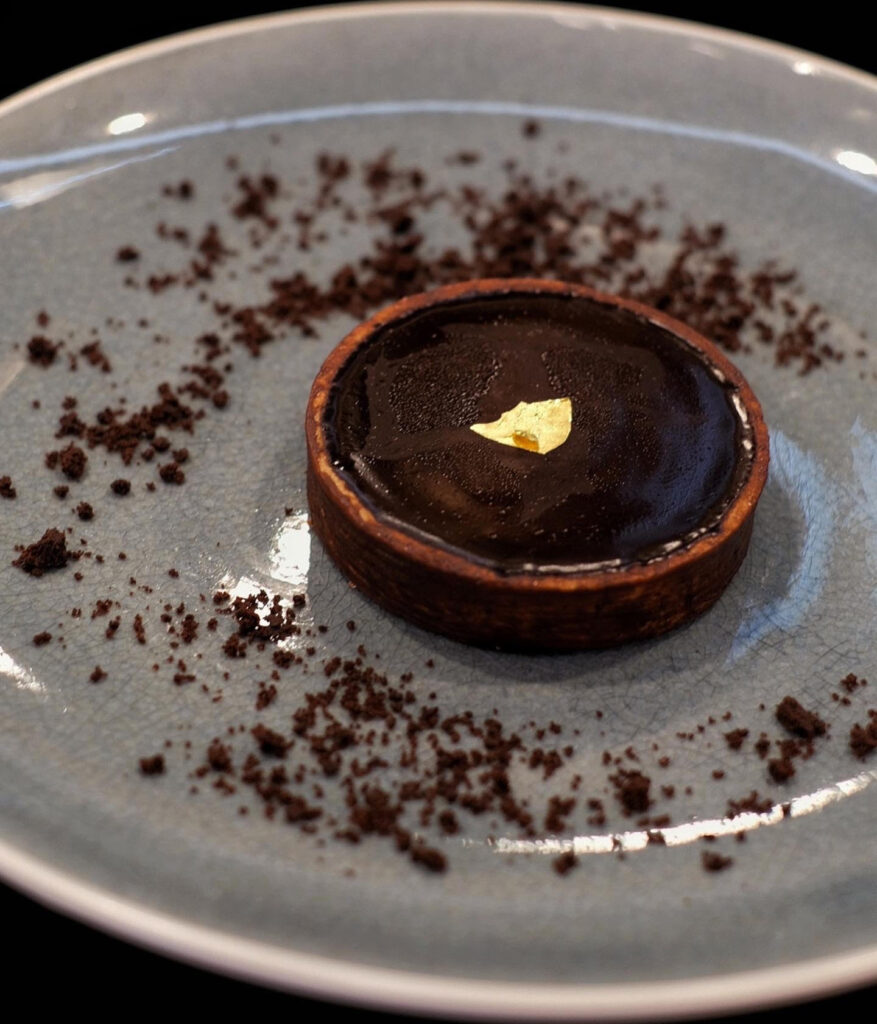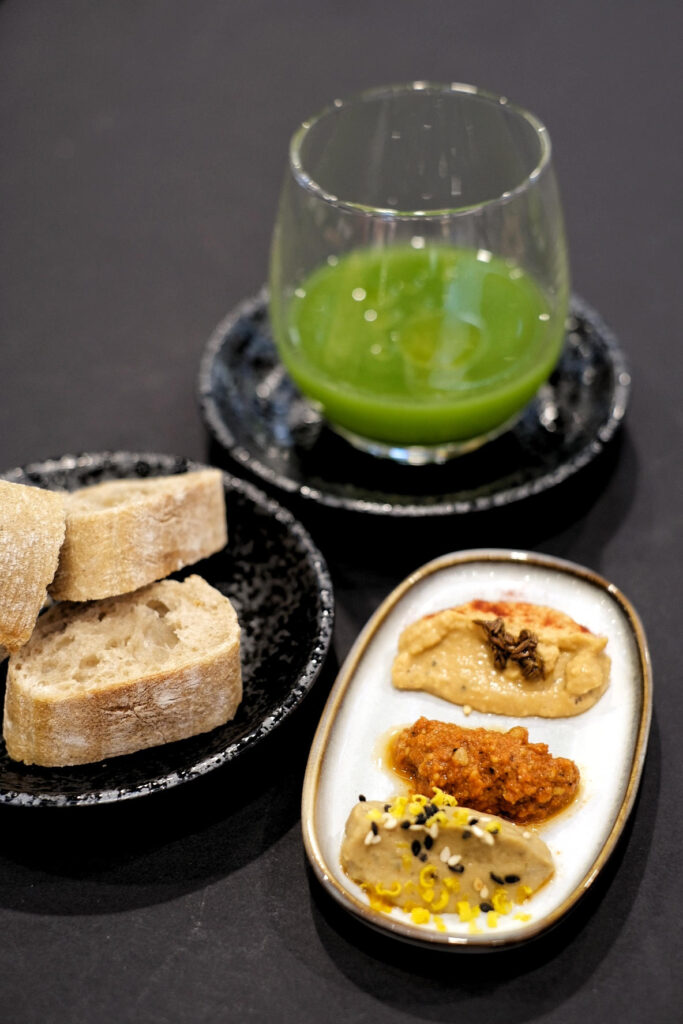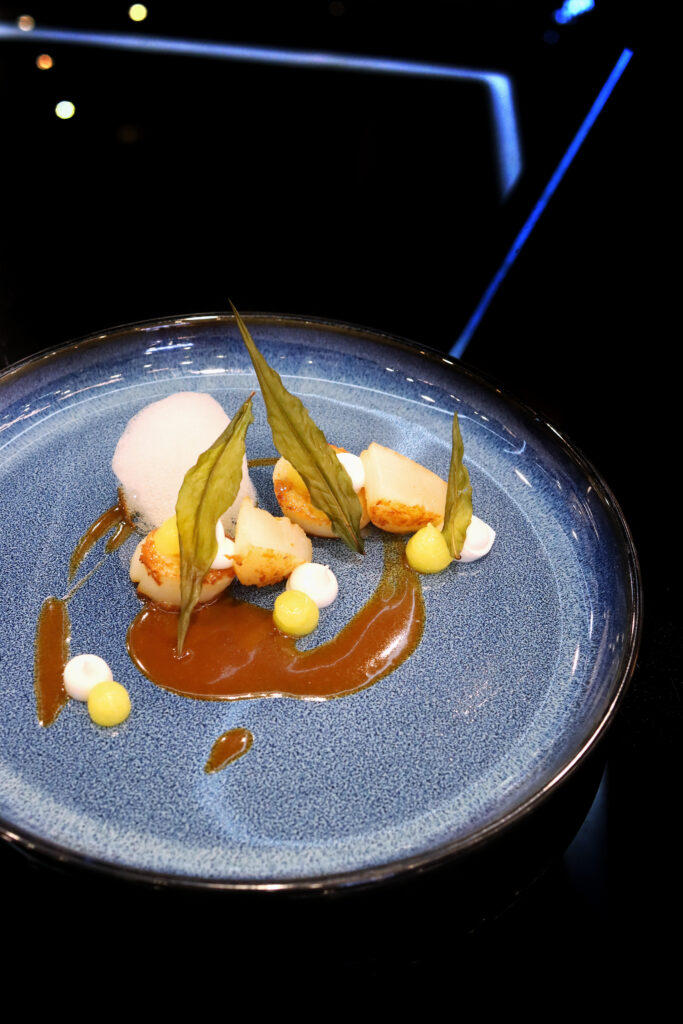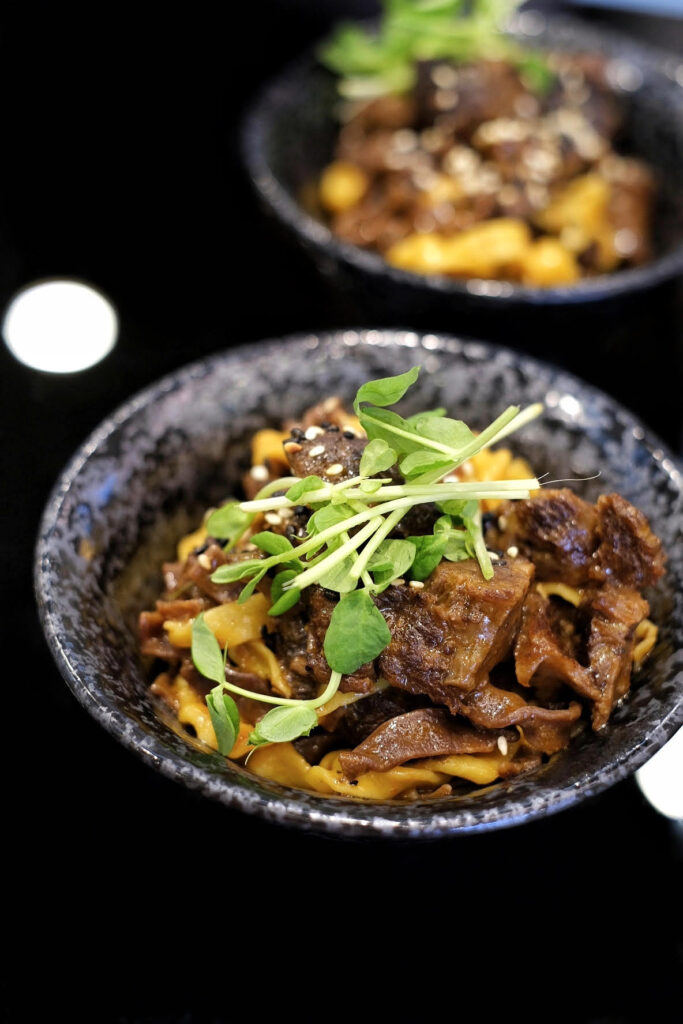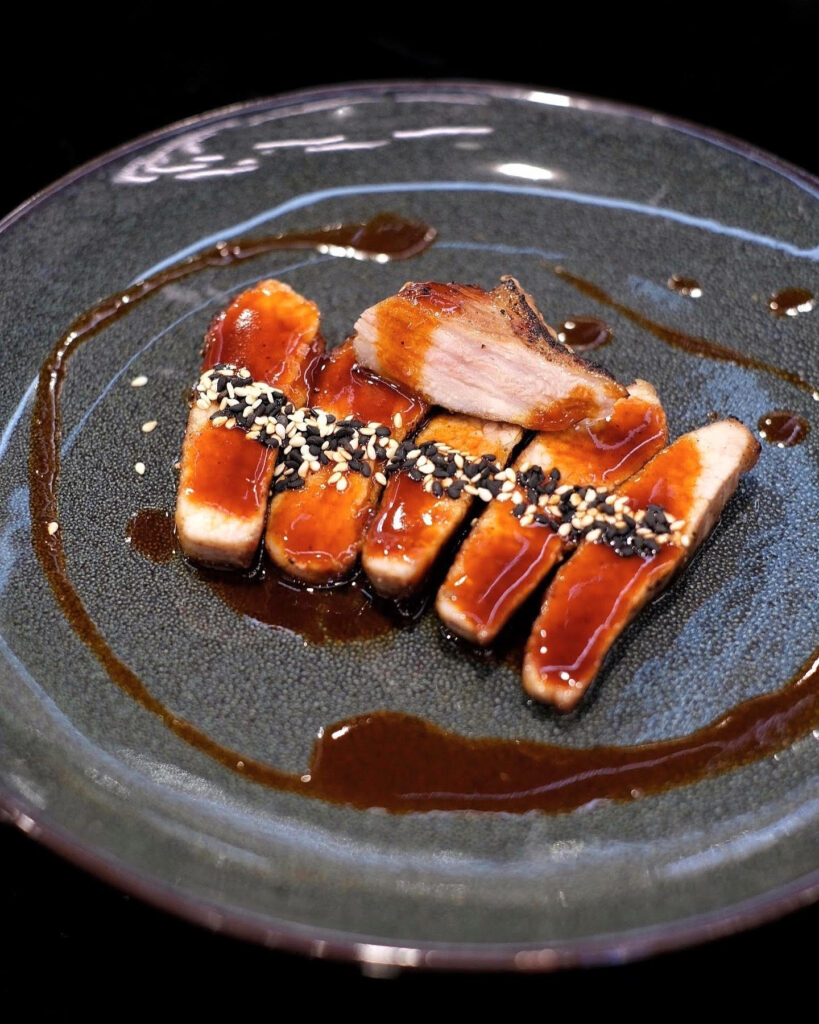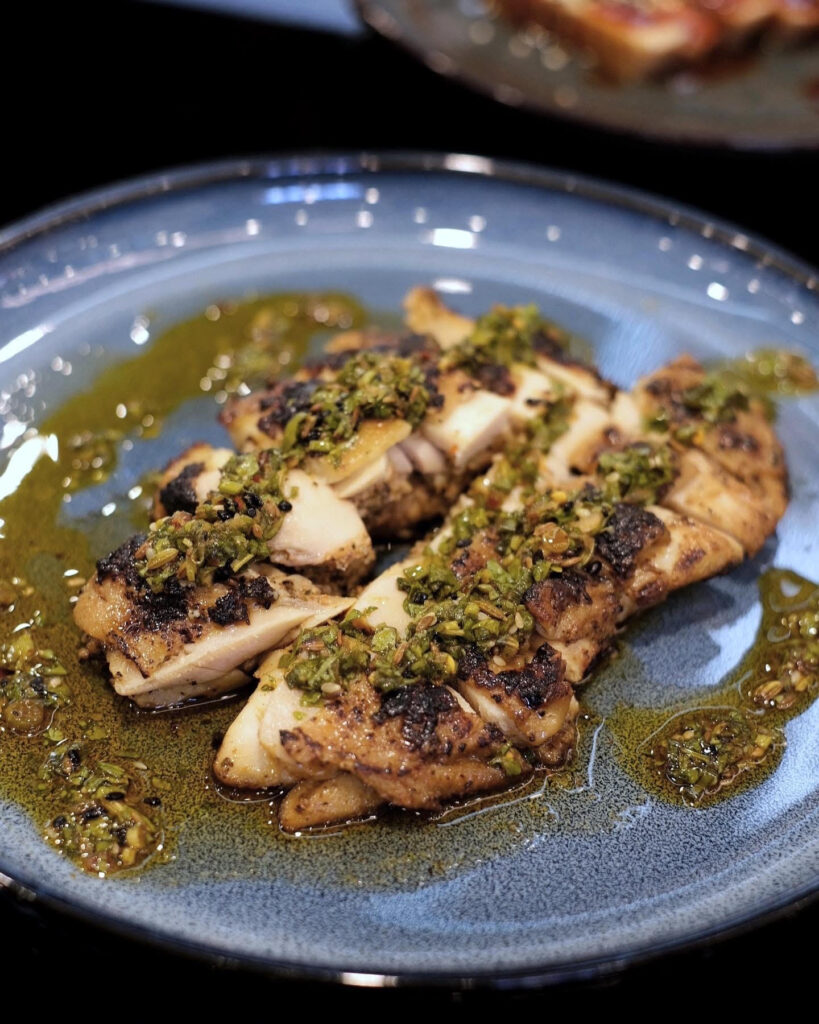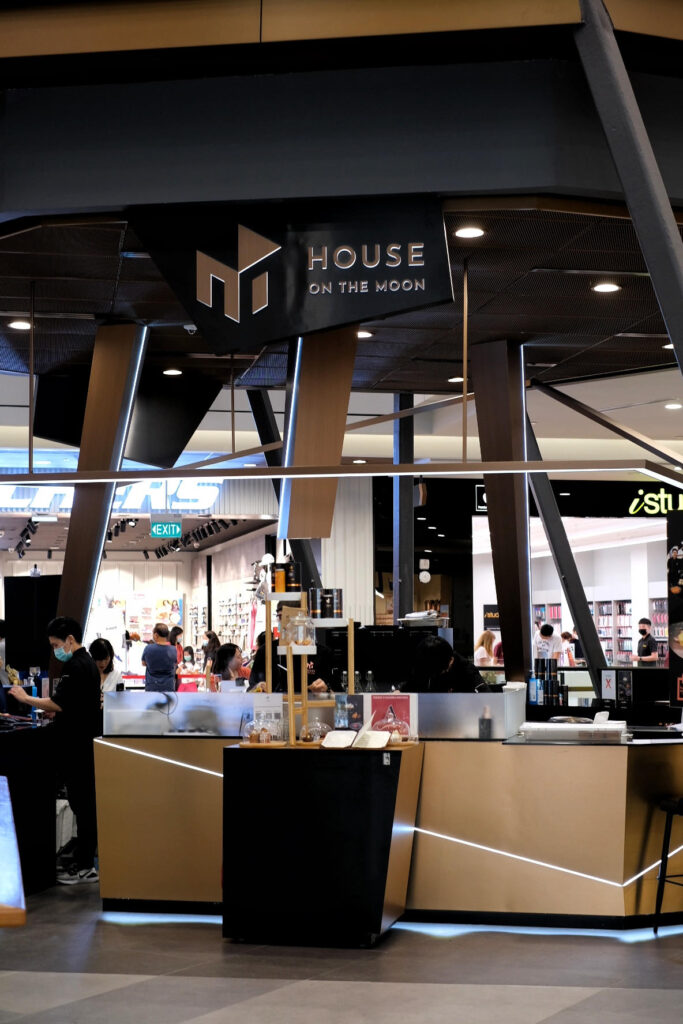 House On The Moon at Great World has launched their Tart series. The first of which is Garden By The Bay, a homage to Singapore iconic Gardens By The Bay which infuse together the taste and aroma of berry and floral freshness in the garden. Each bite is a release of the different layer of flavors that seeks to luxuriate your tastebuds and leave you with an unforgettable gastronomical experience.
Shown here are the Black Forest Tart, Mango & Passion Tart, Lemon Tart, Chocolate Tart and the Moon Walk Tart, a mini version of their signature dessert Moon Walk. The Mango & Passion Tart stands out for having a zesty and refreshing flavor while the Black Forest Tart will appeal to you visually with its delicate toppings.
They have also introduced new savory items. The starter is the eye catching Fruity Gazpacho, a cold Spanish soup made of raw, blended vegetables and Bread paired with their housemade dips,  Eggplant with Salted Egg , Roasted Paprika with Walnut and Cumin as well as Chickpea Hummus.
Next up is the Scallops with Yuzu Foam, Pineapple and Coconut. Meat lovers will relish their Iberico Secreto with Homemade Sauce and Sous Vide Chicken with Parsley and Coriander Sauce. Both of which will blow you away with the tenderness of the meat and the complexity of their flavors.
The Egg & Cocao Pasta with Beef Cheek is a masterpiece. Shown here is a sampling portion, the Cocoa noodles deserves all the plaudits and you will marvel at the creativity of their head chef Huseyin Turan who is the protégée of Michelin-starred chef Juan Amardor.
 1 Kim Seng Promenade Great World #01-K101 #02-K103 Singapore 237994
 Operating Hours: Daily: 11.00am to 9.00pm