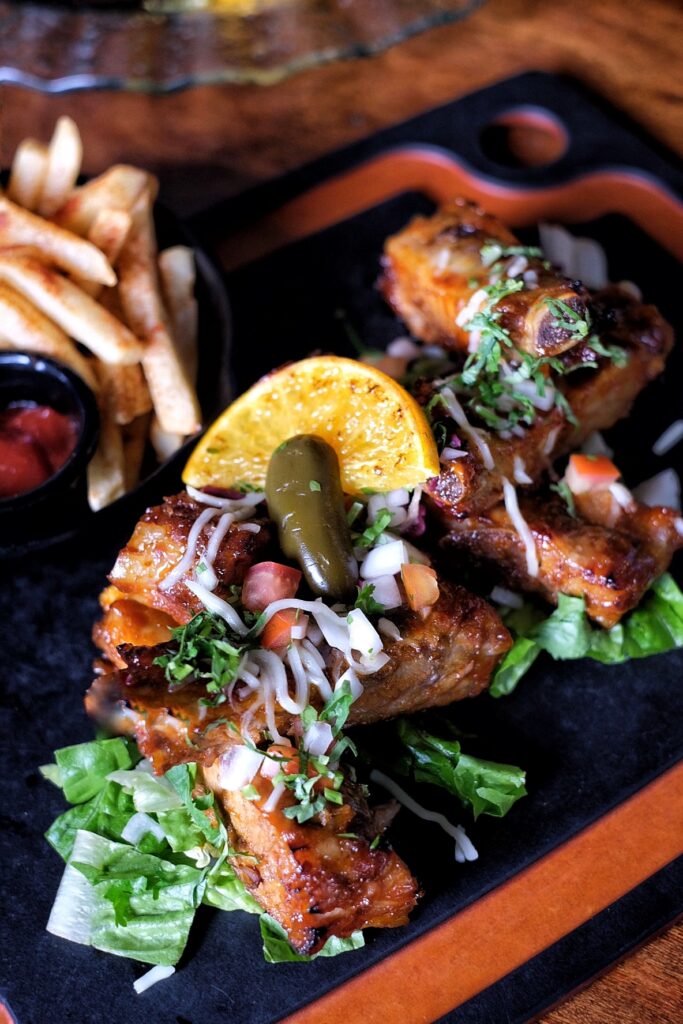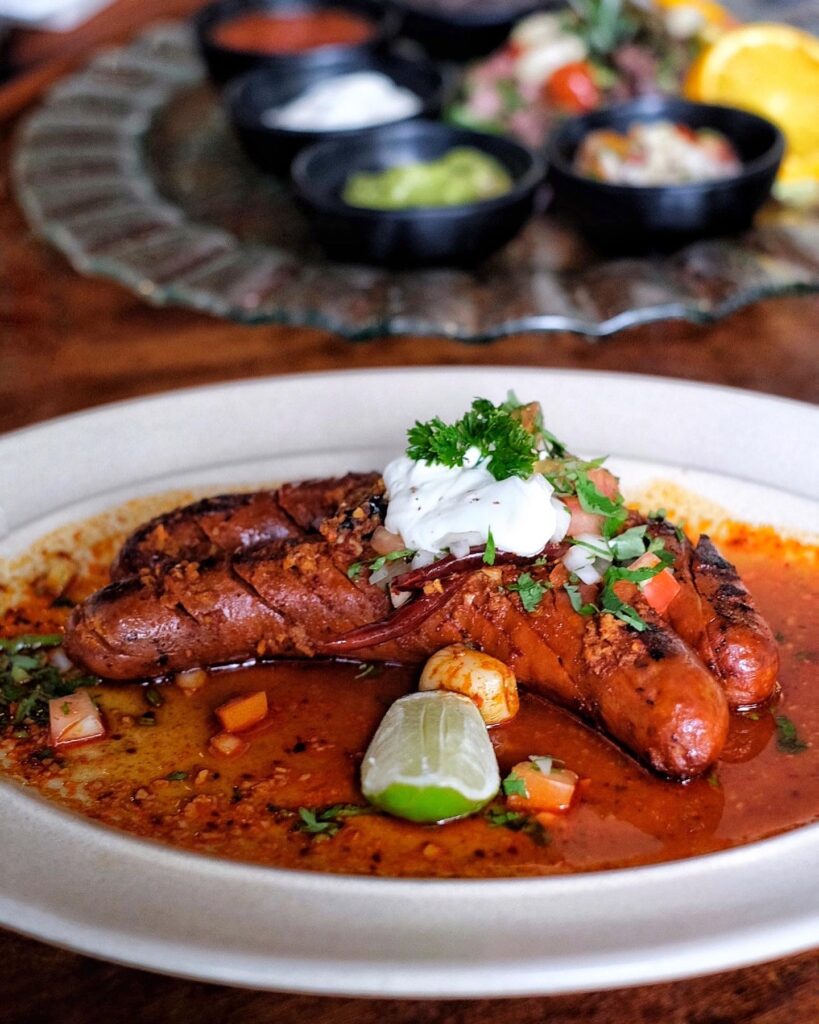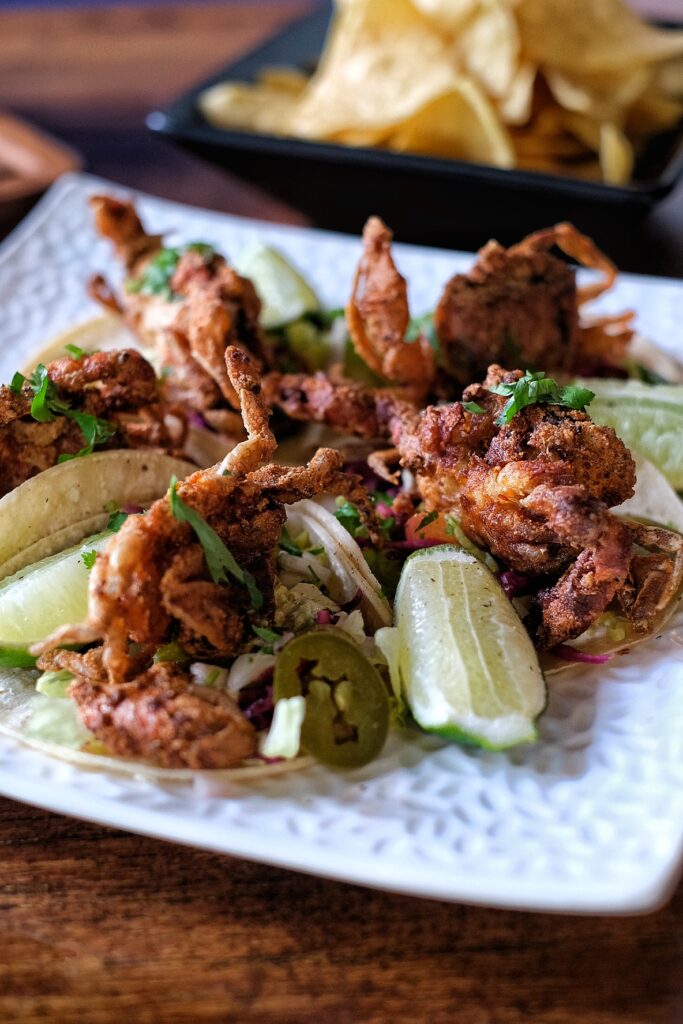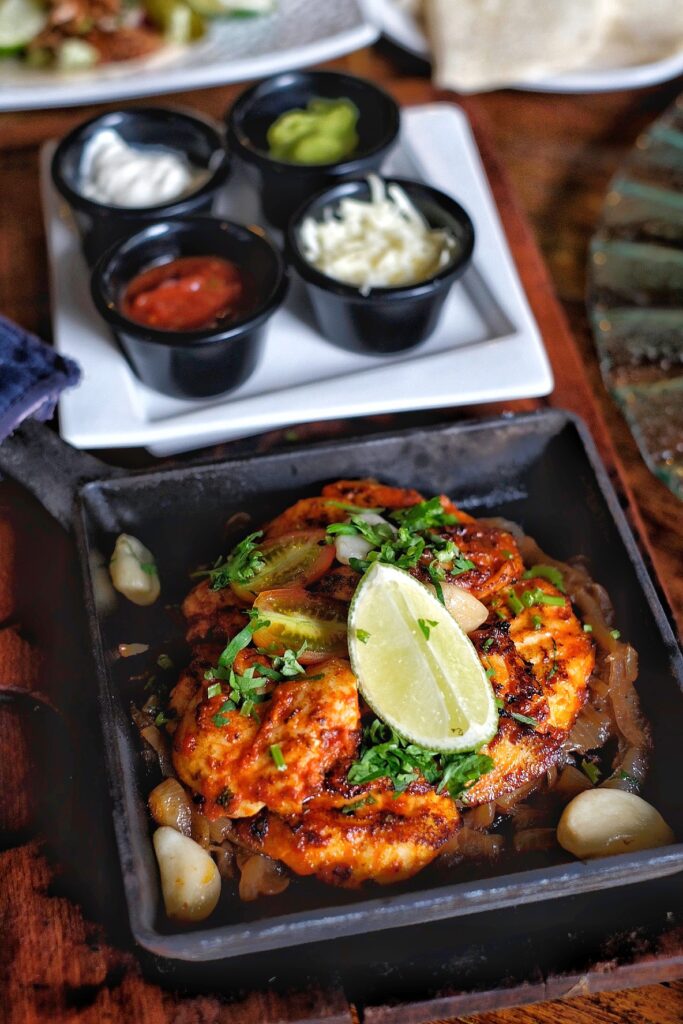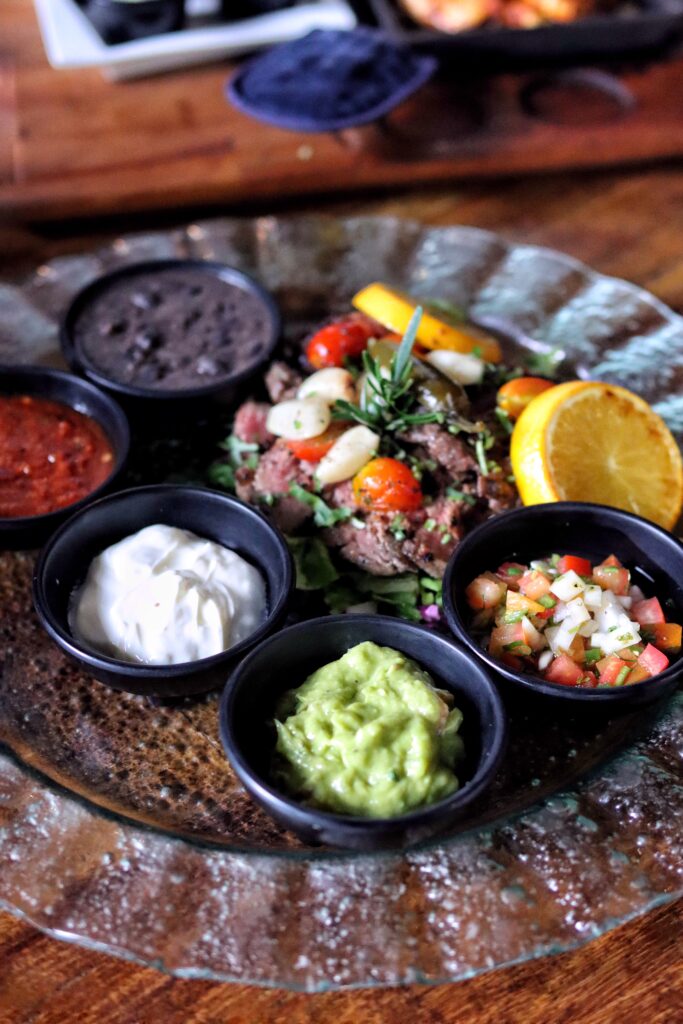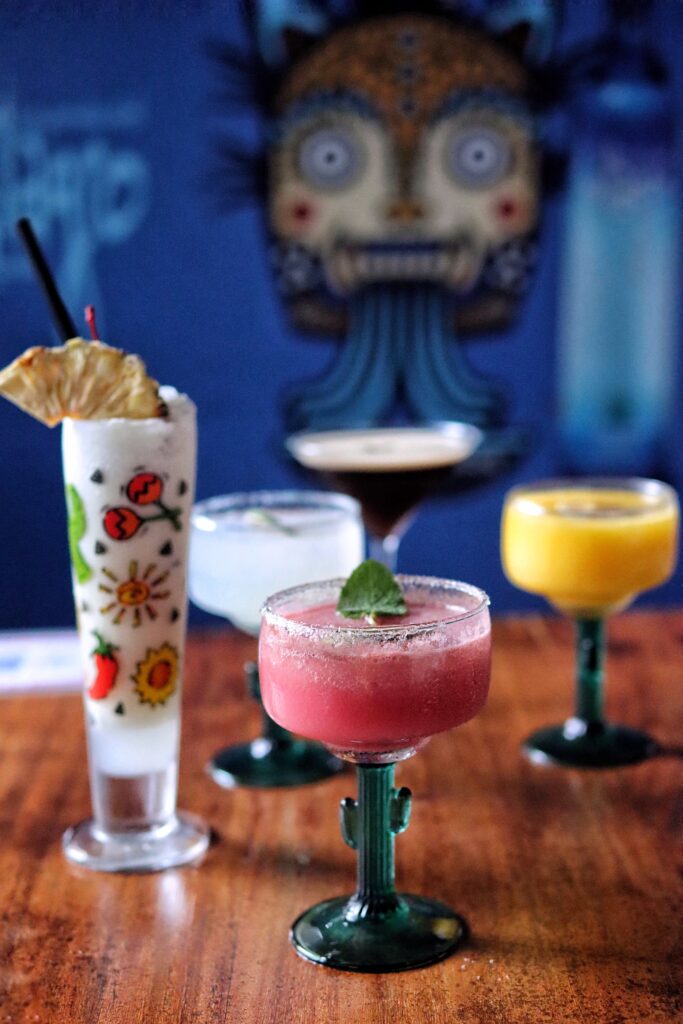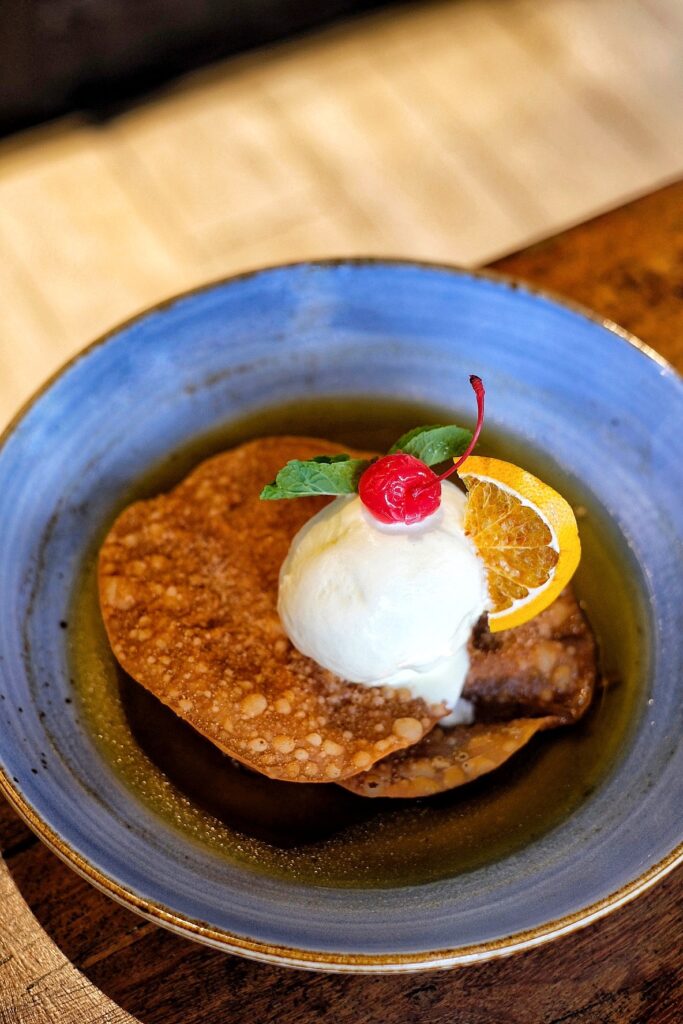 Relax and chill with Mexican cuisine and lovely cocktails at Margarita's in Dempsey Hill. Begin the meal with their delightful concoctions Virgin Margarita, Mango and Pomegranate, Classic Lime, Pina Colada which is a Rum based cocktail with Coconut and the Expresso Martini.
Start with the evergreen Corn Tortilla Chips with Red and Green Salsa followed by their recommended mains which are the Chorizo Pork Sausages, Softshell Crab Tacos and Grilled Ribeye cooked Mexican style paired with a sampling of guacamole, beans, sour cream, salsa and tortillas.
The Red Snapper Fajitas and the Kahlua Pork Ribs round off the meal. The Kahlua Pork Ribs is the highlight of the meal for me. The meat has a tender succulence to it and is drenched in a tantalizing sweet and spicy sauce that makes it really appetizing.
Complete the meal with the Bunuelos Con Mol De Piloncillo which is an authentic Mexican dessert. Mexican fritters are served in a pool of glistening piloncillo syrup topped by a scoop of smooth coconut ice cream.
 11 Dempsey Road Singapore 249673
 Operating Hours: Daily: 11.30am to 10.30pm