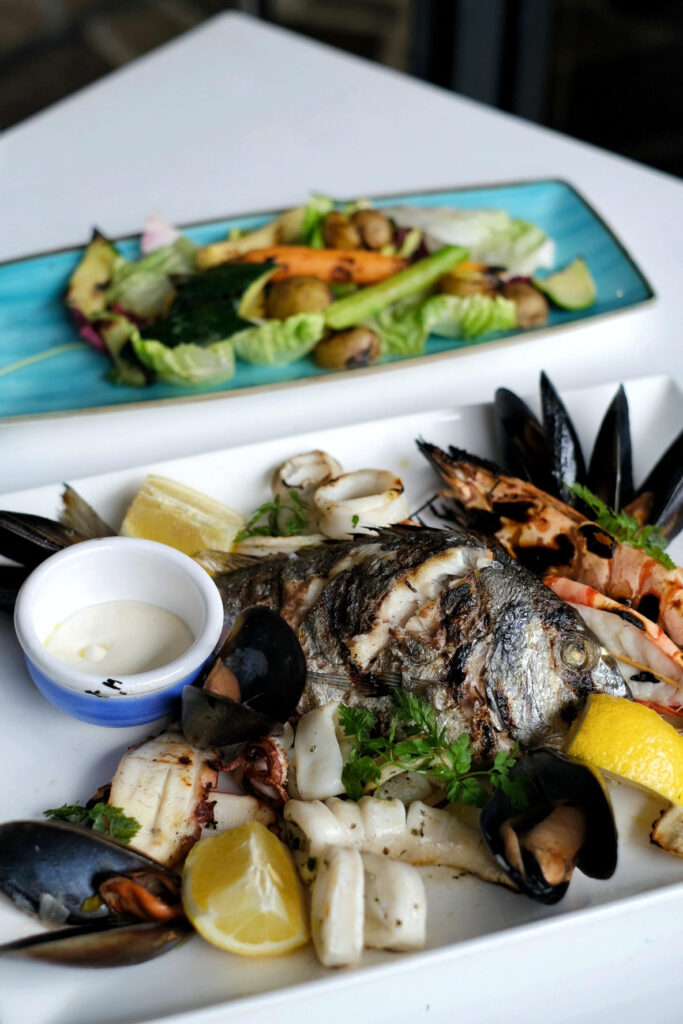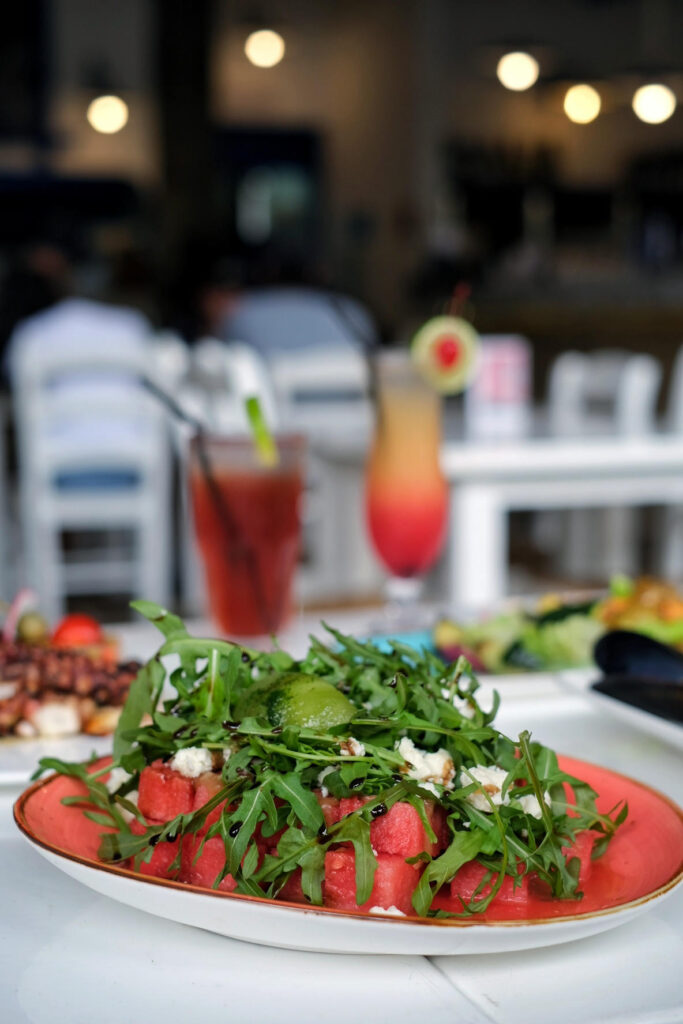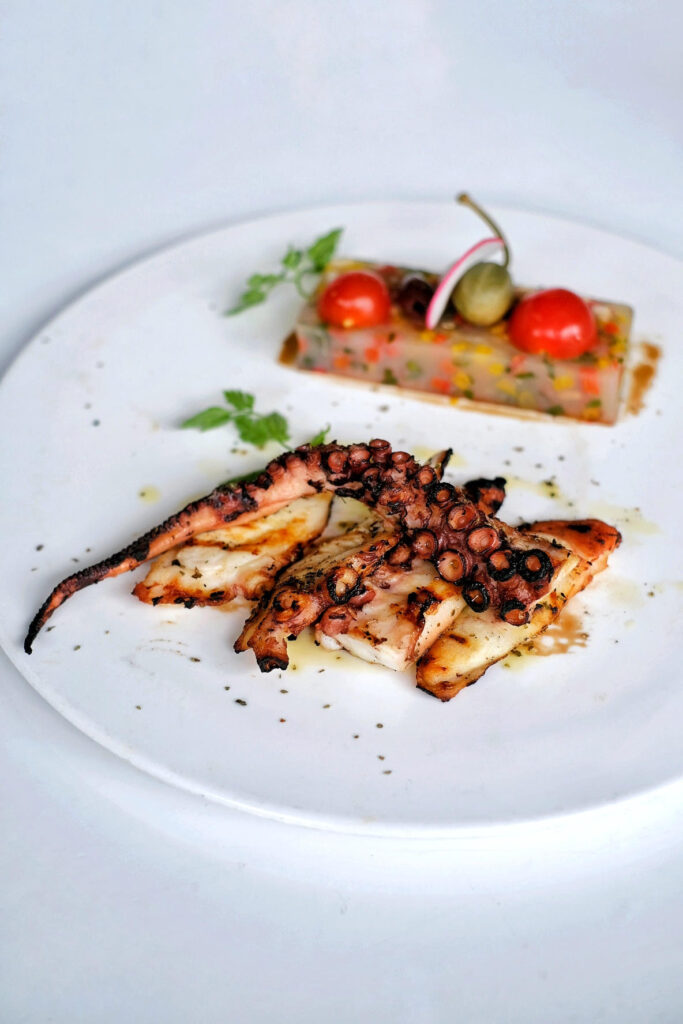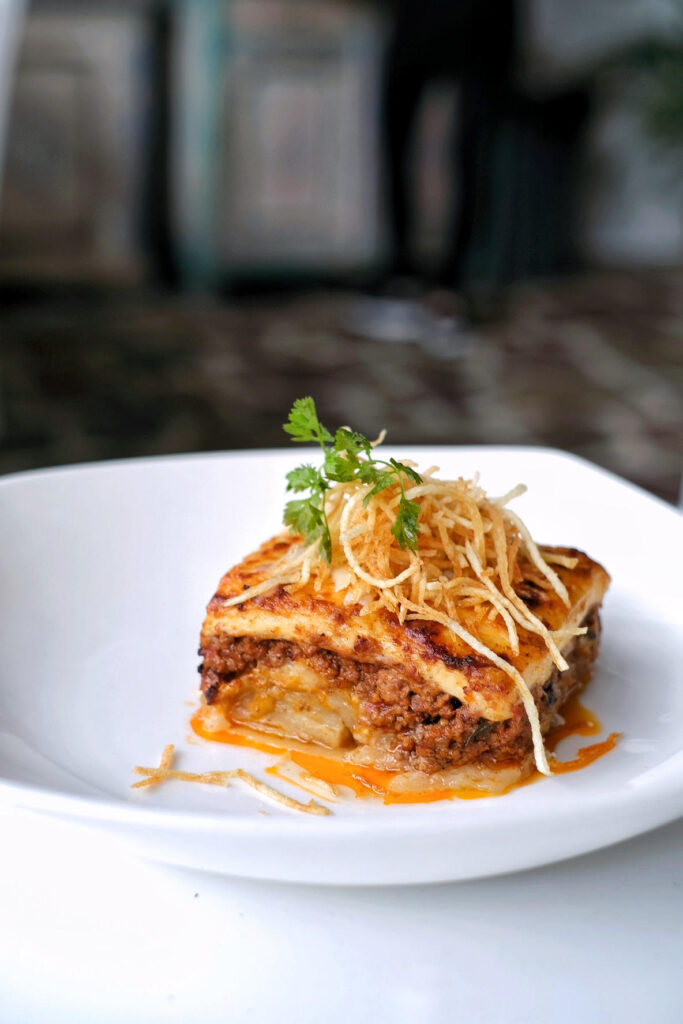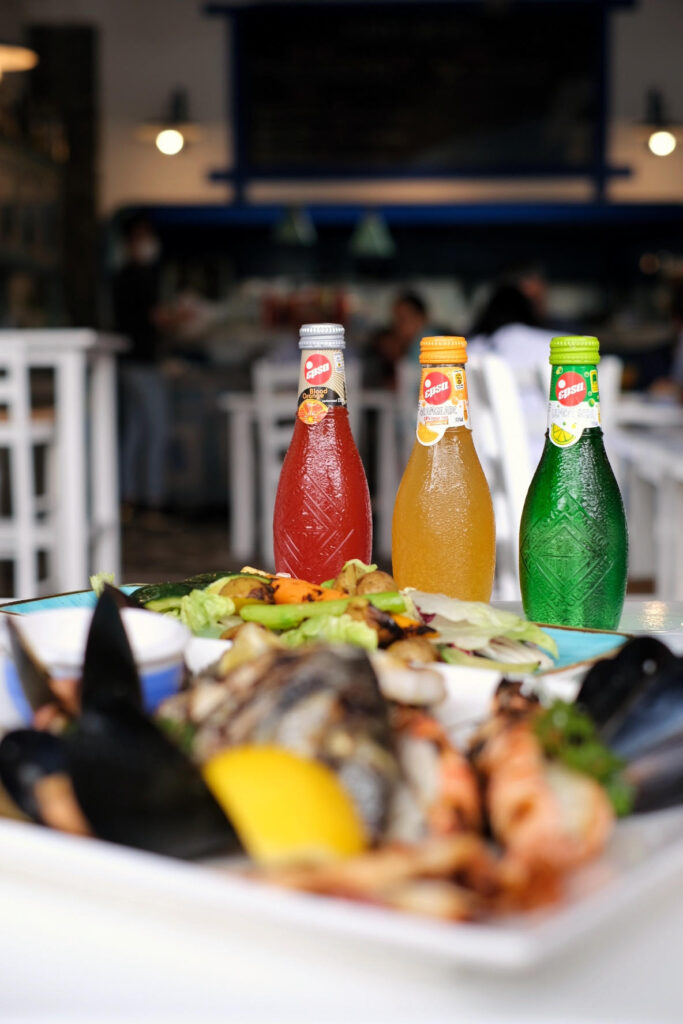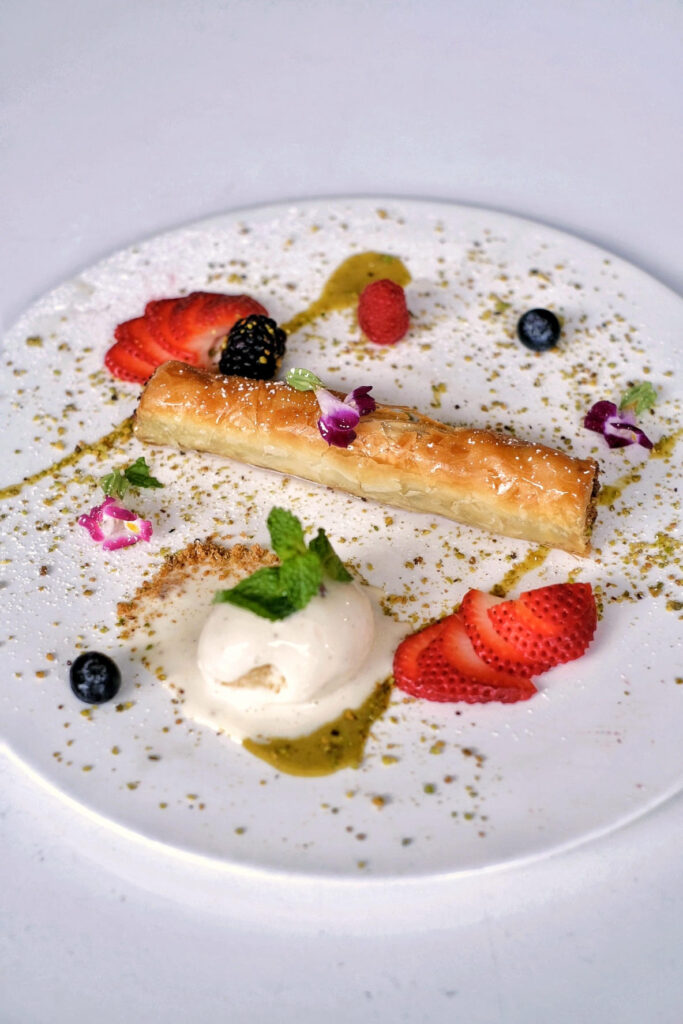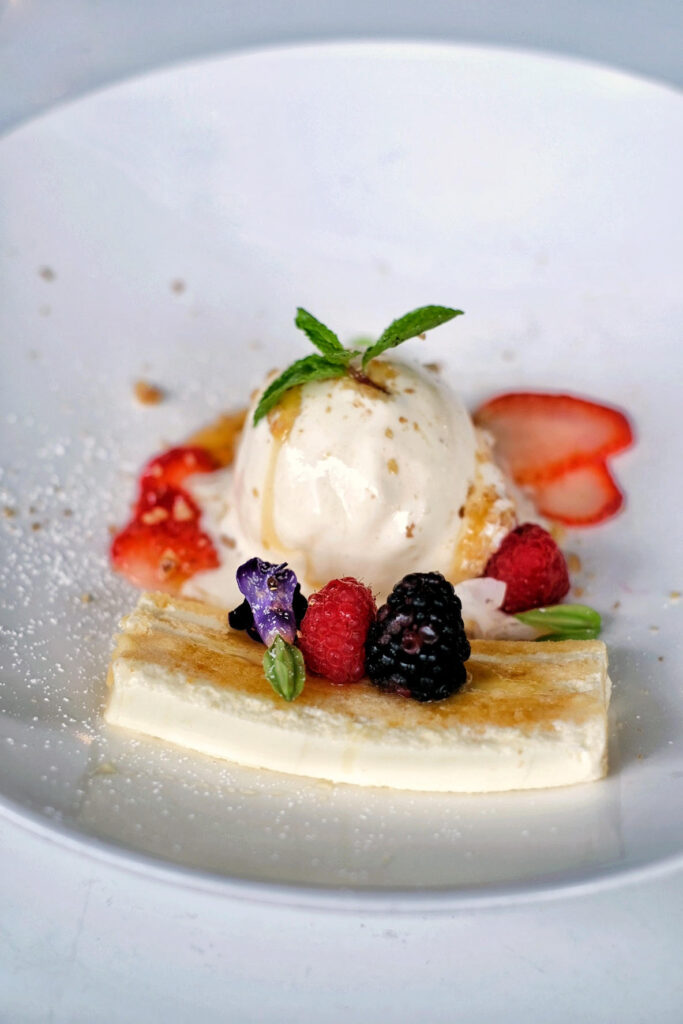 Greek-licious food and amazing seaside view await you at one of the top Greek restaurants Mykonos On The Bay in Quayside Isle. One can look forward to a Mediterranean feast by the sea with handmade classic Greek dishes and shown here are some of their more popular items.
We started with the Mykonos Dip Platter made up of Tzatziki, Hummus and Melitzanosalata dips with Handmade Pita Bread and the Watermelon Salad With Feta consisting of Refreshing Watermelon Bits, Tangy Feta Cheese, Mint Sorbet, Arugula and Aged Balsamic Vinegar. Next up is the Htapodaki which is Char-grilled Mediterranean Octopus paired with Pickled Octopus Terrine.
Following that, we had the flavorful Moussaka which is a Greek Eggplant And Beef casserole drizzled with Creamy Béchamel Sauce.  The Mixed Grilled Platter is the highlight of the meal and it is an assortment of fresh seafood such as Whole Seabream, King Prawns, Calamari, Mussels and Char Broiled Octopus.
Refreshing juices and cocktails as well as Epsa Greek Sodas with flavors such as Orangeade , Blood Orange and Lemon Soda are some of the drinks options one can have at Mykonos On The Bay.
No meal is complete without desserts and the Pagoto Giaourti , Home-made Greek Yogurt with Honey Ice Cream, Walnuts, Sponge Cake and the Baklava , Crispy Pistachio Rolls bathed in Honey Syrup and served with homemade Fior Di Latte Ice-cream.
 31 Ocean Way Quayside Isle, Sentosa Cove 01-10 Singapore 098375
 Operating Hours: 
Monday to Friday: 12.00pm to 3.00pm
Saturday, Sunday: 12.00pm to 10.30pm