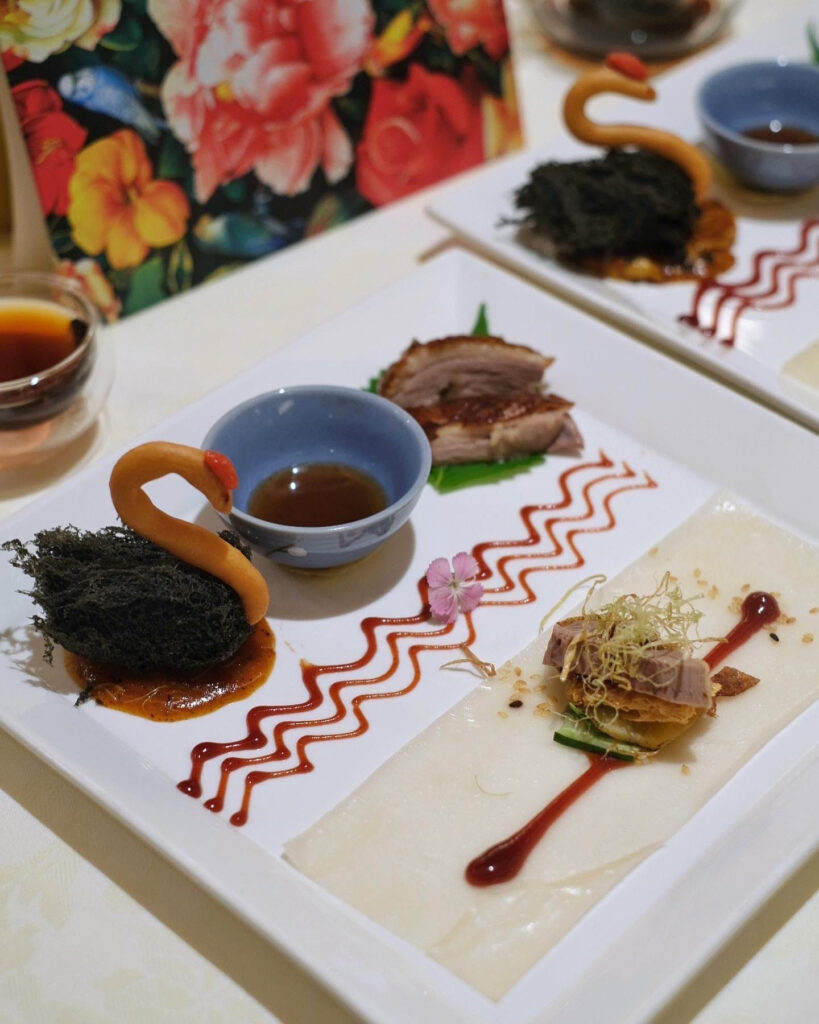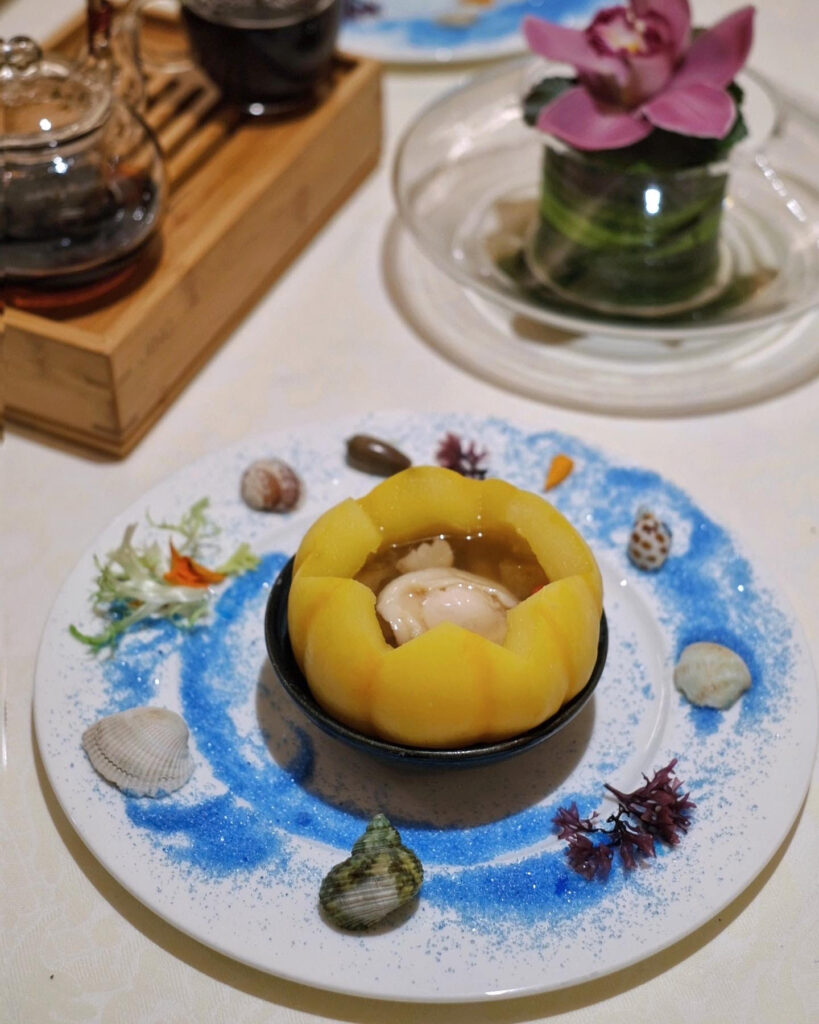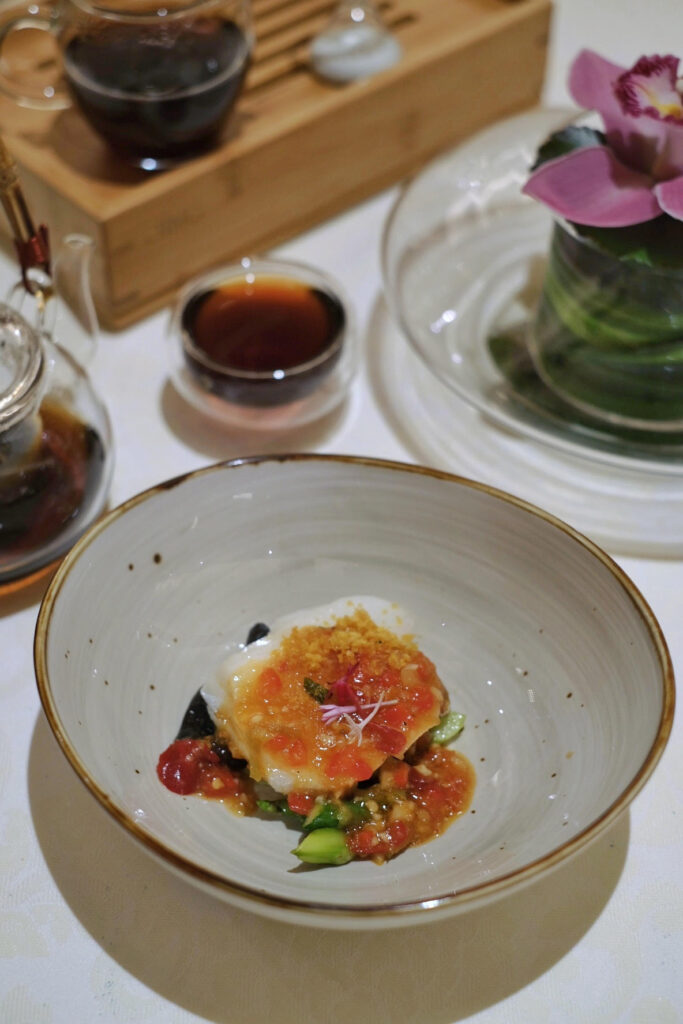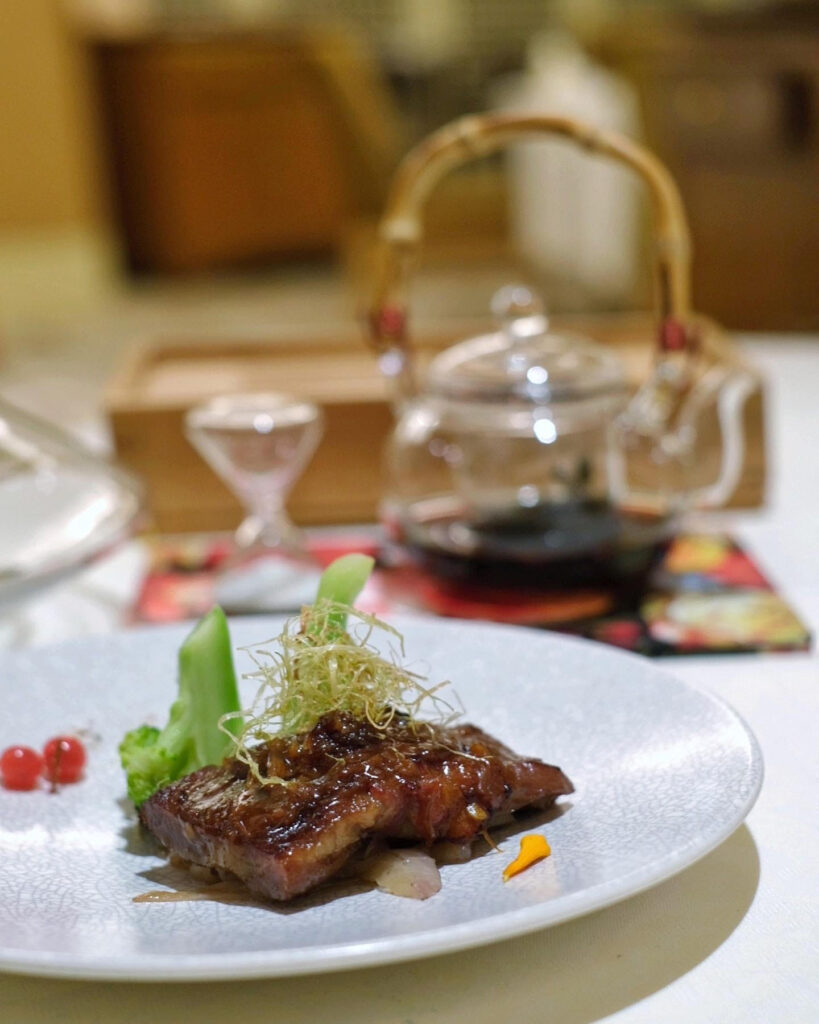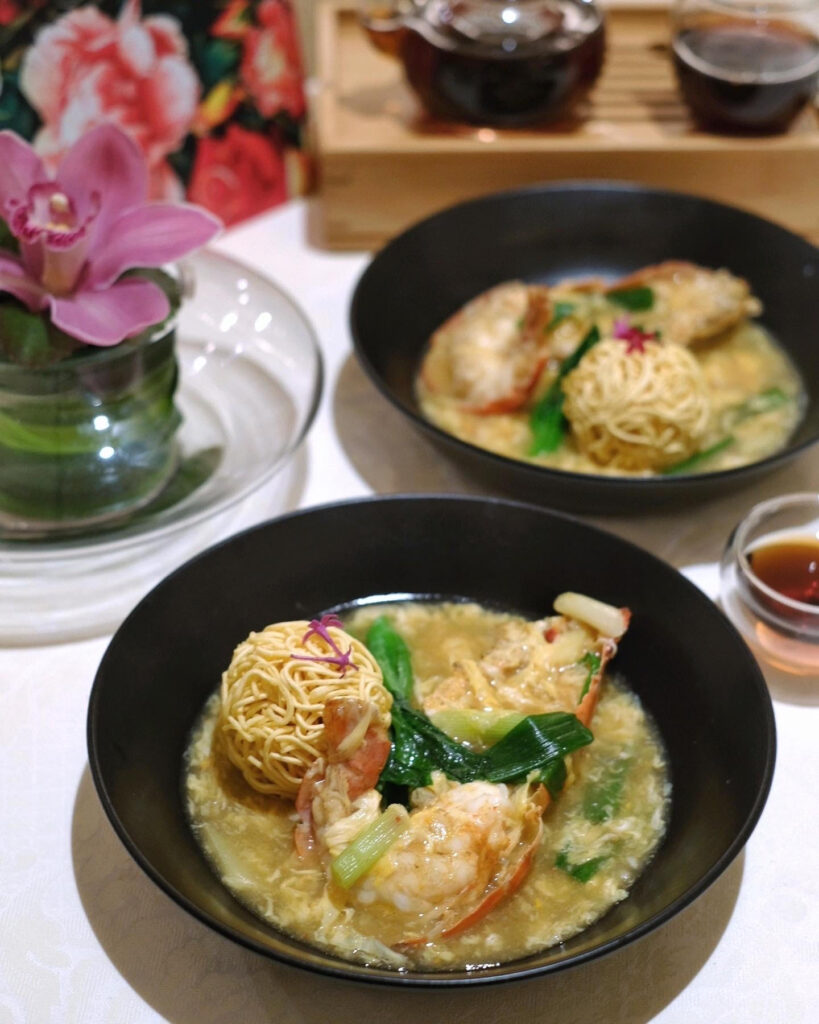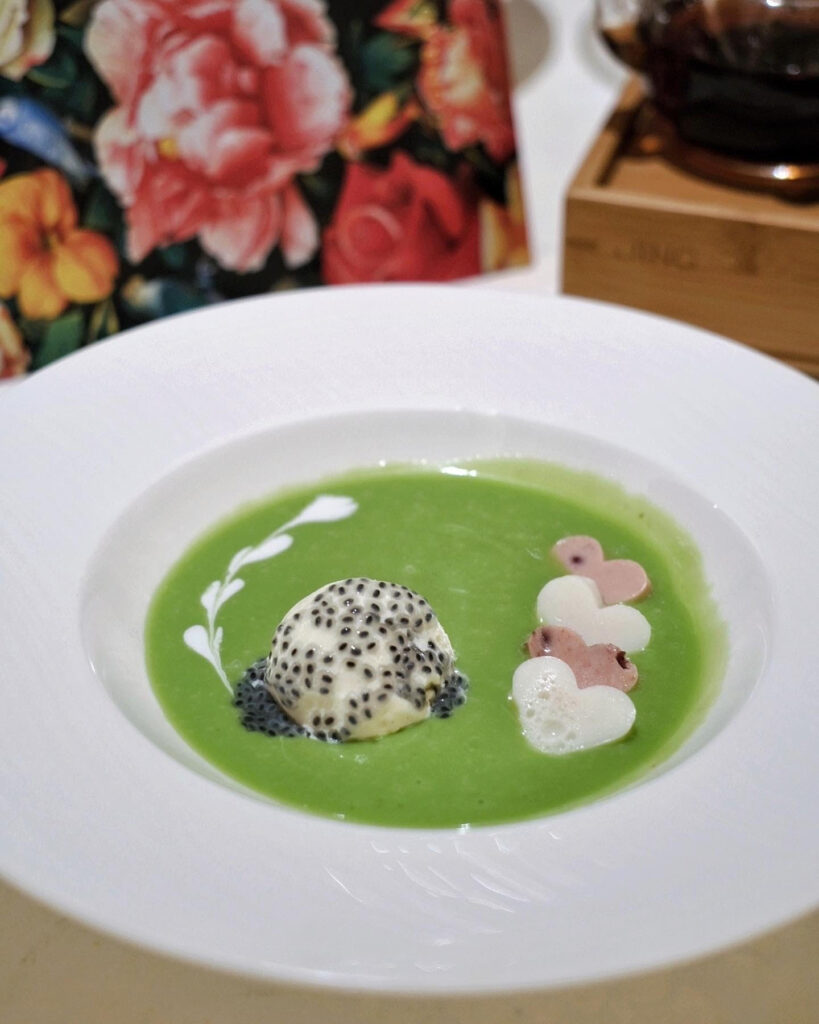 Golden Peony 金牡丹 in Conrad Centennial Singapore has introduced a new Discovery Set Lunch Menu and Discovery Special Set Dinner Menu starting from 8 September. Look forward to aesthetically pleasing and decadent dishes that are specially curated by award winning Executive Chef Ku. You can now even customize your own menu items according to your preferences. 
We had the Discovery Special Set Dinner Menu and for the Appetizer, it was the London' Duck Pancake Roll, Parma Ham, Pineapple, Crispy Beancurd Skin Chili Crab Meat Swan Pastry 伦敦鸭两味拼辣椒蟹天鹅酥. This dish impresses with its presentation and the tangy chili crab sauce.
Next we had the Double-Boiled Baby Abalone Soup with Sea Whelk , Conpoy and Bamboo Pith in Mini Golden Pumpkin 金瓜盅螺头炖竹笙干贝鲍鱼仔汤. The broth is prepared using premium ingredients and it is both tasty and comforting.
Following that, we had the Steamed Sea Perch with Capsicum Preserved Chilli 湘式剁椒蒸鲈鱼. The spicyness is quite intense and complements the succulent meat perfectly.
Meat lovers will find joy in the Baked Kurobuta Pork with Bacon and XO Chilli Sauce X.O.酱蒙古黑豚肉扒. The tenderness of the meat and the flavorsome sauce coating it will leave you in awe.
The Stewed River Prawn, Crispy Egg Noodle Ball, Ginger, Spring Onion, Egg Gravy 姜葱滑蛋大头虾脆麺球 is the highlight of the meal. The dainty Noodle Ball and juicy Stewed River Prawn will catch your eye and captivate your tastebuds.
The Chilled Cream of Avocado, Vanilla Ice Cream Red Bean, Coconut Pudding 牛油果香草雪糕拼红豆椰汁糕 completes the meal with the thick and consistent avocado cream being an absolute delight.
  Call ‪6432 7482/88‬, email [email protected] or visit http://www.connoisseur.sg/curate-your-own-dining-experience/ to reserve
 2 Temasek Boulevard Level 3 Conrad Centennial Singapore, Singapore 038983
 Operating Hours: 
Monday: Closed
Tuesday to Sunday: 11.30am to 2.30pm, 6.30pm to 10.30pm