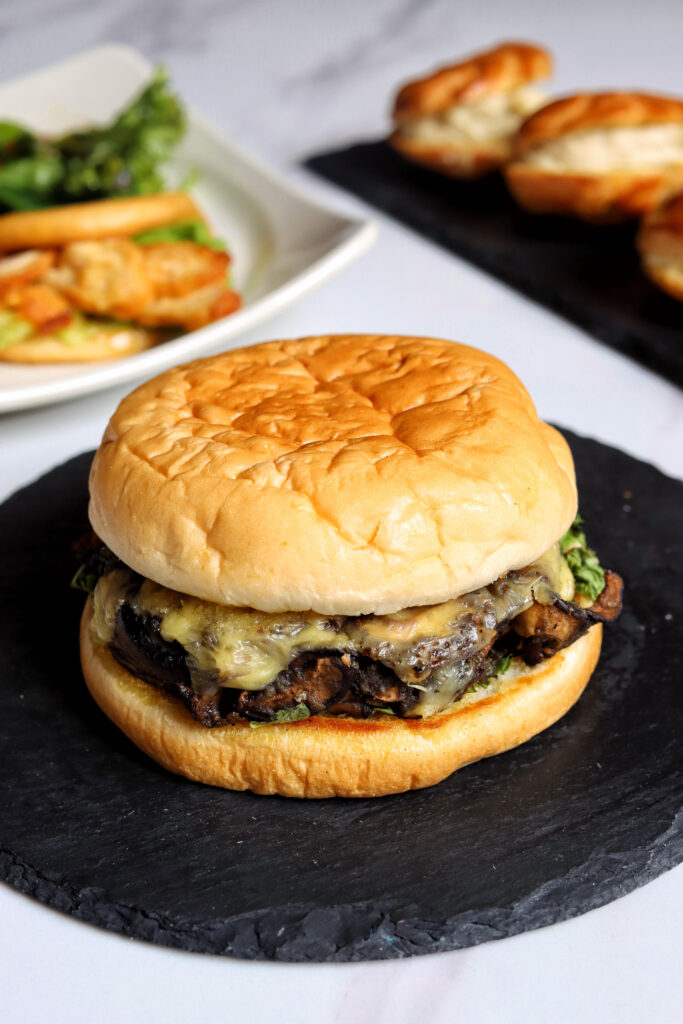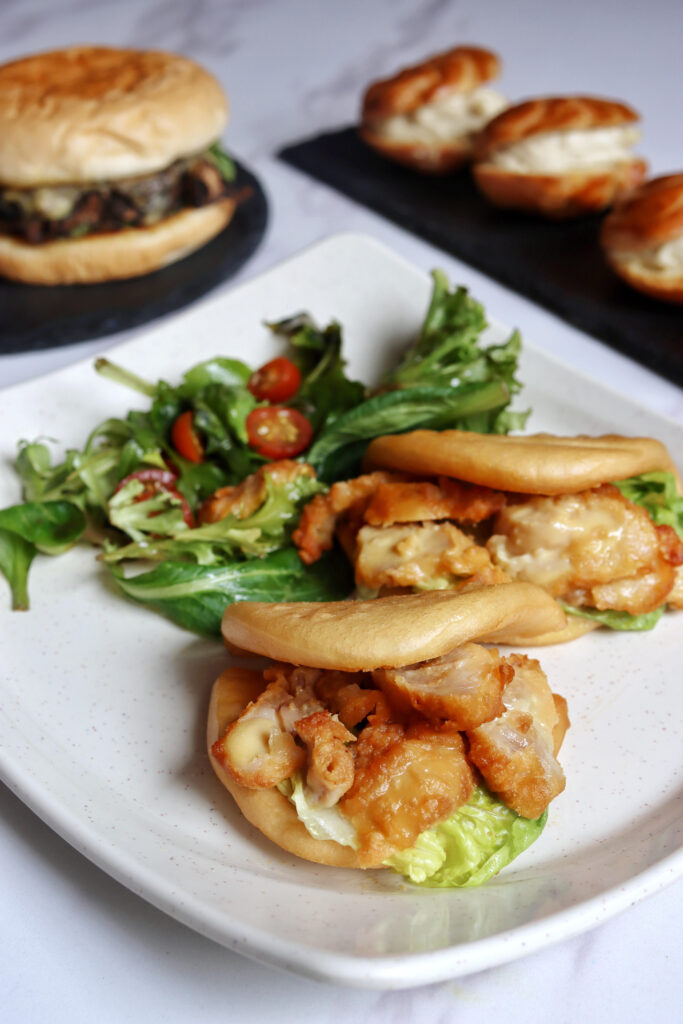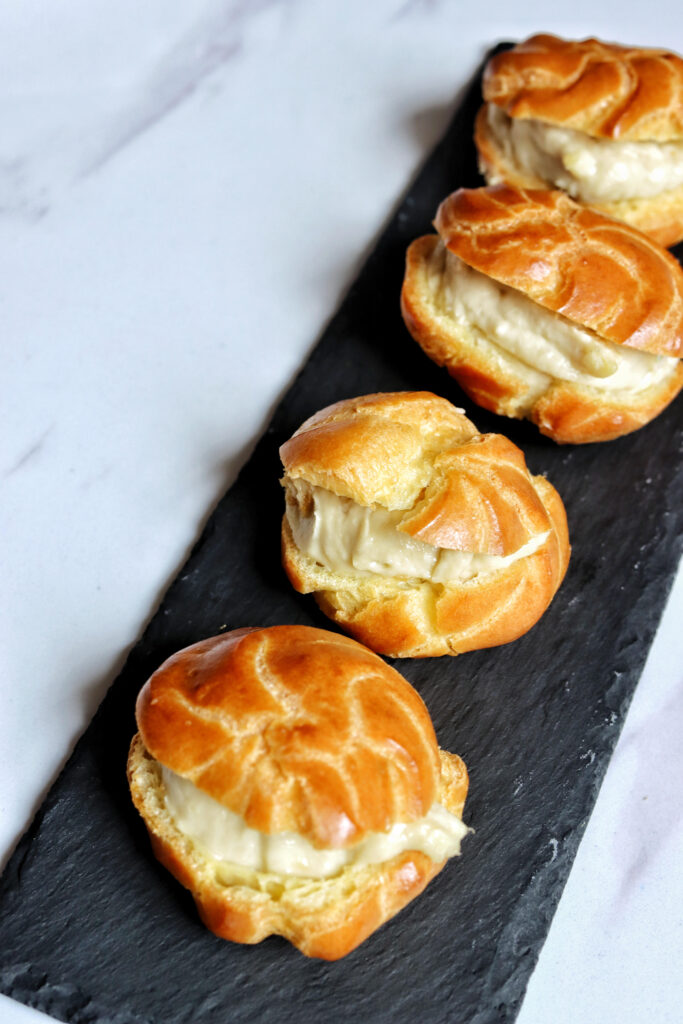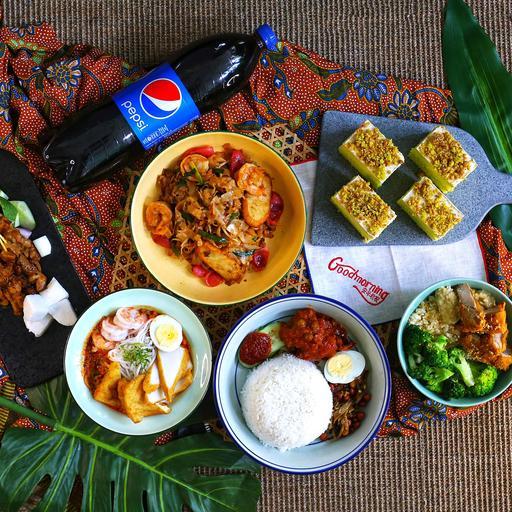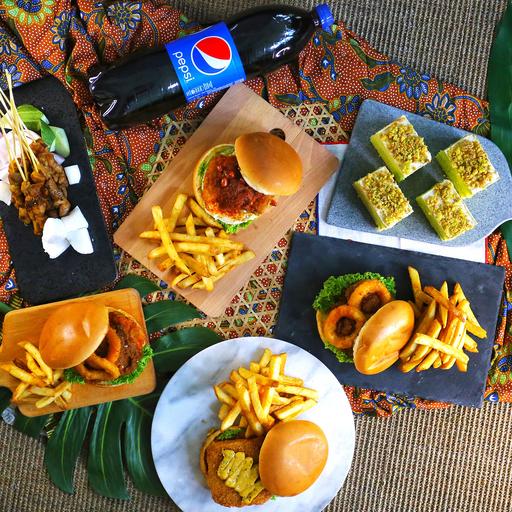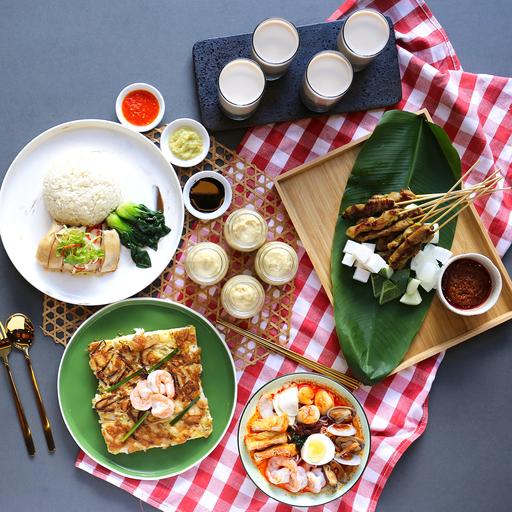 Furama Singapore has partnered with Beng Who Cooks , an iconic figure in the next generation of local hawkers to exclusively curate the Chicken Katsu Bowl for The Square @Furama at Furama RiverFront and Portobello Burger for Tiffany Cafe & Restaurant at Furama City Centre . Both items are included in the Family Set Meals that are available for delivery.
Featured here is the Burger Set from Tiffany Cafe & Restaurant at Furama City Centre which gives you the option to choose 2 or 4 burgers from Portobello Burger with Fried Lotus Chips, Beef Rendang Burger with Fries, Grilled Satay Steak Burger or Fried Chicken Cutlet with Salted Egg Yolk Sauce and Lettuce with Golden Mantou Sandwich Bun.
For the Portobello Burger with Lotus Chips, the juicy portobello mushrooms with melted cheese is sandwiched between the soft brioche bun accompanied with a side of crispy fried lotus chips. Durian Cream Puffs and Pepsi complete the set.
The Square @Furama is also now open for dine in and one can enjoy a feast including local favourites, seafood, meat, appetizers and desserts at $19.90++ from now till 31 August 2020.
 Place your order at food.furama.com/citycentre and food.furama.com/riverfront and use code "KP10" to enjoy a 10% discount from now till 16 August. Free islandwide delivery when you spend $80.00
Cost:
Furama Riverfront The Square @Furama Local Favourite Set : $38.00 for 2 local favourites, $55.00 for 4 local favourites
Furama Riverfront The Square @Furama Burger Set : $38.00 for 2 burgers, $55.00 for 4 burgers
Furama City Centre Tiffany Cafe & Restaurant Local Favourite Set : $35.00 for 2 local favourites, $55.00 for 4 local favourites
Furama City Centre Tiffany Cafe & Restaurant Burger Set : $32.00 for 2 burgers, $55.00 for 4 burgers