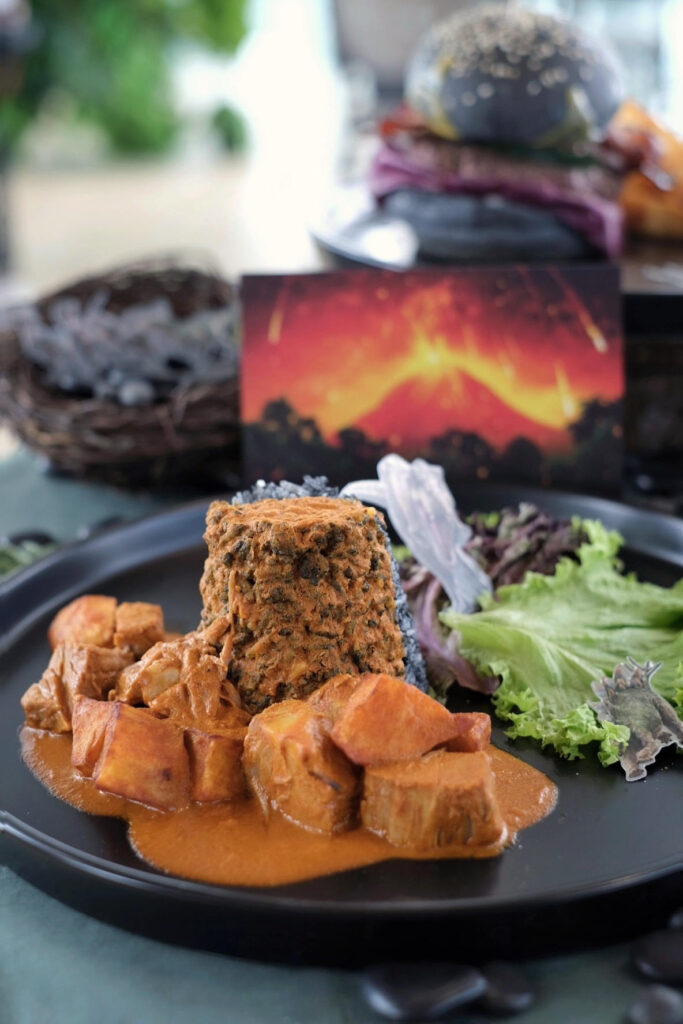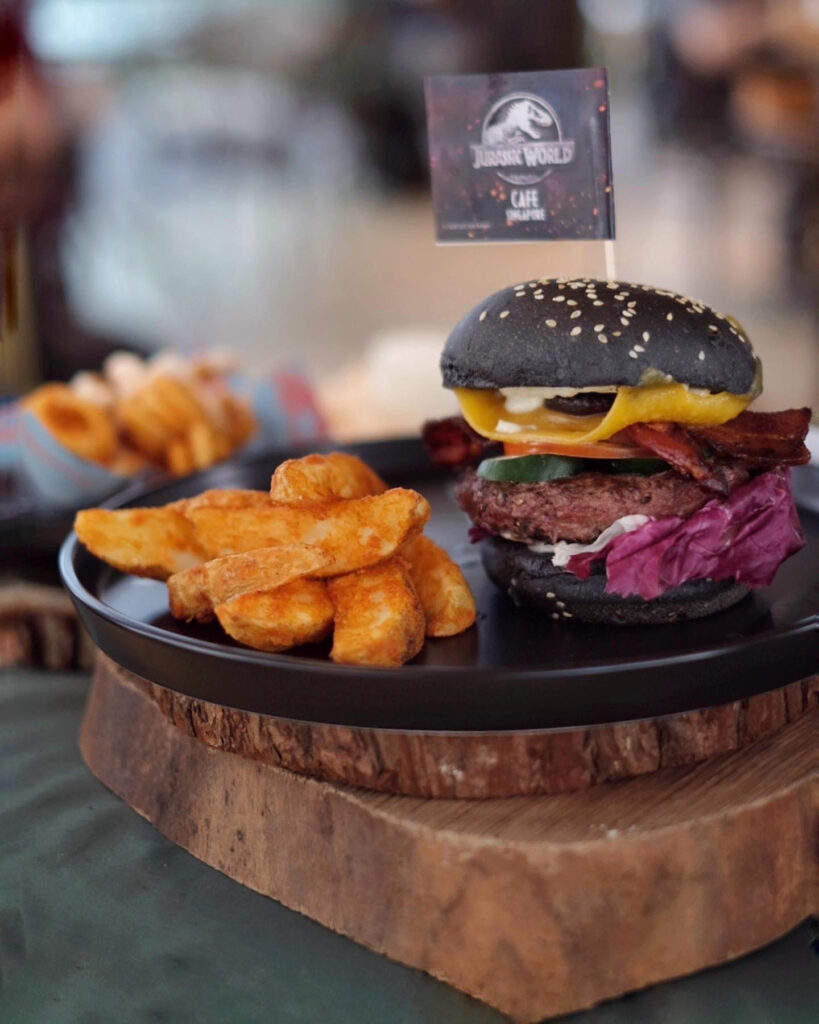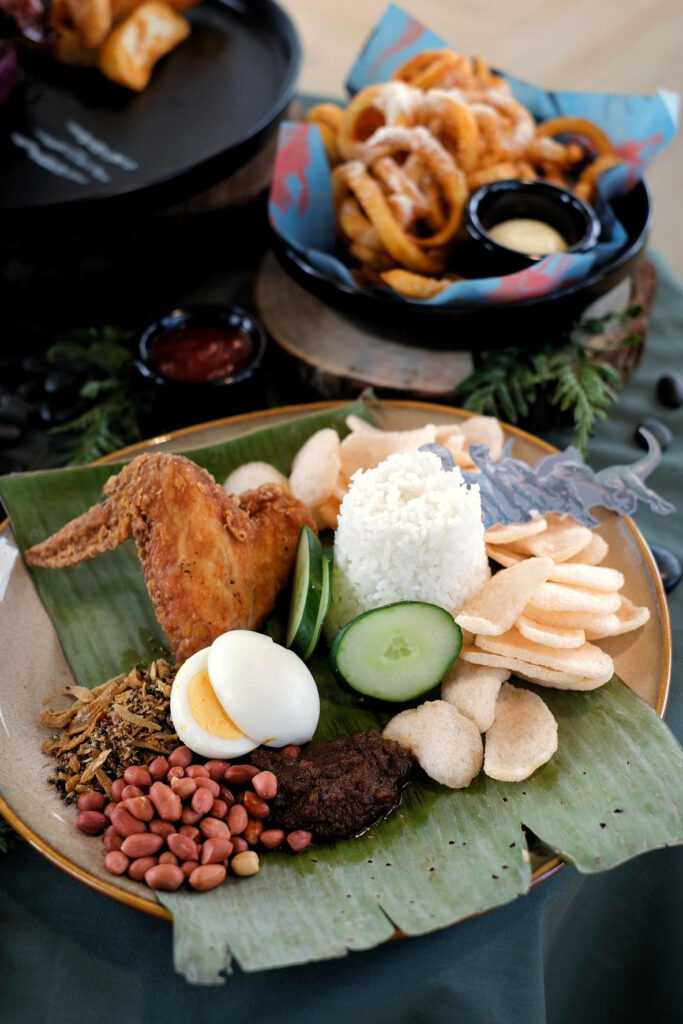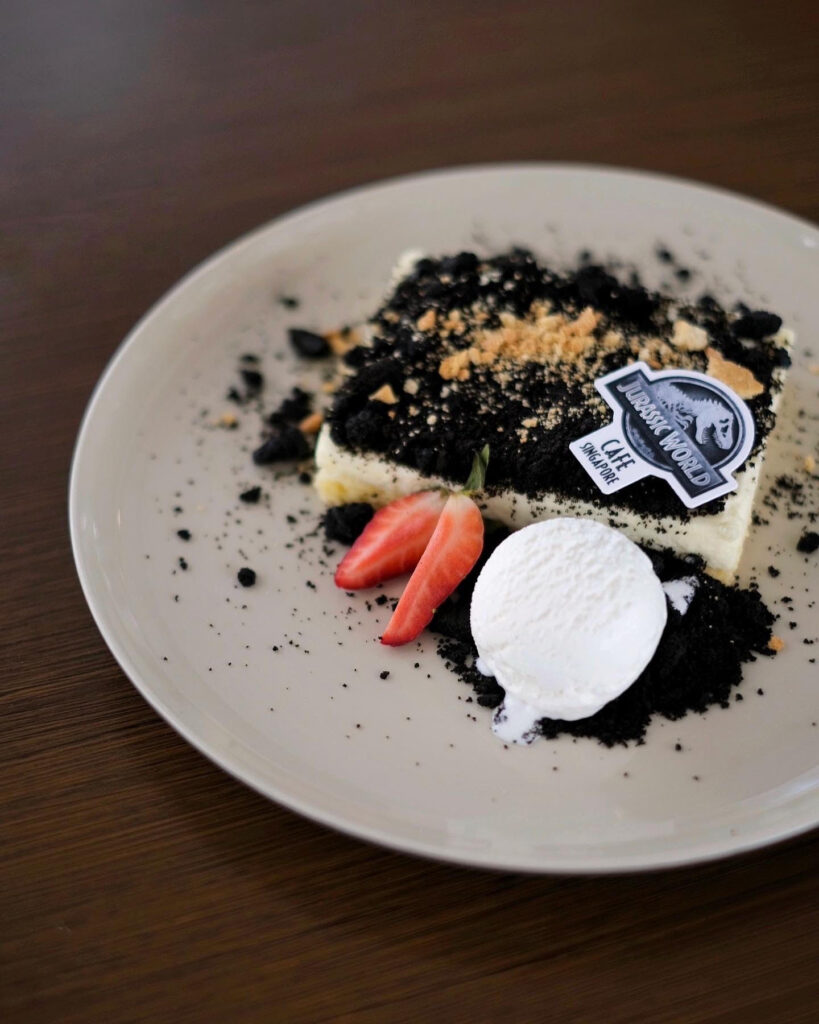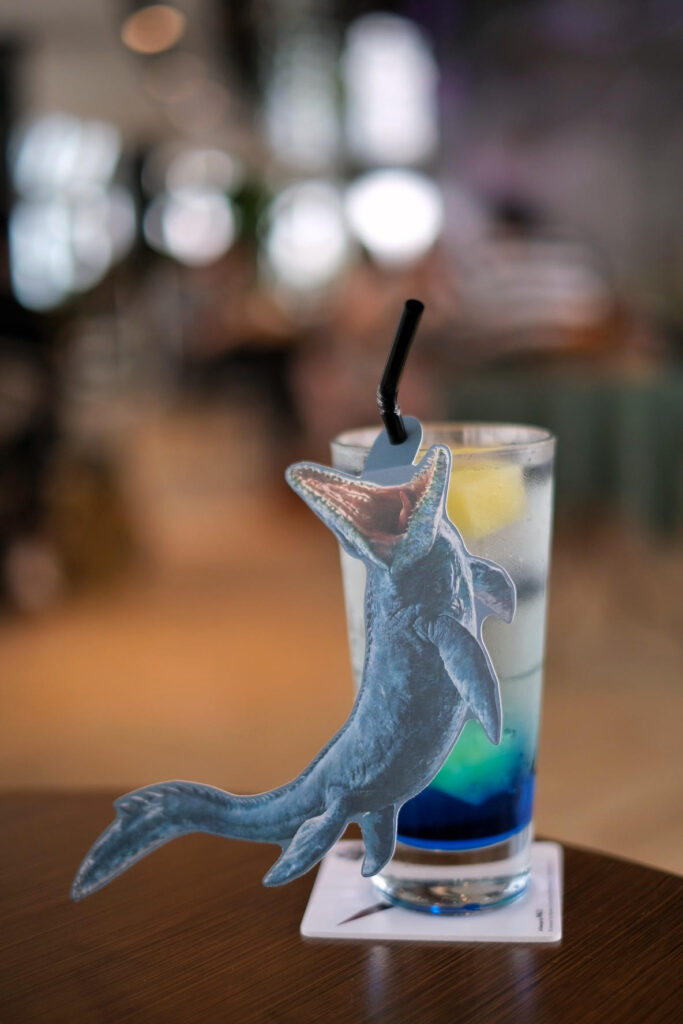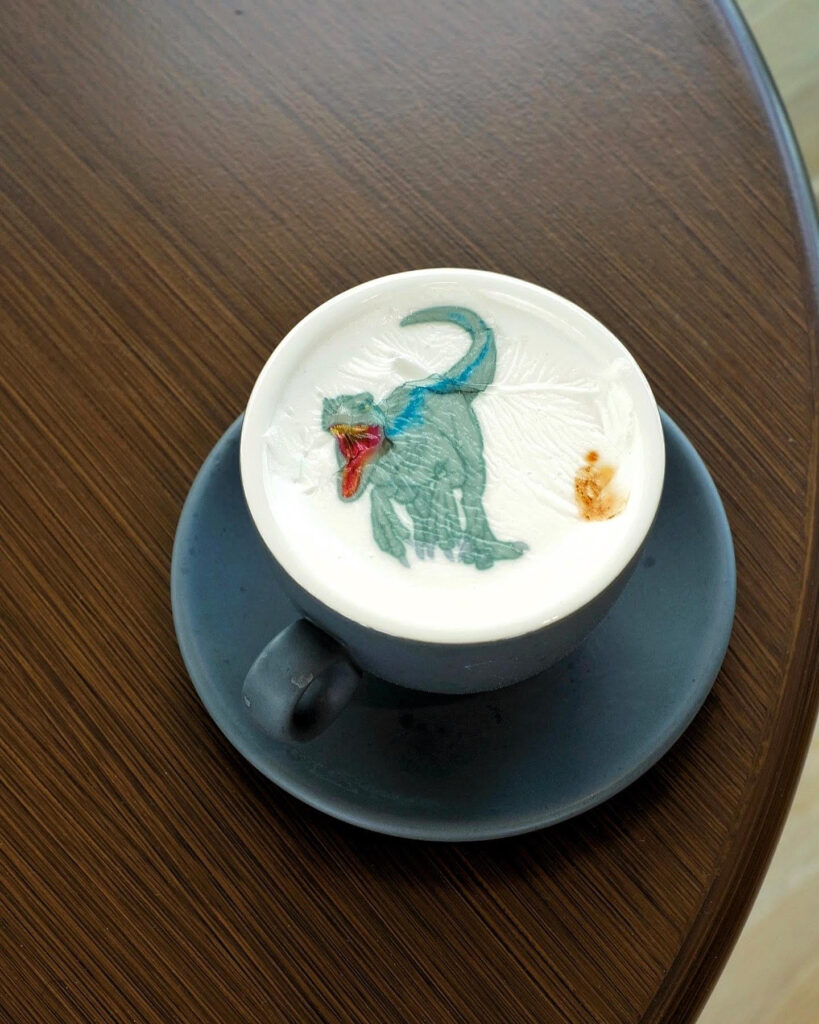 Feast amongst the dinosaurs in the Jurassic Cafe at Ion Orchard Sky from 6 Nov to 3 Jan 2021. This pop-up dining is a collaboration between Universal Brand Development, 1-Group , Ion Orchard and PARCO.
Jurassic World fans can look forward to themed menu items such as those featured here, the Volcano Curry emulating lava from the active volcano in Jurassic World: Fallen Kingdom, the Jurassic World Burger, Fossil Excavation Cake, Hot Latte and the Mosasaurus Soda. Other notable menu items include local delight Nasi Lemak , Geologic Parfait and Lava Cookies.
Christmas dishes featuring the Christmas Meat Platter and Cranberry Mint Chocolate will also be available from 6 Nov onwards. Call 8028 1489 or write in to [email protected] to book a table. There is limited edition merchandise as well as a life-sized and LEGO model of Blue, the fan-favourite Velociraptor for the enthusiasts.
2 Orchard Turn Ion Orchard 56-00 Singapore 238801
Operating Hours: Daily: 11.00am to 10.00pm