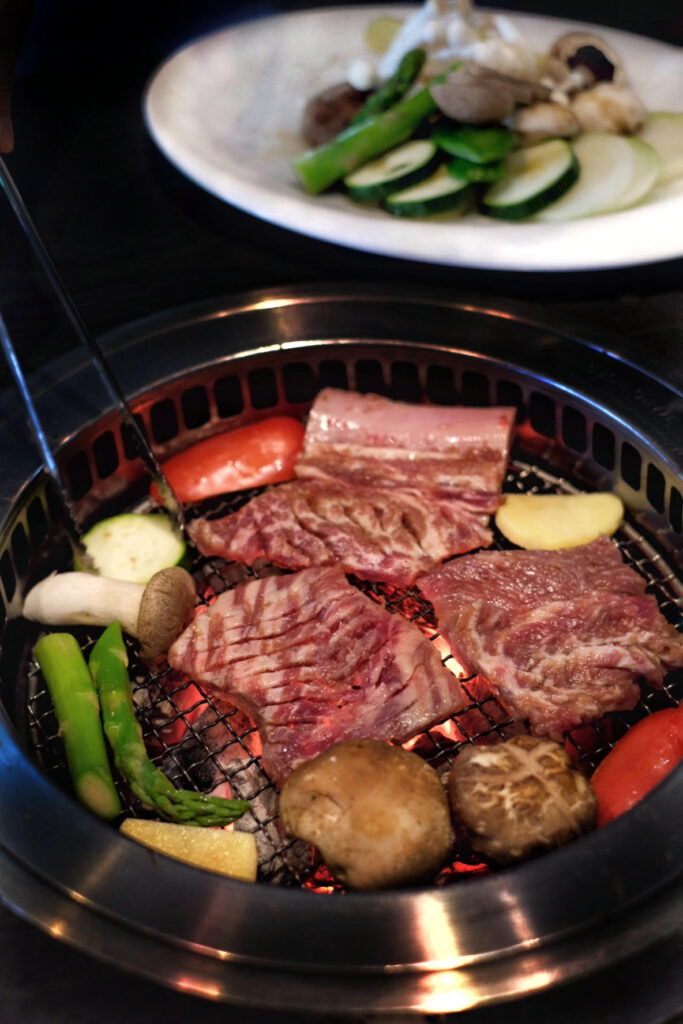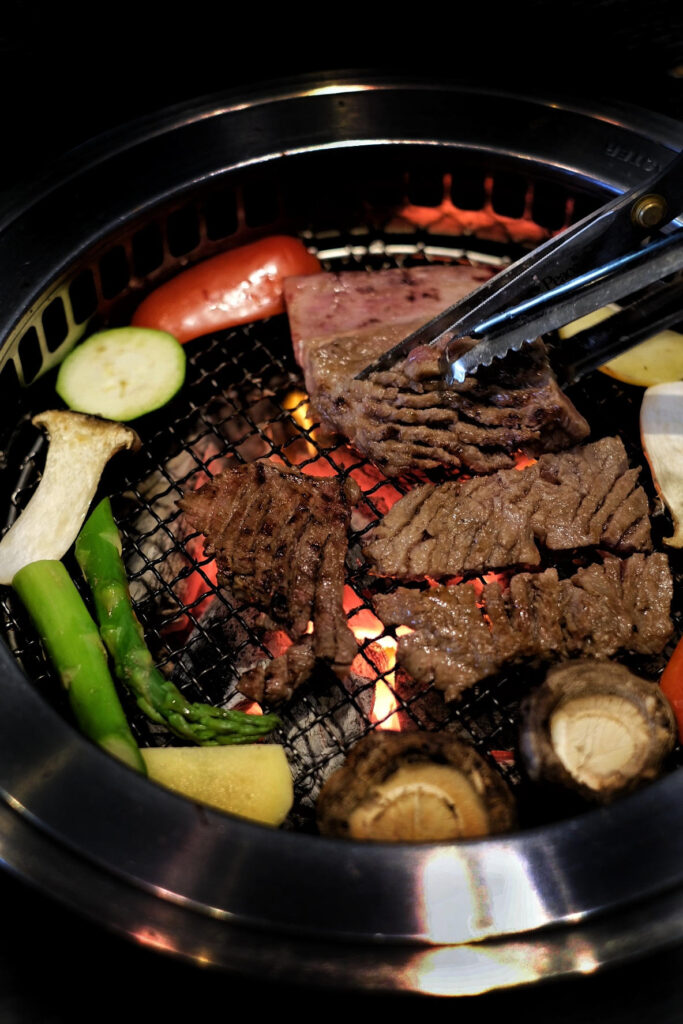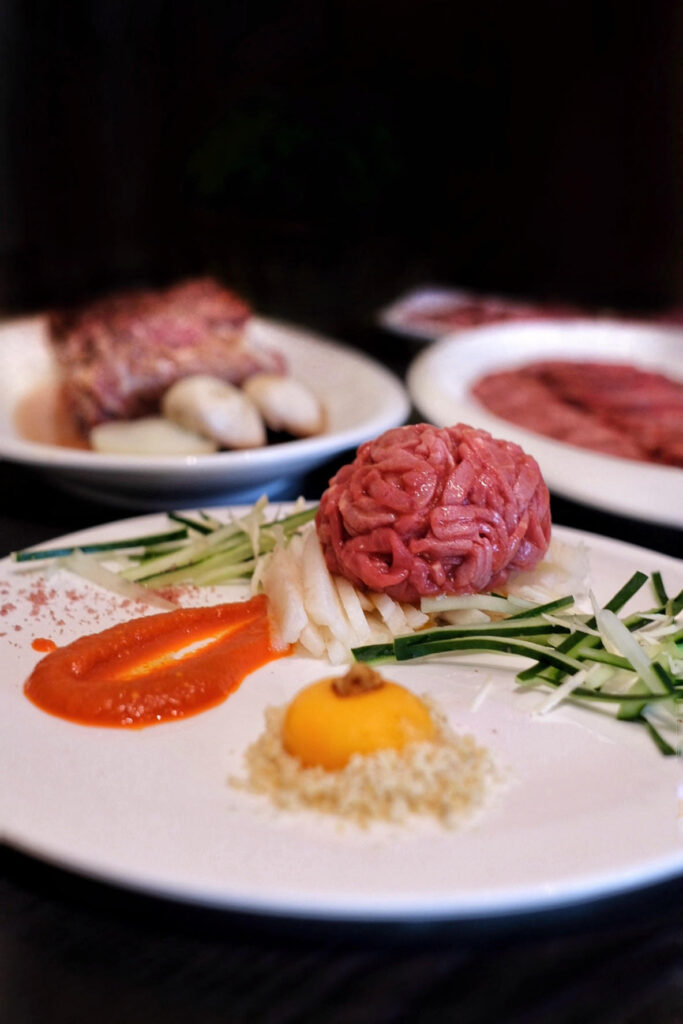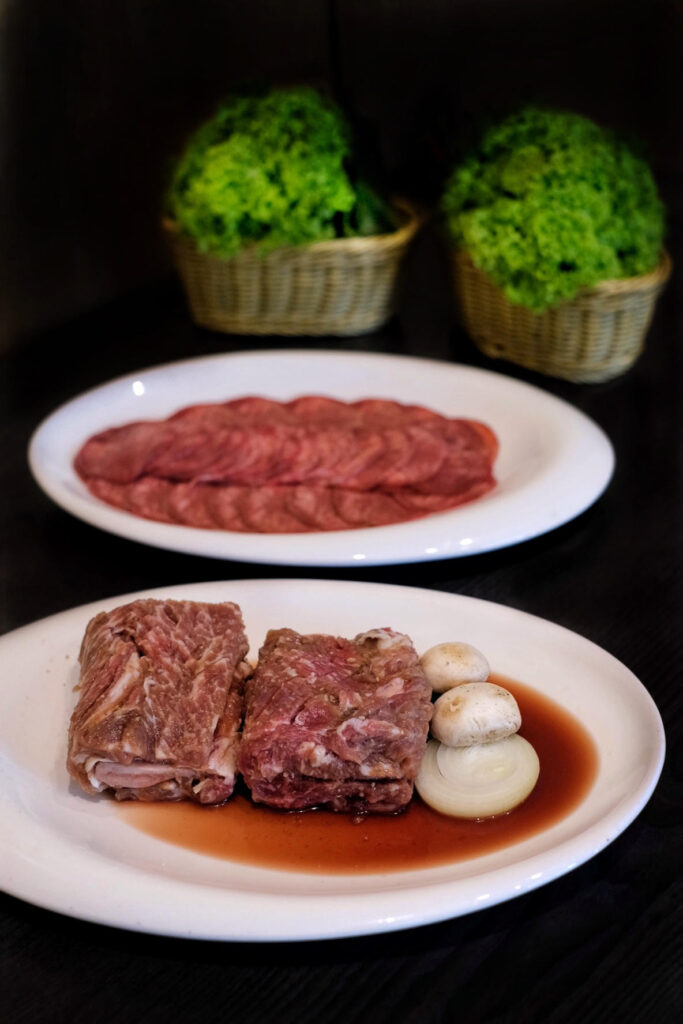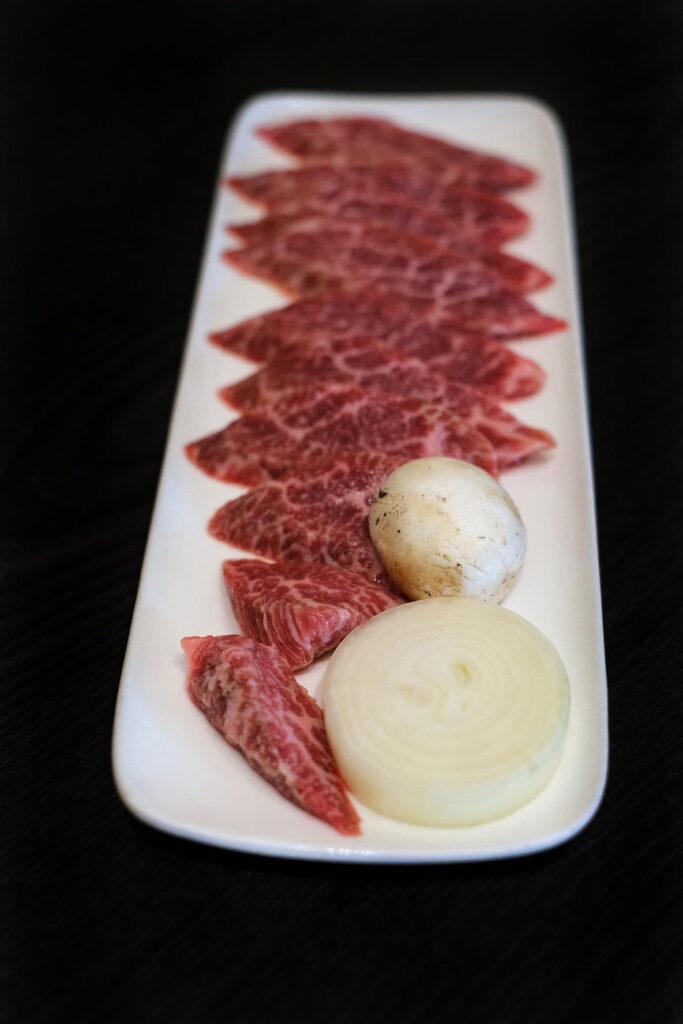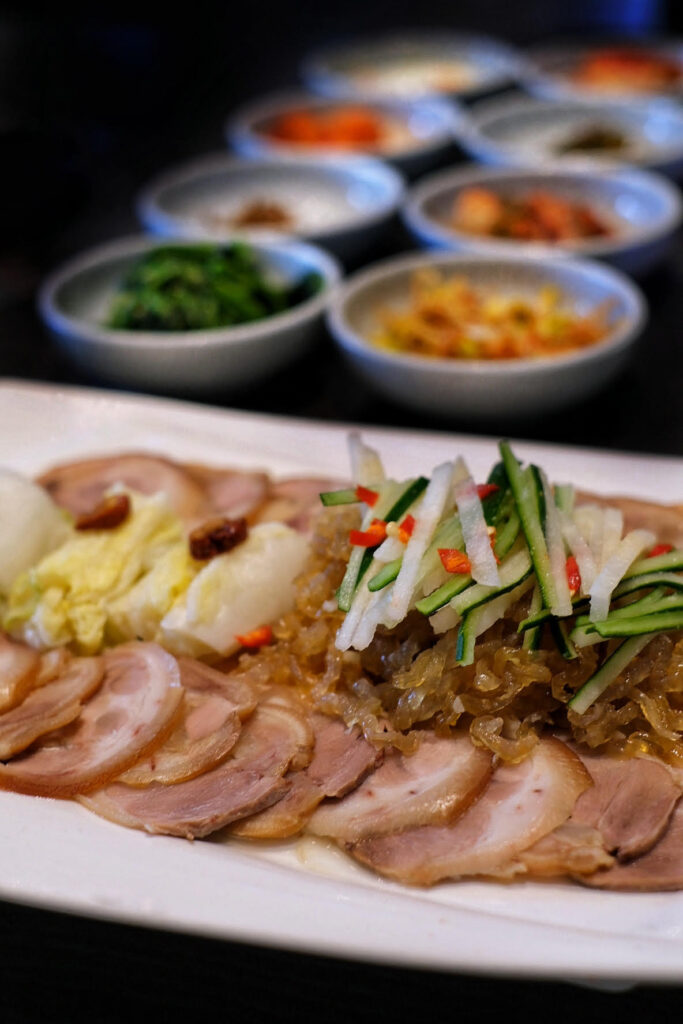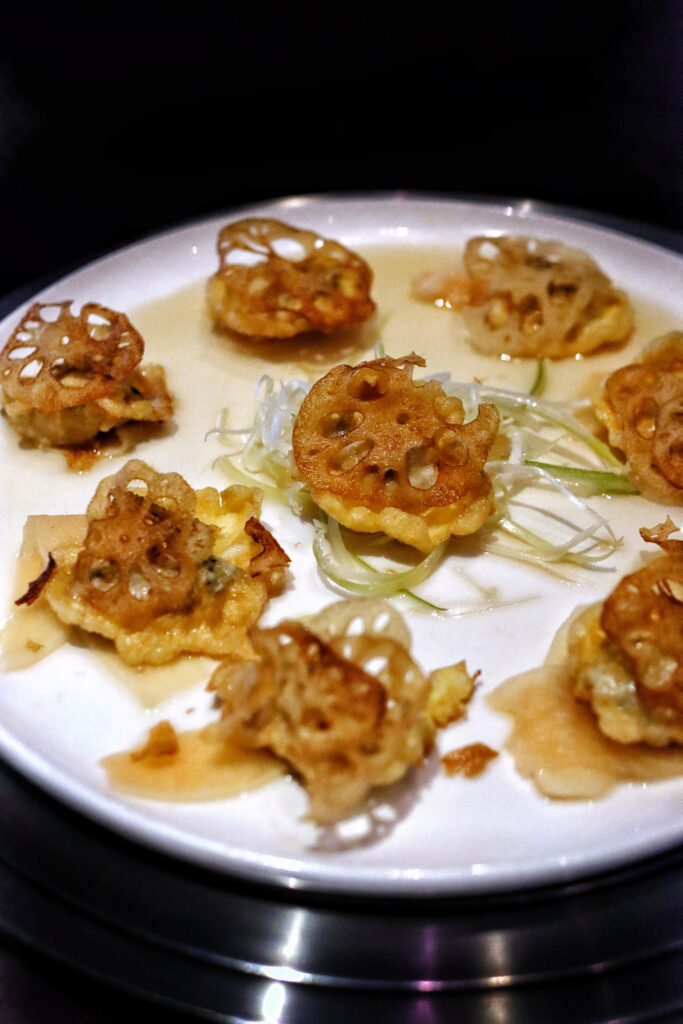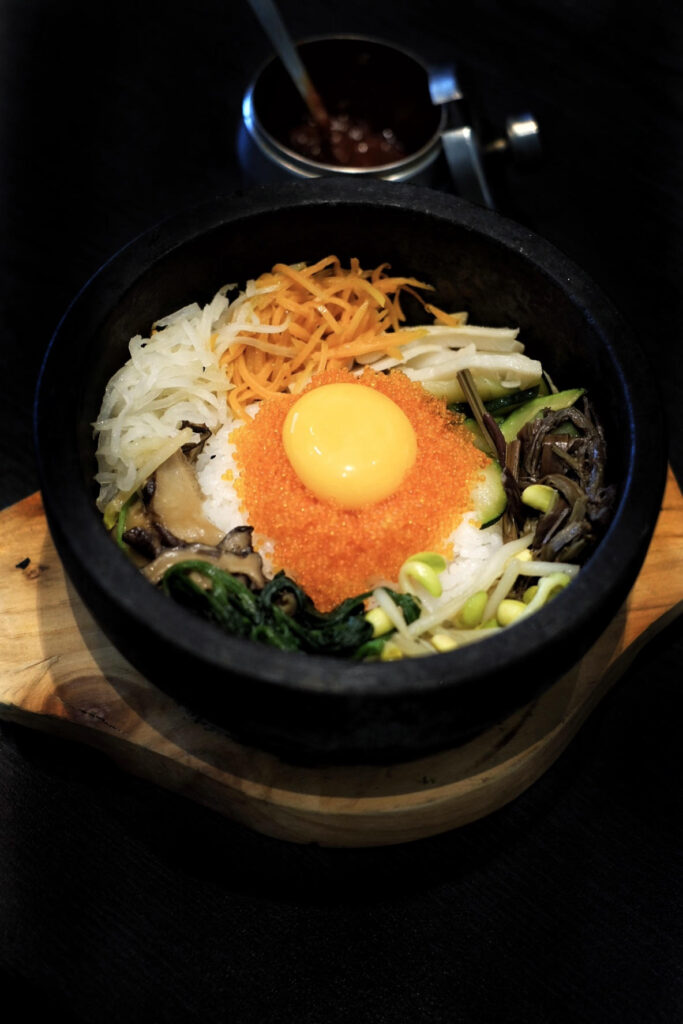 Chang Korean BBQ brings you away from the hustle and bustle of the city to a garden setting in Dempsey Hill . There you can enjoy the grilling of premium meat such as Prime Boneless Short Rib, Marinated Short Rib and Thin Sliced Ox Tongue as well as a variety of greens.
The Appetisers stood out in both aesthetics and flavor. Both the Seasoned Raw Beef with pear, cucumber, pinenut, garlic and york and the Pan Fried Oyster Pancake with Pickled Radish and Lotus Roots score high on the presentation. The Sliced Pork Trotter consisting of jellyfish, kimchi and spring onion with chef mustard dressing will entice the meat lovers.
Bibimbap is always a safe option to have as a staple but the gochujang sauce here stood out for its intensity. Lastly, our dessert which seems to be a regular ice cream proves that appearance is deceiving as we are all blown away by their palatable Ginseng Ice Cream.
 71 Loewen Road 01-01 Singapore 248847
 Operating Hours: Daily: 12.00pm to 3.00pm, 6.00pm to 10.00pm