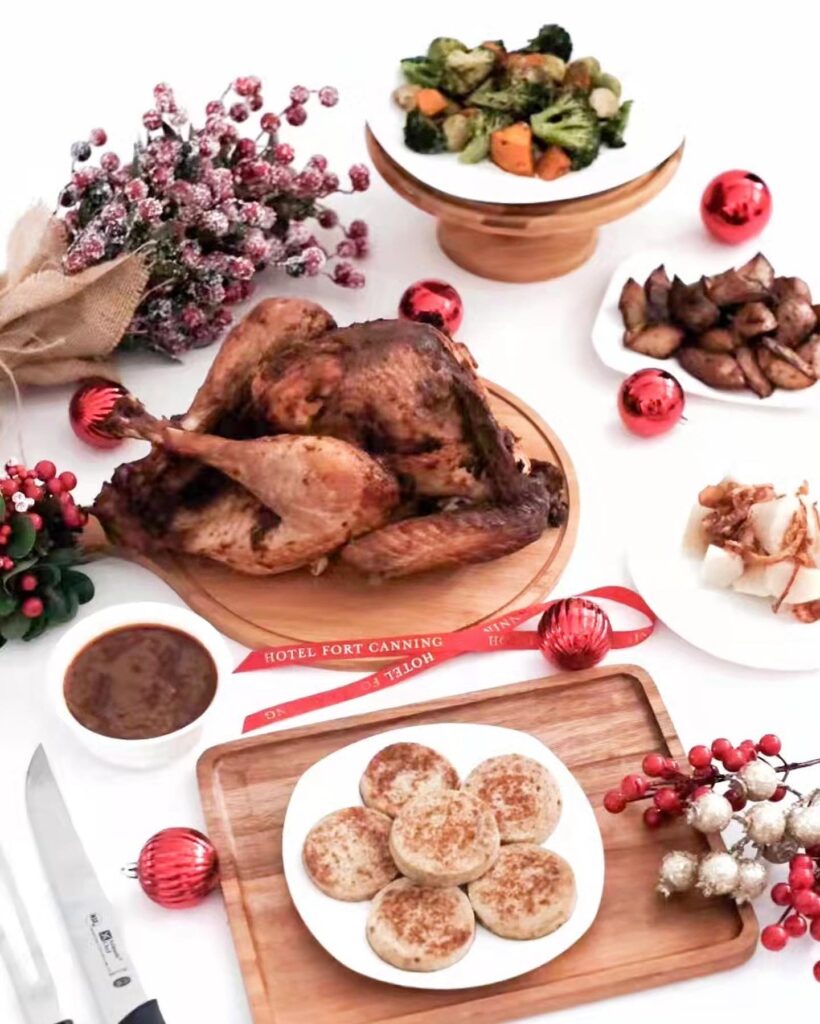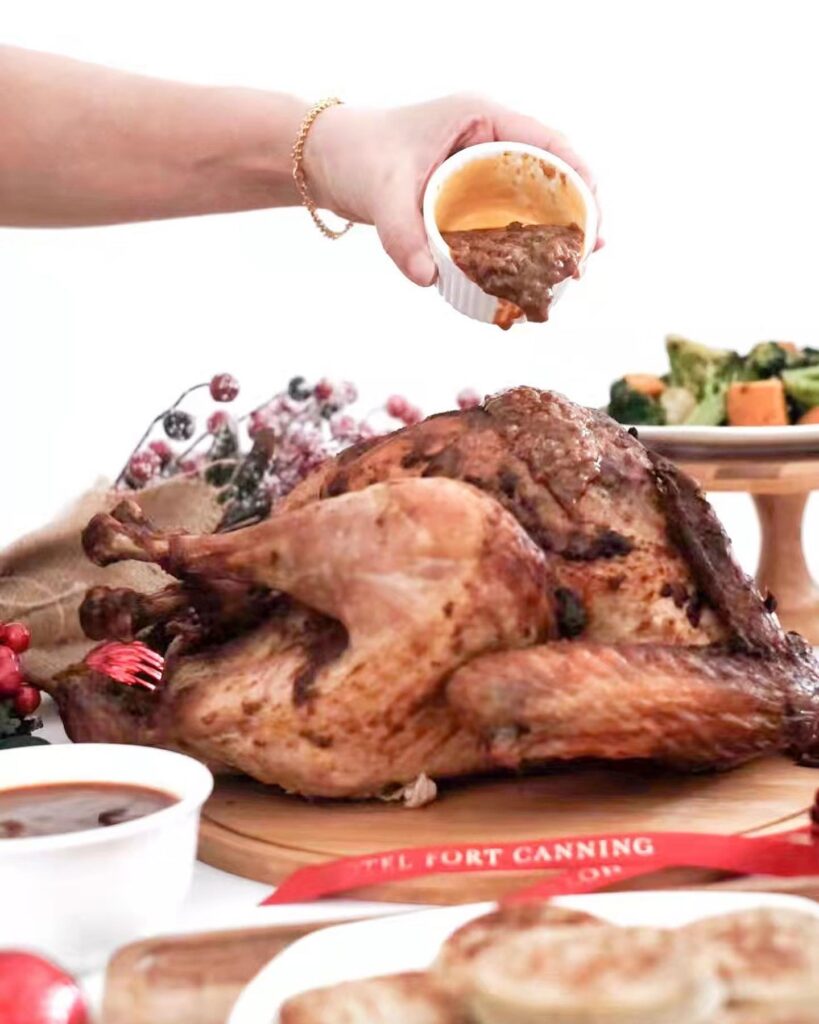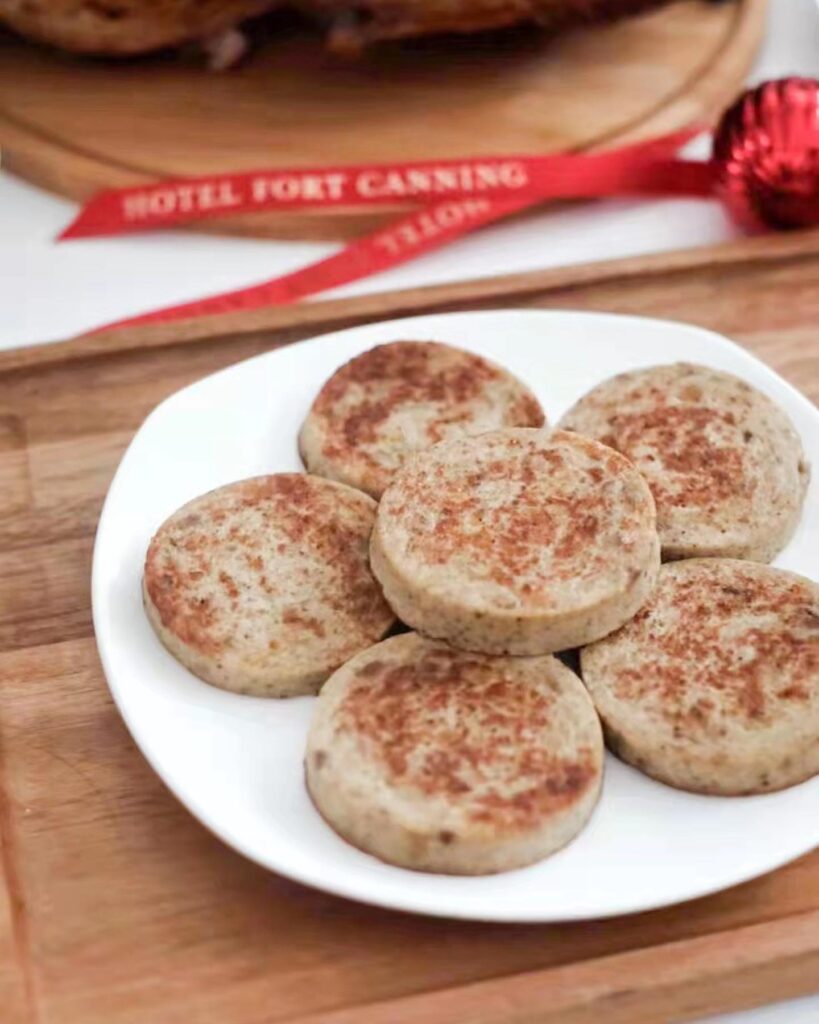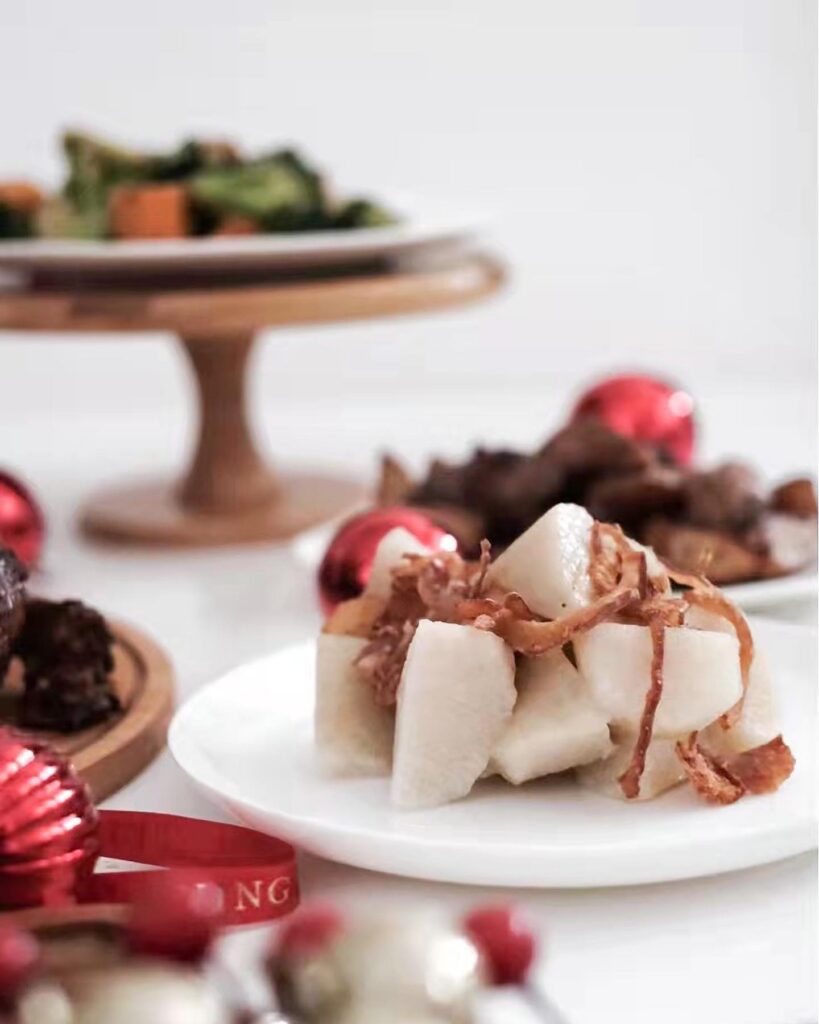 Delight in a holiday season like no other with Hotel Fort Canning ! In keeping with the tradition of introducing Asian-themed turkeys that are so well-liked by local foodies, the Assam Pedas Turkey will surely spice things up this year. The poultry is first given a thorough rub-down with Chef's rempah consisting of a wide selection of spice and aromatics. These include the Assam fruit, lemongrass, ginger flower, laksa leaf, chilli, garlic, onion, tamarind paste and belachan. Sides are given a Southeast Asian spin too; each turkey comes with a delicious serving of Lemang and Assam Pedas sauce. Buttered Asparagus and Sautéed Mushroom and crowd favourite Truffle Mash Potato are other add-on options.
Hotel Fort Canning also offers Classic Turkey and Honey Baked Ham as part of The Salon's selection of seasonal roasts. Festive confectionaries such as Classic Chocolate Log, Gingerbread House and Rich Fruit Cake are also available. Making their debut are three new tantalising flavours of Gianduja Yuzu Cocoa, White Forest and Opalys Dream.The Salon is also offering three- or four-course special to herald in this yuletide from now to 31 Dec. Only on Christmas Day, there is also the special Christmas Rhapsody Semi-Buffet Brunch. Bid farewell to 2021 and welcome the New Year with either a four- or five-course special.
Call 6799 8809 / 8849 1248 or email [email protected] to order Christmas-To-Go Goodies which will be available for order from now to 02 Jan 2022.
11 Canning Walk Singapore 178881