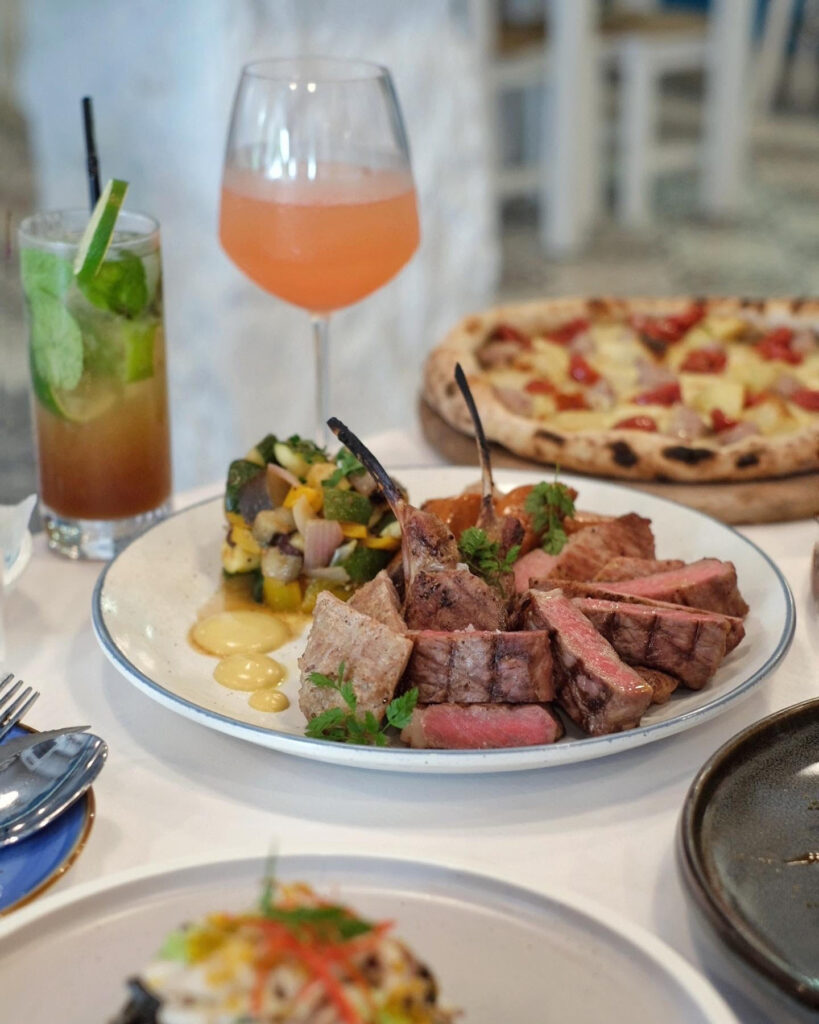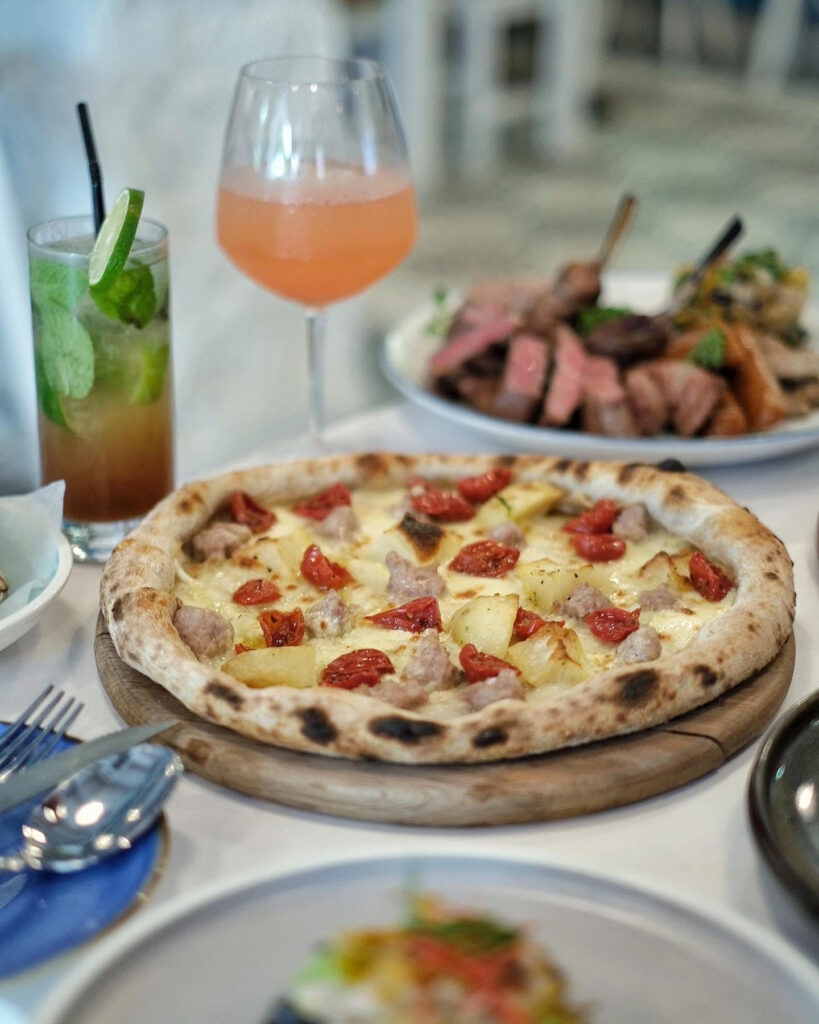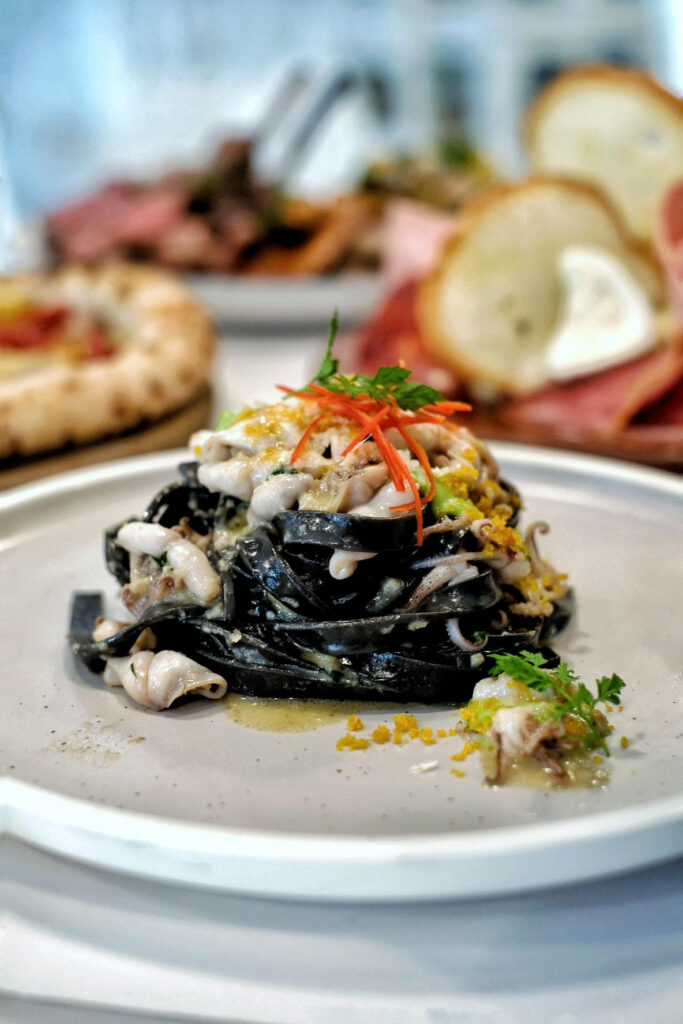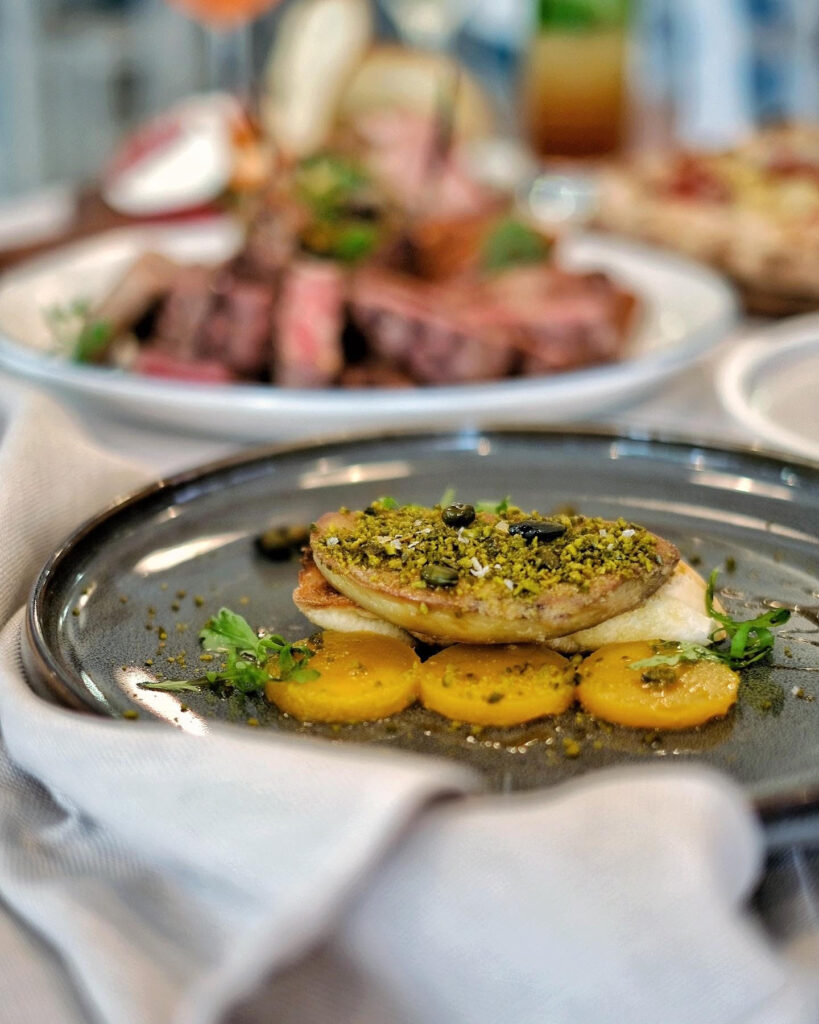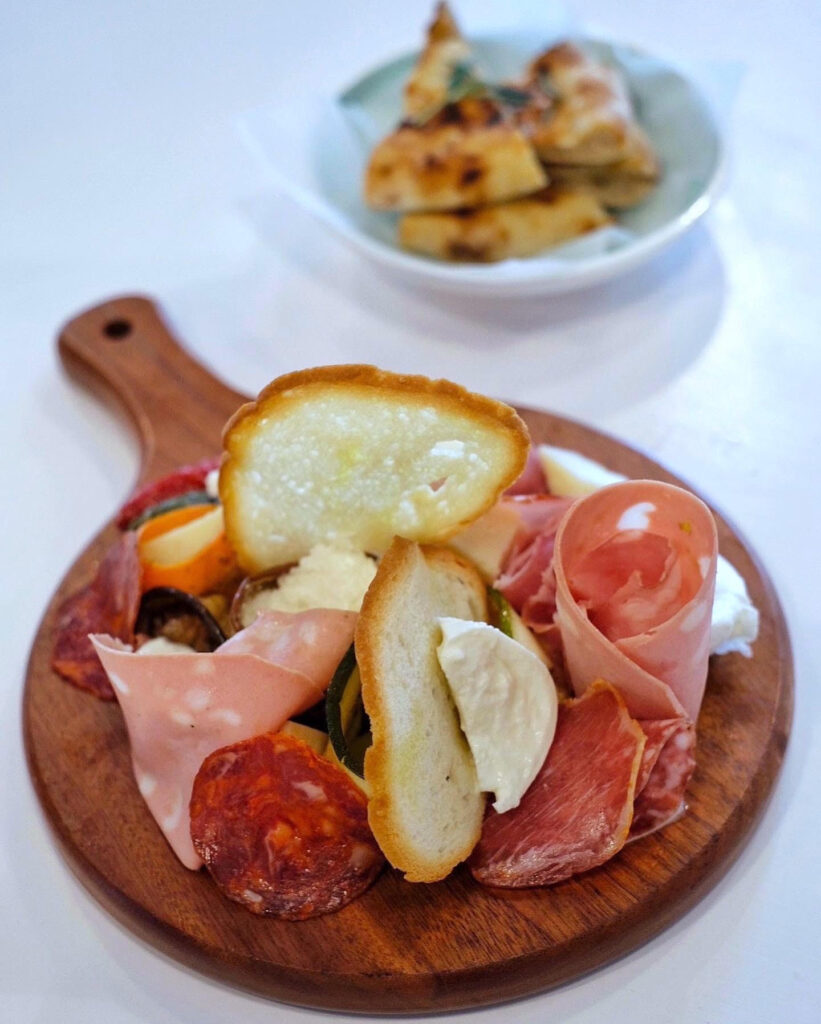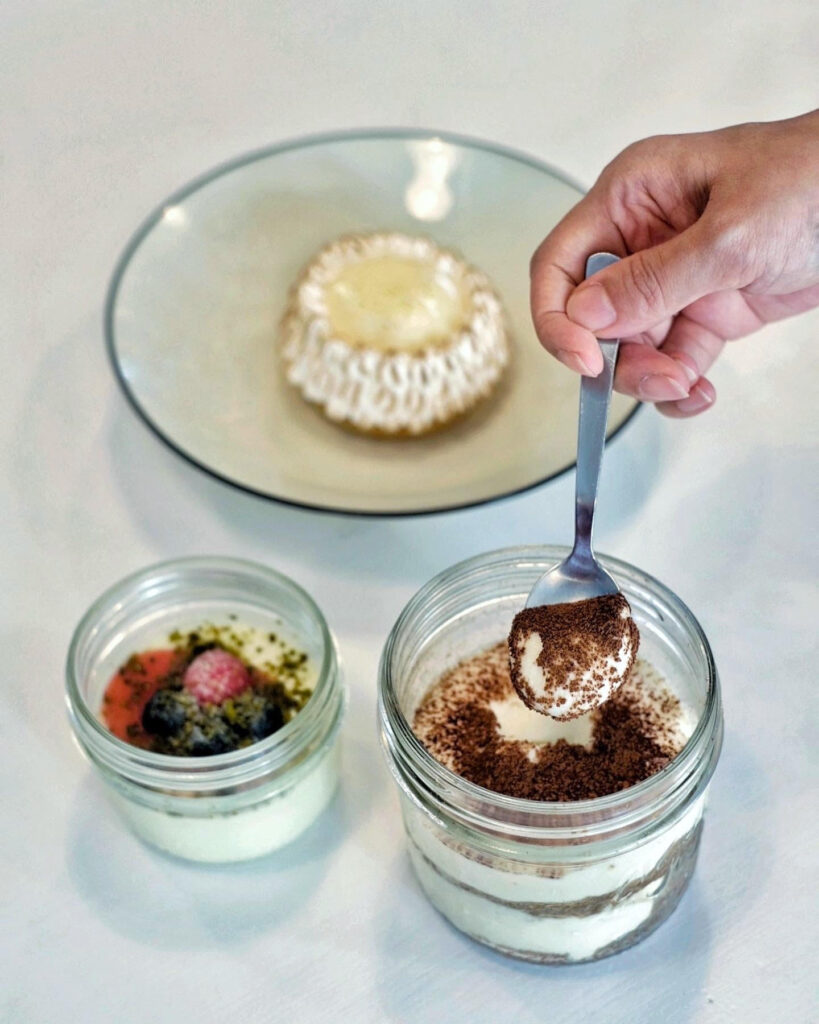 Cugini is a traditional Italian gastronomy in a trattoria setting that is located at Club Street previously. They have just relocated to their new location at Joo Chiat.
Known for their white and turquoise interior, the restaurant offers authentic and delectable Italian cuisine. We started with their appetizer Antipasto Misto that comprises of Italian Cold Cuts & Cheeses, Grilled Vegetables and Pizza Bread. Then we had the Fegato Grasso which is made up of foie gras on sesame brioche paired with Passito wine reduction, mango salad and pistachio crumbs.
Mains are next and we had the Solepomodoro pizza made up of mozzarella, Italian roasted ham, artichoke, hard boiled egg and salami. We also had the Homemade Fetuccina Al Nero prepared with Squid Ink Fetuccine, Baby Squid, Peas and Sardinian Mullet Roe.
One of the signature dishes is the vegan friendly Homemade Raviolo Al Tartufo made with Black Winter Truffle & Potato, Parmesan, Walnuts and Truffle Butter Sauce. There are two options for Mixed Platter which can be either meat or seafood. The meat option here consists of Rib-Eye Steak, Italian Sausages, Lamb Chop, Secreto Iberico and Grilled Vegetables Caponata.
There is an extensive selection of wine and cocktails as well to go with the meal and we end off with the classic Tiramisu, Lemon Tartlet and Panna Cotta.
37 Joo Chiat Place Singapore 427761
 Operating Hours: 
Wednesday to 12.00pm to 3.00pm, 6.00pm to 10.30pm
Tuesday: 6.00pm to 10.30pm
Monday: Closed