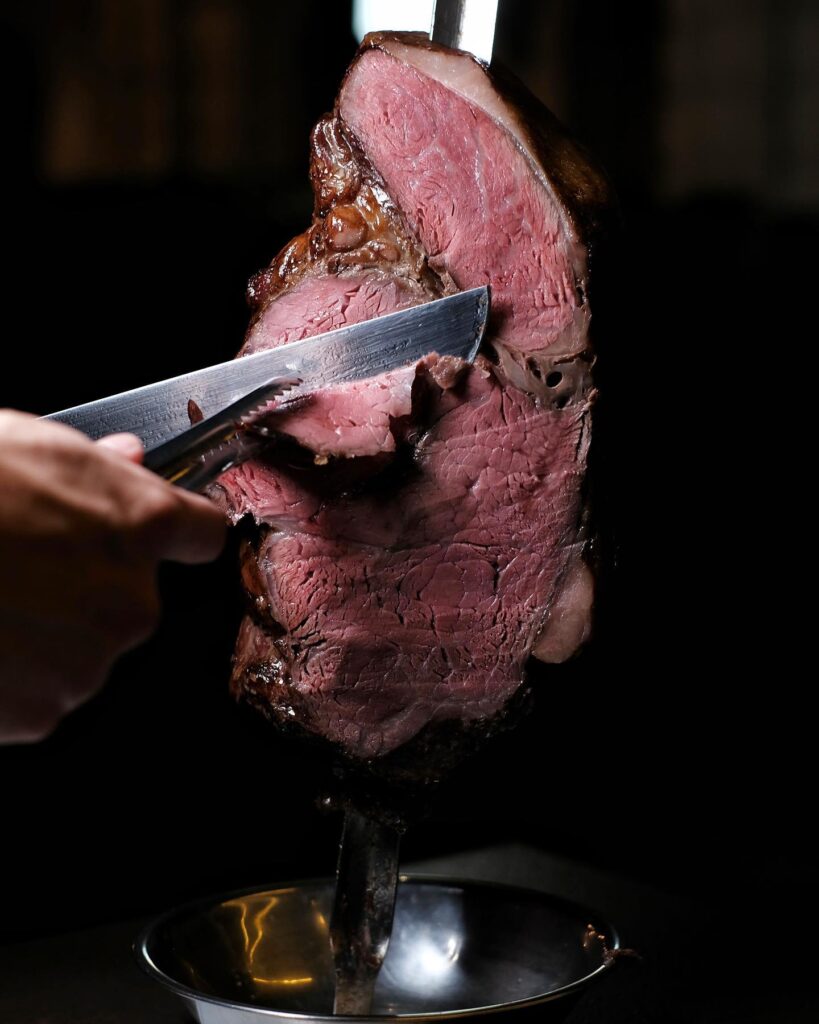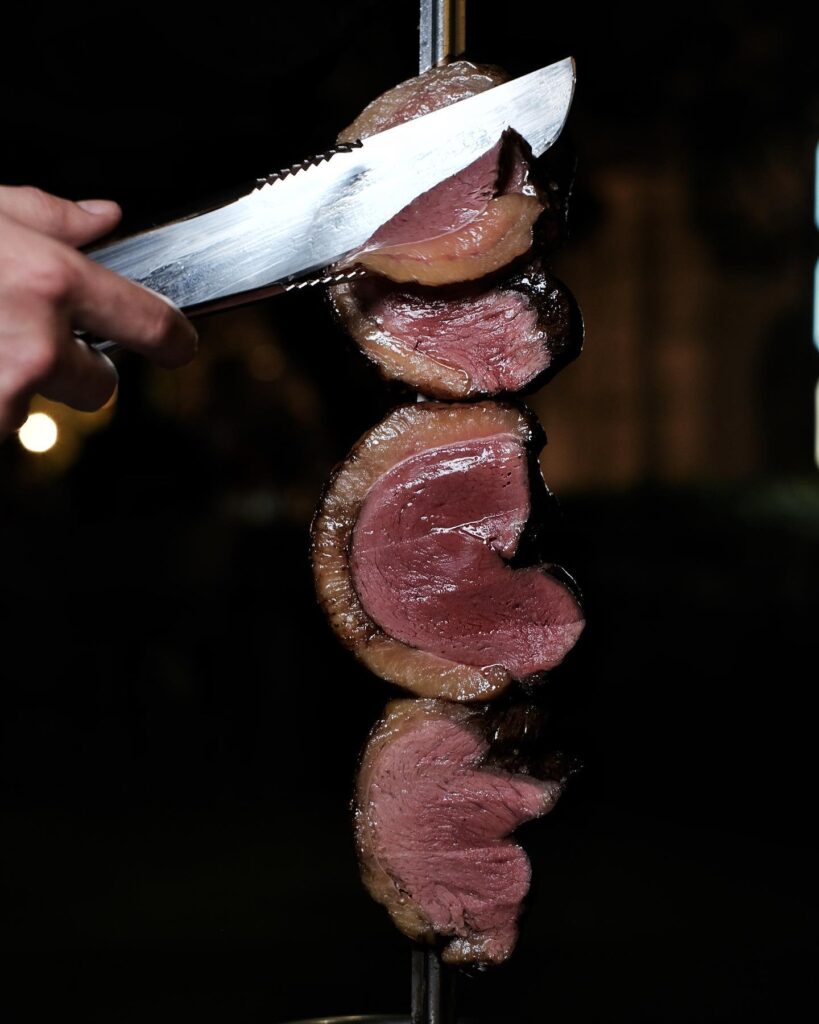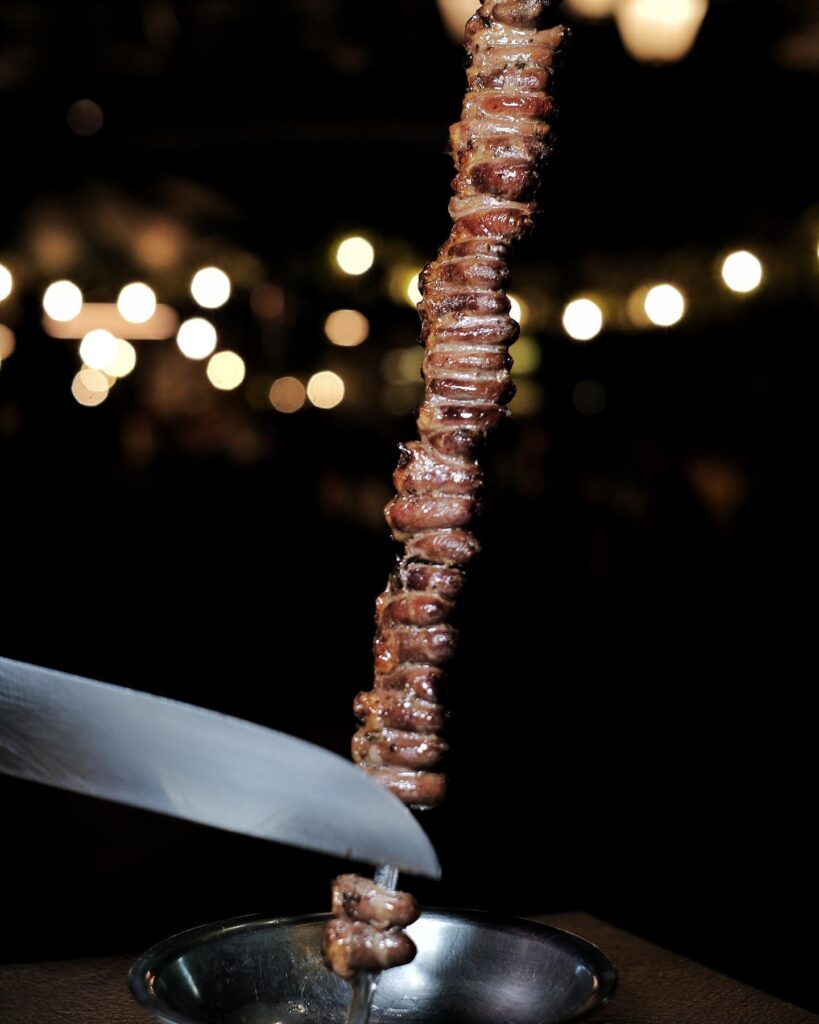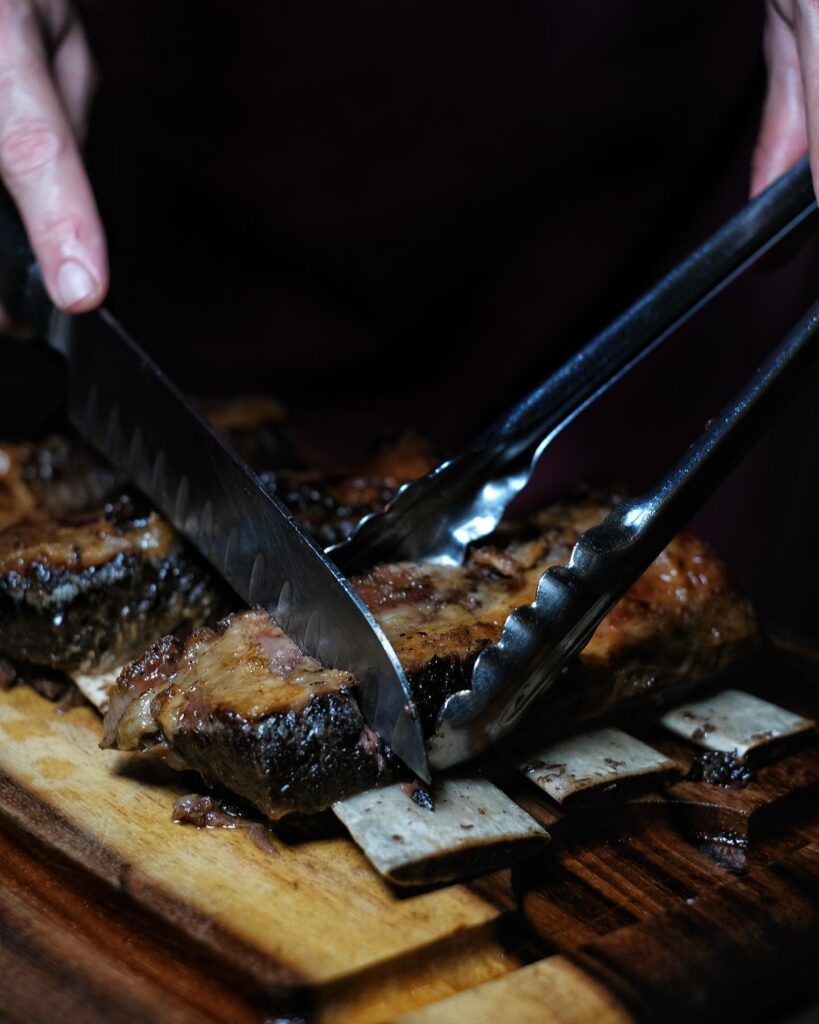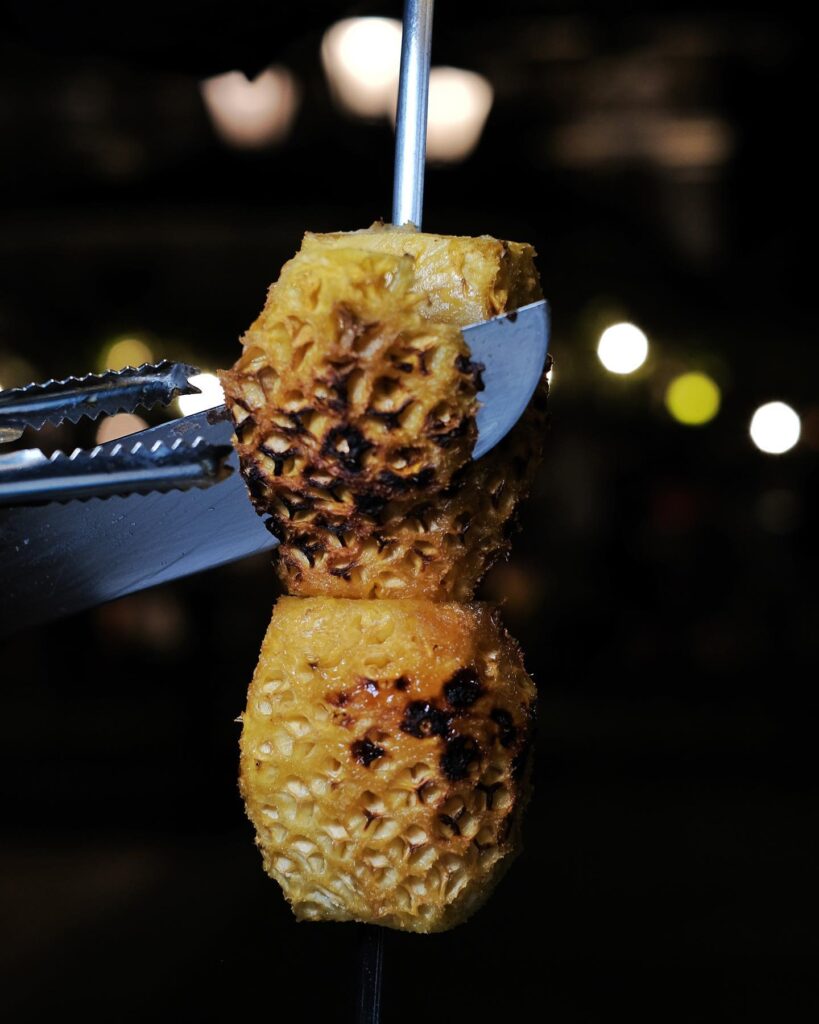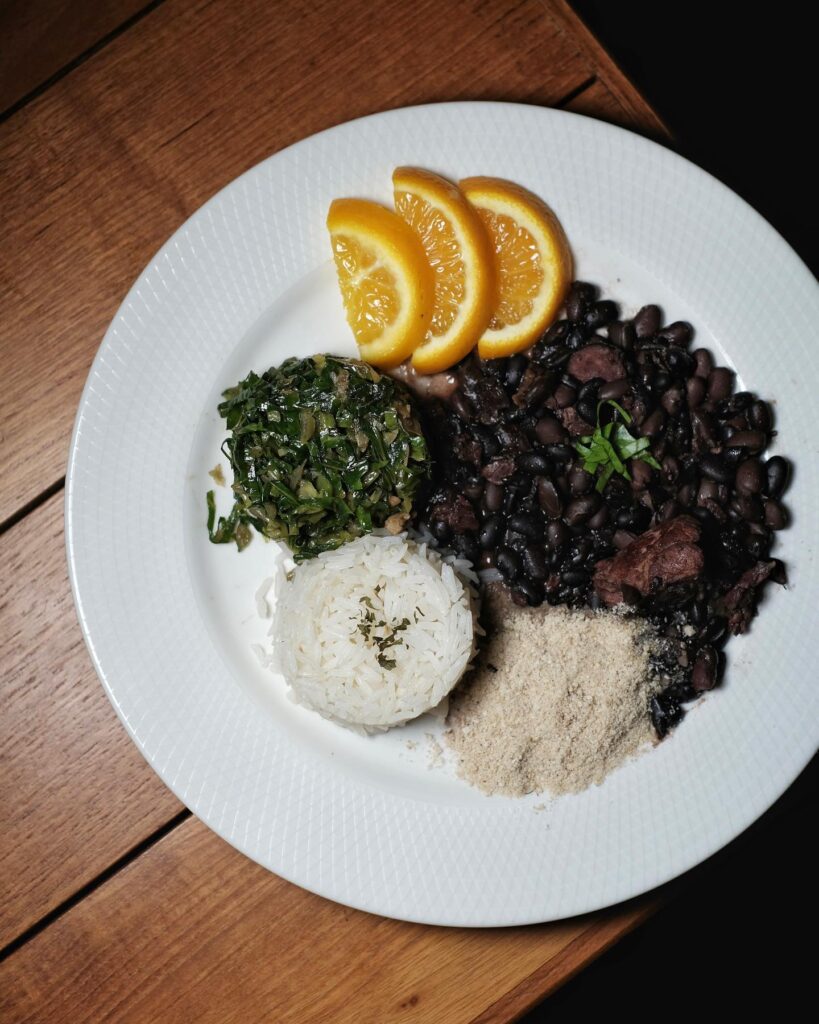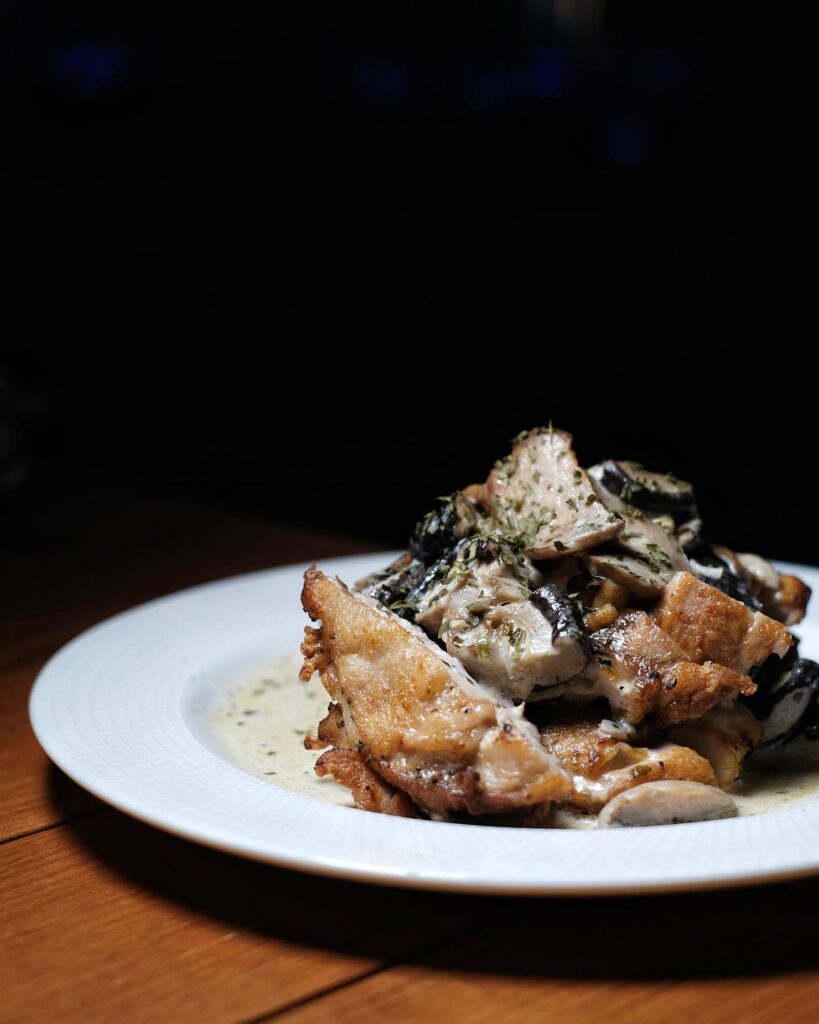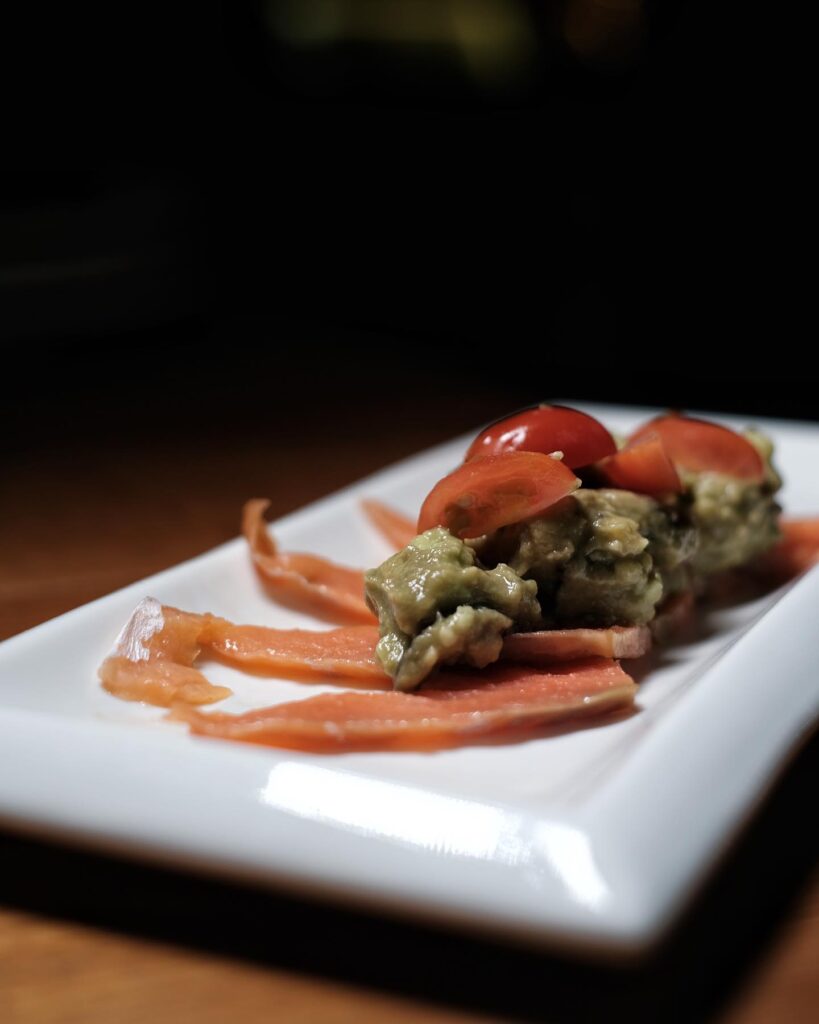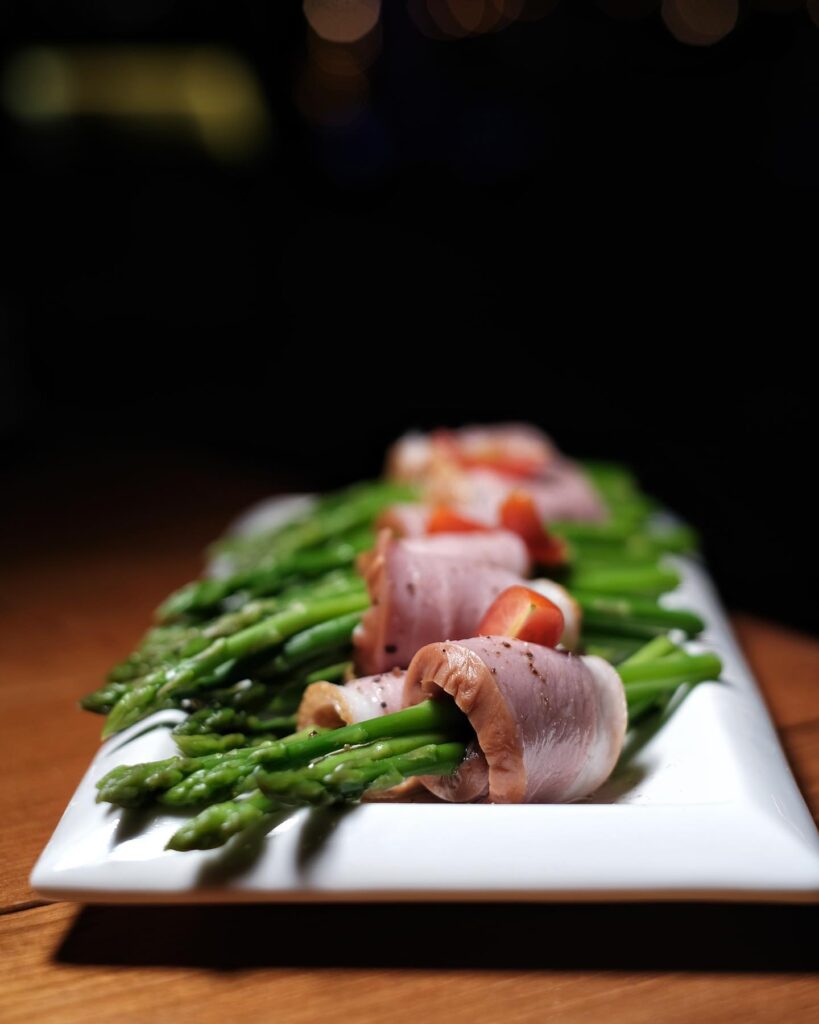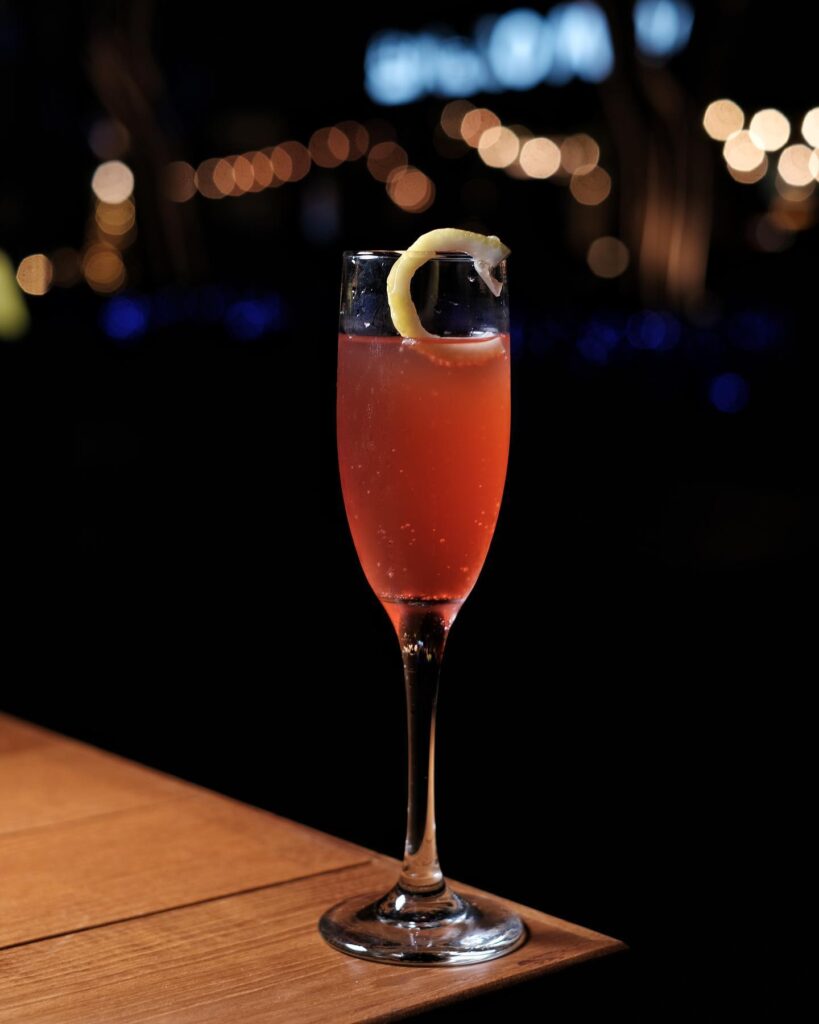 Carnivore is known for serving a dinner buffet of a wide variety of succulent meats expertly grilled and carved right onto the plates of customers. For the year end celebrations this year, they will be offering their exclusive Wagyu Beef Rump and Seasonal Cocktails. Cheers to the New Year with the Bellini Cocktail that is prepared with Prosecco and Peach Syrup with a touch of Grenadine Syrup.
Below is the Brazilian Churrasco experience that we had.
Beef: Picanha (Rump Cap), Alcatra (Beef Rump), Cupim (Beef Hump), Short Ribs, Tenderloin Wrapped in Bacon (only for Friday and Saturday), Beef Brisket.
Lamb: Boneless Leg of Lamb.
Chicken: Boneless Chicken Thigh, Chicken Heart, Chicken Wrapped in Bacon, Chicken Wings.
Fish: Butterfish.
Pork: Roast Pork, Pork Jowl with Mixed-Herbs, Housemade Sausage, Honey Gammon Ham.
Others: Grilled Pineapple, Pao de Queijo (Brazilian Cheese Bread).
This will be the New Year Buffet Menu on 31 Dec and 1 Jan.
Soup
Seafood Bouillabaisse
Cold Appetizer
Waldolf Salad with Ranch Dressing
Thai Asparagus wrapped with Smoked Duck Breast
Marinated Cherry Tomato with Basil and Mozzarella Cheese
Roasted Pineapple with Japanese Cucumber
Chick Pea's Salad with Cherry Tomato and Tahini Dressing
Smoked Salmon with Avocado Salsa
Hot Entree
Buttered Spaghetti
Lamb/Beef Stew
Feijoda Set
Baked Tilapia Fillet with Lemon Cream Sauce
Roasted Boneless Chicken Leg with Mushroom Truffle Cream Sauce
Tempura Sweet Potato
Breaded Shrimp with Spicy Mayonnaise
Assorted Vegetable with Butter Sauce
30 Victoria Street Chijmes 01-32 Singapore 187996
Operating Hours: Monday to Sunday: 6.00pm to 10.00pm
Pricing for Festive Season:
31 Dec – $89++ per adult, $20++ per child
1 Jan – $79++ per adult, $20++ per child