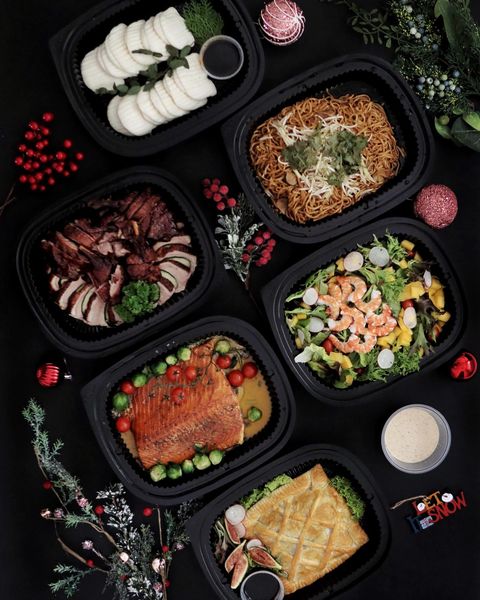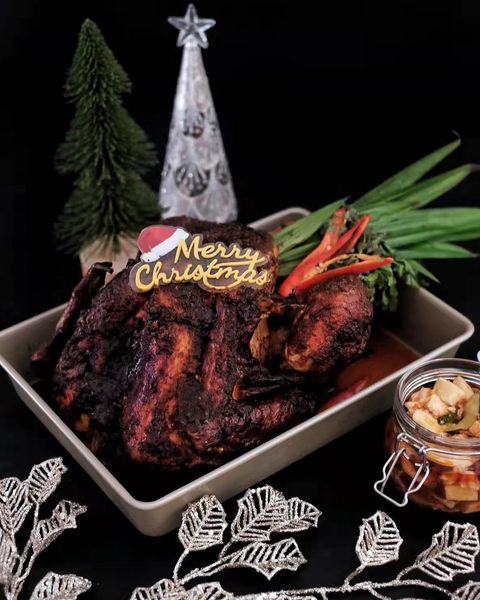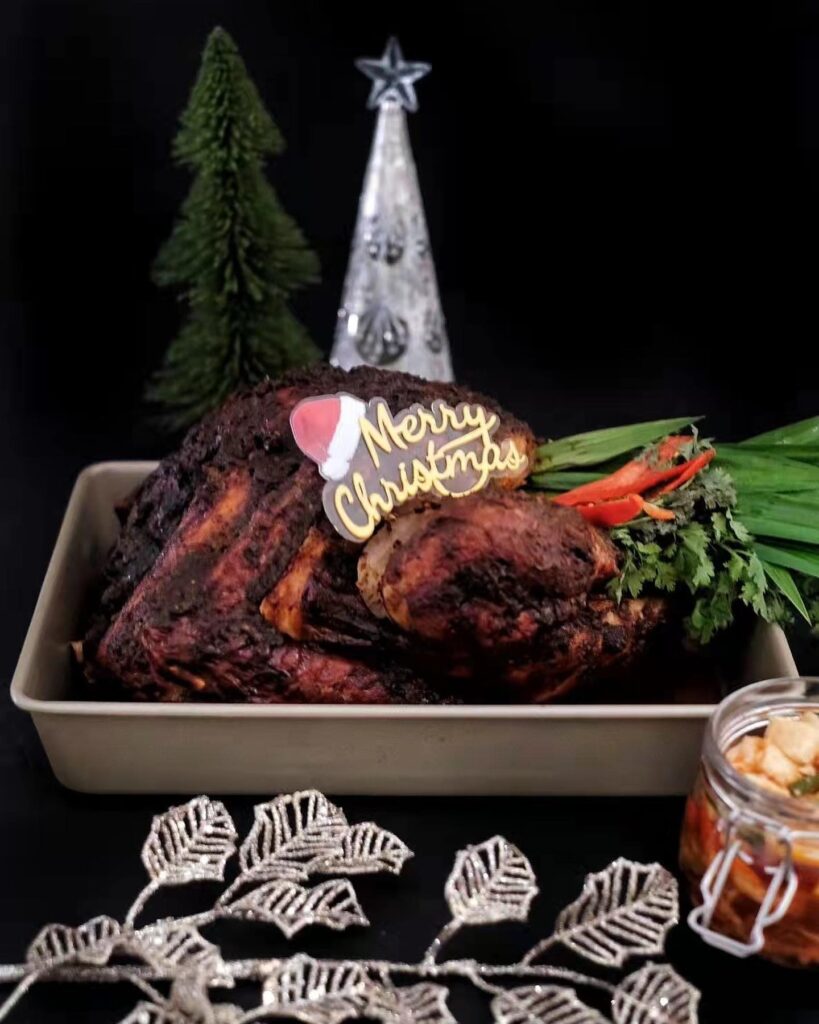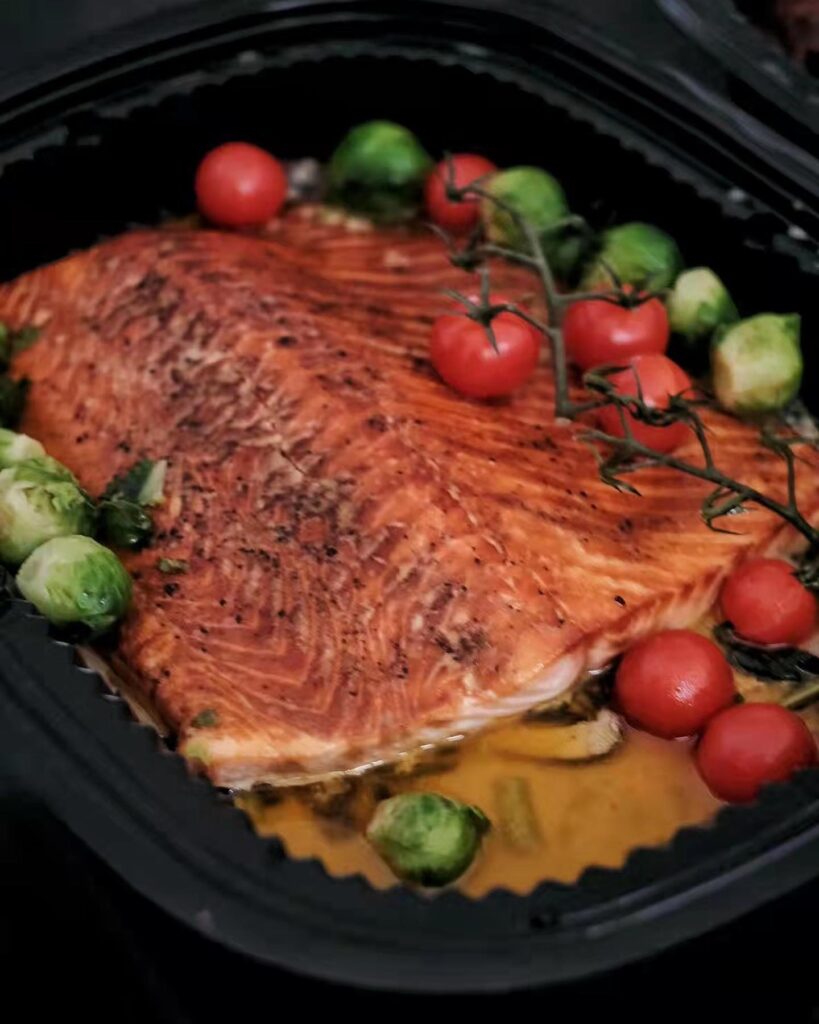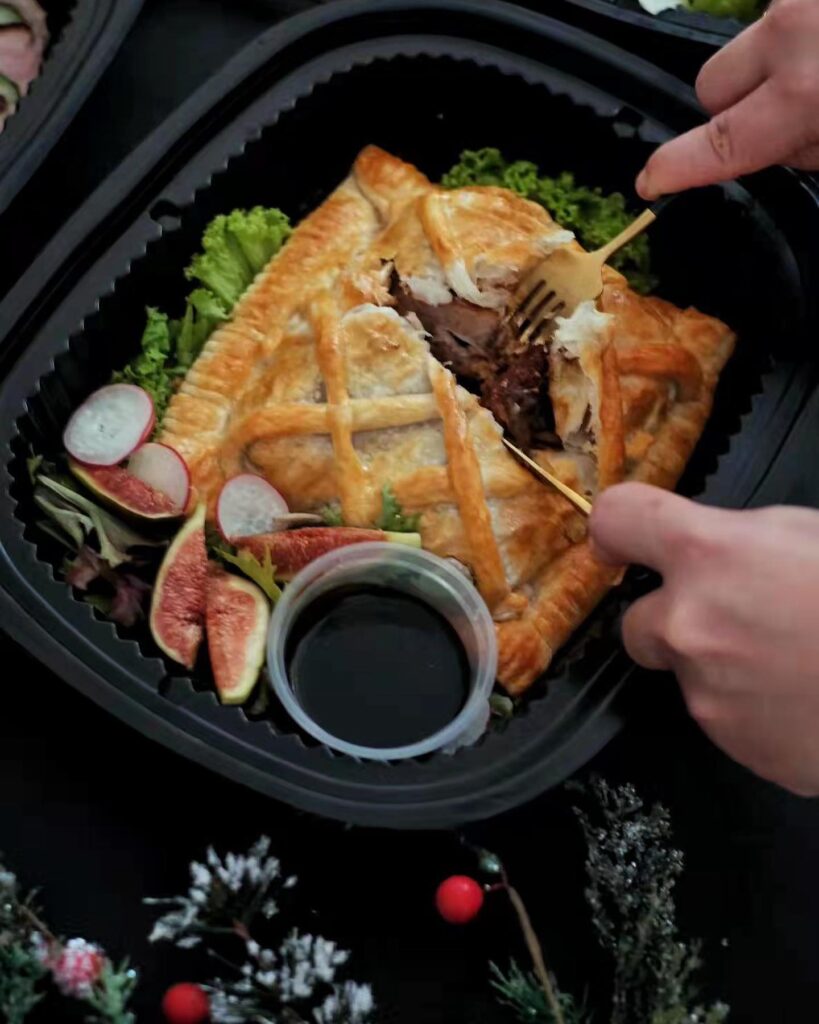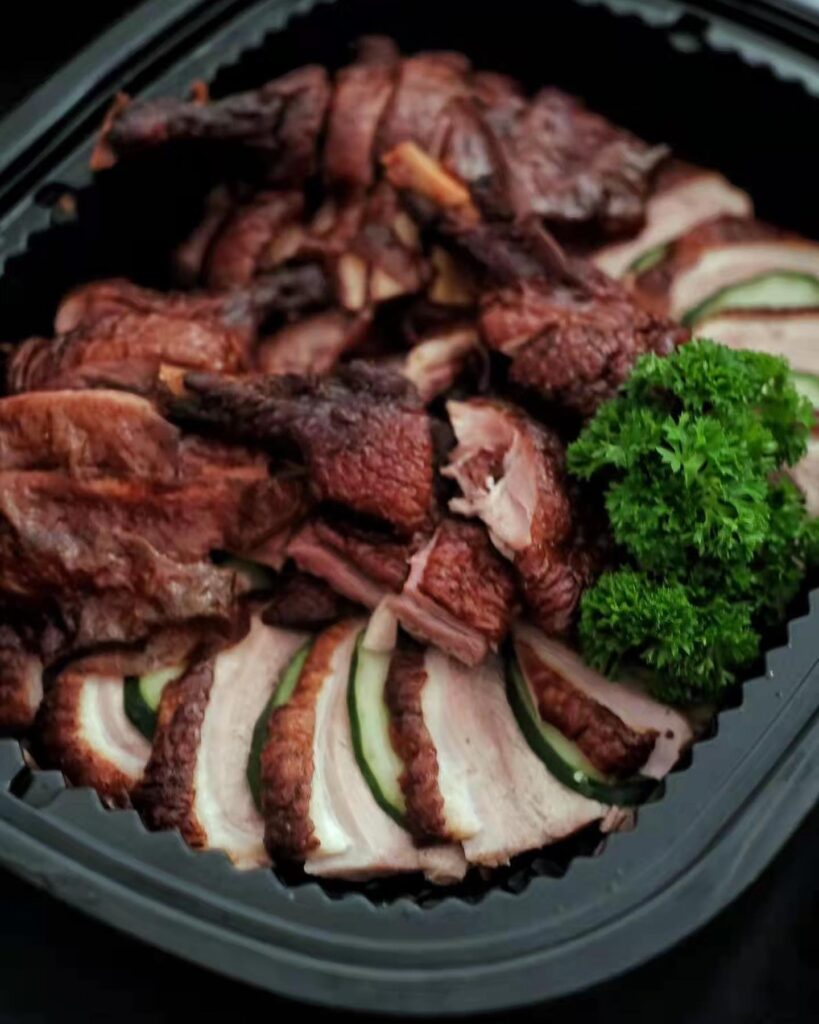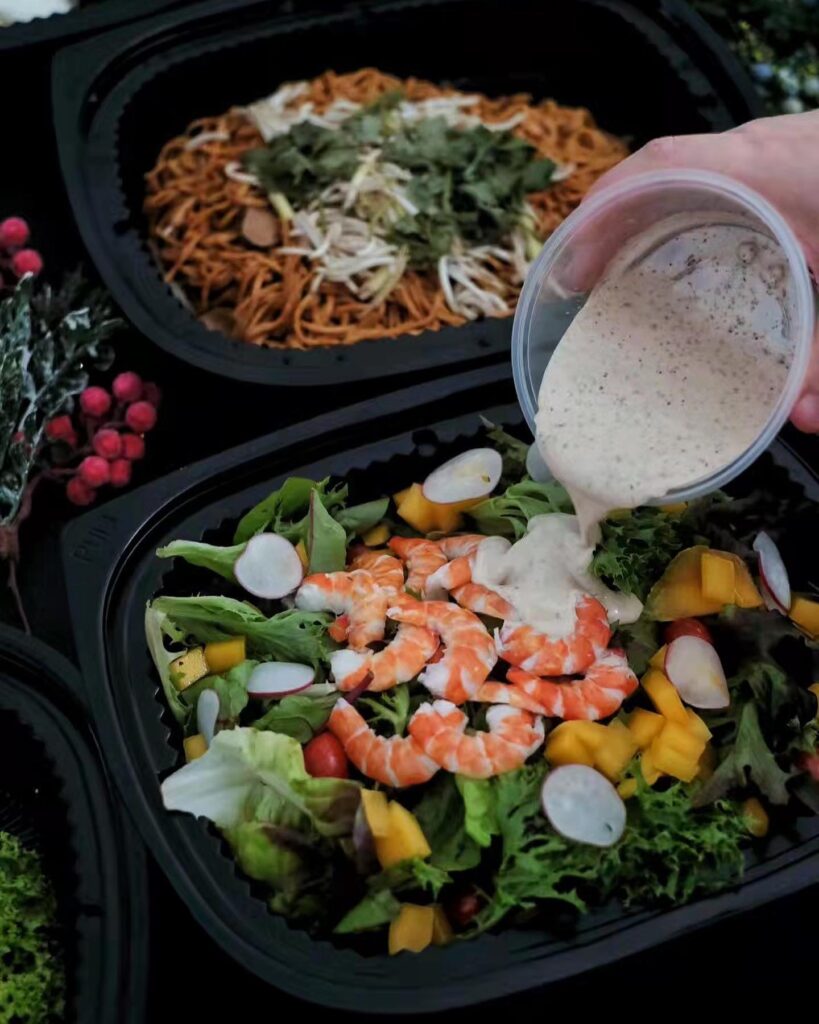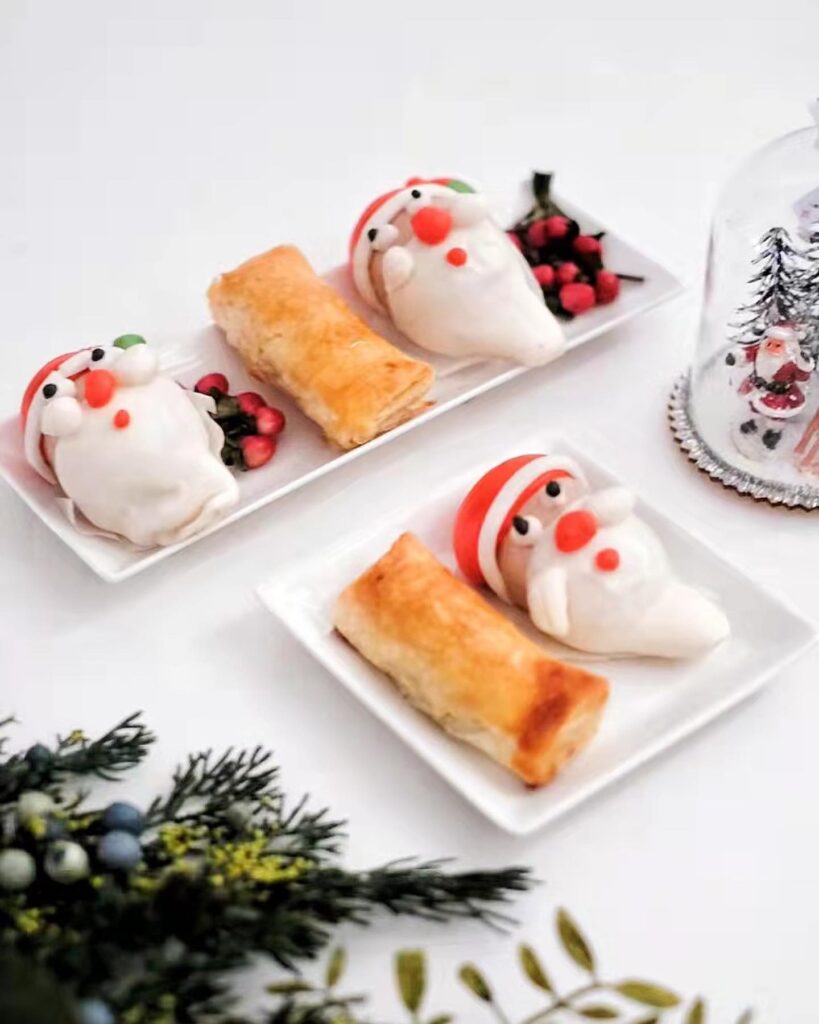 A MICHELIN Restaurant 2021, 2019 & 2018 and MICHELIN Bib Gourmand Restaurant 2017 and 2016, Peony Jade 玉河畔 has launched a series of Christmas Bundles and featured here is the Santa's Bundle Deal Winter Wonderland that serves up to 10 pax.
Cantonese-style Char-siu Baked Pork Wellington (approximately 1 kg)
Baked Salmon Florentine (approximately 1 kg)
Prawn & Mango Salad
PEONY JADE's Signature Camphor-wood Tea Smoked Duck
Classic Cantonese-style Ee-fu Noodles.The highlight of the bundle is the new Nyonya Fragrant Kum Heong Mala Turkey (5kg to 5.5kg – estimated weight before roasting) that is accompanied with brand-exclusive achar and a bottle of Nyonya Fragrant Kum Heong Mala sauce. The meat is delightfully tender while the Nyonya Fragrant Kum Heong Mala sauce is incredibly rich and flavourful.
Order at https://peonyjadechristmas.oddle.me/…/8a818f287d04be370…Island-wide delivery & Pickup Available. Enjoy a Christmas Promotion of 10% Discount on Turkeys, Ham and Cantonese-style roasted char-siu kurobuta pork short ribs.
To end off your festive meal, indulge in the Handcrafted Yuletide Santa Claus Bao with Belgian Dark Chocolate.
10 Bukit Chermin Road Keppel Club Singapore 109918.
Opening Hours: Daily 11.30am to 2.30pm, 6.00pm to 9.30pm