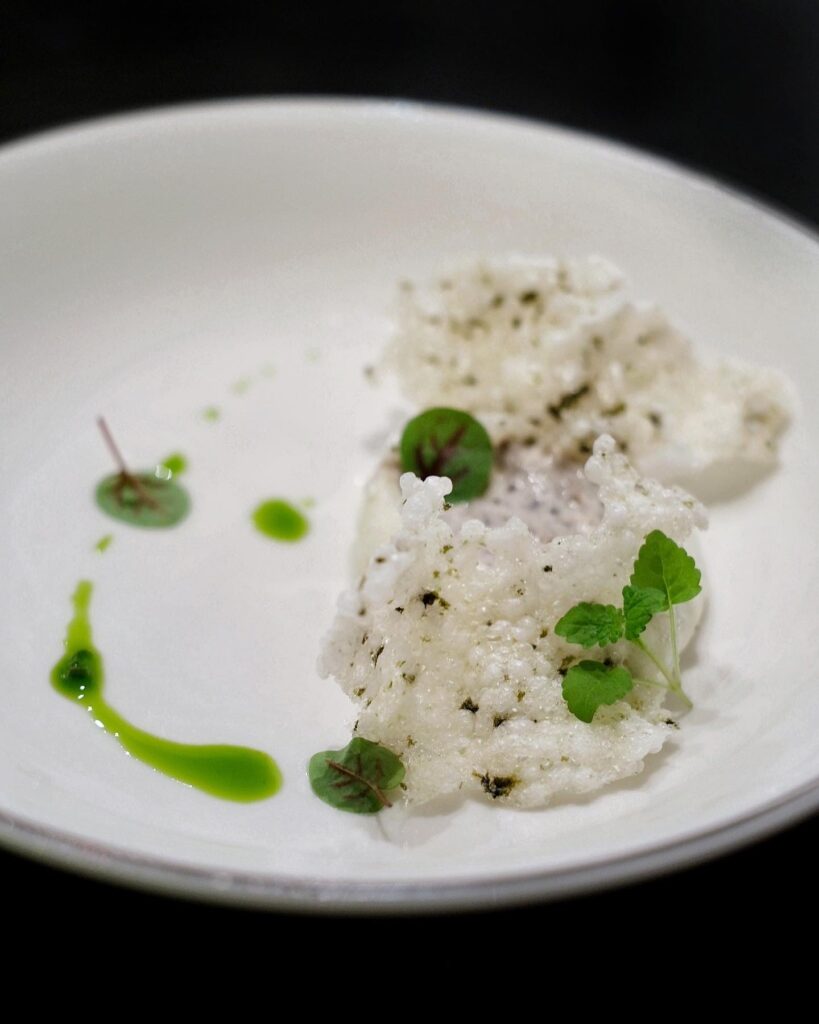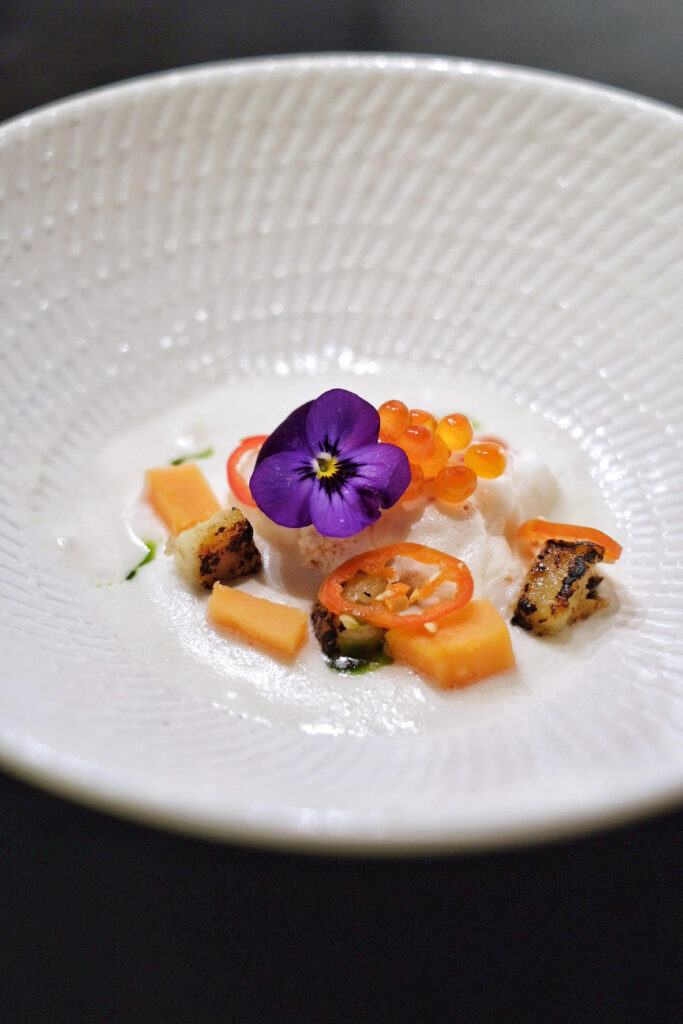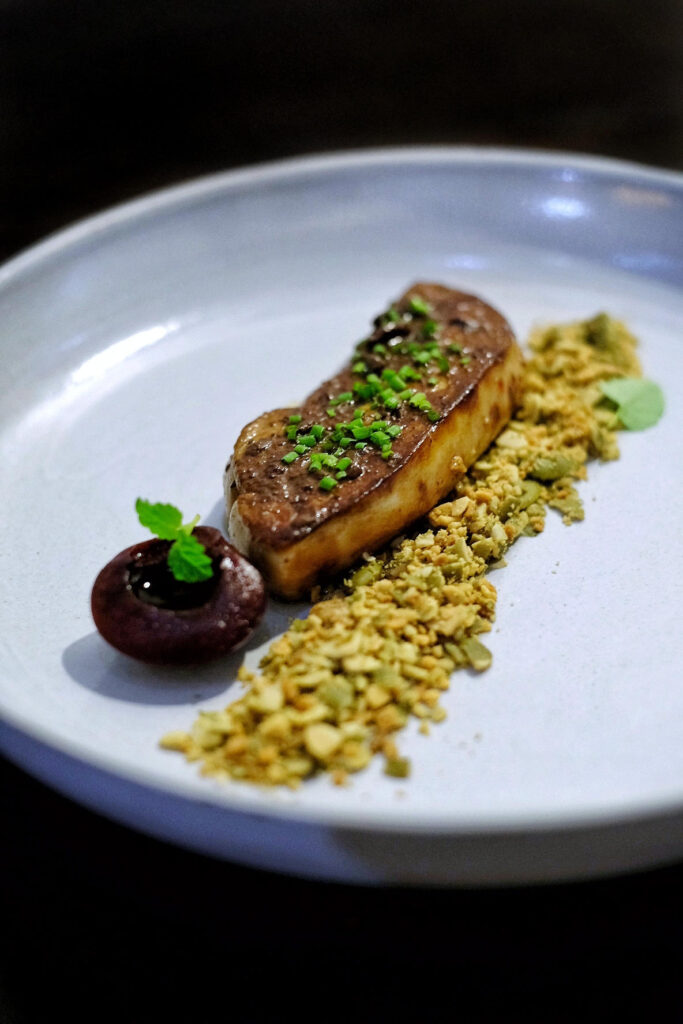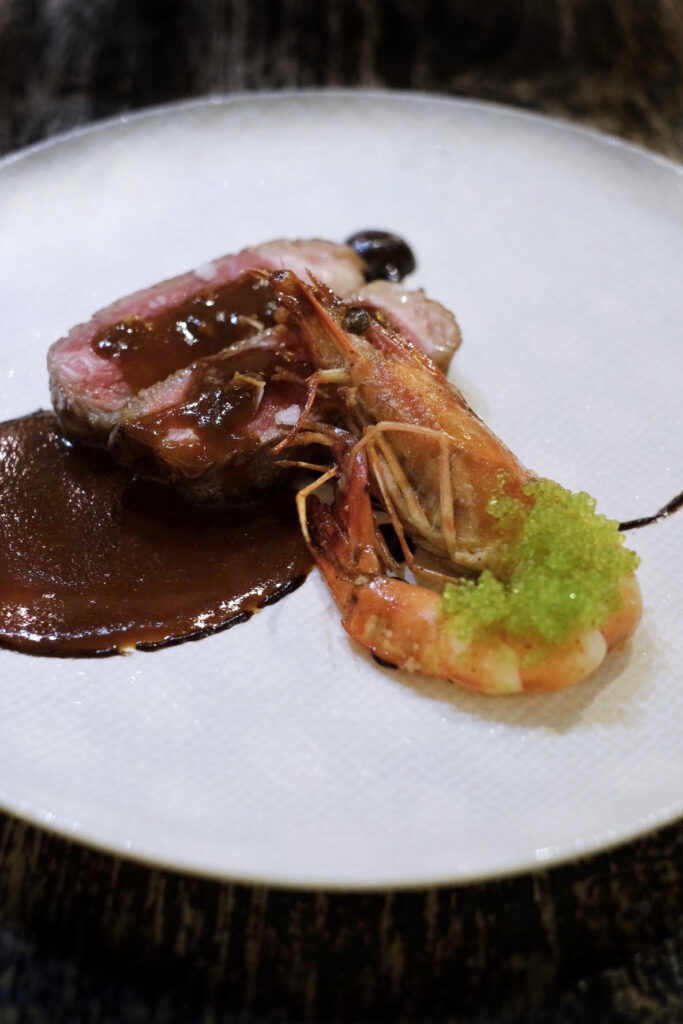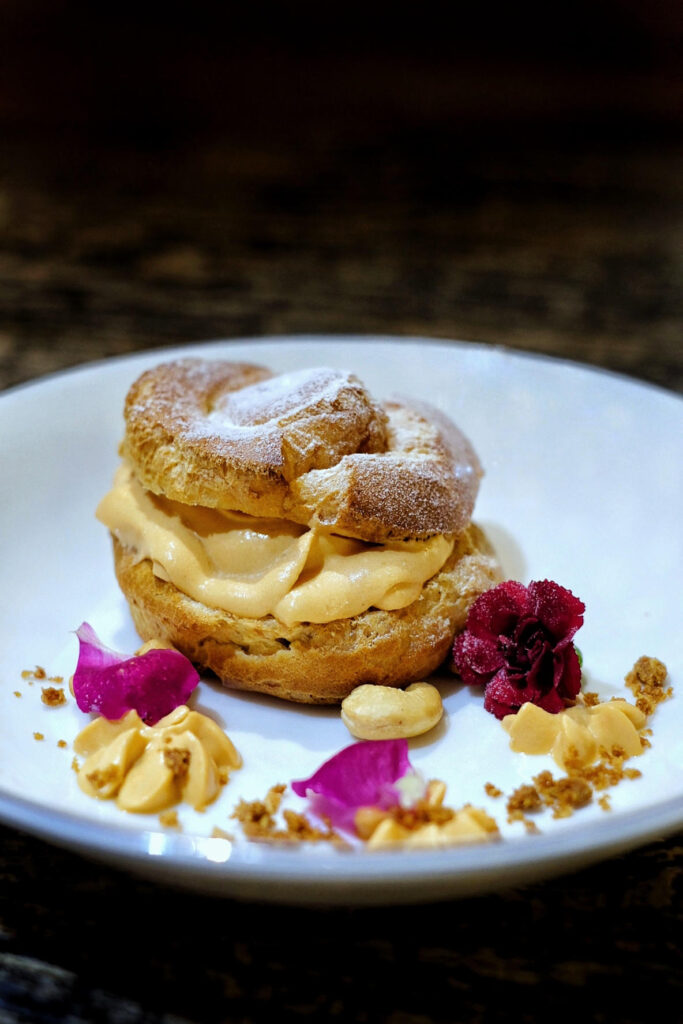 Opened since 2012, Carry On Cafe is a cafe by day and has just introduced a casual private dining concept for their evening patrons.
The set menu begins with the Truffle Honey Burrata and Crisp Sago with the Sago Chips made in house. Next up is the Coconut Crayfish Ceviche with Salmon Caviar and the hint of lemon in the coconut-infused white sauce makes it really appetising.
This is followed by the Seared Foie Gras coated with a layer of chocolate and paired with Mixed Nuts and Pickled Cherry. The presence of the almonds and pistachios add a delightful crunch to the dish.
The main will be the USDA Sirloin and the Tiger Prawn accompanied by Black Garlic, Veal Jus and the tantalising Wasabi Tobiko. End off the meal with a huge serving of their toothsome dessert Thai Tea Cream Puff.
348 Tanjong Pagar Road Singapore 437115
Operating Hours:
Monday to Friday: 8.00am to 10.00pm
Saturday: 9.00am to 10.00pm
Sunday Closed