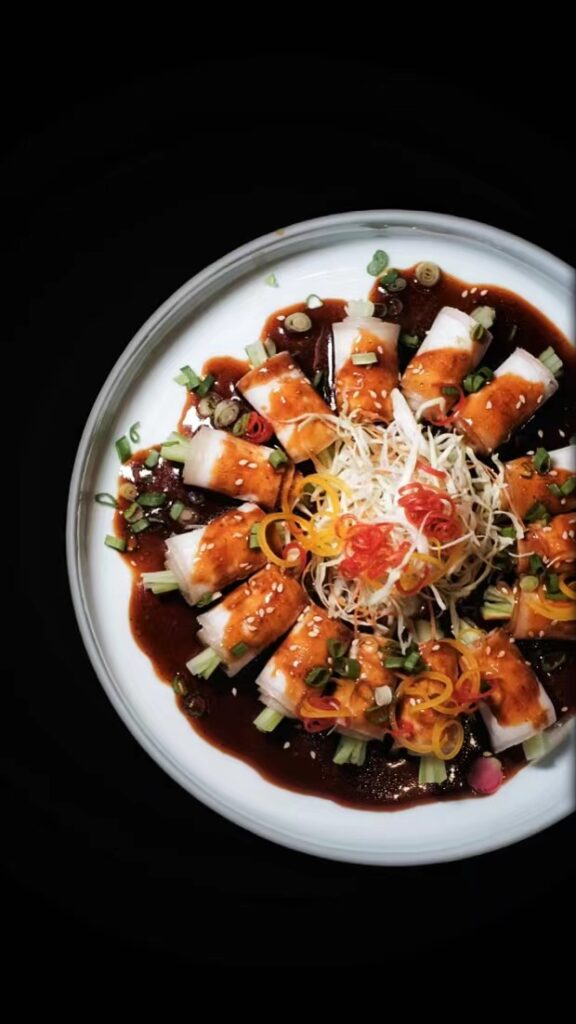 Aloft Singapore Novena launches its first-and-only, music-
inspired Chinese restaurant, Yuè (乐). Located in the world's largest Aloft hotel at Zhongshan Park, Yuè provides an exceptional culinary experience that combines traditional Chinese cuisine with a contemporary twist, delighting music lovers, gourmands, and connoisseurs alike.

Each dish playfully references popular song titles, adding a layer to the dining experience evoking nostalgia and fond memories. Led by the renowned Executive Sous Chef Awyeong Kin, Yuè boasts an extensive menu featuring more than 130 delectable dishes. Featured here are some of the recommended dishes.

菜精选 Appetizer
蒜泥狠 Kurobuta Pork Belly, Garlic Sauce

酸心良苦 Chilled Bitter Gourd, Preserved Plum

麻辣 Lotus Root, Szechuan Mala

特色汤品 Soup
南瓜车 Pumpkin Broth, Crabmeat and Scallop

纵横四海 Live Seafood
金多虾啊 Deep-fried Tiger Prawn with Creamy Milk and Salted Egg Lime Sauce.

鱼儿香 Steamed Cod Fish, Spicy Garlic Peppercorn Sauce

没有咖喱的亚参 Assam Fish Head

山野驯牧 Meat
易燃易爆炸的咕噜肉 Sweet and Sour Pork with Popping Candy

人生不过三杯泸州老窖紫砂 Spring Chicken, Luzhou Laojiao Zisha Tequila

桥豆麻袋 Minced Beef, Tofu, Spicy Bean Paste

面 Noodle
针线情 Mee Tai Bak, Chai Poh, Chicken, XO Sauce

带子非鱼子 Egg Fried Rice, Tobiko, Scallop

甜蜜负担 Dessert
一枝孤枝 Chilled Mango Sago, Lime Sorbet

🏢 16 Ah Hood Road Singapore 329982