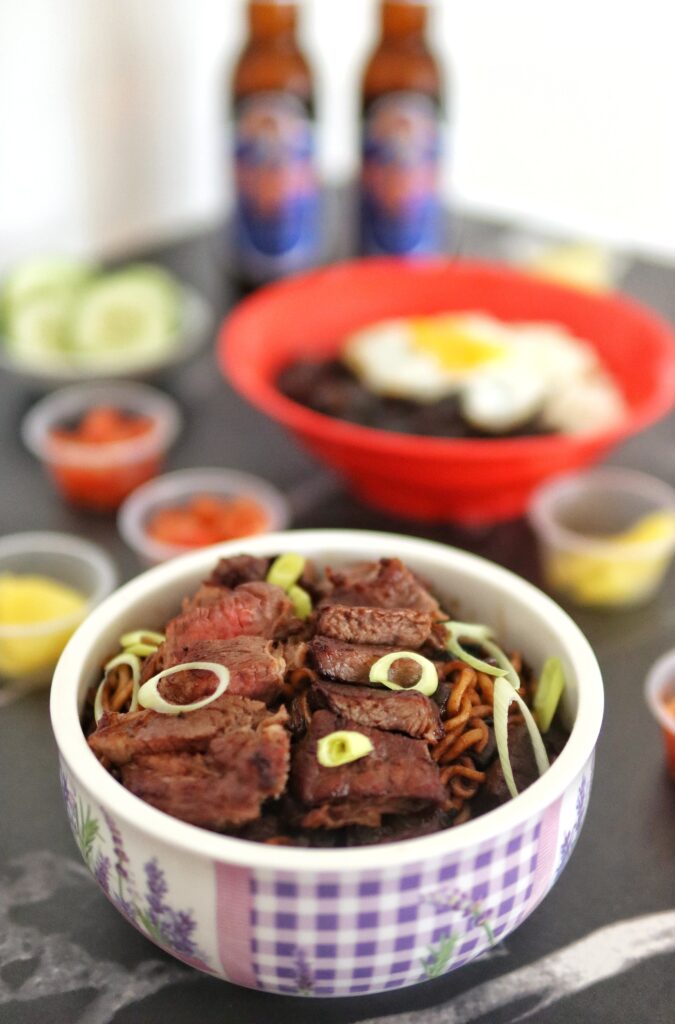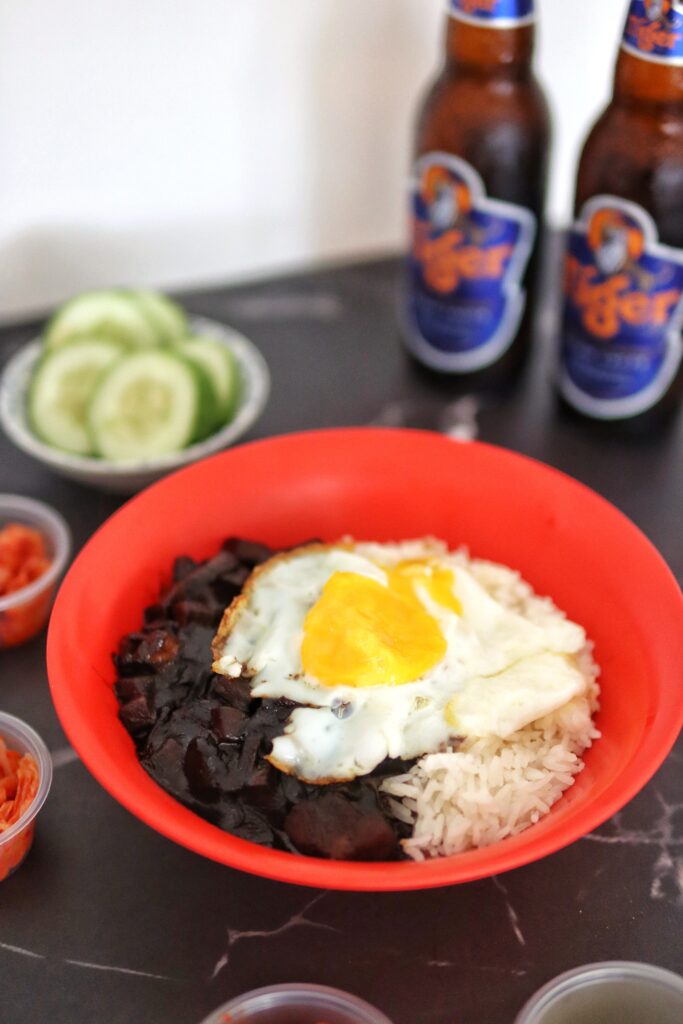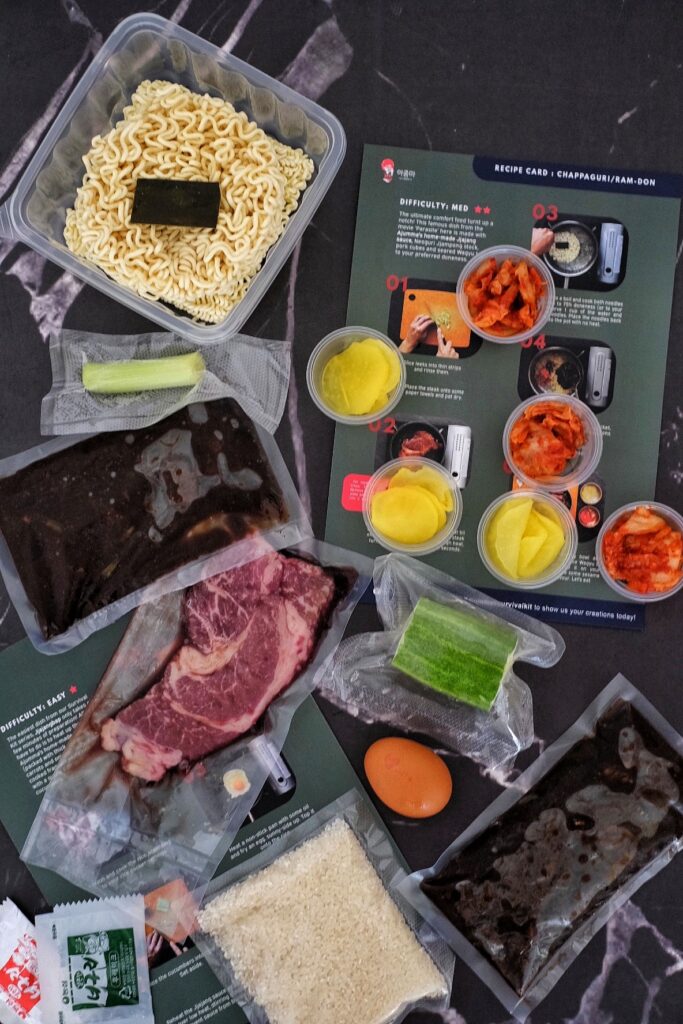 Ajumma's Korean restaurant has launched their Ajumma's Survival Kit for Circuit Breaker and one can now enjoy their authentic Korean cuisine anytime. By following their step by step instructions, one can whip out Ajumma's signature dishes at home with much ease. All the ingredients are prepacked and sealed which can then be freezed for future consumption
.
Our favorite is undoubtedly the Chappaguri or Wagyu Ramdon featured in the movie Parasite. The noodles are prepared with the flavorful fried black beanpaste and topped with a chunky slice of Wagyu steak
.
Other available options are as per the below
.
?Jjajangbap (Fried black beanpaste with pork & vegetables over rice)
?Army Base Stew
?Kimchi Pork Belly Stew
?Signature Beef Kalbi (marinated USDA Prime Beef Boneless Ribs)
?Beef Bulgogi
?Chicken Bulgogi
?Spicy Chicken Bulgogi
?Pork Bulgogi
?Kimchi Pancake
.
Call 8798 2305 or direct message Ajumma's on Instagram for free delivery for limited time period only
.
2 Handy Road The Cathay #B1-23 Singapore 229233
Operating Hours:
Daily: 11.30am to 9.30pm
.
107 North Bridge Road Funan Mall #B1-31 Singapore 179105
Operating Hours:
Daily: 11.30am to 8.45pm

Ajumma's 在阻断措施期间推出了他们的 "救生配套", 让你可以在家中享用正宗的韩国美食。按照他们的步骤说明就可以随时烹煮 Ajumma's 的特色菜肴,所有配料都预先包装并密封,然后可以冷冻以备将来食用。
我们最喜欢的无疑是因电影《寄生虫》而受到瞩目的和牛韩式拉面,面条淋上黑豆酱,再加上一片片细嫩的和牛肉。
.
?致电8798 2305或通过Instagram 联系 Ajumma's 来查询更多资料。
餐馆仅在有限期间免费送货。