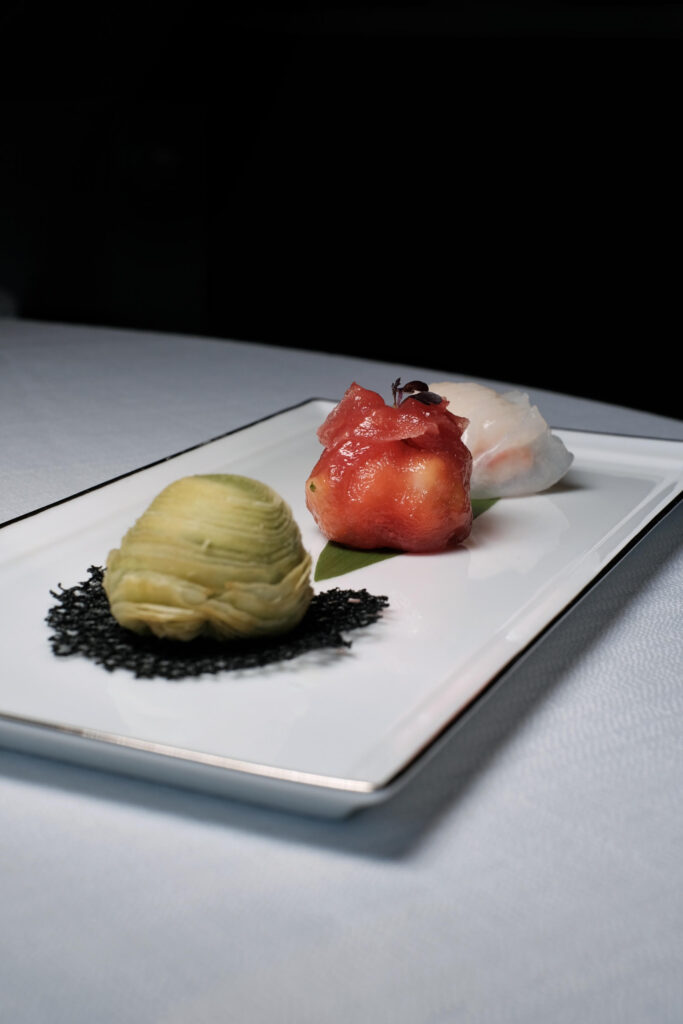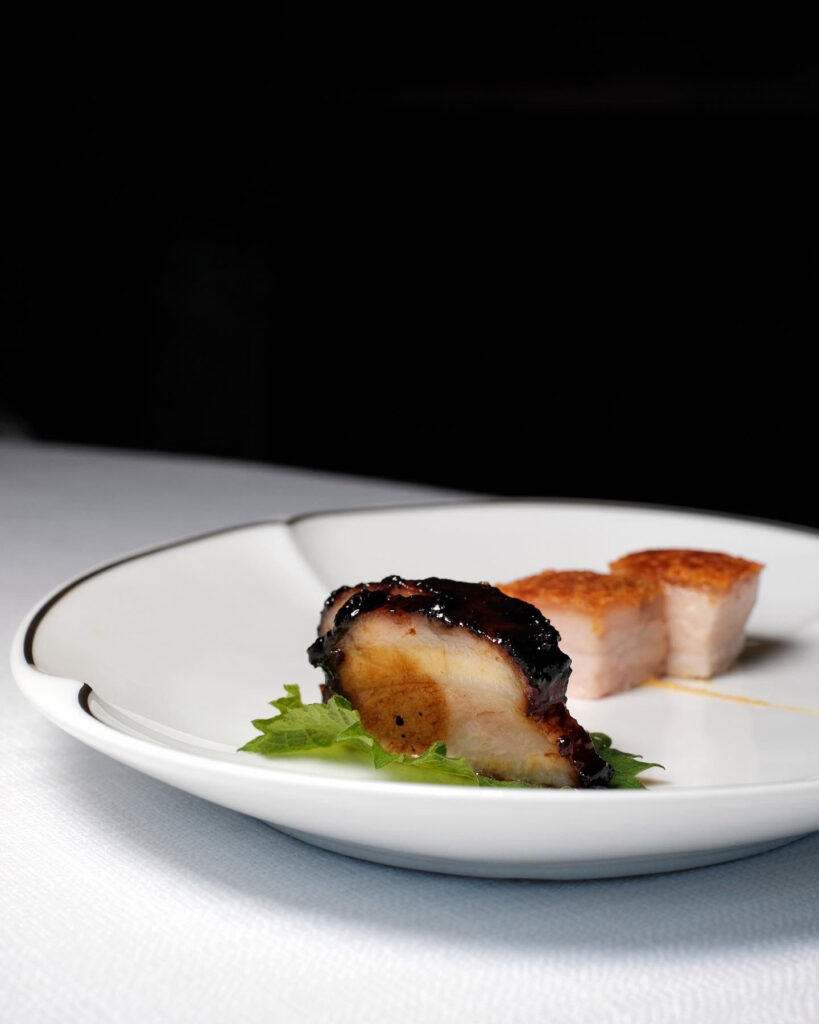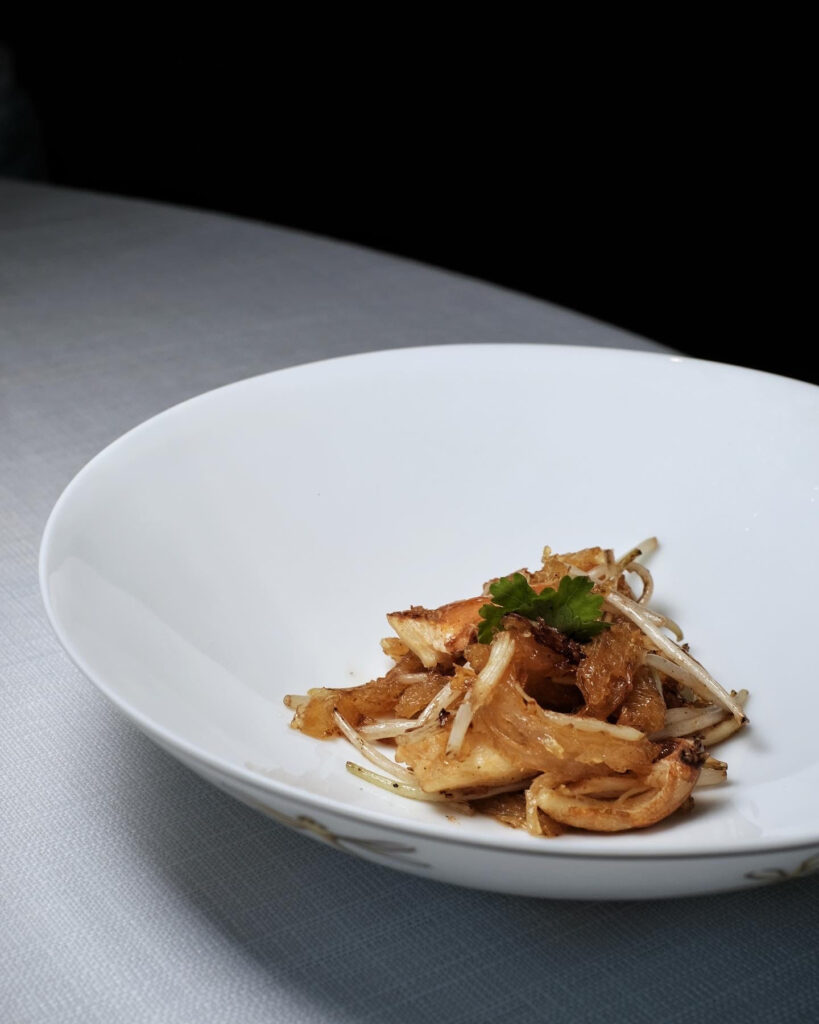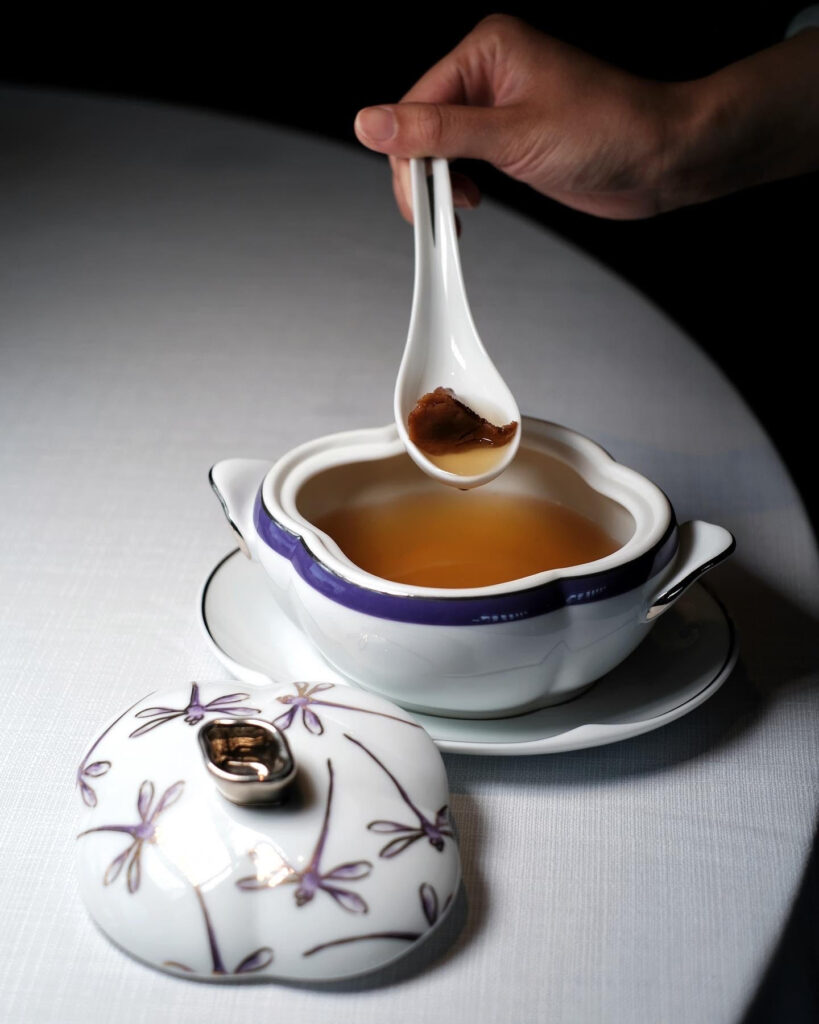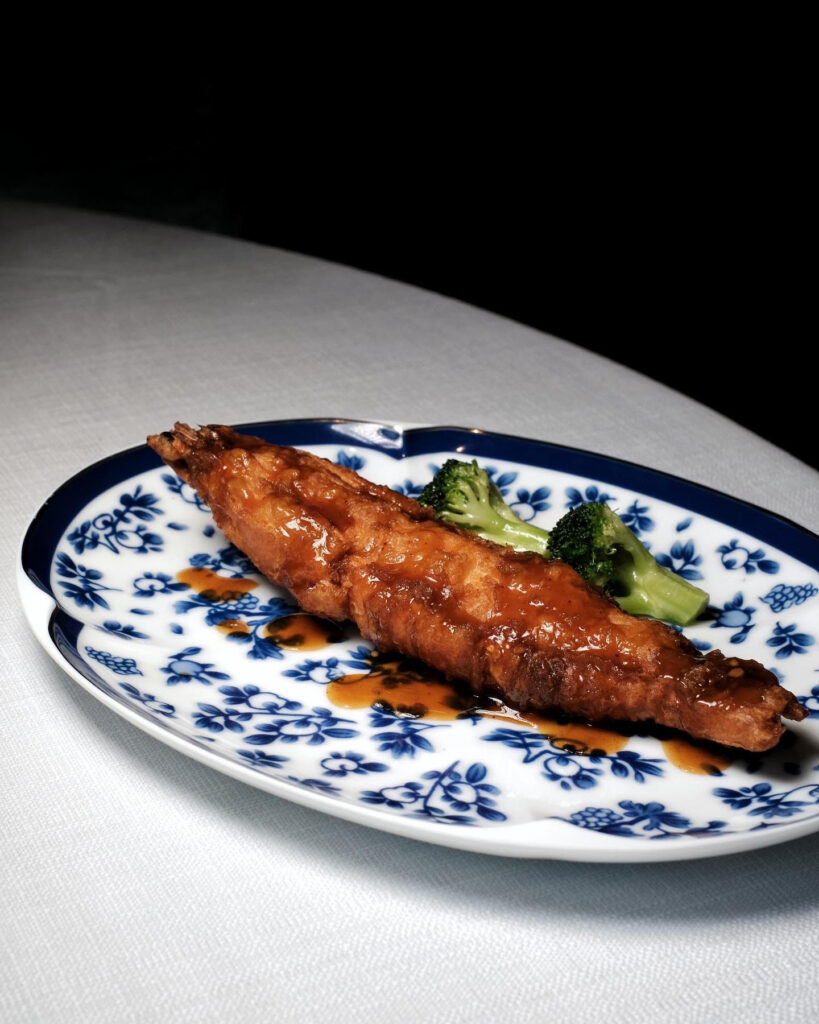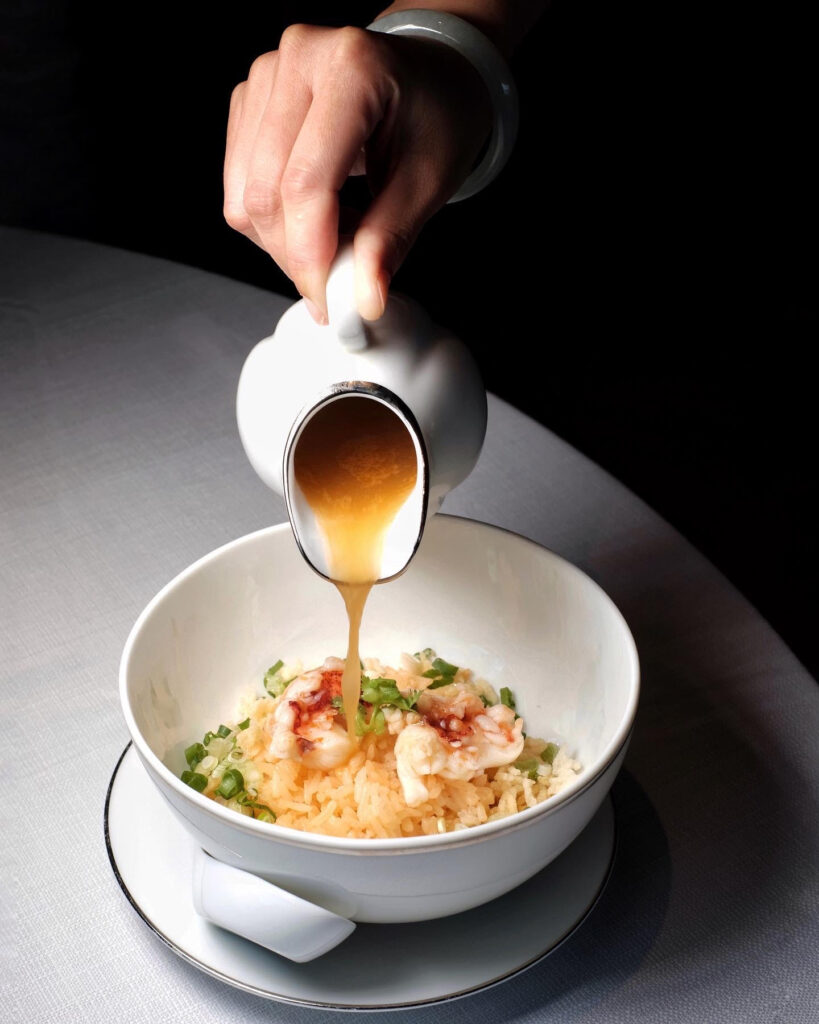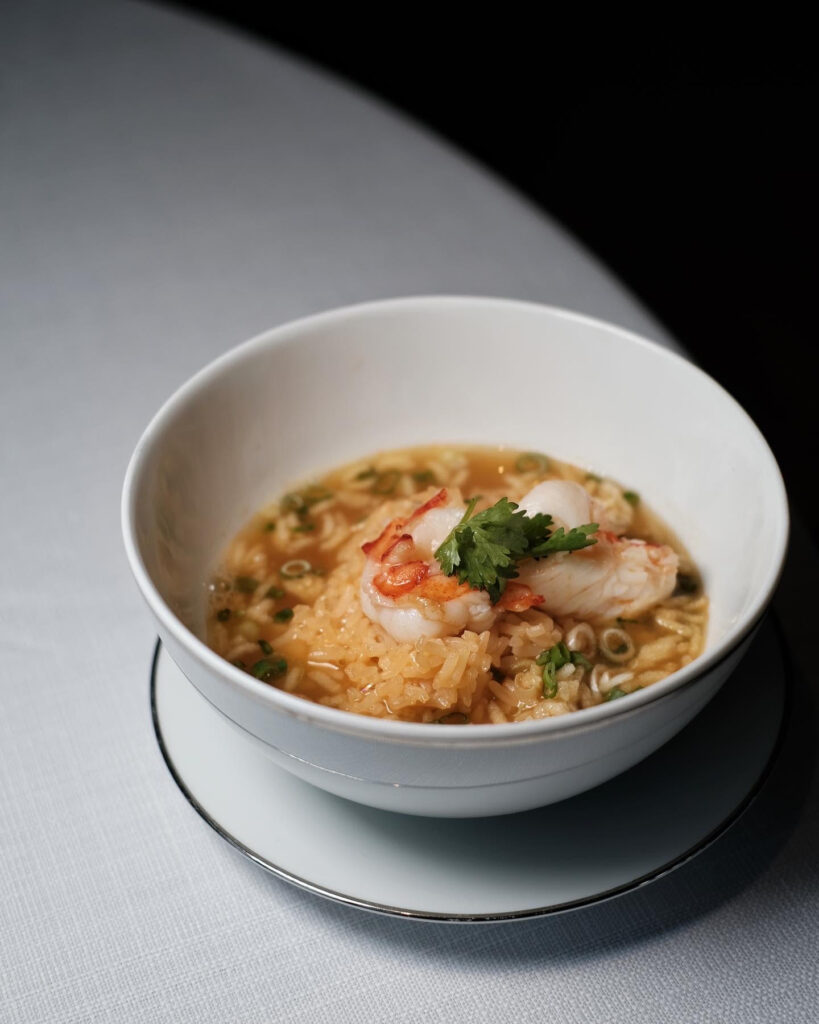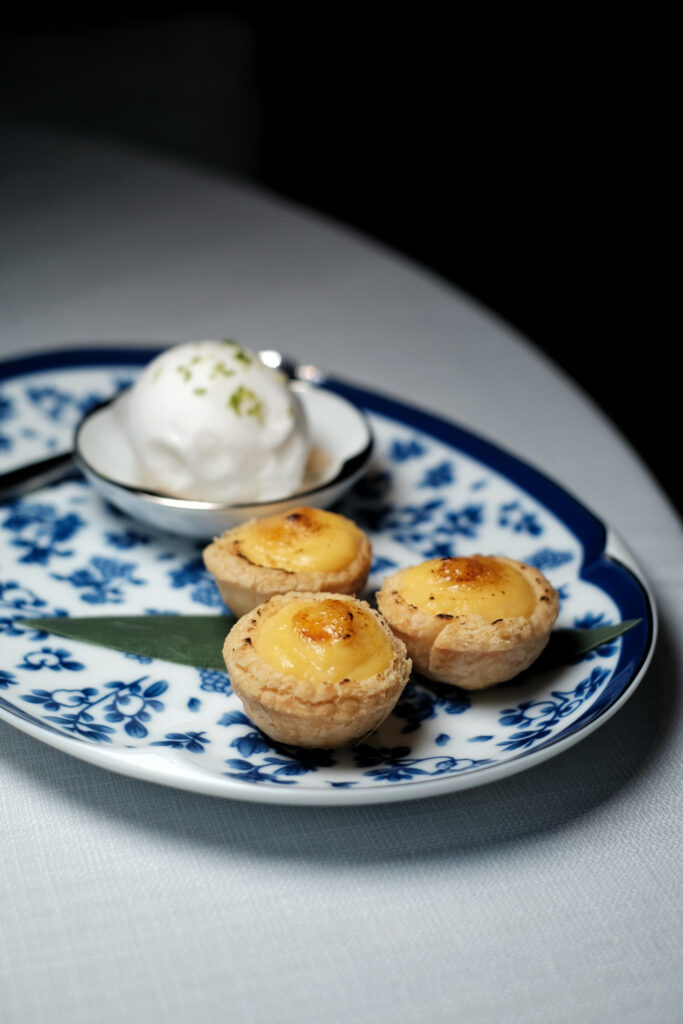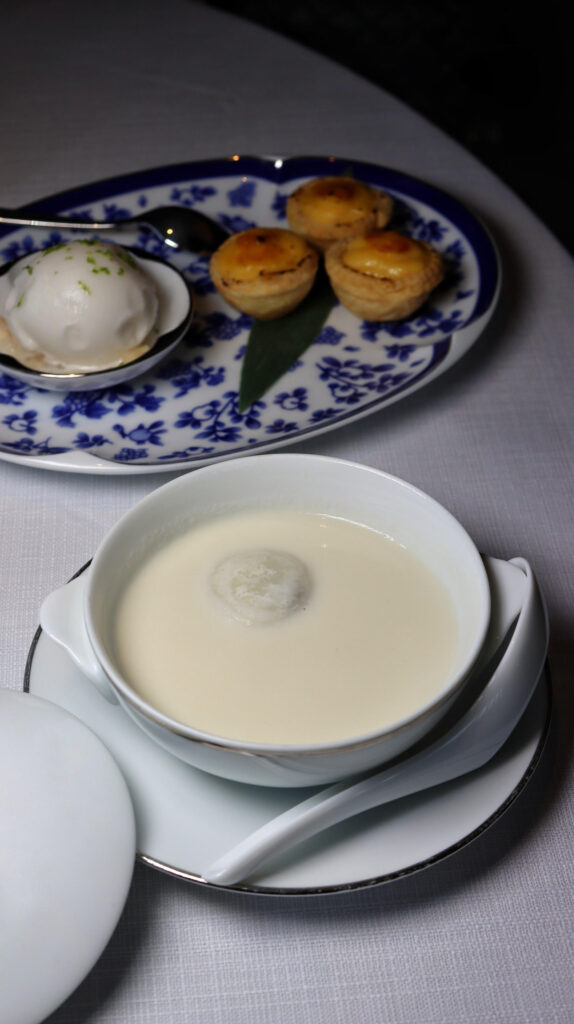 A delicious new chapter in Cantonese cuisine opens with the debut of 5 on 25 at Andaz Singapore . Named after the five taste senses and its setting on the hotel's light, airy 25th floor, the 321-square-metre upscale dining restaurant seats a full house of 70 diners in the main dining room, whilst two private dining suites seat 12 and 8.
The tea menu is another unforgettable feature of the dining experience at 5 on 25 . Tea sommelier Li Guan Yi curates a selection of rare and unusual leaves, including 5 on 25 signature tea – a special blend of oolong, goji berries, osthmanthus and longan as well as the rare snow chrysanthemum.
Taking centre-stage at 5 on 25, of course, is the Cantonese menu created by head chef Lim Hong Lih. Chef Lim and his team working hard to incorporate sustainably sourced ingredients into the menu. Hence sharks-fin is not on the menu and this is a reflection of both the restaurant's commitment to conserving endangered species, and its philosophy of "Thoughtfully Sourced. Carefully Served", which focuses on sourcing and providing food and beverage options that are good for guests, the planet, and local communities.
Shown here some of the recommended dishes such as the Chef's Barbecue Combination Platter of Crispy Roast Pork and Char Siew, the innovative Fried Bird's Nest made with Sri Lankan Crabmeat, Beansprouts and Superior Stock, Deep Fried King Prawn with Minced Chicken and Yakiniku Soya Sauce. The highlight is undoubtedly the glorious Boston Lobster rice ''Pao Fan" in Lobster Broth. Finally we end off with the Chocolate Mandarin Egg Tart with Lychee Lime Sherbet and Hot Sweetened Almond Tea for desserts.
For restaurant reservations, please call +65 6408 1288 or visit 5on25.com
 5 Fraser Street Andaz Singapore Level 25 Singapore 189354
Operating Hours:
Daily 12.00pm to 2.30pm, 6.00pm to 10.30pm